Tomato Soup Spice Cake And Other Secret Ingredient Recipes
Surprise, surprise! Check out these tasty dishes that include some very unusual ingredients you might not expect!
Check out these tasty recipes that call for some unique ingredients that you may not have tried before. Enjoy!
Tomato Soup Spice Cake
This cake goes by a few different names, "Magic Cake" or "Tomato Soup Cake," it was developed around the time of WWII when cooks had to get creative with rationed ingredients. This is why this cake doesn't use a whole lot of butter or eggs. And you'll be amazed that it doesn't taste anything like tomato soup, just a yummy moist spice cake the whole family will love. Wait until you tell them what's in it (after they've tried it, of course)!
Ingredients:
1 can (10.75 ounces) condensed tomato soup
1 teaspoon baking soda
1 cup white sugar
1 egg
1/3 cup butter
1/2 teaspoon salt
1 teaspoon ground cinnamon
1/2 teaspoon ground cloves
1 1/2 cups self-rising flour
1 cup raisins (optional)
Cream Cheese Frosting
1/2 cup butter, softened
8 ounces cream cheese, room temperature
1 teaspoon vanilla extract
3 1/2 cups confectioners' sugar
Directions:
For cake: Combine the tomato soup and the soda in a bowl, and let it stand. Cream sugar, egg, butter, salt, cinnamon, and cloves. Mix into tomato soup and soda mixture, and then add flour. Stir in the raisins, and pour the batter into two greased and floured round cake pans or a 9x13x2 sheet cake pan.
Bake at 325°F for 1 hour, or until done. Cool the cake, and top with cream cheese icing.
Frosting Directions: Beat the butter, cream cheese, and vanilla until smooth. Add the sugar a little at a time, and beat until fluffy.
Blueberry Chicken
Ingredients:
2 tablespoons extra virgin olive oil, divided
2 tablespoons unsalted butter, divided
4 to 6 skinless, boneless chicken breasts (or 2 pounds chicken legs and thighs)
1 teaspoon salt
¼ teaspoon pepper
2 shallots, thinly sliced (about 1/4 cup)
2 cups fresh blueberries
1/2 cup balsamic vinegar
1/3 cup maple syrup
1 tablespoon rosemary, coarsely chopped
Preheat oven to 350°F. Heat 1 tablespoon each of oil and butter in a large, heavy, nonreactive skillet. Season chicken with 1/2 teaspoon salt and 1/4 teaspoon pepper and add to the pan when the oil and butter are hot and bubbly.
Sear chicken breasts over medium-high heat until golden brown, about 1 minute per side or until a light crust forms. Remove to a baking dish and set aside.
Add remaining olive oil and butter to the skillet and, when hot, stir in shallots and cook until soft and lightly caramelized, about 4 minutes. Add blueberries and cook 1 minute. Stir in vinegar, maple syrup, rosemary, and simmer about 10 minutes, or until the blueberries have collapsed.
Pour the blueberry balsamic mixture over chicken and put baking dish in the top half of the oven for about 10 minutes, until the chicken has cooked through to a temperature of 165°F.
Slice and serve!
Macaroni & Squash Sauce
2 cups squash, cooked and pureed (Use acorn, delicata, buttercup, pumpkin, butternut, or sweet dumpling. Two small squash usually net 2 cups.)
2 cups plain soy milk or other milk (use less if you want thicker sauce)
4 cloves garlic, roasted or sautéed
2 tablespoons olive oil
1 teaspoon sea salt or to taste
Fresh pepper to taste
1 tablespoon lemon juice (optional)
1 pound macaroni or other pasta, cooked
Bake squash and let it cool. Remove seeds and scoop out flesh with a spoon. Puree in food processor with remaining ingredients, except pasta. Heat the sauce in a pan on low for a few minutes. Then serve it on top of cooked pasta.
Chocolate Chili
1 pound ground round
1 cup onion, chopped
1 cup hot water
2 cans (14.5 ounces) diced tomatoes with garlic, undrained
1 can (15 ounces) kidney beans, rinsed and drained
1 can (15 ounces) black beans, rinsed and drained
1 can (14.5 ounces) whole kernel corn, drained
1/3 cup semisweet chocolate chips
2 teaspoons chili powder
1 tablespoon ground cumin
1/2 teaspoon dried oregano
1 teaspoon salt
Directions:
Combine ground round and onion in a large saucepan over medium-high heat. Cook, breaking up pieces, until beef is browned, about 5-7 minutes. Transfer cooked beef and onions to slow cooker. Stir in water, tomatoes, kidney beans, black beans, corn, chocolate chips, chili powder, cumin, oregano, and salt. Cook on high until chili begins to bubble, about 20 minutes. Reduce heat to low, and cook 2 hours.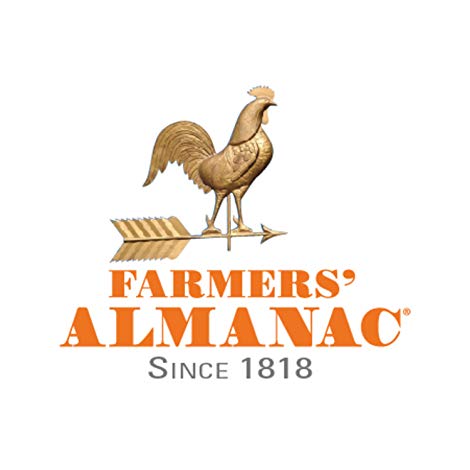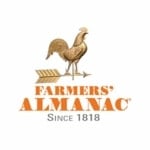 Keep Exploring