Spinach Recipe Contest Winners
It was a difficult task, but our judges chose 3 tasty dishes featuring spinach as the main ingredient. See the mouthwatering recipes that will become winners with you as well!
When we suggested a recipe contest featuring spinach, we had no idea there would be so many different and delicious ways to cook and bake with this tasty and healthy green. We received over 100 unique recipes that made judging and taste-testing very enjoyable. It was a difficult task, but our judges chose three tasty dishes that are now featured in the 2018 Farmers' Almanac, as well as awarded cash prizes to the winning cooks.
Sharpen your forks and knives and dive into these mouthwatering spinach dishes:
1st Place – $250 Prize Winner
Jessica Otto, Anchorage, Alaska

Spinach Enchiladas
Spinach Enchiladas
Ingredients
1½

 package

frozen spinach, chopped

1

medium-sized

block Monterey or Pepper Jack cheese, shredded

¾

cup

red onion, chopped

1

large

can green chile verde enchilada sauce

8

medium-sized

flour tortillas

2–3

vine-ripe tomatoes, diced

1

cup

Mexican blend shredded cheese
Instructions
Directions:

Thaw spinach in cold water and then pat dry with a paper towel. Combine spinach, shredded Monterey or Pepper Jack cheese, chopped onion, and ½ cup enchilada sauce in a large bowl. Mix until blended nicely. Take flour tortilla and place 3–4 tablespoons of filling in center vertically. Sprinkle diced tomatoes, based on preference, on top of the filling. Roll tortilla like a burrito, enclosing filling.

Place in 16 x 9″ glass casserole dish. Repeat with remaining tortillas and lay in a dish so enchiladas are snug and right next to each other. Pour remaining enchilada sauce over top until it goes 3/4 way up the dish, leaving the burrito tops uncovered by the sauce. Sprinkle the Mexican blend cheese on top and bake in a 350˚F oven, approximately 35–40 minutes, or until the cheese just starts to brown.Serves 8.
2nd Place – $150 Prize Winner
Margee Berry, White Salmon, Washington
Spinach Polenta Pie
Spinach Polenta Pie
Ingredients
2

cups

water

¼

teaspoon

salt

½

cup

instant polenta

2

teaspoons

olive oil

1

cup

onion, chopped

2

teaspoons

minced garlic

2

large

eggs

½

cup

part-skim ricotta cheese

1

bag frozen chopped spinach, thawed and squeezed dry

¾

cup

sharp cheddar shredded cheese

2

tablespoons

sun-dried tomatoes, chopped
Instructions
Directions:

Preheat oven to 350˚F. Grease bottom and sides of a 9″ glass pie plate. Bring water and salt to a boil in a medium saucepan. Lower heat. Pour in polenta, stirring until smooth and all liquid is absorbed, about 5 minutes.

Meanwhile, heat oil in a medium skillet over medium heat. Add onions and sauté 5 minutes. Add garlic and allspice and sauté 1 minute more. In a large bowl, whisk eggs and ricotta cheese. Stir in spinach, ½ cup shredded cheese, sun-dried tomatoes, the polenta, and onion mixture. Transfer to prepared pie plate. Sprinkle remaining cheese on top.
Ingredients:
Bake until golden and set: 35–40 minutes. Let sit 5 minutes before cutting into wedges. Serves 4-6.
3rd Place – $100 Prize Winner
Terri Gilson – Calgary, Alberta Canada
Healthy Tropical Green Chocolate Chip Cookies Ingredients:
Ingredients
½ 

cup

butter

½

cup

sugar

½

cup

brown sugar, packed

2

bananas, mashed

1

egg

1

teaspoon

vanilla

½

cup

canned pineapple, chopped

1

cup

fresh spinach leaves, finely chopped

¾

cup

milk chocolate chips

2

cups

flour

1

teaspoon

cinnamon

½

teaspoon

baking soda

¼

teaspoon

salt

1

teaspoon

baking powder
Instructions
Directions:

Preheat oven to 350˚F. Spray baking sheets with non-stick cooking spray. Cream together butter and sugars. Blend in mashed banana. Then add egg, vanilla, and pineapple. Mix in spinach and chocolate chips.

In a separate bowl, mix flour, cinnamon, baking soda, salt, and baking powder. Combine wet and dry mixtures and mix until well-blended. Drop by the heaping teaspoonful onto a cookie sheet and bake 9–12 minutes, or until cooked in the center. Cool for 5 minutes on cookie sheet; then transfer to wire rack. Makes 36 cookies.
Congratulations to all the winners! Will you be next? Be sure to check out the secret ingredient in this year's recipe contest.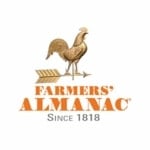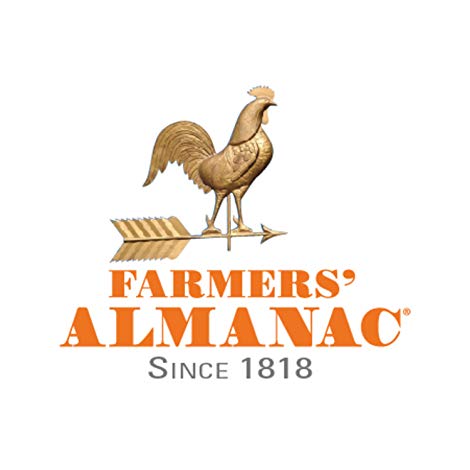 This article was published by the staff at Farmers' Almanac. Do you have a question or an idea for an article? Contact us!