Strawberry Moon Horoscopes — June 2023
Hey FA Readers! Due to the popularity of last month's full Moon horoscopes, we reviewed our popular Zodiac Calendar and consulted globally recognized astrologer Kyle Thomas to create a special report for the next full Moon! Here are ways that June's Strawberry Moon may affect you according to your zodiac sign.
Strawberry Moon 2023 Astrology
This year, the Strawberry Moon will be full in the zodiac sign of Sagittarius. This zodiac sign is the ninth on the wheel and on the same axis as the Air sign, Gemini. (Zodiac signs that are on the same axis—or polarity—take place six months apart and have the same modality and rule similar themes.) See the image below to see where they fall relative to the other signs: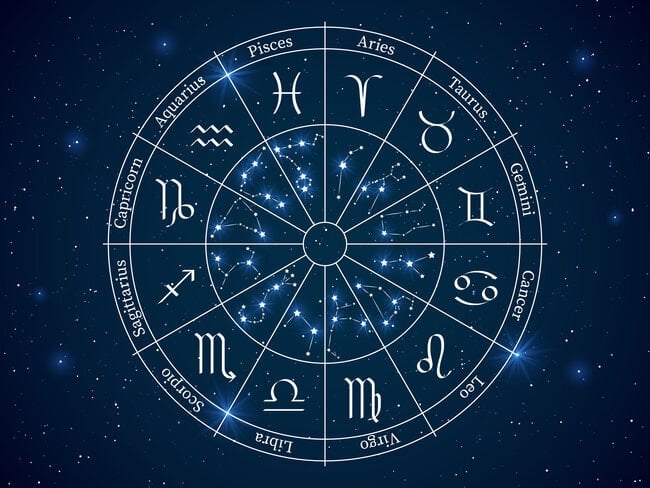 Sagittarius and Gemini zodiac signs rule communications—such as media and publishing—as well as our personal and professional connections throughout the world. Sagittarius is a zodiac sign that encourages us to learn more about the world and expand our perspective of life, often through travel, academics, or spirituality. We are encouraged to pursue adventure, charge into the unknown, and learn about how we relate to others and philosophize our place in the cosmos.
When it comes to cosmic energy that will "color" this time of the year, there are several different planetary aspects to navigate. First, the full Moon dances beautifully with Mars, the planet of drive and passion, which may invigorate you to pursue what you desire. Trust your instincts and take the lead with assertive and direct actions. Confidence should not ruffle feathers, as long as sincerity and integrity is at the core.
However hurdles my pop up as a result of the full Moon clashing with Saturn, the planet of challenges. This may lead to loneliness, guilt, or sadness around past actions. You may be inclined to isolate yourself to avoid criticism rather than being around friends. Be careful not judge yourself too much, especially if you were already feeling on edge.
Jupiter, the planetary ruler of Sagittarius (and this lunation), will also be clashing with Venus and Mars at this time. This could spark self-indulgent behavior, which may leave you feeling more deflated afterward. Do your best to practice moderation.
Perhaps most importantly, Jupiter will be "smiling" upon Saturn (These planets are positioned within the zodiac at a beneficial angle known to bring good results). Any plans initiated now toward long-term growth (even with a hint of cautious expansion) could lead to great success, personally and professionally. Tread forward with confidence but keep your feet on the ground.
What is the difference between astrology and astronomy – Find out!
Strawberry Moon Horoscopes For each zodiac sign
Here is a quick guide for how you may be affected by June's full Strawberry Moon. (Find your birthday in the date ranges below to red your personal horoscope.)
ARIES (March 21 – April 19)
Get ready for an opportunity to expand your horizons and explore the unknown! You may feel invigorated to switch up your routine and move in new directions. Some of you may decide to focus on a long-distance travelling journey or international business or relations.
If involved in the media or eager to be, you may also see opportunities to grow now. Last, if you are actively engaged in academics or wish to expand your education, a milestone moment or decision could be at hand.
TAURUS (April 20 – May 20)
Assessing where you stand in your relationships, especially in terms of how you share with one another may be on the docket now. If you've been feeling unfulfilled, you could speak up or instead decide to part ways.
Another way this full Moon may affect you is around financial matters, bringing a shift or the arrival of a bonus, venture capital, new credit line, inheritance, or settlement. Assets and investments are favored. If you are married, you may find that your partner suddenly brings in more money, too.
GEMINI (May 21 – June 20)
Relationship growth—or drama—is around the corner! You are at a time where you will be facing the truth in a significant partnership. On one hand, this could bring you closer, allowing for more synergy, collaboration, and happiness. Moving in, making promises, getting engaged, or even being wed could be up for conversation. However, if you're not in alignment, you'll surely decide it's time to part ways—hopefully amicably.
CANCER (June 21 – July 22)
Productivity is the name of the game now. You may realize that you're busier than ever, juggling many projects and plans for your employer as well as all of the responsibilities in your personal routine, too. You may be taking on more for your job or even leaving one job to start another.
If you are out of work, this lunation could bring your resume to the top of the pile, so get applying! Last, your physical health will also be on the top of your mind, so you'll have a chance to see a specialist, work on your fitness, or even change your diet.
LEO (July 23 – August 22)
Laughter, love, and living in the moment are where your heart is set now. Romance, dating, and courtship could all be particularly enjoyable now, regardless if single or attached. If ready to meet someone new, download an app, mingle amongst friends, or ask someone out near this time. It could be a fantastic match!
If you are already in a committed relationship, use this energy to reignite your spark. Fertility, pregnancy, and children could also be themes that pop up near this time. Last, if you are creative, this lunation may encourage you to use your talents, get inspired, or showcase your work.
VIRGO (August 23 – September 22)
Emotional stability and security are important themes near this time. In fact, you may be quite reflective on your past, your heritage, and your traditions now, too. An important shift around your domestic life, home, or family may also pop up, such as a desire to move, renovate, or redecorate.
LIBRA (September 23 – October 22)
Life will be in the fast lane now. You will likely feel especially curious, social, and eager to step out of your comfort zone. On one hand, this could be in regards to intellectual pursuits, such as getting involved with or debuting a writing, speaking, or advertising endeavor.
A significant contract could also manifest as if out of thin air! Last, travel could get you excited to step out on the town, especially to visit family or siblings, so see if you can pencil it into your calendar.
SCORPIO (October 23 – November 21)
Finances will be coming and going near this time. Money will be a major factor on your mind as you plan out things now and in the months ahead.
A raise, new job offer, or side hustle could also present itself. Some of you may also leave one job or income stream to pursue a new one. If spending cash on important possessions, watch your bank accounts.
SAGITTARIUS (November 22 – December 21)
Stand in your power now! You will feel like all eyes are on you! An important personal or professional goal that you've been building toward for six months or longer could now be at your fingertips.
You may be especially fired up, so make sure that you assert yourself and your dominance so everyone knows what you desire and how you'd like to proceed.
CAPRICORN (December 22 – January 19)
Take a step back and assess your life and plans now. You may feel a desire to rest, recharge, and recuperate. Pushing too hard against the grain now would only burn you out more, so finding time to meditate, nap, and heal are paramount. However, you may instead be feeling a bit haunted by baggage, dreams, trauma, or the past, so working with a therapist or engaging with spirituality could help you ultimately find closure and peace.
AQUARIUS (January 20 – February 18)
Revel in your social connections now. This is an excellent period to join groups and communities, volunteer, or become actively engaged with a cause that you believe in. However, there's plenty of fun likely on the menu, too!
You may attend events, expand your network, or even find success in online dating if you are single and looking. Ask for favors from people that you know—they may now be granted.
PISCES (February 19 – March 20)
Professional growth is up for the taking now. You may receive praise, success, or recognition for work that you've been building toward for six months or longer. A new job offer, promotion, or award may now fill you with pride. However, if you aren't in the right job or industry, you may quickly realize it and need to pivot in a new direction.
FA Astrology
The Farmers' Almanac famous Best Days and Gardening By The Moon calendars are based on the astrological placements of the Sun and Moon. Horoscopes are metaphysical interpretations based on similar principles.
Join The Discussion
What is your zodiac sign?
Did you find these horoscopes interesting or helpful?
What questions do you have about horoscopes, astrology, or the zodiac?
If you are following along with us from last month's horoscopes, did you notice any pivotal moments in your life, perhaps triggered by the lunar eclipse?
Let us know in the comments below!
Related Articles
Why Is It Called The Strawberry Moon? – Find Out!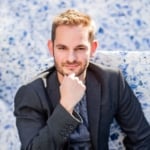 Kyle Thomas is an expert astrologer who writes for The New York Post, Cosmopolitan Magazine, Marie Claire, Elite Daily, Bustle, and more. He has been featured on Access Hollywood, E! Entertainment, NBC and ABC television. Kyle is globally recognized as a "celebrity astrologer" for his guidance of well known actors in Hollywood and prominent business executives, but he also loves sharing his comic insights with everyday people. His work explains how astrology influences lifestyle and trends worldwide. Learn more about him at KyleThomasAstrology.com.