Review Of Winter Weather 2022-2023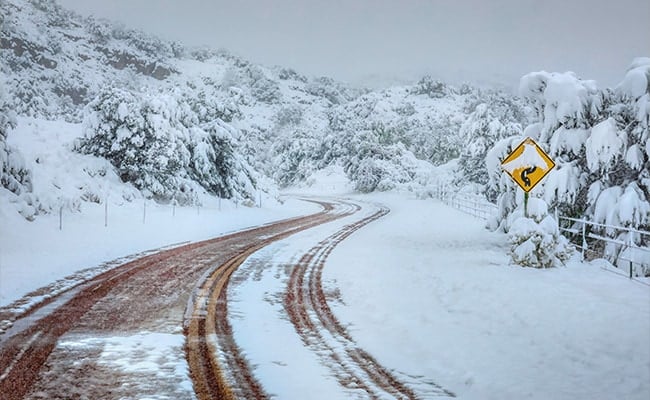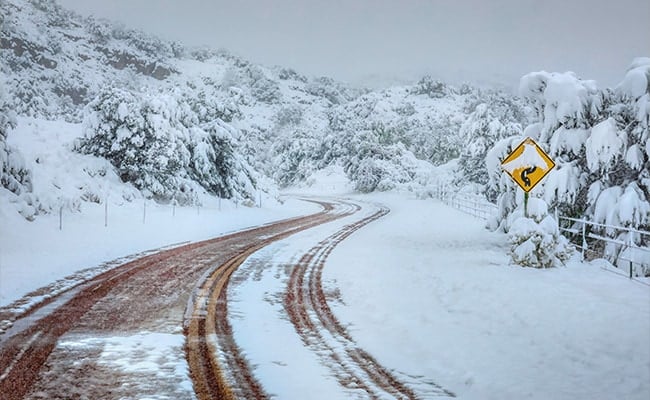 Last winter Our "Shake, Shiver, Shovel" winter forecast was based on our proprietary formula that considers astronomical data as well as other factors. But Mother Nature reminds us from time to time that she has the last word. Here's how we were correct as well as some unexpected anomalies:
Winter started off as we predicted, with cold and snow predominating in the East, and dry conditions persisting out West. On December 17, a powerful storm dropped up to two feet of snow across parts of the Northeast. From December 21-25, a powerful Arctic front wreaked havoc across much of the nation, bringing heavy rains, snows, ice, and high winds that sent temperatures plummeting. North America had its coolest December since 2013.
Meanwhile, out west, our outlook for "mild and drier-than-normal conditions" was also on the mark. It was so dry that the wreckage of a ship that first set sail 120 years ago could be observed as the water levels of the Great Salt Lake dropped to historic lows.
And then quite suddenly and unexpectedly, the weather patterns from coast-to-coast underwent a weird and dramatic change:
December 26, 2022-January 17, 2023: a series of nine atmospheric river events affected California and caused significant flooding, power outages, and mudslides.
Tornadoes – a rarity in January – were sighted on January 3 in Illinois (their biggest January outbreak since 1989), and Iowa on January 16 (Iowa's first January tornado in more than 50 years).
Suddenly, it was as if winter went on spring break! Much of the Northeast saw record warmth in January. Connecticut, Maine, Massachusetts, New Hampshire, New Jersey, Rhode Island, and Vermont had their warmest January on record. New York City remained snowless through January, and the average temperature for January was 5.1°F above average, ranking sixth warmest in 129 years of record in the U.S.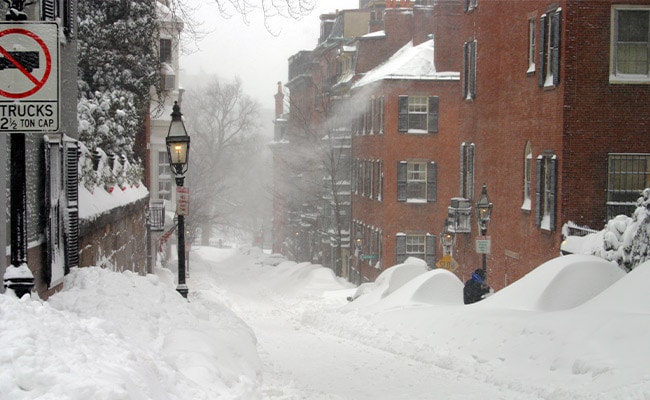 What Happened to the Cold Weather?
Cold weather stalled over Russia and China. Zhilinda, a Siberian town of less than a thousand people, recorded a temperature of -79.8°F on January 10, and on January 22, Jingtao in northeast China plummeted to -63.4°F!
In North America, upper-level winds prevented conditions in the polar regions from "taking the plunge" down toward the US.
Our forecast for February in the eastern portion of the country predicted balmy conditions, and indeed, temperatures on February 17 soared close to 70°F as far north as New York City. But there were also very unusual anomalies:
On February 3-4, Mount Washington, New Hampshire dropped to -47°F, with a wind chill of -108°F, the coldest wind chill ever recorded in the US!
And on February 24-25, a rare winter storm dumped heavy snow and record rainfall in portions of southern California, prompting the first blizzard warning for that region since 1989.
What caused unpredictable weather?
Winter 2022-2023 was unusual in the US and throughout the Northern Hemisphere. Europe's January heatwave served as a reminder that this region is warming twice as fast as the rest of the world. (South Asia is also experiencing unusual warming.)
Climate researchers all agree this was not normal. So, what caused it? It would be easy to point to climate change and global warming as the chief cause, yet it's not that simple. Climates operate on a degree of random variability that will always lead to unusual weather patterns from time to time and place to place.
However worldwide temperatures have in fact warmed from 1977 until the present—from 0.36°F to 1.8°F above normal. This likely has affected our weather—not necessarily by producing more frequent storms, but by creating larger and more potent ones.
Then there is the polar vortex, a winter circulation of strong winds in the stratosphere (10 to 30 miles high) that is usually centered over the polar regions. One theory suggests that warming in the stratosphere jostles the positioning of the vortex and throws it off course, causing occasional outbreaks of frigid weather. That's what happened in the central and eastern US during Christmastime, and again in the Northeast in early February.
But the biggest factor, we at the Farmers' Almanac believe, was the unexpected fade-out of La Niña, a pool of unusually cool water over the eastern Pacific Ocean. La Niña played a significant role in the weather conditions over the past two winters. Typically, La Niña brings frigidly cold weather across the Northern Plains and dry conditions over southern California. As we entered the winter of 2022-23, we anticipated it would continue for a "three-peat."
Everything was going well, until the end of December, when suddenly, like a balloon that had sprung a leak, La Niña began to rapidly diminish. And by February, it had virtually collapsed. The West turned wet, and the contiguous US ended up with its 17th-warmest winter on record.
The Good Side?
One good side to 2022-2023 winter weather, was the amount of rain and snowfall in the West that significantly alleviated nationwide drought conditions.
Looking Ahead
Much attention is given to our winter outlook, and rightly so, but we do offer forecasts and seasonal summaries for the entire year ahead. And while last winter was a weird one, we feel confident that the upcoming winter season will be more traditional. And, if nature tries to throw us another curve ball, we will continue to offer our year-long outlooks, because we won't let the fear of striking out get in our way.
Find out what the extended weather forecast is for this winter.
See how well we did with our old Farmers' Almanac forecasts
Join The Discussion
What kind of weather did you experience in winter 2022-2023?
Share your thoughts with your community here in the comments below.

Caleb Weatherbee is the official forecaster for the Farmers' Almanac. His name is actually a pseudonym that has been passed down through generations of Almanac prognosticators and has been used to conceal the true identity of the men and women behind our predictions.