10 Amazing Benefits Of Avocado Oil
Start drizzling delicious, super avocado oil for weight loss, healthy hair and skin, and much more! See the list.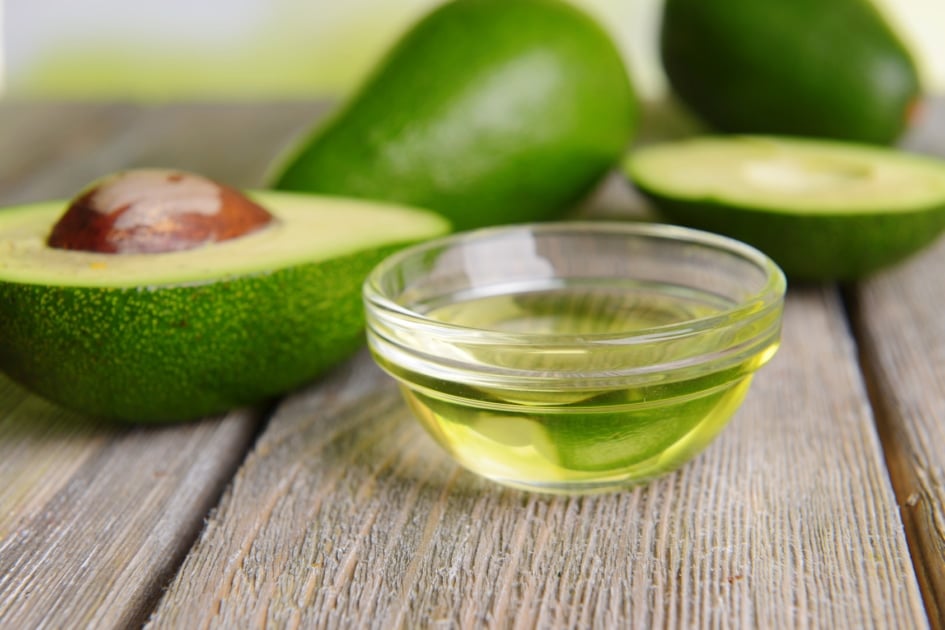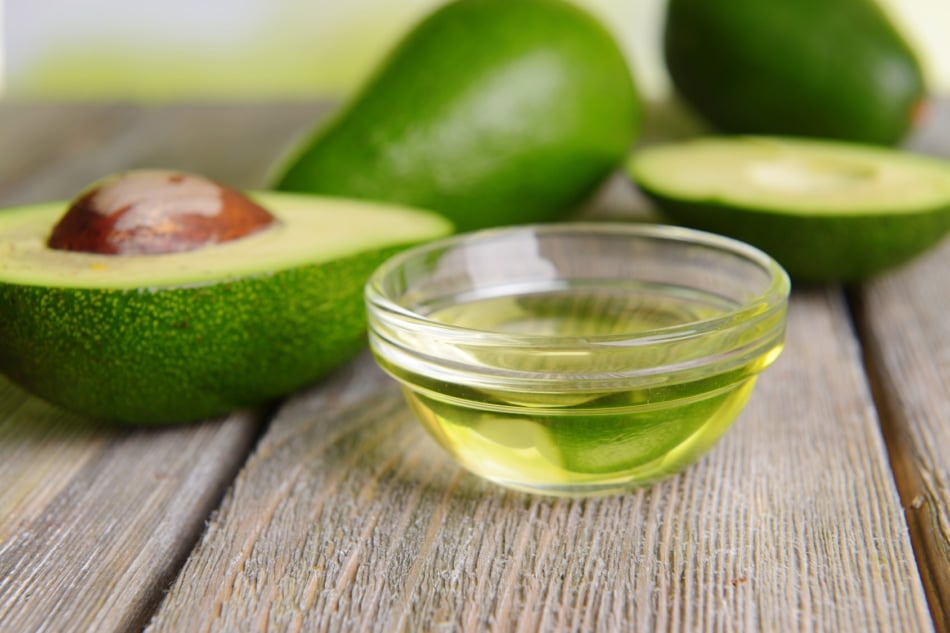 At Farmers' Almanac, we know that healthy fats are important to your diet, and we like to pass on the latest finds for better health and well-being, and avocado oil certainly fits the bill! So what are the benefits of this oil? Avocados are considered one of the top superfoods for a healthy lifestyle and the reason is the oil. Avocado oil is one of the healthiest oils available, but if you're like most people, you probably aren't using it.
Why Is Avocado Oil So Healthy?
Avocado oil is not only healthy but is also a flavorful addition to your food. It can be used in place of other cooking oils, butter, and margarine. The oleic acid in avocado oil makes it highly resistant to oxidation, meaning it won't go rancid as quickly as many other oils in your cupboard.
It also has a high smoke point (the temperature in which oil begins to degrade under heat), making it an optimal choice for high-heat cooking, such as stir-frying and sautéing. It can withstand high temperatures without breaking down and losing its health benefits as many other oils do.
While it is a good choice for high-heat cooking, it is also delicious for drizzling and salad dressings.
The benefits, however, are not limited to the kitchen. Keep reading to find out why you should add avocado oil to your next grocery list.
10 Health Benefits of Avocado Oil
Lowers Cholesterol: Avocado oil is high in monounsaturated fats and low in saturated fats. It is also cholesterol free. Adding this oil to your diet can help to lower low density lipid (LDL) or "bad" cholesterol levels. This is a particularly good diet choice for diabetics.
Lowers Blood Pressure: Avocado oil is high in vitamin E, which keep the blood vessels healthy by eradicating free radicals. Diets containing avocado oil also alter the levels of essential fatty oils in the kidneys. This effects how they respond to the hormones that regulate your blood pressure. Furthermore, avocado oil is an anti-inflammatory which can help to prevent damage to arterial walls, reducing the risk of hearth disease that is caused by plaque build-up. Because your body absorbs vitamin E much more efficiently from natural food sources than from supplements, adding avocado oil to your diet is a good choice.
Detoxes Your Body: Avocado oil contains chlorophyll, a natural source of magnesium, which naturally removes heavy metals like mercury and lead from the liver, kidneys, brain and other organs.
Helps Fight and Prevent Cancer: Avocado oil is rich in monounsaturated oleic acid, the same omega 9 EFA found in olive oil. One of oleic acid's many benefits is lowering the risk of cancers. Omega 3 fatty acids, also found in avocado oil, are well known anti-carcinogens that help to slow the growth of cancer cells, specifically those causing breast and colon cancer. Avocados also contain the anti-carcinogenic antioxidant glutathione.
Treats Skin Damage and Irritations: Avocado oil is very penetrative and is believed to be absorbed through the epidermis and into the dermal layer of skin, which most moisturizers and oils are unable to do. Avocado oil has been known to treat dry, flaky skin and sunburn. Used over time, avocado oil can reduce the appearance of minor sun damage, age spots and scarring. The omega 3s and vitamin E found in avocado oil also make it a great choice for treating skin irritations, such as eczema, psoriasis, cracked heels, dandruff, and insect bites and stings. A thin layer of avocado oil on your skin goes a long way. Massage directly into your skin or add a few drops alone, or with essential oils, to your bath water, especially during the winter to help retain moisture. To ward off dry skin, try mixing avocado oil and olive oil and massaging them into your skin after bathing.
Fights Wrinkles: The high protein levels found in avocado oil combined with the various amino acid content makes this oil excellent for tissue regeneration and cell renewal. Avocado oil enhances the body's rate of producing collagen. Vitamins A and D, found in avocado oil, can promote collagen production and binding. Consuming or applying avocado oil topically can slow your skin's aging process.
Helps Treat Periodontal Disease: Studies have shown that avocado oil inhibits an element known as pro-inflammatory cytokine molecule, thus reducing inflammation.  Try oil pulling with a combination of avocado oil and soybean oil to help to control inflammation, which may be helpful in inhibiting bone erosion of your teeth.  Read about the process here.
Fuller, Faster-Growing Hair: The same nutrients that feed your skin, also feed your hair. After cleansing our hair, apply avocado oil alone, or mixed with essential oils, to your hair and scalp. This will improve the structure of your existing hair, while also promoting growth of new hair. Avocado oil is also a great source of lecithin, which is a fatty substance that acts as a lubricant and emulsifier. When applied topically, lecithin provides a protective covering to hair follicles and skin, which helps to prevent moisture loss due to wind and harsh climates. For an easy hot oil hair treatment: combine 2 tablespoons each of avocado oil and castor oil in a bowl and heat slightly. Be sure it's cool enough to touch for safety. Massage the warm oil into wet hair, leave in over night, and wash out in the morning.
Stimulates Weight Loss: Avocado oil is high in oleic acid, an omega-9 fatty acid and is naturally found in animal and plant oils, which scientists believe improve blood flow to muscles during exercise, and that the compound helps stimulate enzymes that transport fat to where it can be stored for energy.  In addition, avocado oil is thick and packed with nutrients, making you feel fuller longer.  The vitamins, minerals and monounsaturated fatty acids in avocado oil also help to improve digestion, helping you to process food more efficiently.
Boosts Nutrient Absorption: The high levels of mono-unsaturated fats found in avocado oil help your body absorb many key fat-soluble vitamins and nutrients.
To get all the health benefits of avocado oil, look for one that's labeled unrefined and organic.

Natalie LaVolpe is a freelance writer and former special education teacher. She is dedicated to healthy living through body and mind. She currently resides on Long Island, New York, with her husband, children, and dog.