Thyme Heals All Wounds
Not sure what to do with your thyme? See the many healing properties of this popular culinary spice. You'll be amazed!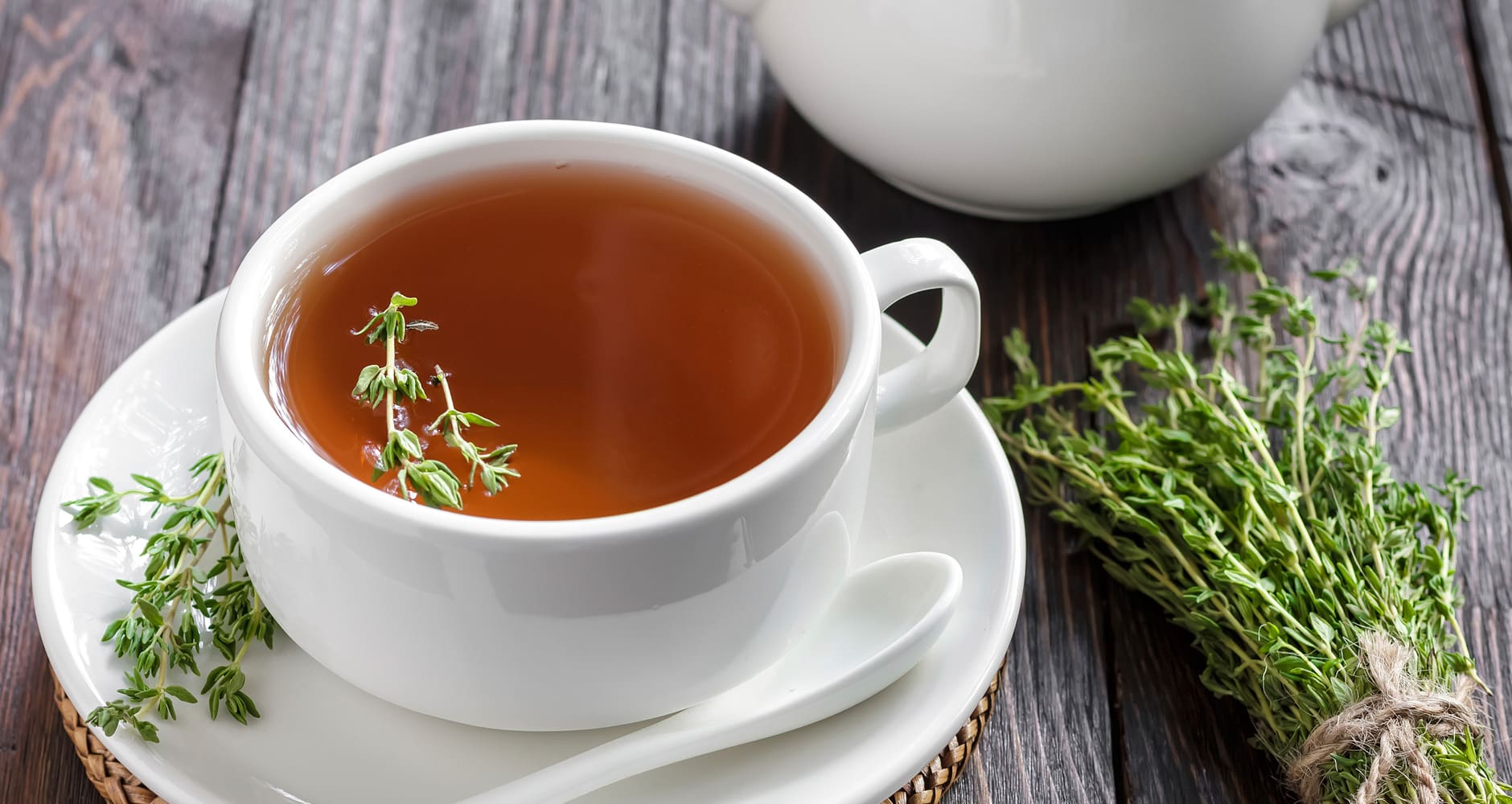 You already know thyme is a popular culinary spice, but did you know that this companion of parsley, sage, and rosemary also has many healing properties? Herbalists have been using thyme for centuries to cure a wide variety of ailments. Here's a look at just a few of the ways this powerful herbal remedy can be used.
Healing Properties of Thyme:
Antibacterial — A topical preparations of thyme tea natural antibacterial that can be used to gently disinfect cuts and abrasions.
Antifungal — In addition, topical preparations of thyme tea can help to combat fungal infections such as athlete's foot, yeast infections, and ringworm.
Antioxidant — Thyme contains several known antioxidants, including polyphenols and flavonoids, just like green tea, as well as thymonin, luteolin, and apigenin.
Digestive Aid — Thyme eases stomach upsets, fights intestinal parasites and promotes a healthy digestive tract.
Eye Wash — Press a cloth soaked in warm thyme tea on your eyes to cure styes and help to fight aid pink eye or conjunctivitis.
Expectorant — Thyme tea can help treat chest infections by clearing away mucus and soothing air passages.
Muscle Relaxer — Thyme can help to soothe and relax muscles cramps, including menstrual cramps.
Sedative — Thyme can help to lower cortisol levels in the body. A nightcap of thyme tea can improve the quality of sleep and ward off nightmares.
To Make Thyme Tea: simply steep 2 teaspoons of fresh thyme (or 1 teaspoons of dried thyme) in 1 cup of boiling water for 10 minutes. Let cool before using it as a topical. If you're drinking it, feel free to add raw honey or lemon to taste and enjoy!

Jaime McLeod is a longtime journalist who has written for a wide variety of newspapers, magazines, and websites, including MTV.com. She enjoys the outdoors, growing and eating organic food, and is interested in all aspects of natural wellness.