How Do Persimmons Predict The Weather? Here's How To Read the Seeds
Persimmons are a delicious fruit whose seeds have the ability to predict the weather, according to folklore. Take a look!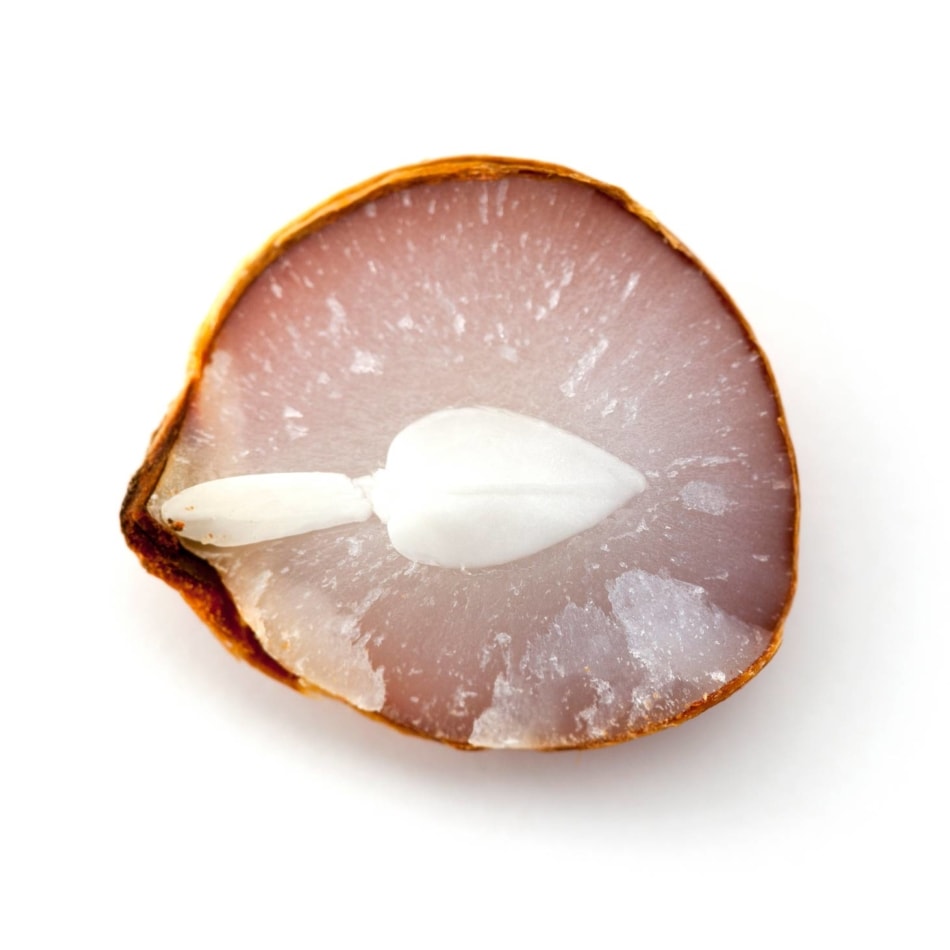 According to folklore, if you split open a locally-grown persimmon seed and the shape inside (called a cotyledon) looks like one of the shapes below, it can forecast the winter ahead:
fork = winter will be mild;
spoon = there will be a lot of snow;
knife = winter will be bitingly cold and "cut like a knife."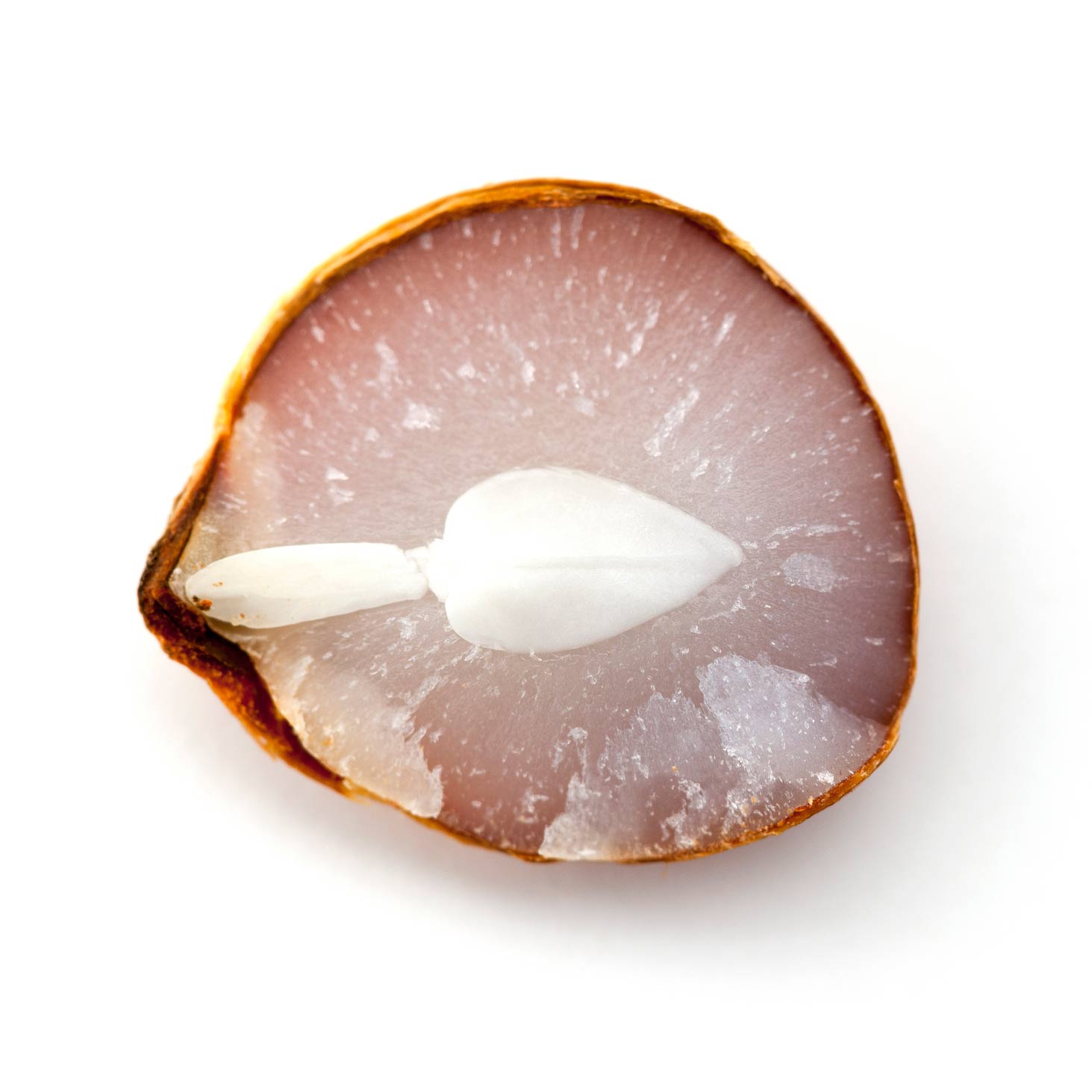 But the persimmon has to be locally grown for it to predict the weather in your area. If you buy a persimmon at the supermarket, it's not going to predict the weather in your backyard if it was grown in another state or country.
What Is A Persimmon?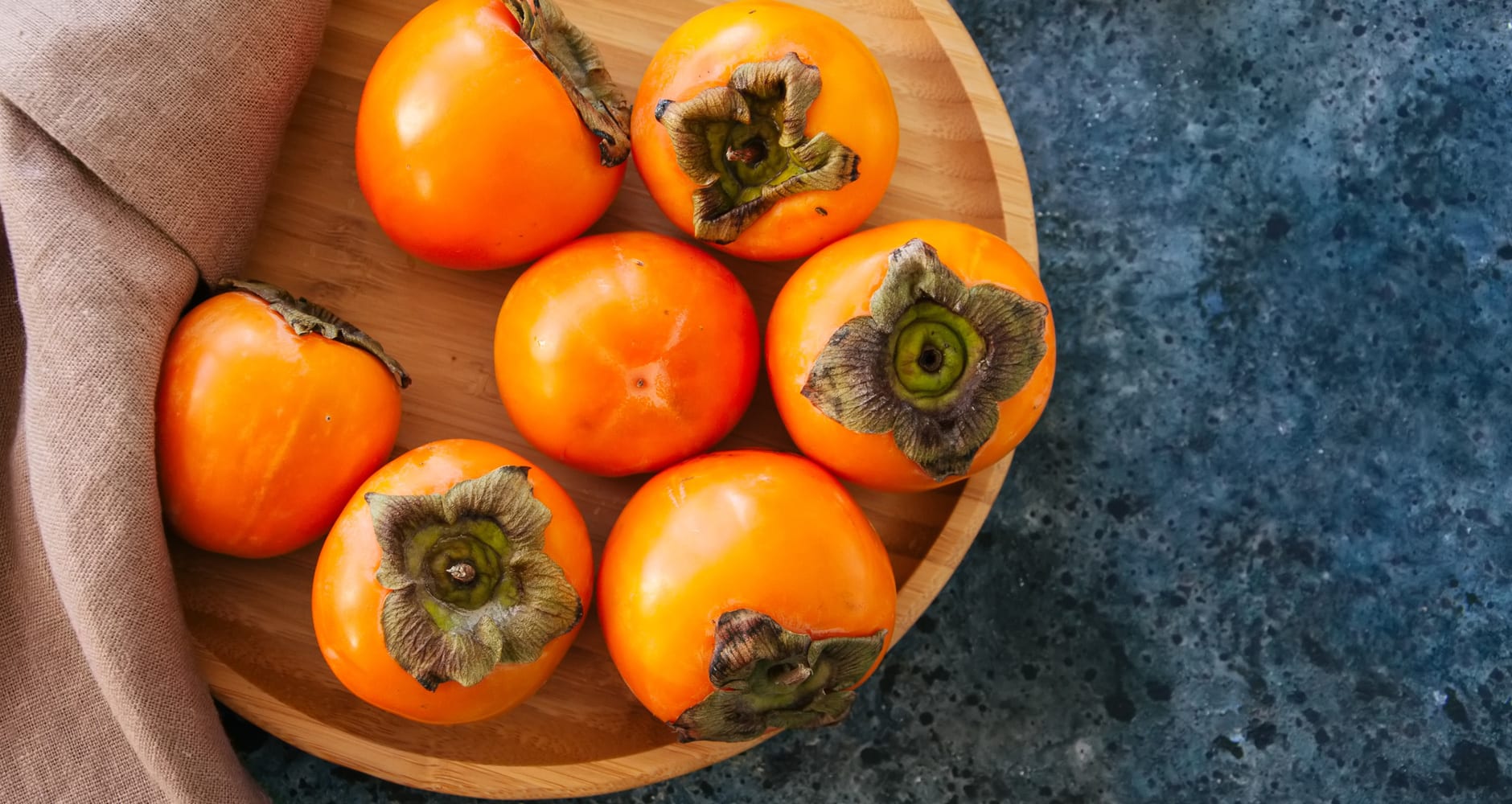 A persimmon is a soft, edible fruit (provided you bite into one that is lush and ripe, otherwise, you're in for an unpleasant surprise) that can be eaten fresh, cooked, or dried. Persimmons make delicious jams, pies, steamed puddings, bread and muffins, stuffing, curry, and cookies. They are also delicious when sliced and served fresh in green salads with watercress and nuts.
A persimmon is actually a berry that comes from the edible fruit trees in the genus, Diospyros which has been fondly referred to as the "Divine Fruit." Native to China, the persimmon has been cultivated for thousands of years. Japan has been cultivating persimmons for about 1300 years. Japanese and Chinese cultivars were first introduced to the U.S. from 1870 to 1920.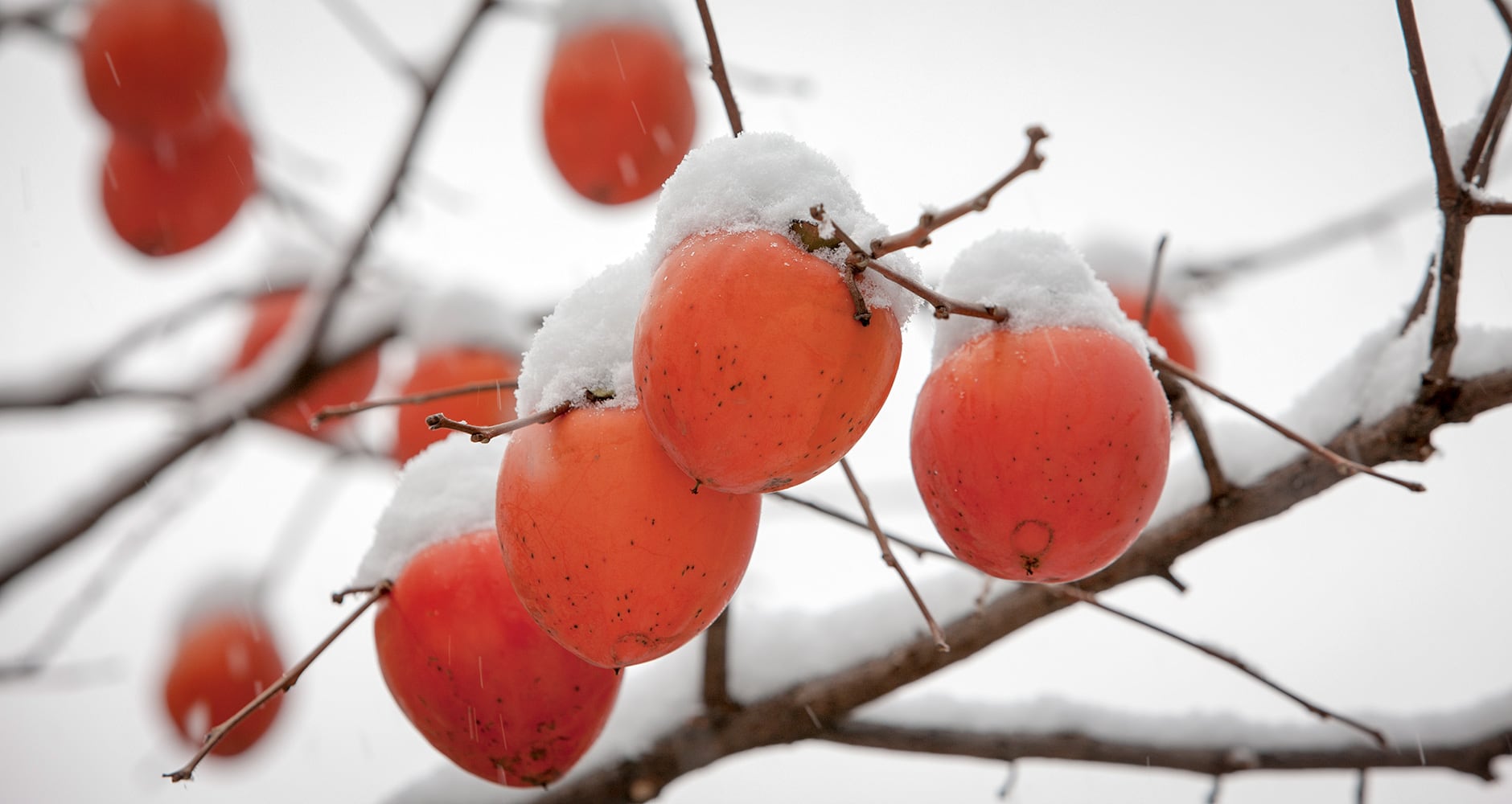 Today various cultivars of persimmons are grown in a dozen other countries. The American persimmon, Diospyros virginiana, also known as the Common Persimmon, is grown from Florida to Connecticut, west to Iowa and south to Texas. According to the University of California Davis, most domestic commercial production of persimmons is centered in California; in 2012, the 2,898 acres harvested produced 16,898 tons of fruit.
There are two popular types of persimmons: Hachiya is an astringent variety that is pale, heart, or acorn-shaped. Fuyu is a non-astringent variety (pictured) that is orange, tomato-shaped, and a sweet variety that can be eaten while firm, although it should have a little "give" in the flesh when pressed. Learn how to select the most flavorful persimmon fruit!
What Do Persimmons Taste Like?
Some say the fruits taste similar to apricots, with a pudding-like texture when ripe. Enjoy it with yogurt, or sliced by itself!
Broiled Persimmons with Ginger Mascarpone Recipe
Ingredients
4 

ripe 

persimmons

Raw honey

1

fresh 

lime, quartered (reserve 1 tablespoon lime juice for cheese topping)

9

ounces 

Mascarpone cheese

1/8

teaspoon 

ground ginger

1

teaspoon 

vanilla extract

Coconut palm sugar
Instructions
Directions:

Slice persimmons in half, crosswise. Place halves flesh-side up in a baking tray. Drizzle raw honey on top of each half. Place baking tray of persimmons under a broiler and broil until tops are caramelized and golden brown, for approximately 7 minutes.

While the fruit is broiling, whisk the Mascarpone, one tablespoon freshly squeezed lime juice, ginger powder, and vanilla extract together in a mini food processor or in a bowl using an electric mixer.

Remove hot tray from oven and squeeze fresh lime juice over each persimmon half. Place hot, broiled persimmons on a serving platter. Top each half with a dollop of the Ginger Mascarpone cheese. Sprinkle coconut palm sugar on the cheese topping and serve immediately.

Try this Persimmon Pound Cake recipe!
Try this delicious, easy recipe that uses ripe Fuyu persimmon fruit:

Deborah Tukua is a natural living, healthy lifestyle writer and author of 7 non-fiction books, including Pearls of Garden Wisdom: Time-Saving Tips and Techniques from a Country Home, Pearls of Country Wisdom: Hints from a Small Town on Keeping Garden and Home, and Naturally Sweet Blender Treats. Tukua has been a writer for the Farmers' Almanac since 2004.