What The Heck Is Mushroom Coffee (And Should You Drink It)?
Mushroom coffee? Before you wrinkle your nose, take a look at how this popular health trend might be exactly what you're looking for to increase energy!
If you're looking to maximize the benefits of your morning cup of Joe but aren't a fan of those post-morning jitters, mushroom coffee may be just the uplifting beverage you're looking for. Mushroom coffee the latest health trend that combines everything you already love about your coffee with the added health benefits of medicinal mushrooms.
What Is Mushroom Coffee?
Before you wrinkle your nose at the mere thought of putting mushrooms anywhere near your morning brew, know that mushroom coffee is simply regular coffee infused with medicinal mushroom extract powders. These powders are becoming more readily available as many companies now produce them using multiple kinds of medicinal mushroom species. Just add a packet to your traditional cup of coffee or smoothie. Some mushroom coffee comes in instant form; simply add boiling water and enjoy. To purchase, check your local health food store or online.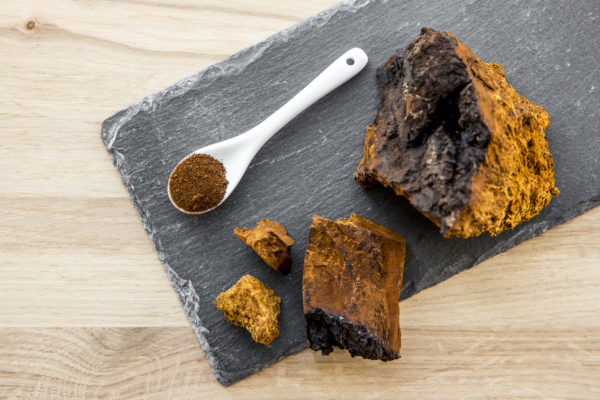 Why Mushrooms?
Medicinal mushrooms, one of the best kept superfood secret, have been used medicinally for centuries. They are different than culinary mushrooms, with the most popular varieties being chaga, lion's mane, reishi, cordyceps, and turkey's tail. They provide a rich source of nutrients including protein, niacin, riboflavin, thiamin, potassium and iron. They have been used to boost immunity, lower cholesterol, improve digestion, and aid in weight loss.
In addition, the compounds and high levels of antioxidants in mushrooms help our bodies to restore balance, manage stress, keep our hormones in check, and enhance focus and thinking. They are essentially miniature pharmaceutical factories.
Mushroom coffee drinkers have claimed to feel energized and alert without the restless, anxious feeling that straight coffee can give you. In fact, Cordycepts sinensis, one of the varieties used in mushroom powder, is a natural energy booster and has been used in Chinese medicine for generations.
Each cup of pre-packaged instant mushroom coffee contains roughly 40 milligrams of caffeine, about half as much as a standard cup of coffee, so it's a great way to indulge in your coffee habit without the side effects that go with coffee.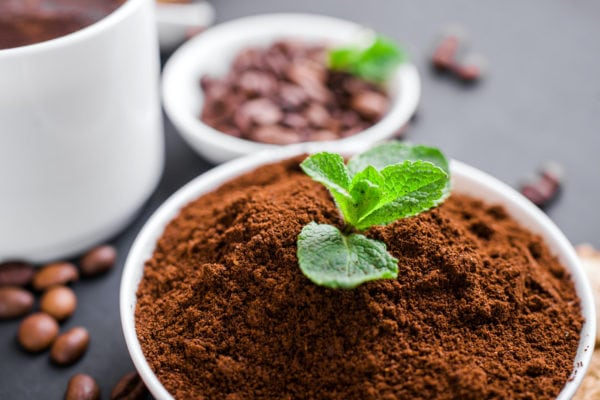 Does It Taste Like Mushrooms?
Even though mushroom coffee features an assortment of fungi, it tastes nothing like mushrooms. Medicinal mushrooms have subtle, earthy compounds that complement the bold roasted flavor of coffee beans, providing a smoother taste to your cup of coffee. Mushroom are also alkaline by nature, helping to offset coffee's acidity, making it easier on the stomach. That should be great news for people who need to add cream and sugar to drink their coffee, which adds fat and calories.
If you are on the hunt for a healthier (and tastier) morning ritual, consider adding medicinal mushrooms to your routine. Rich and mellow, mushroom coffee offers a host of nutritional benefits while still offering the gentle pick-me-up we all seek from our first cup of coffee—an excellent way to start your day!
Try these mushroom coffee recipes!

Natalie LaVolpe is a freelance writer and former special education teacher. She is dedicated to healthy living through body and mind. She currently resides on Long Island, New York, with her husband, children, and dog.