Is It Ripe Yet? How to Tell When to Harvest These 5 Fruits
Sometimes it's easy to tell when a fruit is ripe (a tomato turns red), but other times it 's tougher (watermelon). Here are helpful harvesting hints for 6 common fruits.
Sometimes, you can look at fruits and vegetables and tell exactly when they're ripe. Tomatoes, for instance, turn red when they are ripe, and broccoli is best picked before the florets start to bloom. For other things, however, it's not so easy. Here's a list of fruits and when to harvest:
1. Cantaloupes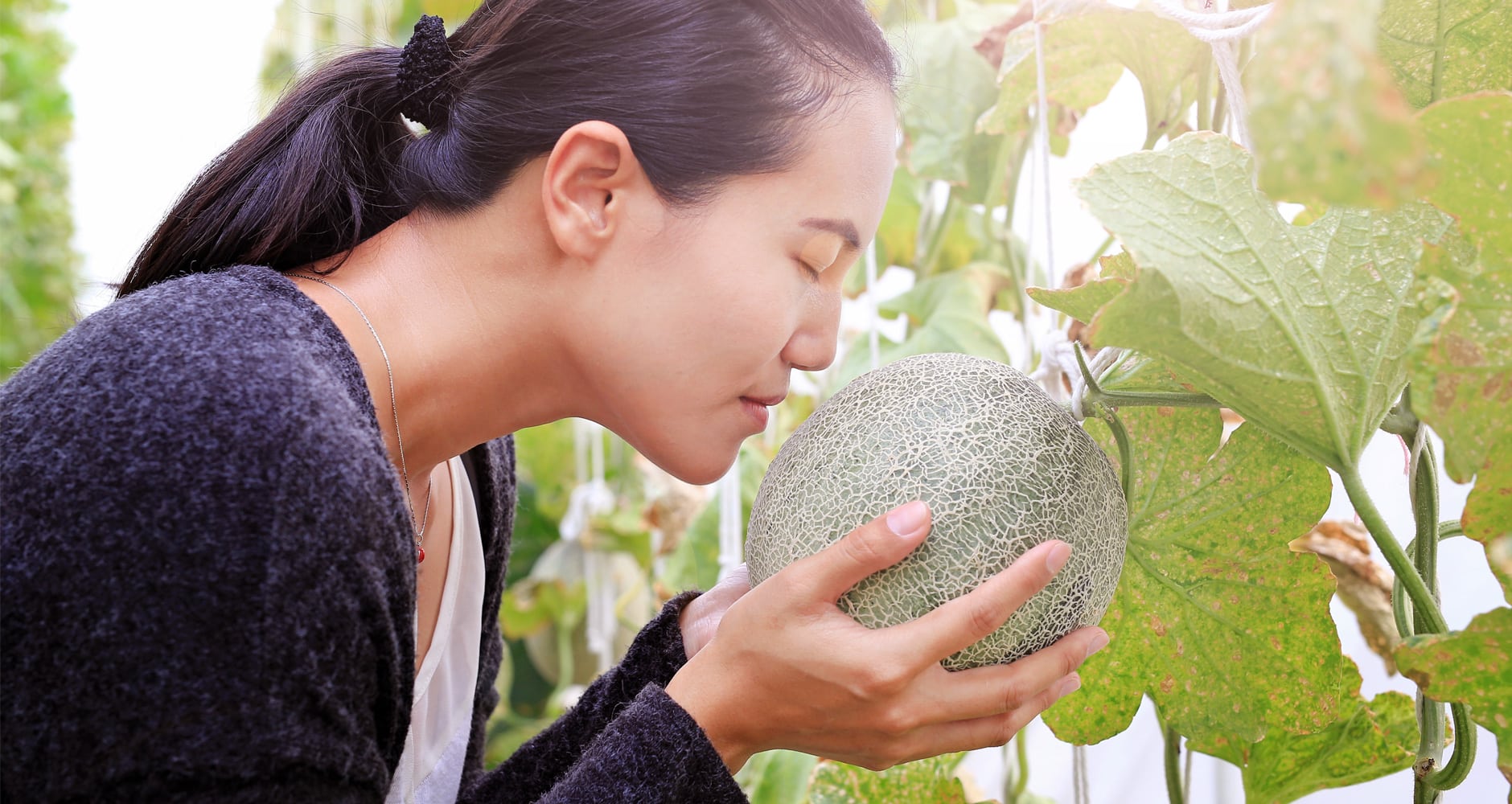 These melons don't change color, or at least, the color doesn't change that much as it ripens. Unripe cantaloupes will have a slightly green tint to them, but it is often easier to tell a ripe cantaloupe from an unripe one by sniffing the melon. If it smells slightly sweet, it should be ripe, but if the sweet smell is strong, then it is probably over-ripe. Another way to tell, if you have several cantaloupes to compare, is by hefting them. A ripe cantaloupe will be heavier than a non-ripe one.
2. Watermelons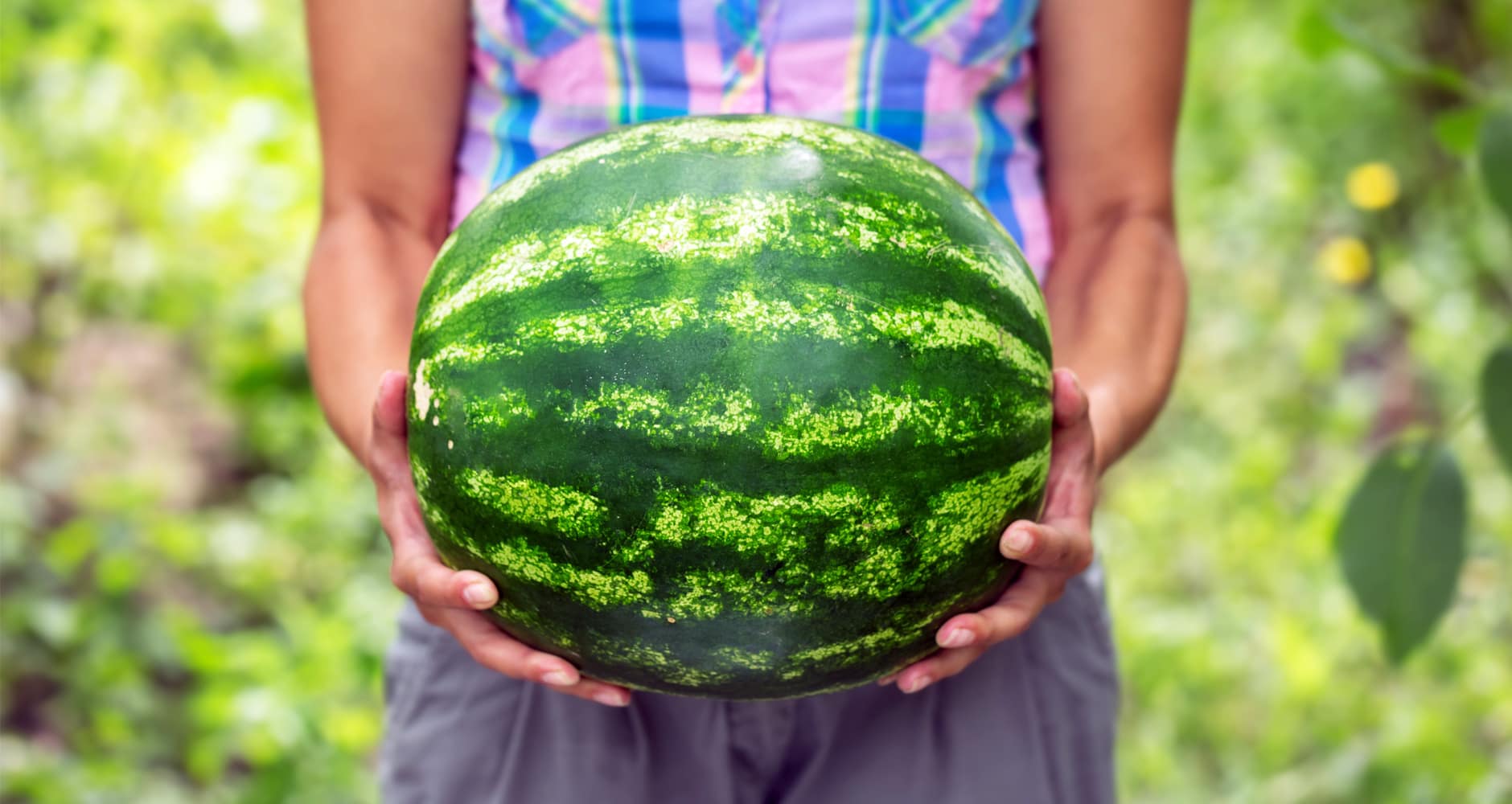 Watermelons can be tricky, but there are a few good ways to tell whether or not a watermelon is ready to be harvested. First, knock on the melon with your knuckles. If it is ripe, the melon should make a hollow sound. Also, look for the side of the melon that rested on the ground as it grew. Ripe melons should have a yellow spot, while melons that aren't quite ripe (and thus haven't spent as much time maturing on the vine) will have a white spot or no spot at all where the melon sat on the ground.
3. Pumpkins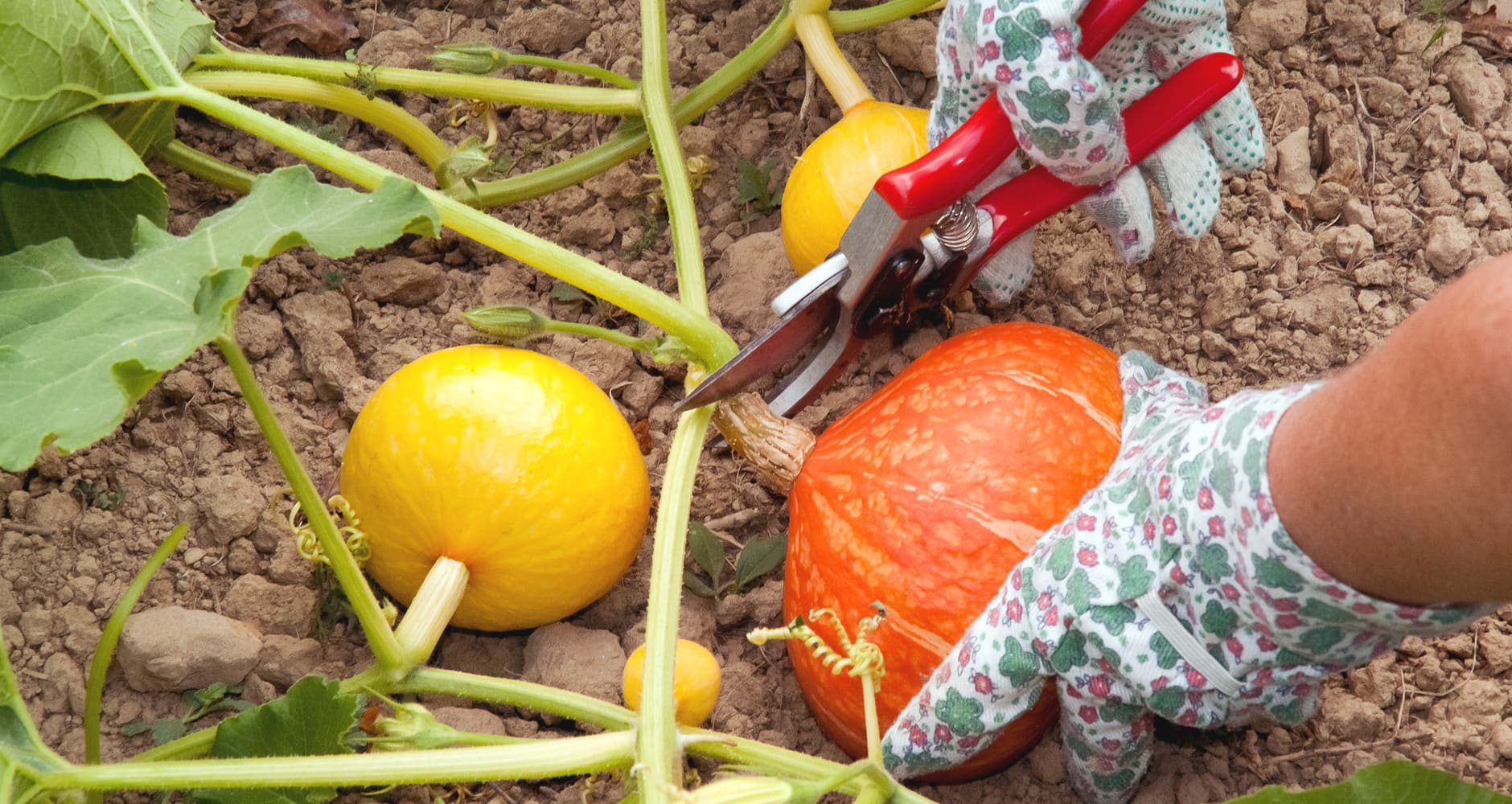 Most pumpkins go from a greenish-yellow color to orange as they mature, but just because a pumpkin is fully orange doesn't mean that it is ready to be harvested! Like watermelons, a ripe pumpkin should make a hollow sound when you tap it with your knuckles. The best way to tell if a pumpkin is ripe, however, is to wait for its vine to wither and turn brown. Once the pumpkin's stem is dried out, you're free to harvest.
4. Peaches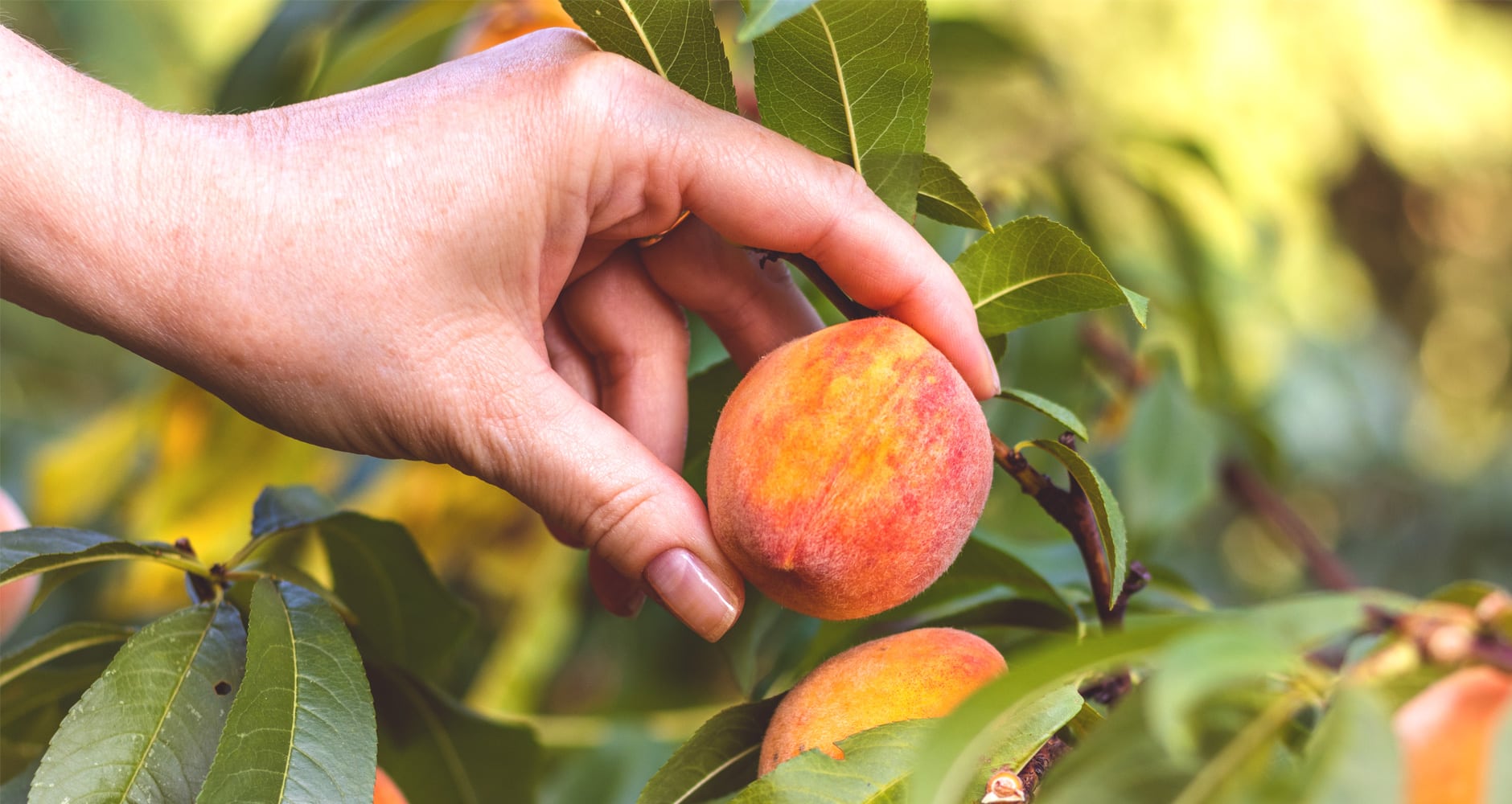 How do you know when to pick your peaches? There are a lot of confusing and conflicting rules of thumb. The real way to tell if a peach is ripe is to look at the color. A ripe peach will have no hint of green around the stem, the side of the peach that faces the Sun should be a dusky red, and the side of the peach that faces away from the Sun will be yellow with just a hint of orange.
5. Pears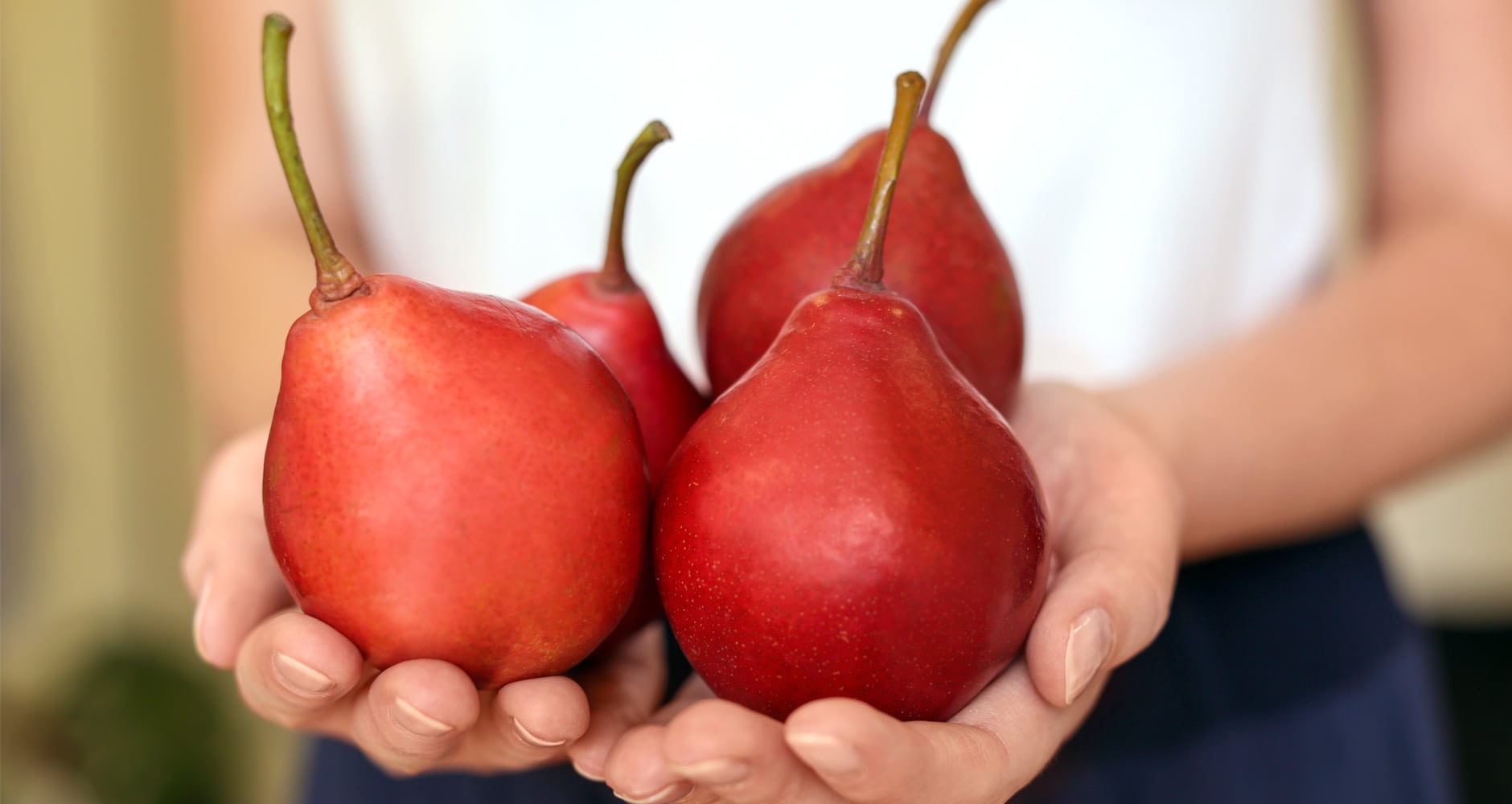 Pears are particularly confusing. You can't tell by feel, since ripe pears are just as hard as immature pears, and most pears don't change color with age. To tell if pears are ripe, give the stem a little nudge. If the stem is firmly stuck to the pear, then it isn't ripe. You can also tell by smell – ripe pears will give off just a hint of pear scent, while over-ripe pears will have a strong pear scent.
6. Apples

Apples are easy right? They're ripe when they turn red! But what if you're picking green apples? Or more confusingly, what if you are picking Macintosh or Gala apples? Both of these popular varieties look a lot like half-ripe apples since they are green and red when ripe. If you are picking your own apples, then the best way to tell is by checking for apples that have fallen from the tree. If you see a few scattered under the tree, most of the apples on the tree are likely to be ripe. You can also tell by picking the apples — if they separate from the tree easily, then they are ripe, but if you have to twist and yank to get the apple, it should stay on the tree a while longer.
Do you have any other tips for checking the ripeness of fruits or vegetables? Let us know in the comment section!

Amber Kanuckel is a freelance writer from rural Ohio who loves all things outdoors. She specializes in home, garden, environmental, and green living topics.