Seeing Ladybugs? What Does It Mean?
Is your house being invaded by ladybugs this fall? We explain why.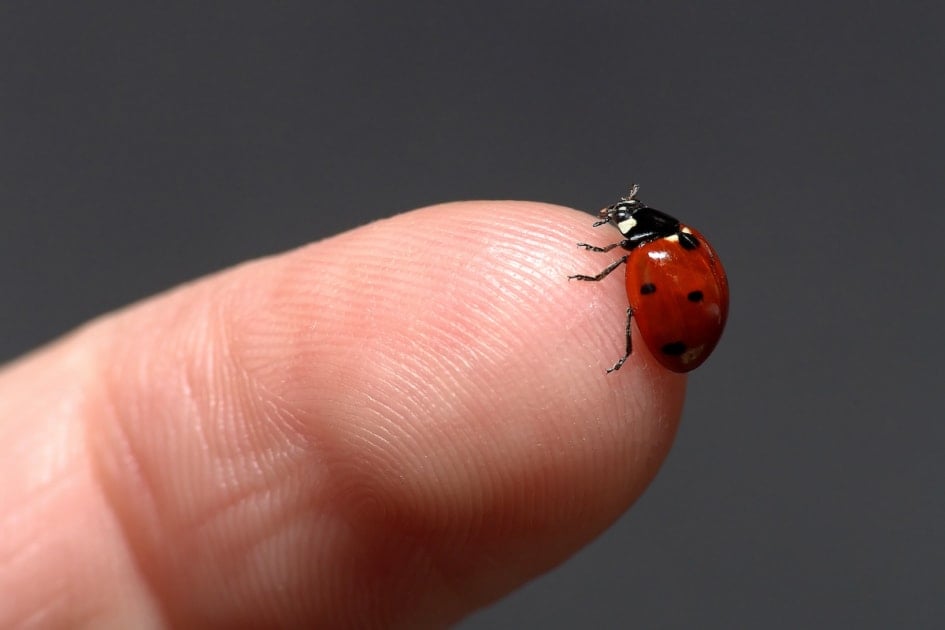 Is your house being invaded by ladybugs? From time to time, many people write to us and ask: where do all the ladybugs come from?  They seem to be everywhere in the fall. Are they a sign of a harsh winter to come? Are they bringing good luck?
Ladybug Lore
While you may have heard the superstition that ladybugs bring good luck, they don't seem to have any winter weather-predicting ability. There is no significance between the number of ladybugs and the upcoming winter forecast. Fall infestations of these beetles are more a sign of winter's approach. As the temperatures begin to cool, these bugs love when a sunny day beckons to them to come out and soak up the rays. If it's a warm autumn day, you may see tons of ladybugs on the sunniest side of your house.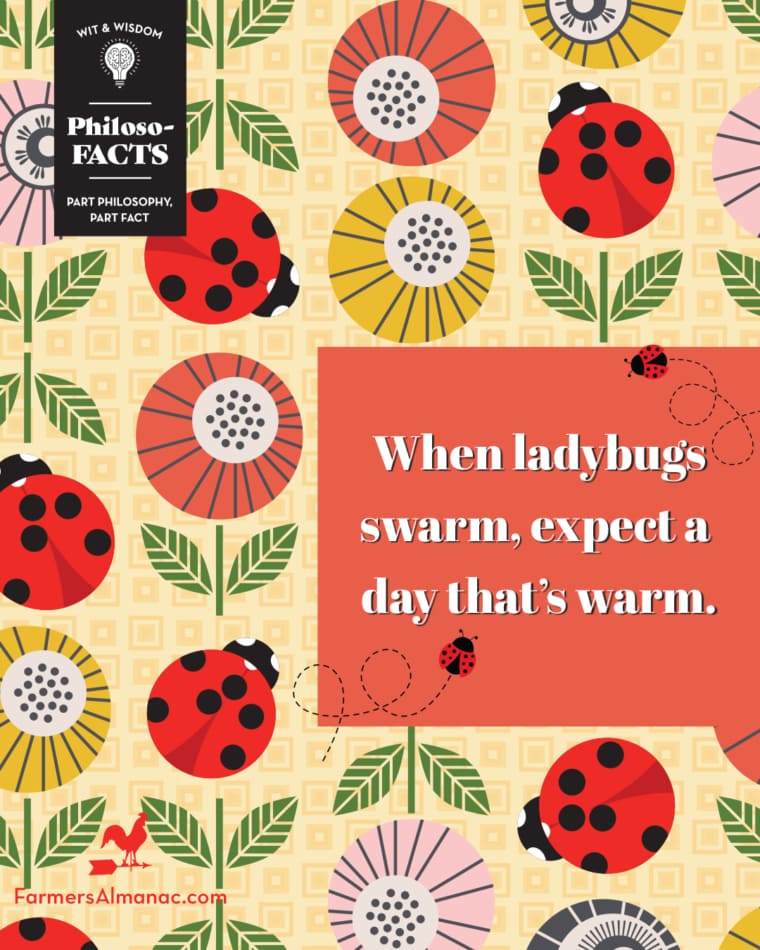 As the nights cool, the bugs gravitate to warm places during the day (soaking up the sun's rays on your house). They will do anything or go anyplace for a bit of warmth. In fact, if there is a tiny opening around a window or door, they find their way in and seem to invite all of their relatives.
Bottom line—the ladybugs are getting the last bit of warmth and mean no harm. And ladybugs are friends of a garden. They feed on insect eggs, small worms, aphids, and other pests. They can, however, damage carpets and furniture with their secretions. And if your home is really infested, when they die they can be all over window sills throughout the house. Best way to get rid of them? Vacuum.
Is it an Asian Lady Beetle or the American Ladybug?
Both look a lot alike and behave the same. There are a few ways to tell them apart:
Asian Lady Beetle: Has a very distinctive white "W" shape on its pronotum (the area between the head and body) Their bodies are usually orange or yellowish with black spots.
American Ladybug: Has a shiny black pronotum (the area between the head and body) with two tiny white circles. Bodies are a dark red with black spots.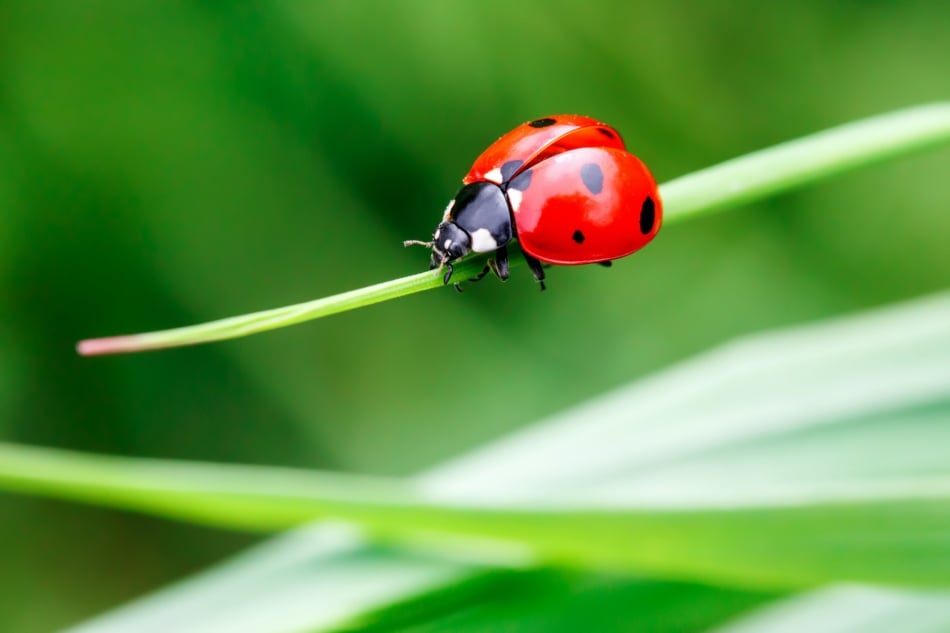 Tell us: What are you seeing? Any "infestations" this fall?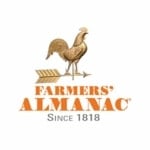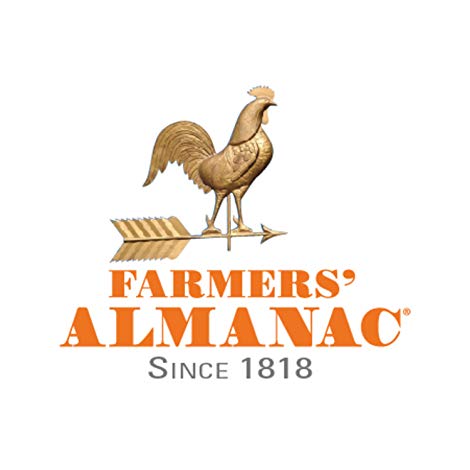 This article was published by the staff at Farmers' Almanac. Do you have a question or an idea for an article? Contact us!