Why You Need To Own A Potato Ricer
Meet your new go-to kitchen gadget! Learn how easy it is to create the smoothest mashed potatoes, guacamole, and more!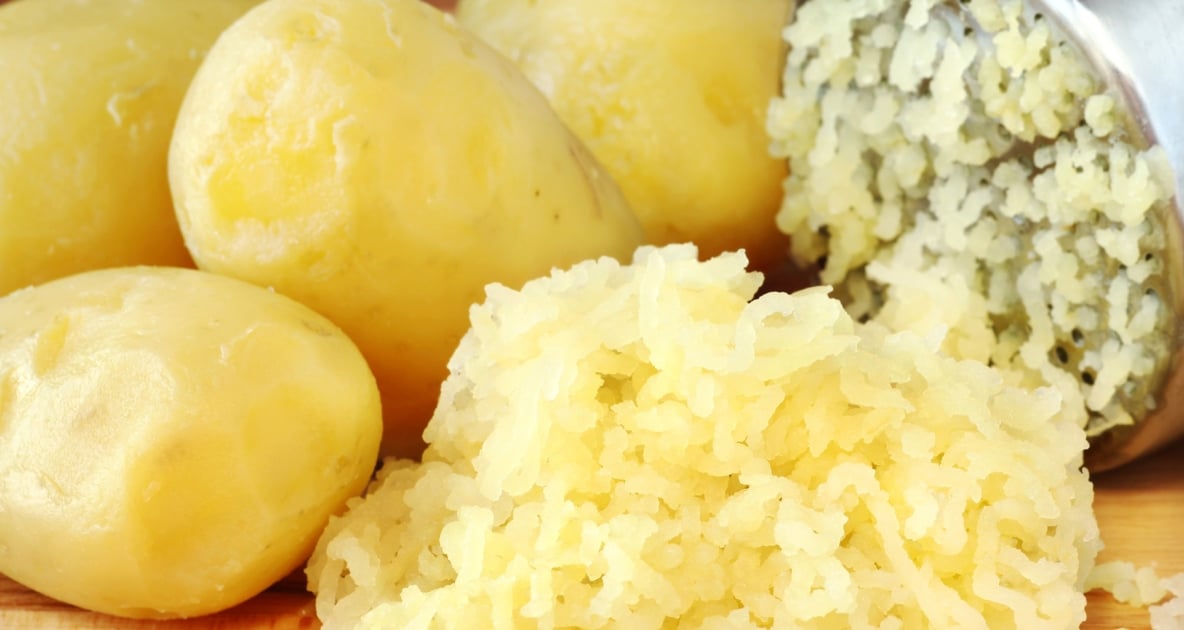 Many of us have a kitchen full of gadgets. Some we use daily, and some are hiding in our cupboards because we have no idea how to use them. Sometimes it's good to take a good long look at the gadgets you own and determine what's really useful and what is just taking up space. But if you own a potato ricer but were never sure how or why to use it, hang on to it! Here's why.
What is a Potato Ricer?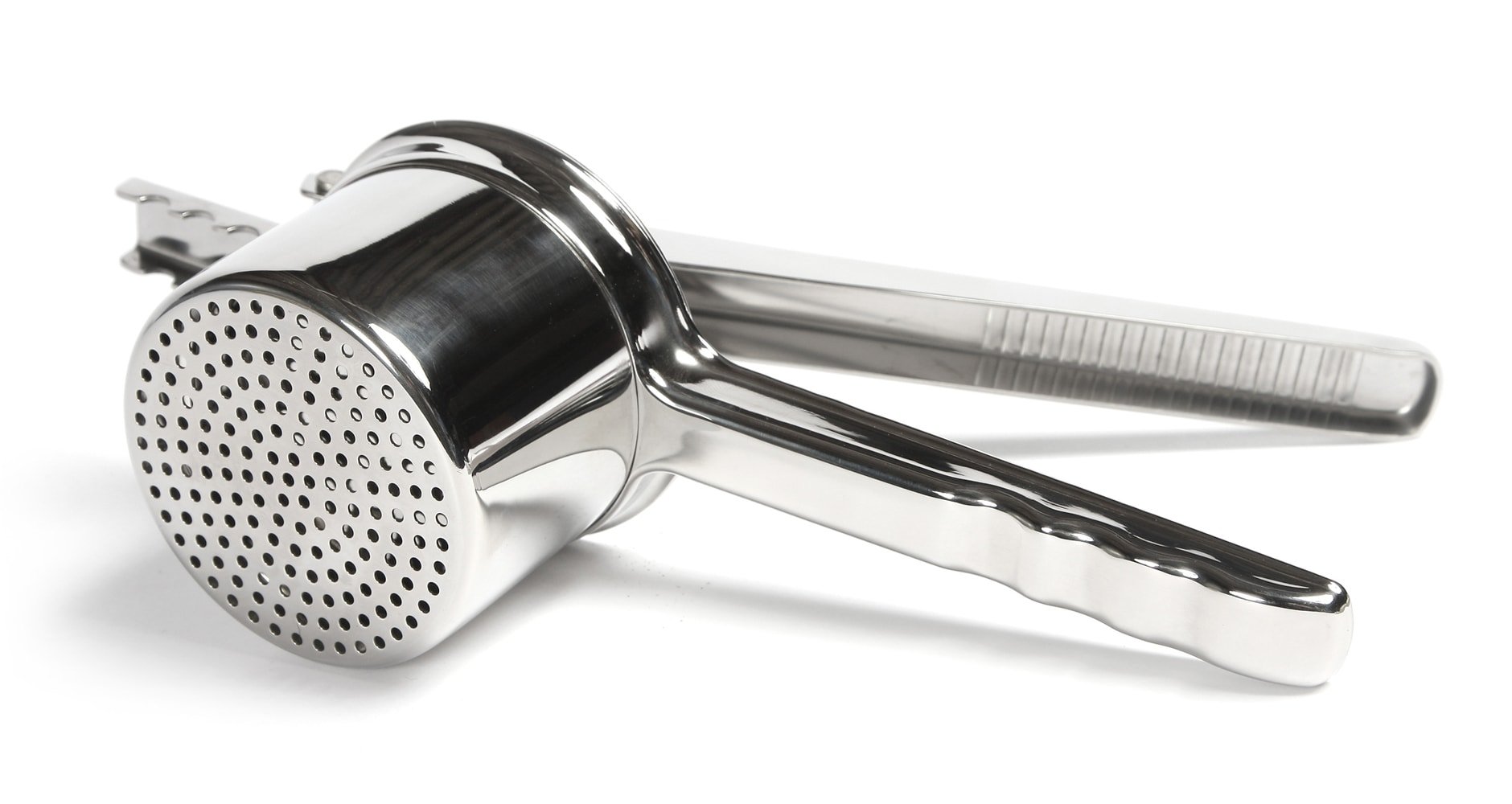 A potato ricer is a kitchen tool that's been around at least since the beginning of the last century, with various improvements being patented in 1909, 1939, and 1946. It's a simple, two-handled kitchen tool, joined by a hinge, with a plunger on one handle, and a perforated receptacle on the other. The plunger fits into the perforated receptacle, and when the handles are squeezed together, it forces whatever food you put into it through a series of small holes. And those holes will transform your lumpy mashed potatoes into a thing of beauty.
It's Called A Ricer, But It's For Potatoes
First and foremost, a ricer is for potatoes. If you've ever used a ricer you would most likely agree: you don't know how you ever made mashed potatoes without one. The reason mashed potatoes made with a ricer are so good is all about the mixing. Mashed potatoes benefit from as little mixing and agitation as possible. Over-mashing or over-mixing results in the development of gelatinized starches which are released from the potato cells, and bind together into something most often compared to glue or wallpaper paste. People tend to combat gluey mashed potatoes with more mixing and greater additions of fat and dairy, but this usually just makes things worse.
The ricer, however, is gentler on the potatoes, providing an even mash, and preserving more of the integrity of the swollen starch cells, without as much of the stirring and mixing as other methods.
Start With The Right potatoes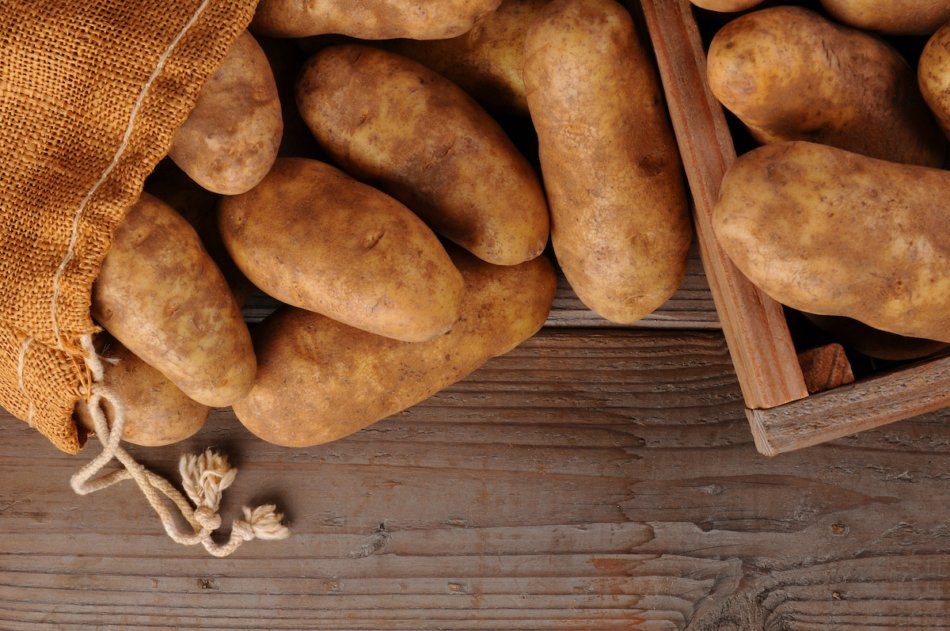 The first step, however, in making great mashed potatoes is choosing the right potato. Starchy potatoes like Russets were born to be baked or mashed. So when making your next batch, be sure you select the right potato for the job.
Check out this quick video of a potato ricer in action!
More Than Potatoes
A ricer does its magic on more than potatoes, though. Consider it a food press that does double duty for many things that a food mill does:
Applesauce. Force cooked apples (keep the skins on) through a ricer for perfect applesauce,
Guacamole. Avocados pressed through a ricer results in creamy perfection.
Cooked squash, pumpkin, sweet potatoes, for the smoothest pies and side dishes.
Tomatoes. Use the ricer to crush tomatoes for sauce or canning, just be sure to cut the tomatoes into manageable chunks rather than trying to rice a whole tomato.
For cooked frozen spinach or other greens where you need to squeeze out any excess liquid to use in a recipe, the ricer is perfect.
Baby food. You can rice any vegetable that's cooked soft enough to make delicious and nutritious meals for baby.
Hummus. Press cooked chickpeas through a ricer to make your hummus a bit more exciting with the addition of some actual texture. Likewise, try things like cooked white beans or cooked celery root for gourmet pureed side dishes.
Ease of use: Very easy.
Where to buy: Any shop that sells kitchen gadgets, or online such as Amazon.
Pricing: Ranges anywhere from $8 – $50.
Let this be your rule of thumb: if you can mash it, you can rice it!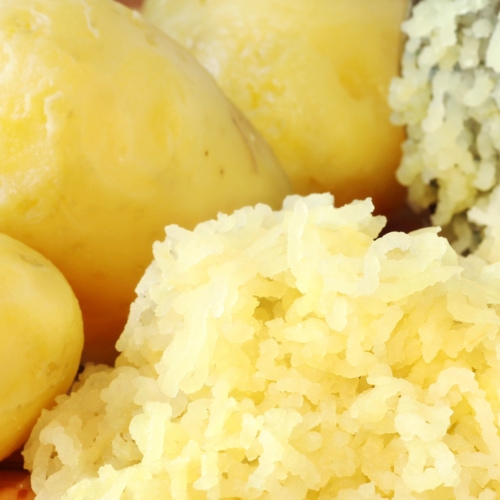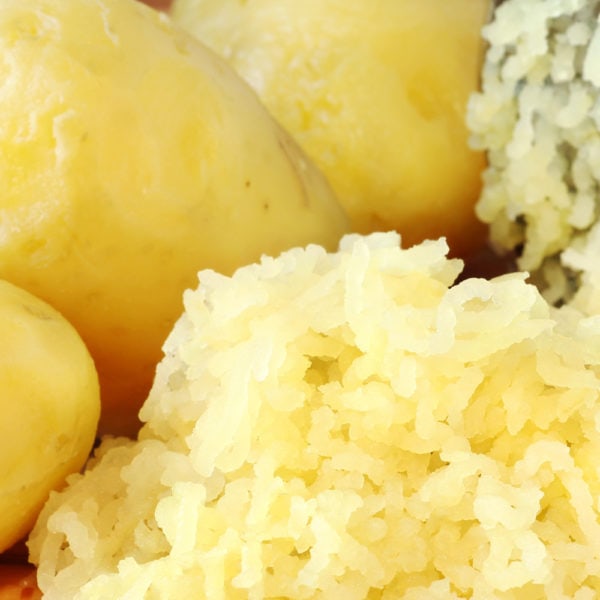 Perfect Garlic Mashed Potatoes
Ingredients
4

pounds

Russet potatoes, peeled, and cut into 3 inch pieces

4

garlic cloves, peeled

1 1/4

cups

whole milk

5

tablespoons

tablespoons unsalted butter, cut into 1-inch pieces

Salt and pepper to taste
Instructions
Directions:

Place potatoes and garlic cloves in a large pot of salted water and bring to boil. Cook until tender, about 25 minutes. Drain completely and return to pot.

In a small saucepan, heat milk with butter over medium low heat until butter is melted (do not boil); set aside. Using potato ricer, press potatoes and garlic into large mixing bowl. Add milk mixture; stir to blend. Season to taste with salt and pepper.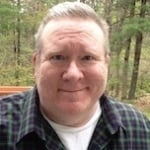 Edward Higgins is a freelance writer, artist, home chef, and avid fly fisherman who lives outside of Portland, Maine. He studied at Skidmore College and Harvard University. His article 10 Best Edible Insects appears in the 2020 Farmers' Almanac.