Winter Weather Lore and Wasps' Nests
More signs from nature of what we can expect for the winter ahead include how the wasps are building their nests. What are they doing in your back yard?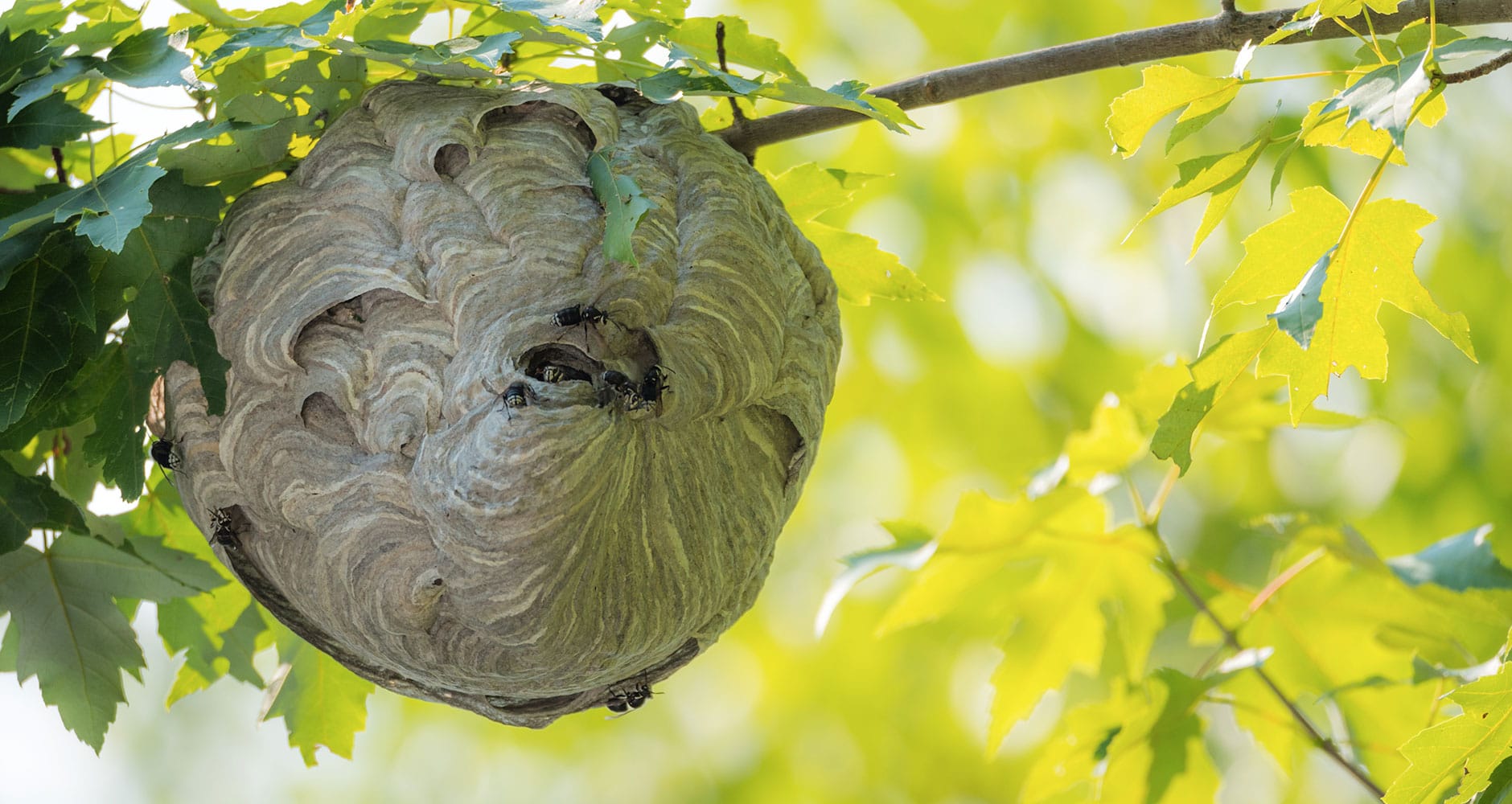 A couple of years ago, the facilities manager here at Farmers' Almanac mentioned that he was sure we would be having a snowy winter here in Maine. When asked how he knew, he mentioned the height of wasps' nests he was seeing. In his travels around the property, he spotted a nest built high in the eaves of one of the buildings.
So, in addition to the signs of a hard winter shared we can add the height of a wasp nest as another sign from nature to watch.
What Does Weather Lore Say About Wasps' Nests?
Weather lore tells us: If you see a wasps nest built low to the ground, expect little snow. If you see one built high, expect a lot of snow. The official weather lore rhyme goes like this:
See how high the hornet's nest, 'twill tell how high the snow will rest.
While we don't use wasp's nest in our formula to predict the weather, we do enjoy the folklore and paying attention to how our ancestors prepared for the winter ahead.
What about where you live? Have you seen wasps' nests built up high or low to the ground?