Prize Winning Unusual Muffin Recipes
We went in search of the most unique and tasty muffin recipes that featured an unusual ingredient. From black beans to cous cous to pickles, we got what we asked for, and the results were delicious!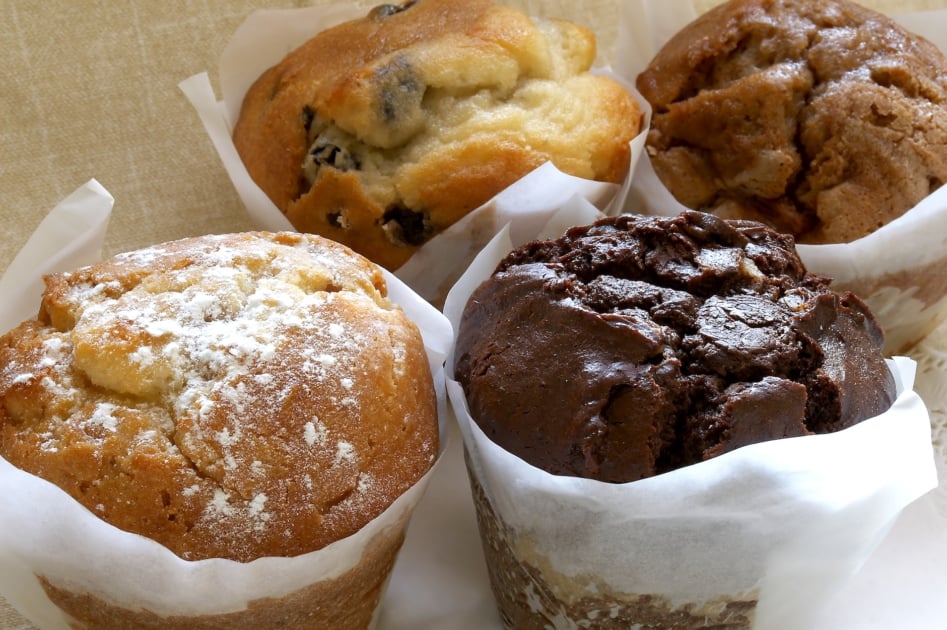 In our 2015 edition, we asked for the most unique, unusual, and tasty muffin recipes featuring an unusual ingredient. Well, we got what we asked for!
We received hundreds of recipes for our Unusual Muffin Recipe contest — some contained very odd ingredients (pickles, Cool Whip, black beans, sauerkraut, avocados, onions, cauliflower, to name a few). We had a tantalizing time baking and tasting many recipes. The following were our top three winners. Try them for yourself and be sure to share your thoughts with us in the comments below!
Unusual Muffin Recipe Contest Winners
$250 WINNER
Roxanne Chan
Albany, CA
Moroccan Muffins
Moroccan Muffins
Ingredients
1

cup

carrot juice

1

cup

couscous

1⁄4

teaspoon

ground cinnamon

1⁄4

teaspoon

ground cardamom

1⁄2

teaspoon

grated ginger root

1

egg

1⁄3

cup

honey

1⁄3

cup

plain yogurt

1

cup

all-purpose flour

1

teaspoon

baking soda

1

teaspoon

baking powder

1⁄3

cup

chopped dried apricots

2

tablespoons

chopped pistachio nuts
Instructions
Directions:

Combine the carrot juice and couscous in a microwavable dish; microwave 4–5 minutes or until the juice is absorbed and the couscous is tender. Cool.

In a medium bowl whisk together the spices, egg, honey, and yogurt. Add the flour, baking soda, and baking powder; mix well. Stir in the cooled couscous, apricots, and nuts. Divide among 12 muffin tins. Bake at 350º F for 15–20 minutes or till the centers are set and the edges are golden.
Double Chocolate Black Bean & Avocado Muffins
Ingredients
1

cup

all-purpose flour

1⁄2

cup

unsweetened cocoa powder

3⁄4

cup

granulated sugar

1⁄2

teaspoon

salt

1

teaspoon

baking powder

1

teaspoon

baking soda

1

avocado, mashed

1⁄2

cup

black beans, drained, rinsed

1⁄2

cup

skim milk

(almond or soy milk may be substituted)

1

teaspoon

vanilla extract

2

large

eggs

1⁄2

cup

semisweet chocolate chips
Instructions
Directions:

Preheat the oven to 350°F. Line a muffin tin with paper liners, or spray the tin with cooking spray so the muffins don't stick.

In a large bowl, combine the flour, cocoa powder, sugar, salt, baking powder, and baking soda. Mix thoroughly. Cut the avocado in half length- wise and remove the pit.

Using a spoon, scoop the flesh into a blender or food processor. Add the beans, milk, vanilla, and eggs and blend until ingredients are mixed and the texture is smooth. Add the wet ingredients to the dry ingredients slowly, until completely mixed and moist.

Fold the chocolate chips into the batter. Fill the muffin tins two-thirds of the way up. Makes 12 muffins. Bake for 15 minutes or until the muffins look golden brown. Let cool and enjoy.
Sweet Pickles & Cream Muffins
Ingredients
2

cups

self-rising flour

1

cup

sugar

4

teaspoons

baking powder

1⁄2

teaspoon

salt

2 8-

ounce packages

cream cheese, softened

2

eggs, slightly beaten

1⁄4

cup

oil

1

cup

half and half

1⁄2

teaspoon

vanilla

1

cup

sweet pickles, chopped
Instructions
Directions:

Preheat oven 375°F. Combine dry ingredients and set aside. Mix wet ingredients (except for pickles) together.

Stir dry ingredients into wet until well mixed. Then add the sweet pickles and mix well. Spoon into muffin cups filling three-quarters of the way full. Bake for 20–25 minutes. Serve warm.

Congratulations to all the muffin winners and a big thank you to all who submitted recipes!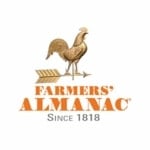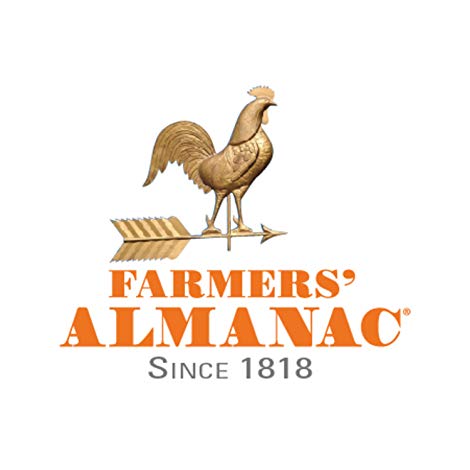 This article was published by the staff at Farmers' Almanac. Do you have a question or an idea for an article? Contact us!