2 Tasty Persimmon Recipes To Try
Persimmons are soft, sweet, edible fruits that are loaded with nutrients. But what exactly can you do with them? We have two perfect answers!
Around this time of year, there's a lot of buzz surrounding persimmon fruit. The seeds of the persimmon fruit are one of the "signs of nature" that folklore says can predict the severity of the winter ahead. If you crack open the seeds, the shape inside is a symbol for what's to come: a fork shape means winter will be mild; a spoon shape means there will be a lot of snow; and if you see a knife shape, winter will be bitingly cold.
So after you've cut into the fruit, now what? What can you do with it?
First, go ahead and take a bite! Persimmons are a soft, sweet, edible fruit (provided you've tried one that is ripe, otherwise, you're in for an unpleasant surprise) that can be eaten fresh, cooked, or dried, and they're loaded with nutrients. Persimmon fans say the flavor is similar to a peach or a fresh apricot.
Learn how to select the perfect persimmon fruit!
But not everyone is familiar with how to cook with persimmons, so we've provided two delicious recipes for you try.
Chocolate Persimmon Muffins
Ingredients:
2 cups very ripe American persimmon or Hachiya persimmon pulp (scoop out with a spoon)
6 tablespoons unsalted butter
1/2 cup light brown sugar
2 eggs at room temperature
1/2 cup buttermilk or plain yogurt
1 cup buckwheat flour
1 1/2 cups all-purpose flour
8 tablespoons unsweetened Dutch process cocoa powder
2 teaspoons baking powder
1/2 teaspoon baking soda
1 teaspoon sea salt
4 ounces bittersweet chocolate chips
Directions:
Preheat the oven to 350 degrees F. Lightly grease 12 muffin liners and put them in muffin tins.
In a large mixing bowl (or bowl of a stand mixer) cream together the butter and light brown sugar. Add the eggs and mix. Scrape down the sides as necessary.
Add the buttermilk (or yogurt) and persimmon pulp. Mix until combined. In a separate bowl, combine the flours, baking powder, soda, salt, and cocoa powder. Add dry ingredients to the wet ingredients and mix until just combined. Add the chocolate chips and mix batter to combine.
Fill the muffin cups 2/3 full with the batter. Bake for 30-35 minutes, rotating the pan once during the cooking process. Remove from pan and let cool on wire rack.
Makes 12 muffins.
Note: These muffins don't store well. They tend to toughen up by the next day, so share them with family and friends for an afternoon tea!
Broiled Persimmons with Ginger Mascarpone
Recipe by Deborah Tukua
Ingredients:
4 ripe persimmons
Raw honey
1 fresh lime, quartered (Reserve 1 tablespoon lime juice for cheese topping)
9 ounces Mascarpone cheese
1/8 teaspoon ground ginger
1 teaspoon vanilla extract
Coconut palm sugar
Directions:
Slice fresh ripe persimmons in half crosswise. Place halves flesh-side up on a baking tray. Drizzle raw honey on top of each half. Place baking tray of persimmons under a broiler and broil until tops are caramelized and golden brown, for approximately 7 minutes.
While the fruit is broiling, whisk the mascarpone, lime juice, ginger, and vanilla extract together in a mini food processor or in a bowl using an electric mixer.
Remove hot tray from oven and squeeze fresh lime juice over each persimmon half. Place hot broiled persimmons on a serving platter. Top each half with a dollop of the Ginger Mascarpone cheese. Sprinkle coconut palm sugar on the cheese topping and serve immediately.
Do you have a recipe that uses persimmon fruit? Share it with our readers in the comments below.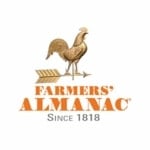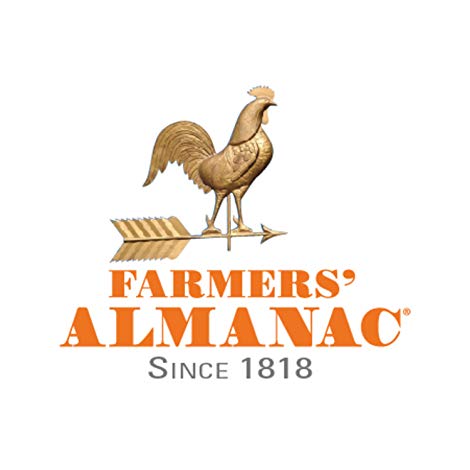 This article was published by the staff at Farmers' Almanac. Do you have a question or an idea for an article? Contact us!