How To Get Rid Of Fruit Flies: 6 DIY Fly Traps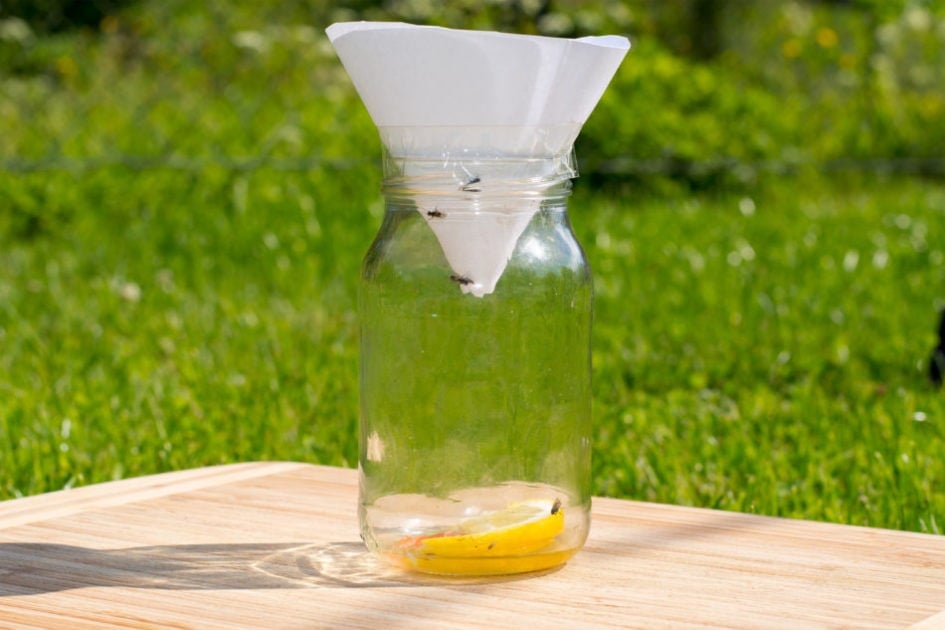 Warmer temperatures often bring unwanted guests to your kitchen, namely the ubiquitous fruit fly. You know the scenario: You picked up some fresh fruit and made a nice display on the kitchen counter, but in no time at all, a cloud of pesky fruit flies is hovering over it! Learn how to get rid of fruit flies with our easy and effective fruit fly trap recipes here.
What Are Fruit Flies?
Fruit flies are a household nuisance any time of year but are especially prevalent during the late summer and early fall. The common fruit fly, Drosophila melanogaster (from the Latin word meaning "dew-loving"), has a short lifespan, reproduces quickly, and matures from egg to adulthood in 8-10 days. Also known as "vinegar flies" because they are naturally attracted to fermented liquid, such as rotten fruit and sugary substances, fruit flies are likely to make themselves at home and thrive in moist, damp places, such as compost bins, garbage and recycling cans, disposals and drains, and your well displayed fruit bowl, especially those that are fermenting or rotting. If you have noticed an increase in numbers this summer, you can thank the increased temperatures, which quicken their life cycles, helping them to reproduce at more rapid rates, creating infestations.
Health Risks
Fruit flies don't bite, but they can carry bacteria from one source to another. While it may seem like they can appear in your kitchen magically overnight, they are often hitching a ride onto fruit from the grocery store. Inspect your fruit carefully before buying to make sure there are no nicks or cracks where they could be hiding. They are tiny and may easily fit through screens and cracks in your home. Once they are inside, they will lay eggs on rotten fruit or fermented food to continue their life cycle.
Identifying Fruit Flies Vs. Others
If you see little black bugs swarming your kitchen, be sure to first identify them correctly. Fruit flies are usually brownish with large red eyes and oval bodies, but since adults are only about an eighth of an inch, it may be more helpful to identify them by observing where they hang out. If they aren't drawn to vinegar-based condiments or ripened fruit, then you may be dealing with something else, such as drain flies (which show up in bathroom drains) or fungus gnats (which like overwatered houseplants). If they are larger you may be dealing with another pest, such as black flies.
Related: 7 Ways To Repel Black Flies Naturally
How To Prevent An Infestation
Once you have determined that you have fruit flies, preventing an onslaught comes down to cleaning. First determine where they are coming from and what's attracting them to remove these sources and prevent spread. Removing its food sources and ability to lay eggs will mean fewer flies.
Adult females can lay up to 50 eggs at a pop, and 500 in a life span, and after hatching the larvae will feast on its surrounding (i.e., that banana you have been saving) for a few days before evolving into an adult. A fruit fly's life cycle is quick and can multiply at horrifying speed, so immediate action is needed upon spotting them to prevent a full blow infestation. It is vital to keep your house free from food and as dry as possible to stop the life cycle of these pests from continuing. Luckily, there are measures you can take to keep flies at bay and still stay stocked up on produce.
Be sure windows and doors are equipped with tight-fitting screens.
Take garbage out regularly.
Thoroughly clean and wipe down all surfaces.
Don't leave dishes or food in the sink overnight.
Keep all drains and garbage disposals clean, dry, and clear of blockages.
Store fruits and vegetables in the fridge and use mesh covers for any produce that doesn't tolerate refrigeration.
Remove any moist objects, such as kitchen rags or sink rugs.
Quickly recycle or compost cardboard boxes that held produce where flies could be breeding.
Be sure your kitchen compost seals well and empty it frequently.
Empty all alcohol bottles and rinse well before recycling.
Scrub residue off bottoms of garbage and recycling bins.
Turn up your AC to create a colder and less favorable living condition for flies.
How to Get Rid of Fruit Flies
Once you have removed the food and egg laying sources, a fruit fly trap can help to reduce the number of adults present. If you find yourself with an infestation, send them packing with any one of these homemade, natural fruit fly traps.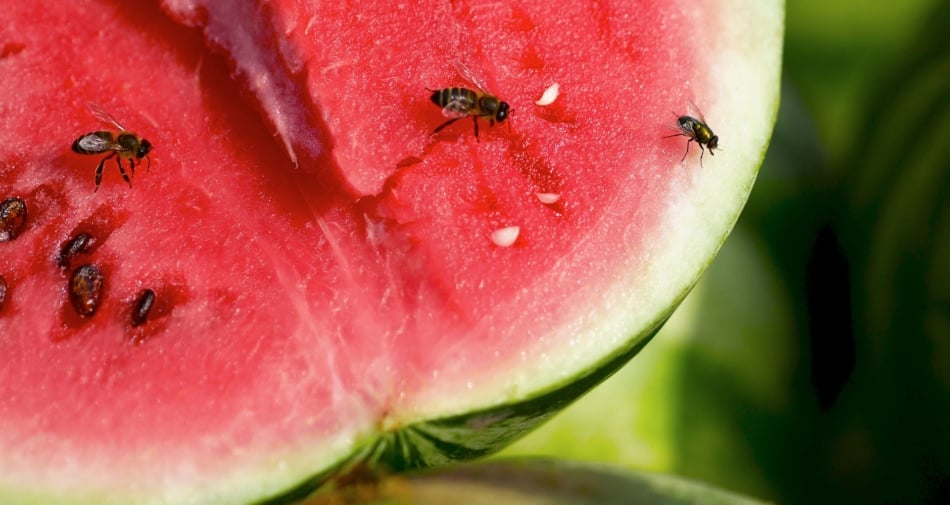 Best Fruit Fly Trap Ideas
Paper cone in a jar: Form a cone-shaped funnel with an 8-by-10-inch piece of paper. Place the funnel into a jar with some apple cider vinegar or use the rotting fruit against them and place chunks of fermenting fruit at the bottom to lure them in. The flies enter the trap easily but can't get out.
Apple cider vinegar bottle trap: Pour about a quarter cup of apple cider vinegar into an empty bottle and cover with plastic wrap. Secure it with a rubber band and poke a hole in the plastic wrap with a small nail. Fruit flies will fly in but won't be able to get out.
Beer trap: Pour about a half-cup of beer (old or fresh) in a mason jar with a lid. Hammer a couple of holes in the metal lid and secure. Fruit flies enjoy beer then drown. You can reuse this trap all summer!
Wine bottle trap: Leave a little wine in the bottom of a bottle and place it on the counter. Fruit flies will fly in, but the bottleneck prevents them from finding their way out.
Fresh basil: Fruit flies don't like fresh basil so keep a potted herb on the counter to deter them.
Apple cider vinegar and dish soap trap: Fill a small bowl with apple cider vinegar and 2 drops of liquid dish soap. Mix well and leave on the counter (away from pets). Fruit flies will be drawn to the swimming pool trap and meet their demise.
Share with us your best fruit fly traps!
Join The Discussion
Did our article help you with you search for how to get rid of fruit flies?
Share your experience with your community here in the comments below!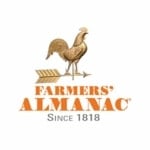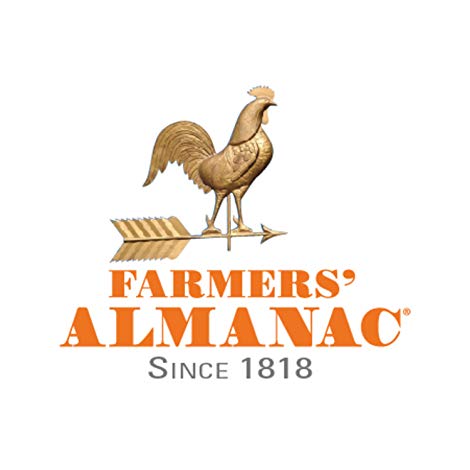 This article was published by the staff at Farmers' Almanac. Do you have a question or an idea for an article? Contact us!