10 Interesting Facts About Cherry Blossoms You Didn't Know
These fragrant blossoms of spring have a fascinating history and are so beautiful, they could even get you in trouble with the law!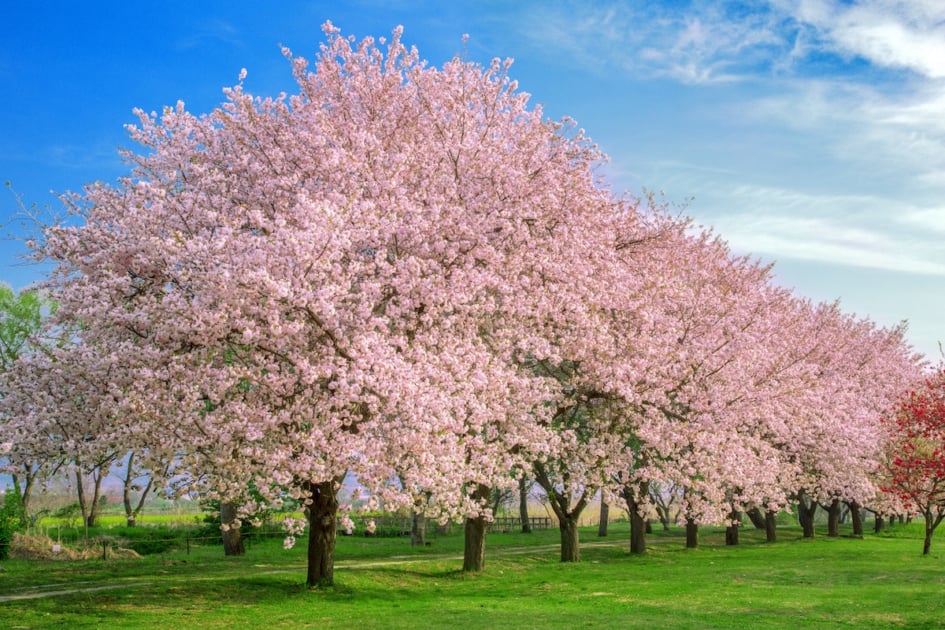 Revered for thousands of years in Japan, the flowering cherry blossom trees remind us to appreciate the beauty around us. Here are 10 interesting facts you may not have known about these beautiful, fragrant blossoms of spring.
1. A gift 2,000 Japanese flowering cherry trees was destroyed because of bugs.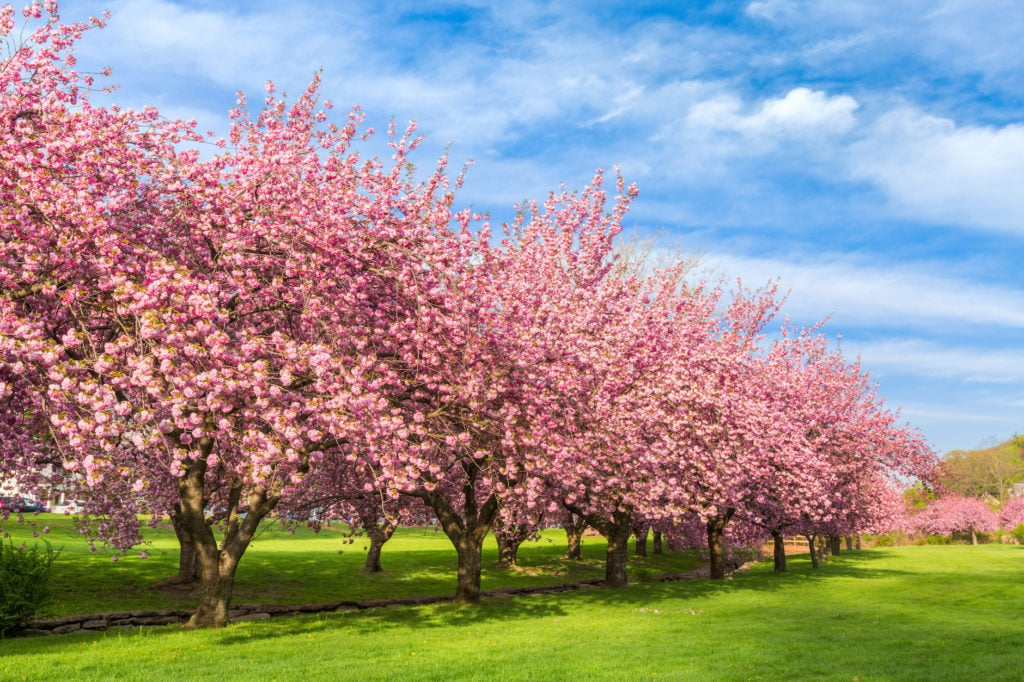 In January 1910, a gift of 2,000 cherry trees to the United States from the City of Tokyo was to be planted in the Nation's Capitol. However, an inspection by the Department of Agriculture found the trees were infested with insects and disease. They recommended the trees be destroyed. President Taft gave his consent and the trees were burned. Luckily, a second gift of over 3,000 trees was made by March of that year.
2. The first cherry blossom trees imported to the U.S. were actually planted in Maryland.
Dr. David Fairchild, an official with the U.S. Department of Agriculture, purchased 75 flowering cherry trees in 1906 from a nursery in Japan. He planted them on his own property in Chevy Chase, Maryland to test their hardiness.
3. Cherry blossoms are a symbol of spring and renewal.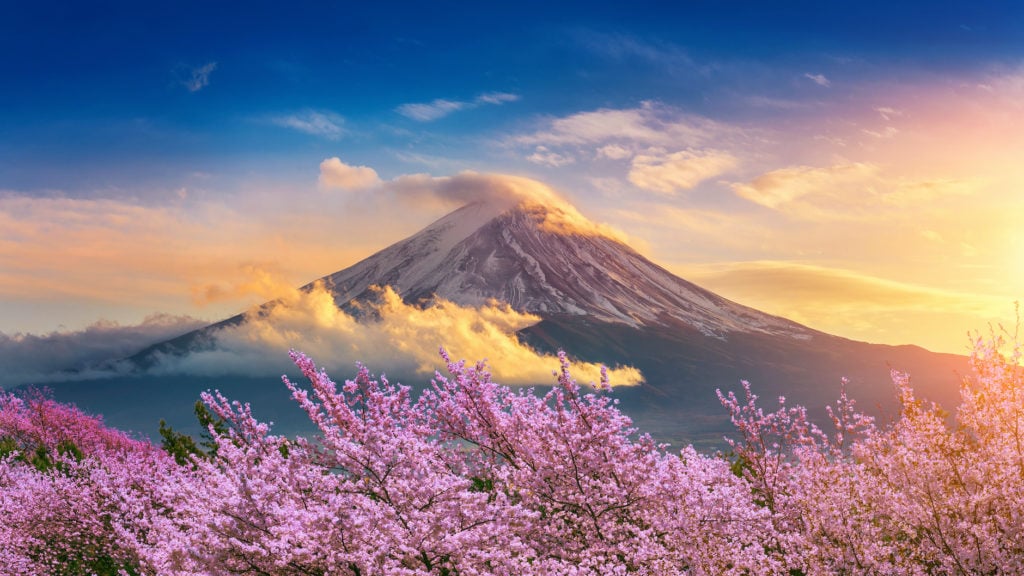 The Japanese have long celebrated cherry blossoms, known as Sakura, as a symbol of renewal and the beauty and brevity of life. During the short blooming season, people in Japan have outdoor parties with family and friends. This custom, Hanami, means "watching blossoms."
4. The cherry blossom capital of the world is Macon, Georgia.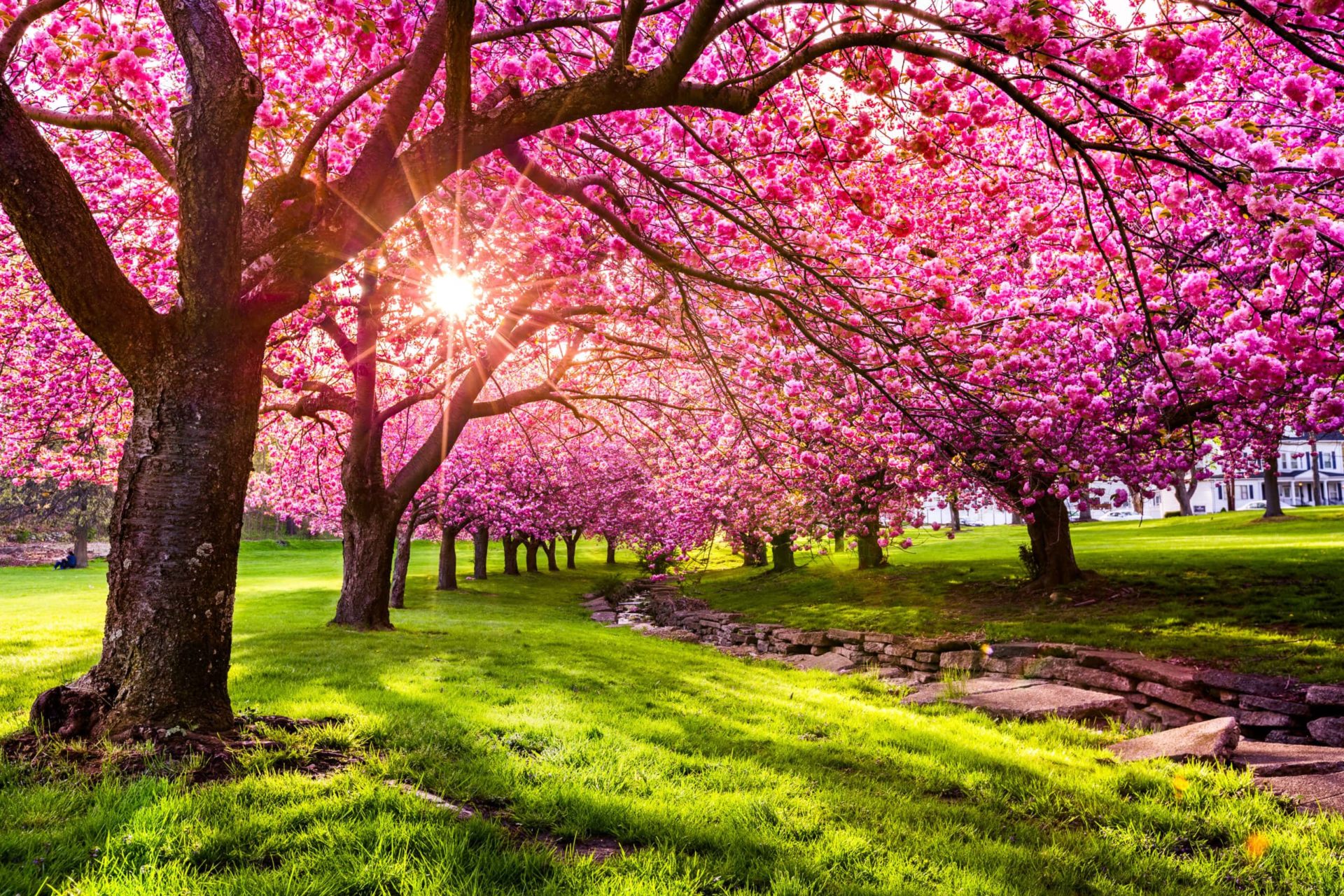 With more than 350,000 Yoshino cherry trees, Macon, Georgia hosts the International Cherry Blossom Festival.
Here's a list of the top spots to view cherry blossoms in the US. Some of these locations have "drive through" viewing to avoid public contact and close proximity to others. In fact, be sure to view the Washington DC BloomCam this year from the comfort of your couch!
5. The window to enjoy cherry blossoms doesn't last long.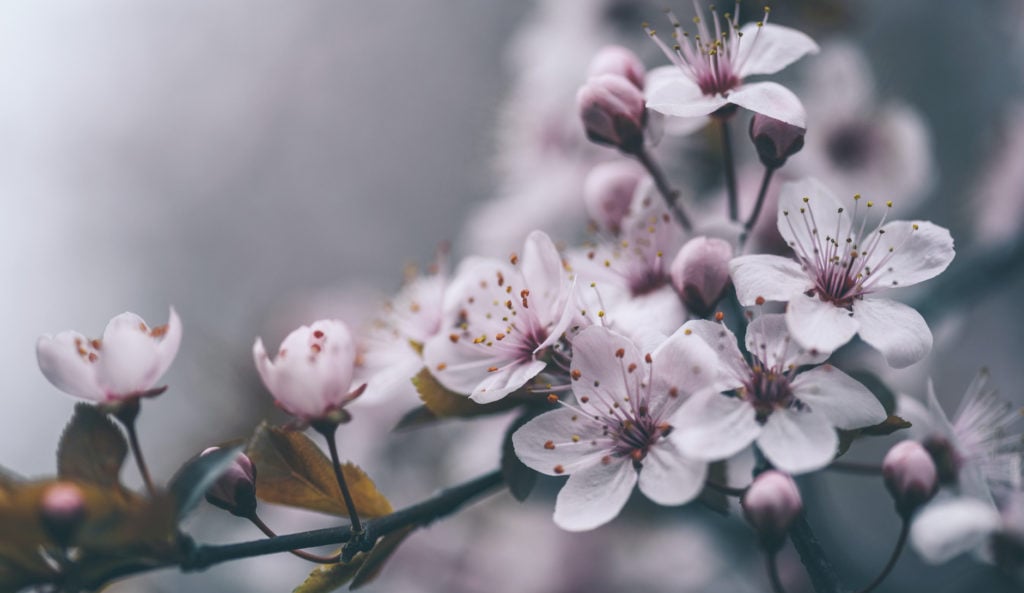 Cherry blossoms typically last from one to two weeks. "Peak" is defined when 70% of the blooms are open, but it varies each year (April 4 is the mean date in Washington, DC). Good thing there's a cherry blossom forecast! Before making travel plans to travel to D.C., be sure to get the bloom status and latest updates.
6. Over 1.5 million people visit Washington D.C. every year to see the cherry blossoms.
(Pre-pandemic). The National Cherry Blossom Festival in Washington, D.C. is the largest springtime celebration in the U.S.
7. You can get arrested for picking cherry blossoms in D.C.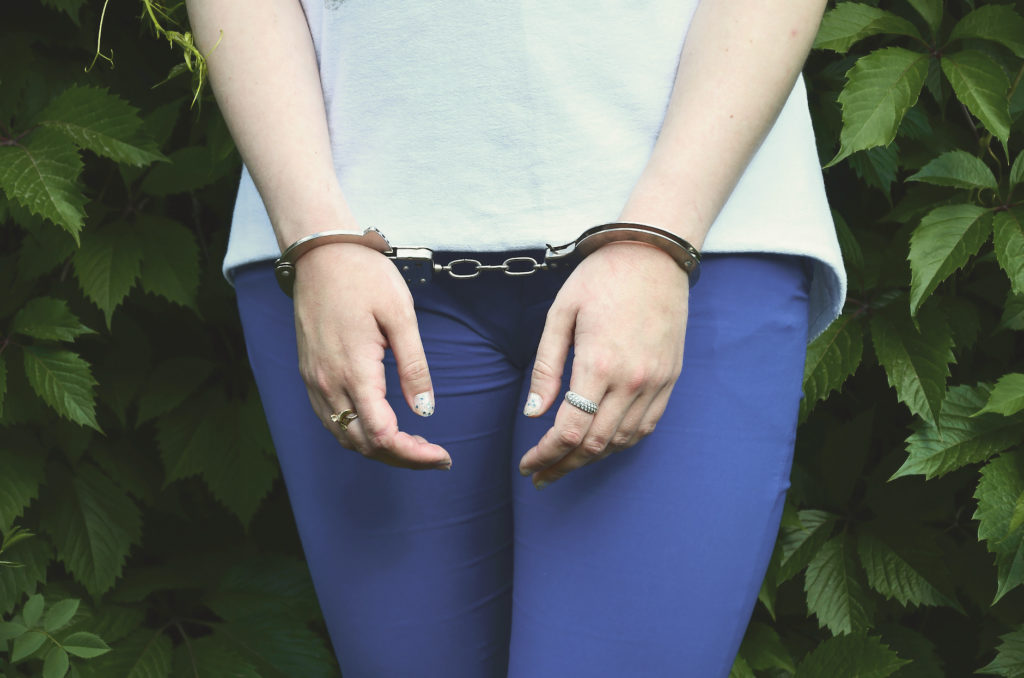 Snapping off blossoms is considered an act of vandalism of federal property and carries steep fines and even a trip to jail. Resist the urge to grab a souvenir and just take photos instead.
8. There's a Cherry Blossom ice cream.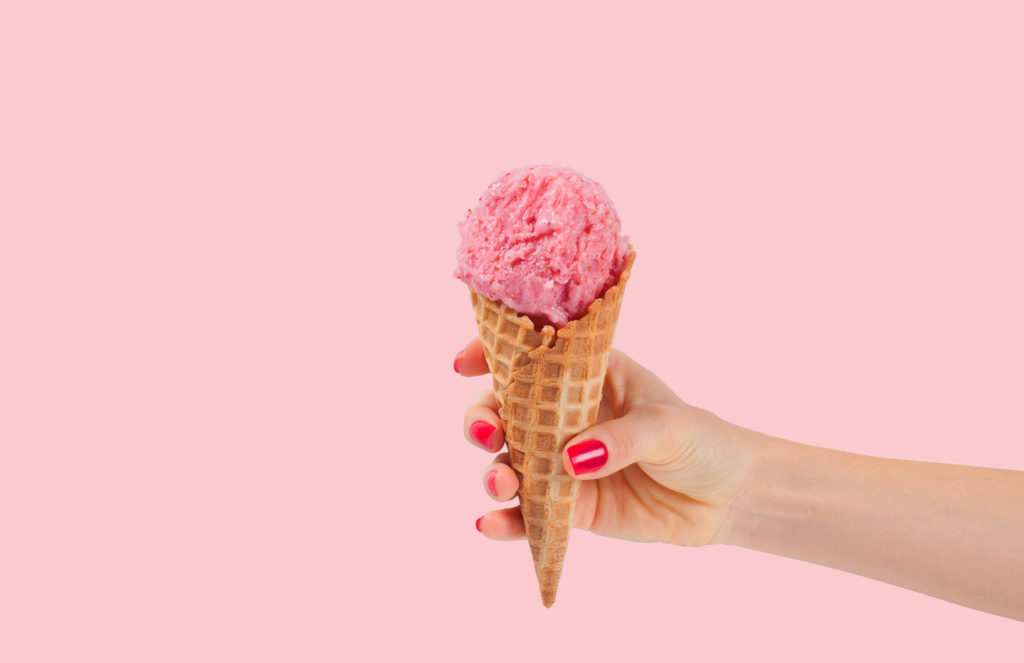 Baskin Robbins Japan is re-releasing a cherry blossom flavor ice cream that is pink and reportedly contains actual cherry blossom leaves (they are edible!)
9. There was a Cherry Tree Rebellion.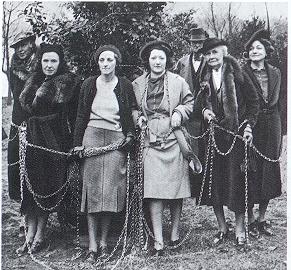 In 1938, a group of 150 women rebelled against the construction of the Jefferson Memorial because it meant the destruction of some Japanese cherry trees. On the day of construction, they chained themselves to a tree at the construction site, in hopes of stopping the work. Read what happened!
10. There's a cherry tree with blossoms made entirely out of LEGO.
In Nagoya, Japan, the 14 foot tree was crafted entirely out of LEGO. More than 800,000 bricks were used and it weighed over 7,000 pounds, setting a Guinness World Record in 2018. Watch it being made in time-lapse.
Wondering what's in store for spring weather in your neck of the woods? Check out our spring forecast here!
Compiled with research from freelance writer Deborah Tukua.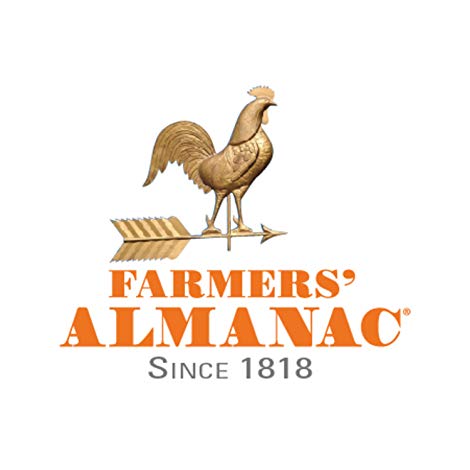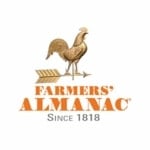 Keep Exploring