Natural Fly Repellents You Can Make In Your Kitchen
Let's face it: flies are gross. And they can ruin your summer cookouts and adventures. Try these homemade fly repellents to get some relief!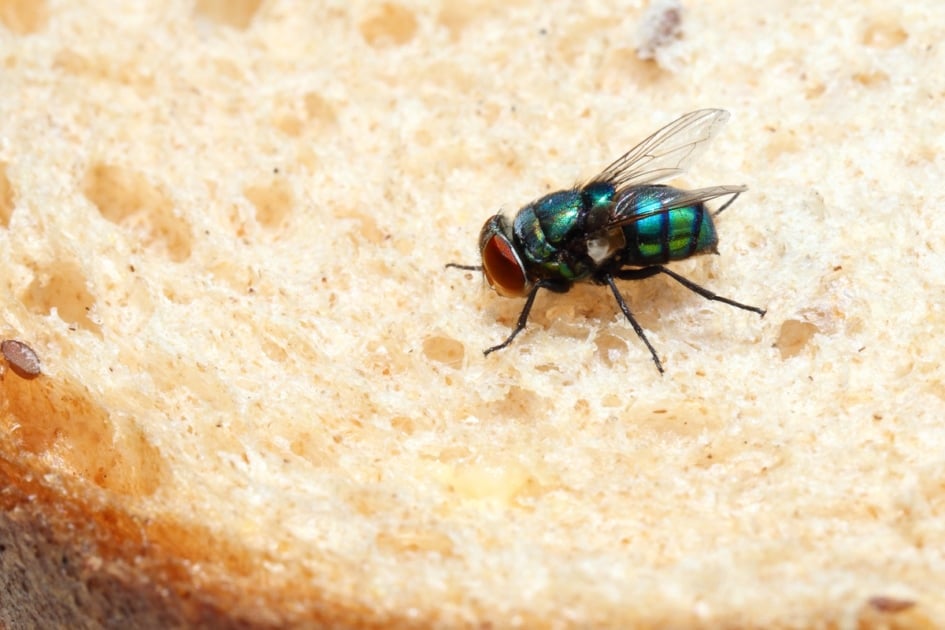 Summer is fly season. Whether you are trying to enjoy a day at the beach, a picnic at the park, or hitting the trails, biting flies can be a real nuisance. And while the best fly repellent is usually "the first frost," most of us can't wait that long. Here are some ideas for getting some relief from those pesky critters now when you need it.
Penny Repellent
Place a penny in a clear, zip top plastic bag filled almost to the top (about three-fourths full) with water, seal it, and hang it from a branch or awning (where sunlight can hit it), and where flies are plentiful. It is said that the light refraction caused by the sun hitting the water and the penny causes confusion for a fly's complex eyes and they will steer clear of the area where the bag is hung.
Green Apple Soap Fly Trap
Instructions: Place 3 tablespoons of green apple-scented liquid soap into an open container or jar with a few inches of water (add the soap after you've added the water so it doesn't bubble up). Set the solution out on a table or other surface. Flies can't resist the scent and when they fly into the trap, they will drown.
Things Flies Hate
We all know what attracts flies (our picnic lunch, for example), but it's good to know the things flies don't like, too. Some herbs and flowers are effective at repelling flies by just being nearby—on countertops or growing in your garden—and can help prevent them from using your home as a breeding ground.
Basil, bay leaf, cedar, cinnamon, citrus, citronella, cloves, cucumber slices or peels, lavender, marigolds, mint, peppermint, pine, rosemary, and vanilla oils and air fresheners are a few popular choices for fly repellents.
Fly Repellent For Horses
Anyone who cares for horses knows all too well that summertime flies can be especially abysmal in the barn area or out on trail rides, for horse and handler. Horses do not like flies buzzing around their ears and they don't have hands to shoo them away. While there is protective clothing that horses can wear, adding an effective repellent is also a good idea. You can make the following solutions on your own using regular household items. Note: It is recommended you first test a small amount on the animal before spraying his entire body. Don't spray into eyes or directly in ears (spray into your hand first and rub around the ears). And be sure to bathe away any remaining solution after your ride or exercise.
-In a spray bottle, combine equal parts liquid fabric softener, water, and apple cider vinegar. Spray on animal before heading out on the trail.
-In a spray bottle, combine equal parts apple cider vinegar, Avon's Skin-So-Soft™ and water. You can also add a couple of drops of citronella essential oil to this mixture.
-Tuck unused dryer sheets under the halter.
Some Tips to Keep In Mind

In the home, always keep areas clean and sanitary as the best defense against flies. Be sure to quickly dispose of pet waste, garbage in cans, and food on countertops. If you have a fruit bowl on your kitchen counter, be sure to cover it, as flies are especially attracted to apples and mangoes. Wipe down counter tops with a disinfecting solution after food preparation.
Which natural fly repellents work for you?