7 Crazy Food Superstitions To Digest
What does it mean if you get a double yolk? Why can't you bring bananas on a fishing boat? Some of these food superstitions are sure to amuse. Do you believe any of them?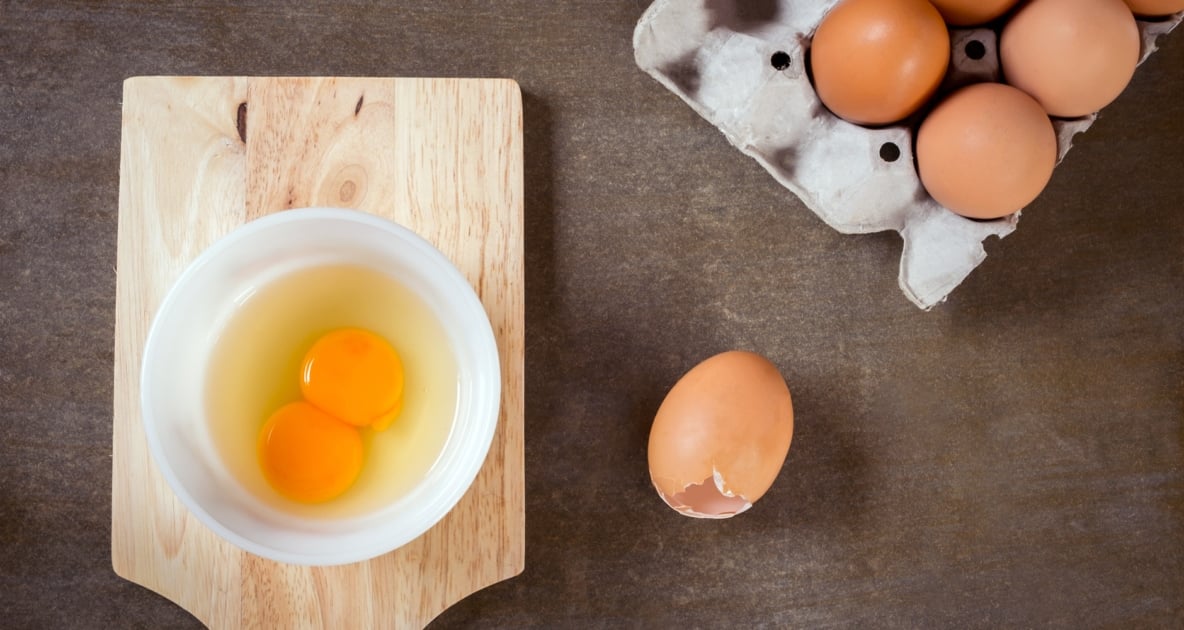 The other day, I cracked an egg and saw a double yolk, the first time that's ever happened to me. I was sure it had to mean something. It sure does. Eggs are a symbol of fertility, and apparently, getting a double yolk means someone I know will be having twins or getting married! It made me wonder, what other food superstitions are out there? I uncovered quite a few. How many of these do you believe?
Food Superstitions
1.Garlic. One of the most long-held food superstitions is that garlic wards off vampires and evil. This originated because of garlic's medicinal and healing properties. It was used during the Plague in Europe, also known as the Black Death, and actually protected some people from catching the deadly disease. In Romania, if a corpse was thought to be in danger of becoming a vampire, people stuffed cloves of garlic into the orifices of the corpse, especially the mouth. This was done in order to prevent evil spirits from entering the dead body. Yikes!
2. Salt. We've all heard that if you spill salt, you should toss some over your left shoulder with your right hand. Ever wonder why? Superstition says that the Devil is always over your left shoulder, and the Angel is over your right (can you picture the cartoon of each whispering in your ear about that piece of chocolate cake?), so if you toss the salt, it will blind the Devil and he can't take your soul.
3. Bread. Superstition says that if you cut open a loaf of bread and see a large hole in the middle, someone in your life will die. The hole represents a coffin. We all know this is just an air bubble, but it sure makes for an unsettling sandwich.
4. Rice. We used to throw rice at the happy couple after wedding ceremonies (it's birdseed or rose petals now). Ever wonder why? Tossing rice at a newly married couple is said to bring them wealth and happiness.
5. Hot Peppers. Did you know you're not supposed to hand a friend a hot pepper? Doing so can put a strain on the friendship. You should put it on the table and let him or her pick it up. So use caution the next time you're out having nachos when you say, "pass the jalepeños!"
6. Black-Eyed Peas. In the South, they eat Hoppin' John, a dish made with black-eyed peas, for good luck and prosperity in the new year. The practice of eating black-eyed peas for luck dates back to the Civil War. It is said that the fields of black-eyed peas were ignored as Commander William Tecumseh Sherman's troops destroyed or stole other crops, thereby providing a nutritional food source for surviving Confederates.
7. Bananas. Did you know it's bad luck to cut a banana with a knife? You should break it into pieces. And fisherman folklore says never bring a banana on board a ship because boats carrying bananas don't do well at catching fish. This food superstition dates back to the early 18th century when wooden boats in the Caribbean had to deliver bananas before they spoiled, and the fisherman on board couldn't catch fish on such fast-moving vessels. Another theory is that the bananas gave off gasses that could kill those below deck.
So these are just a few. What food superstitions do you know? Share them with us in the comments below.