Hoppin' John: A New Year's Tradition For Good Luck
Black-eyed peas and rice with bacon is a staple in the south on New Year's. Learn the origins of this traditional dish and why it's good luck to eat!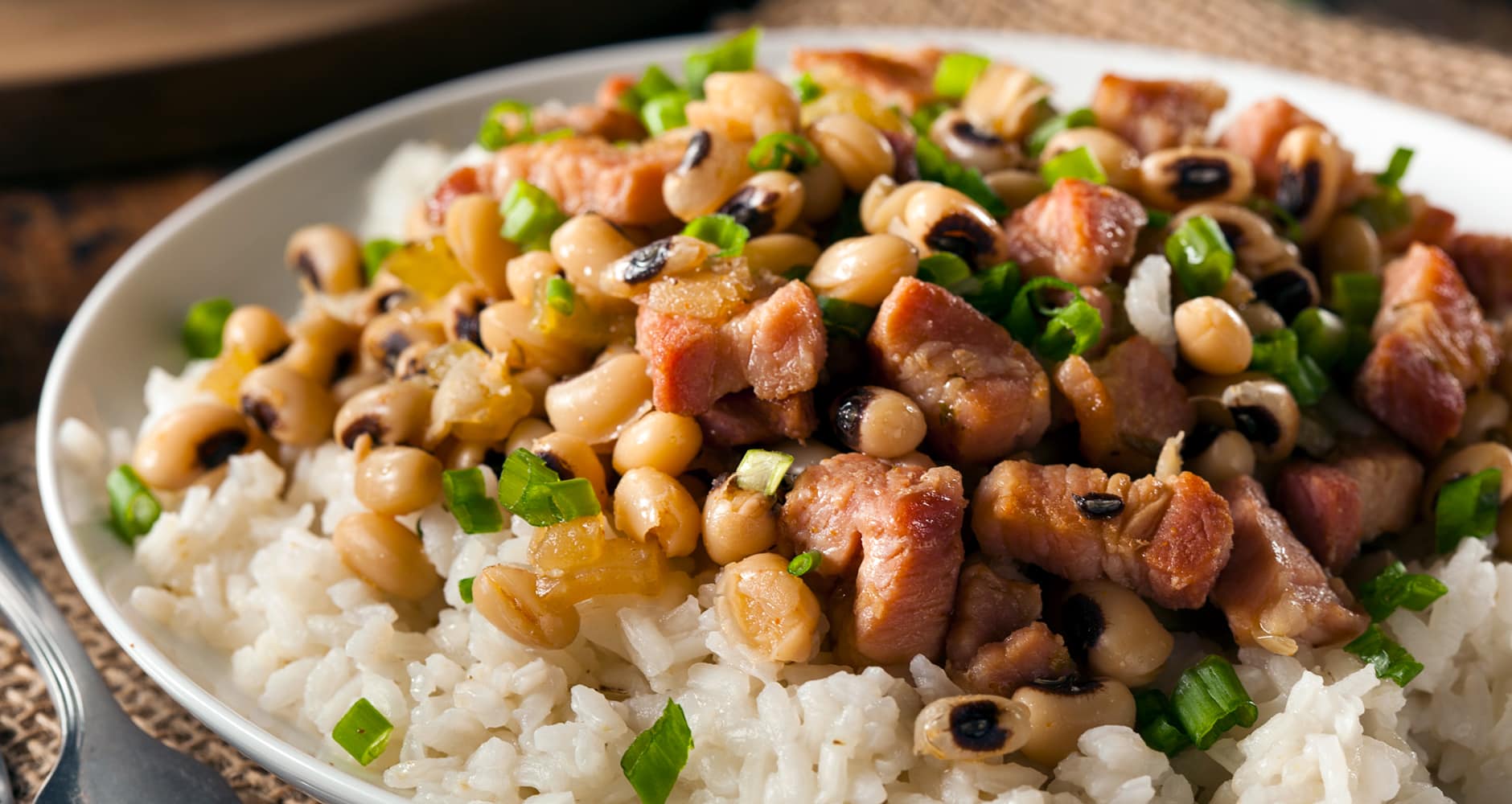 Turkey at Thanksgiving. Ham at Christmastime. And at New Year's … black-eyed peas??
As random as it may sound to ring in the New Year with legumes, it's a tradition that's been celebrated in the Southern United States for generations. According to the tradition, eating black-eyed peas, also known as "cowpeas," on New Year's Day will grant luck and prosperity throughout the year ahead.
Read about foods for good luck here.
How Did The Tradition Start?
The exact origins of this custom are unknown. As one story goes, black-eyed peas became a symbol of luck during the Civil War, when Confederate soldiers had the "good fortune" of surviving the 1864 winter thanks to the fields of black-eyed peas—one of the few foods General Sherman's Union Troops didn't plunder. However, most food historians believe the tradition is African in origin. That's because black-eyed peas are thought to have been introduced to America by enslaved Africans who worked the rice plantations. They were also a staple food for these slaves, who were based in the South.
Foods For Good Luck
According to southern lore, a menu of black-eyed peas, greens, pork, and corn bread should be the first meal eaten on January 1 (some people cook their black-eyed peas over rice—a dish known as "Hoppin' John," recipe below), with each dish offering a different kind of good fortune:
The black-eyed peas symbolize "coins," and point to monetary gain.
Greens (collards, mustard or turnip greens, cabbage, etc.) symbolize the green of "dollar bills," and will ensure you have a financially prosperous new year.
Whether you use them to flavor the Hoppin' John or the greens, pork is meant to bring "forward motion" or "advancement" in the year ahead.
Corn bread, with its yellow hue, represents "gold."
And if tomatoes are added to the meal (these are sometimes stewed with the Hoppin' John), they're said to represent "good health."
You should you think about how you eat them, too:
The more you eat, the more luck and money you will have.
Some folks add a clean dime to the pot of peas just before serving. Whoever gets the dime on their plate will receive more luck than everyone else at the table.
When finished eating, if 3 black-eyed peas are left on your plate, your New Year will be filled with luck, good fortune, and romance.
If you eat Skippin' Jenny (that's leftover Hoppin' John) on January 2, your chances for good luck will increase as a reward for being frugal.
Ready for a happy New Year, indeed? Try your luck with this recipe for Hoppin' John.
Hoppin' John
Ingredients
1

cup

dry black-eyed peas

4

thick

slices bacon, cut into small pieces

1

cup

chopped onion

1/2

cup

chopped green pepper

1

teaspoon

salt

1

bay leaf

1

dash each of cayenne & black pepper

3

cups

cooked rice
Instructions
Wash peas, then cover with 5 cups water.

Boil 2 minutes. Remove from heat and soak overnight.

The next day, rinse the beans and drain thoroughly.

Cook the bacon in a heavy pan until browned. Add onion and green pepper. Sauté until onion is tender.

Add beans, 2 cups water, and seasonings. Cover and simmer 40 to 50 minutes or until peas are tender.

Remove bay leaf; stir in rice.

Continue simmering for about 10 minutes until all liquid has been absorbed.

Serve with ham, cornbread and collard greens.
Who Was Hoppin' John?
Food historians are divided on where the name came from. Some say the name comes from an old, hobbled man named Hoppin' John who sold peas and rice on the streets of Charleston. Others say slave children "hopped around the table "in eager anticipation of the dish.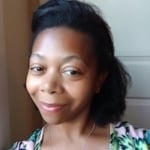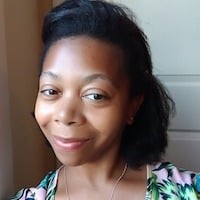 Tiffany Means is a freelance writer and a degreed meteorologist. She specializes in weather forecasting and enjoys making the subject of weather (and the science behind it) more relatable. She currently resides in the Blue Ridge Mountains of North Carolina.
Keep Exploring