Got Ice? Go Fish!
If you love the outdoors and don't appreciate being cooped up inside all winter long, ice fishing may be right for you. Learn more!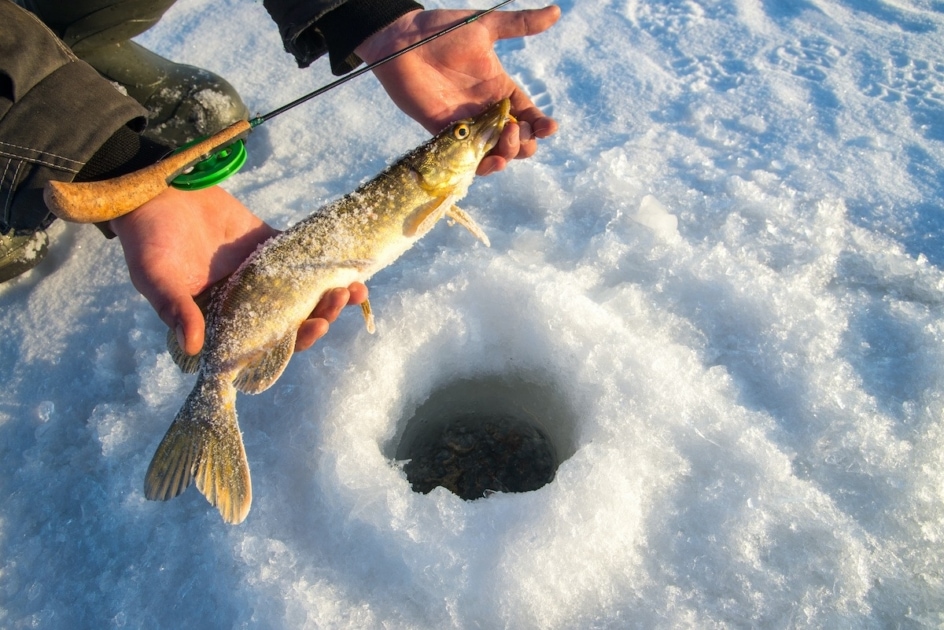 If you love the outdoors and don't appreciate being cooped up inside all winter long, ice fishing may be right for you. Ice fishing is an outdoor activity that some consider a serious sport. For others, it's a chance to gather family and friends together for camaraderie and fellowship.
No matter your reason for trying it, ice fishing is simple, fun, and relatively inexpensive to do.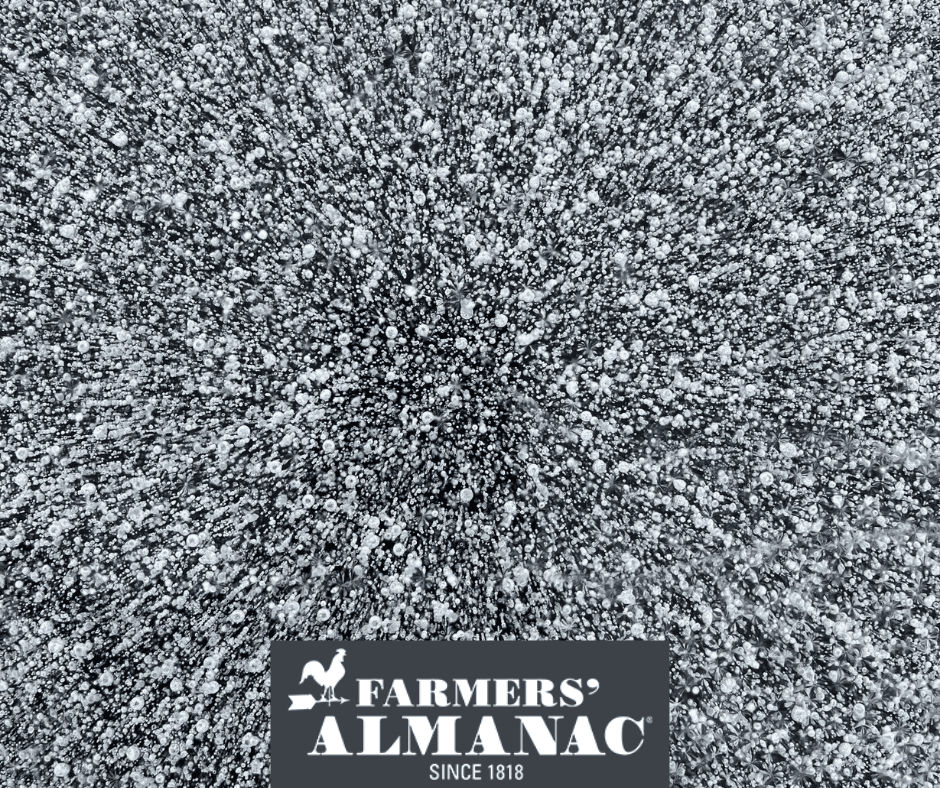 Ice Fishing: Safety First
There are a number of safety tips you should consider before venturing out on the ice. The first is to check how thick the ice is. A good rule of thumb is to avoid going out on the hard water until it reaches a thickness of at least four inches. And never go out if the water isn't frozen at the shoreline. If you aren't sure, check with your local officials who are usually tuned in to what's going on with the bodies of water where you fish.
Be sure to check the Farmers' Almanac Fishing Calendar before you cast your line!
Another tip, never ice fish alone, especially if you are just getting started. If you get into a dangerous situation, like falling through the ice, it's good to have someone there to help.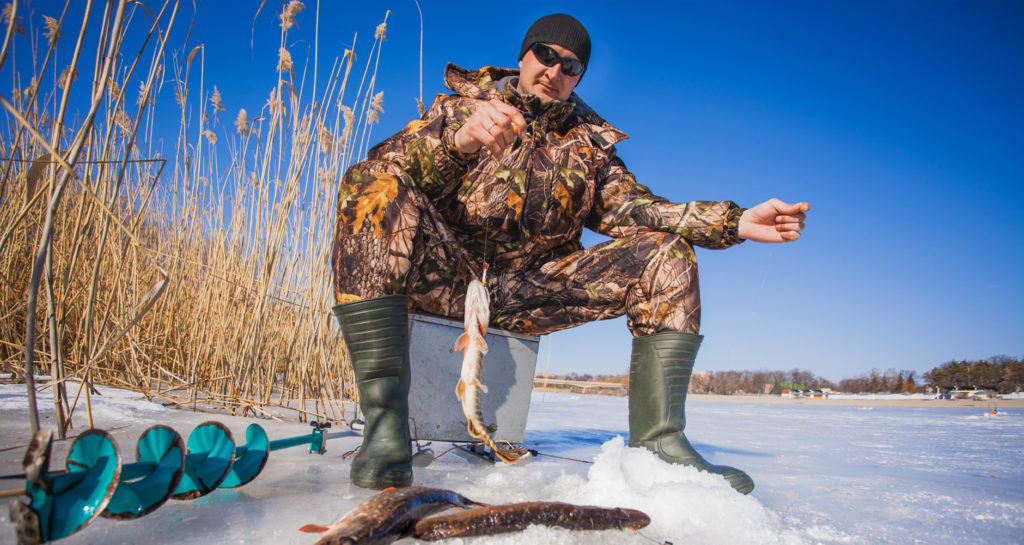 Dress For The Occasion
Participating in a winter activity can be fun, but if you aren't dressed appropriately, you will most likely not enjoy yourself. Always keep plenty of extra clothes with you, and always dress in layers. Weather can change out there in an instant, and often does, going from bright and calm, with the sun beaming down on your neck, to cloudy and windy in a matter of seconds.
Have The Right Gear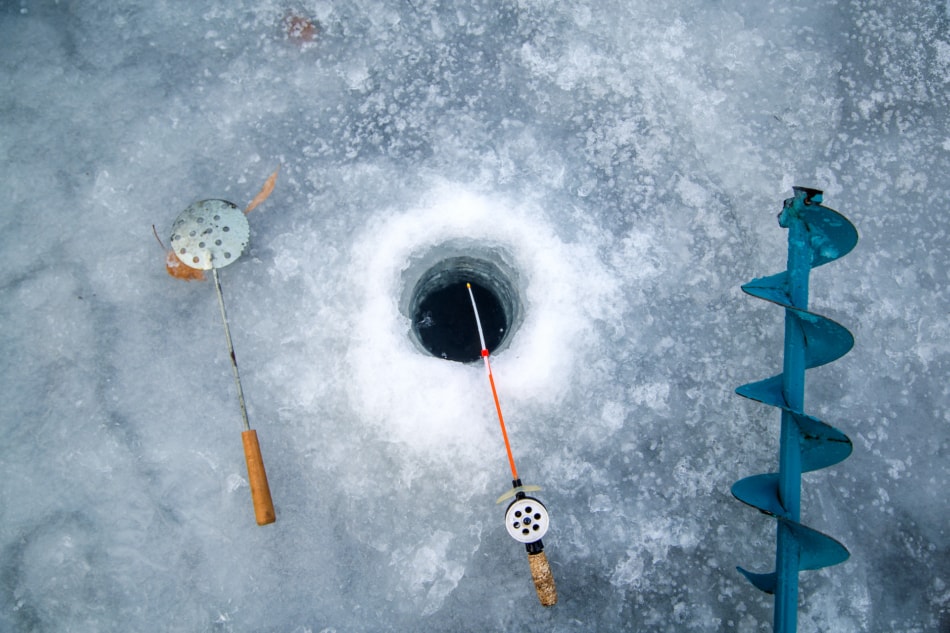 The gear you will need to get started is relatively inexpensive and can be found at any sporting goods store, or online. Keep it simple to start. You can add the bells and whistles later if you see yourself really getting into the sport.
Ice Auger. This is the tool you use to drill through the ice. It is a four-foot version of an old fashioned hand drill. You place the end on the ice and crank the handle until you break through the ice. It only takes a matter of seconds per hole. It's smart to have a professional drill your ice holes for you.
Jigging rod. A jigging rod is essentially a fishing rod and reel, only a lot shorter than a regular one. Just bait your hook, lower it into the water and … jig.
Tip-ups are comprised of three pieces of wood, a reel, and a flat metal strip with a flag on the end. They are all connected by a set of wingnuts. You loosen the wingnuts, adjust the wood so two pieces are horizontal. The piece with the reel on it is vertical. Tighten the wing nuts, raise the flag and rest it on the reel. Now you bait your hook and place it over the hole with the reel in the water. If your flag rises high, set your hook and pull up your fish. If there is no "catch" on the end of the line, reset it and try again. Sometimes the flags will rise due to wind or your live bait fluttering around.
There is an endless supply of other gear and gadgets for ice fishing, but you should concentrate on the basics to make sure this is an activity you want to pursue. If you find yourself on the ice with another fisherman, ask plenty of questions. Many old-timers would love to answer your questions and help you get started.
There aren't many things better to an outdoorsman than catching and cooking up fish that you have caught yourself. It's an inexpensive, delicious, and wholesome meal that you can provide for those you care about. And who doesn't need another reason to get outside and have fun with family and friends, especially in the winter months?
Happy fishing!

Shawn is a lifelong New Englander. He lives in Canton, Conn., with his wife Tami, mother, sister, and her three children. He and his wife have two grown children and two grandchildren. Shawn is an avid hunter, fisherman, and gardener. He is also a writer, a nuisance wildlife professional, small scale farmer, and scout leader. You can email him at info@weeksoutdoors.com.
Keep Exploring