How To Grow Luffa To Make Your Own Sponge
Did you know you can grow your own no-waste loofah sponge? It's easier than you think!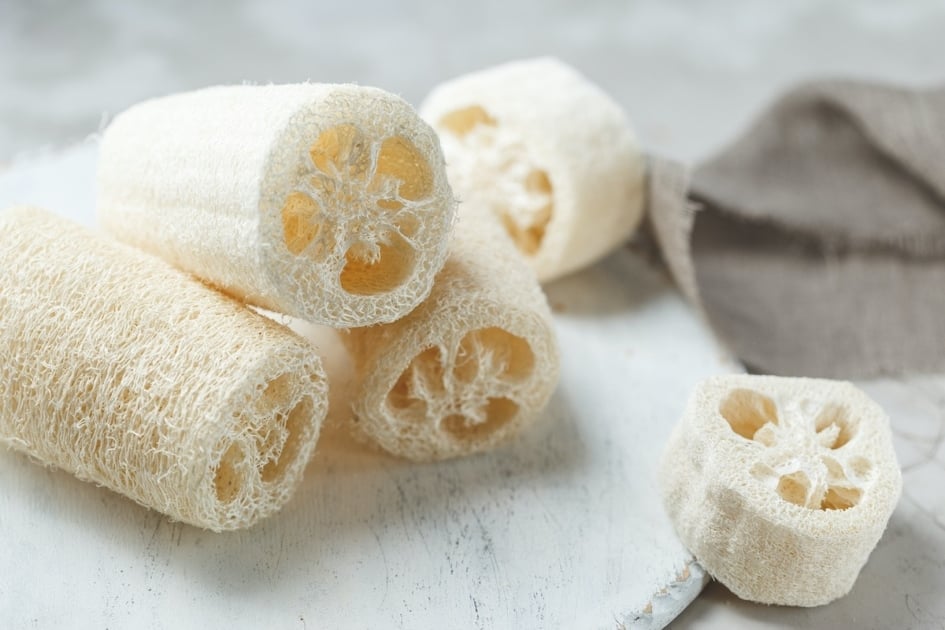 Did you know you can grow your own sponge? Growing luffa plants is an enjoyable and educational gardening and crafting project. Luffas are the source of loofah (or loofa) sponges used for bathing and cleaning. They're made by drying the fibrous interior of the fruit of the luffa plant.
Luffa to Loofah – It's a Gourd First
Luffas are part of the gourd family Cucurbitaceae that also includes gherkins, pumpkins, and watermelons. The most common species is luffa aegyptiaca, which is also known as dish cloth gourd, Egyptian luffa, smooth luffa, and vegetable sponge. This luffa has yellow flowers, vines that can grow up to 25 feet, and gourds that look like zucchini.
Don't forget to check our Gardening by the Moon planner before you start digging!
Growing Luffa From Seeds
Luffa seeds are readily available from many garden suppliers. Select your seeds carefully to ensure you get the right seeds and proper instructions for your hardiness zone (luffas need 140+ days of warm, frost-free days in order ripen). In general, the seeds can be sown directly into the warm ground in USDA zones 6 and higher. In zone 5 and lower, seeds must be started indoors to ensure sufficient growing time.
Luffas need plenty of sun, lots of water, and well-drained soil, so plant them accordingly. Use a fence or sturdy trellis to support the vines, so the gourds won't rot on the ground or grow crookedly–especially if you want long, straight loofahs.
Harvesting Your "Sponge"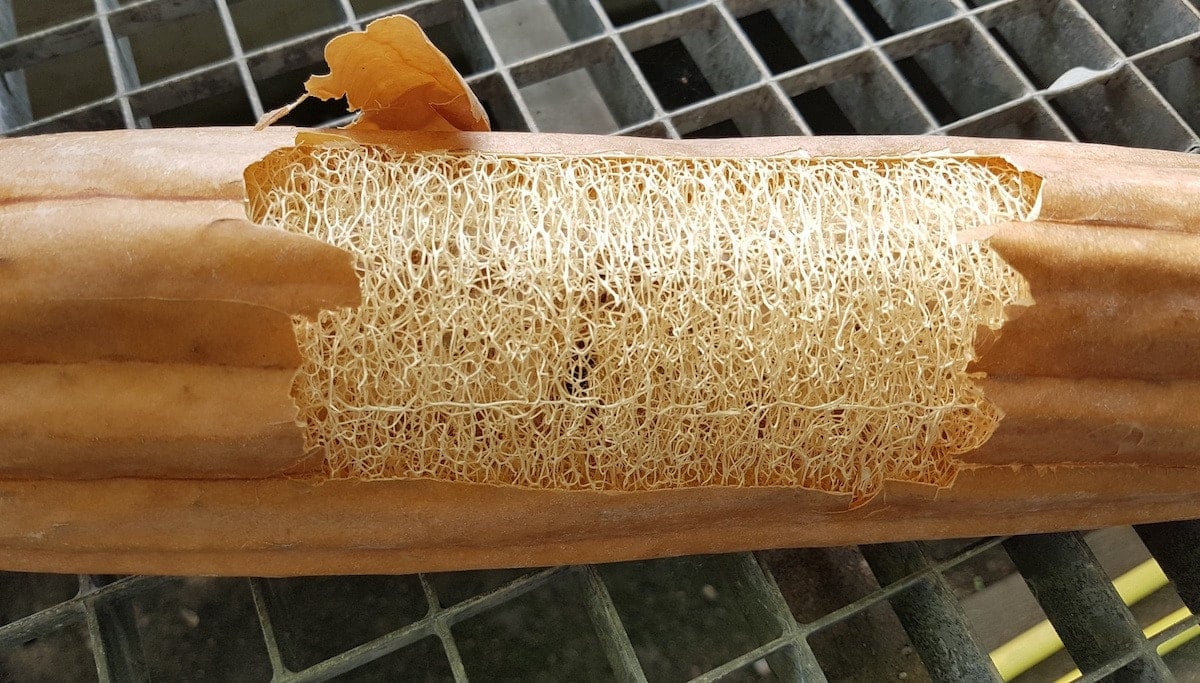 The gourds are ready to be harvested once they're about two feet long. They'll turn yellow-brown, feel lightweight, and their skins will be brittle and pulling away from the fibrous interior.
After harvesting, scrape away the skin. Use the long threads that run the length of the gourd to help "unzip" the skin. What's left is your almost-loofah, which will have lots of seeds and extra plant material that you can get rid of by rinsing in a bucket and changing out the water several times. Resist the temptation to use a sink, because it may clog your drain. You may need to beat your almost-loofah against the side of the bucket to remove any especially stubborn seeds. The kids can soak up the fun by doing the dunking and beating! Just be sure to save the seeds for next year's crop.
As a final step, hang your almost-loofahs on a line to dry in the sun, which will help to bleach them. This is a great opportunity for kids to witness the magic of nature as your almost-loofahs dry and transform into genuine loofahs.
Keep the loofahs whole or slice them lengthwise for use as dish scrubbers. If you're a soap maker, try slicing the loofahs widthwise (like slice and bake cookies) and fill them with soap to make pretty, sudsy exfoliators. Experience even more enjoyment by letting your kids get creative with their ideas for using loofahs. You won't be able to scrub the smiles off their faces!
4 Great Reasons to Grow No-Waste Luffa Sponges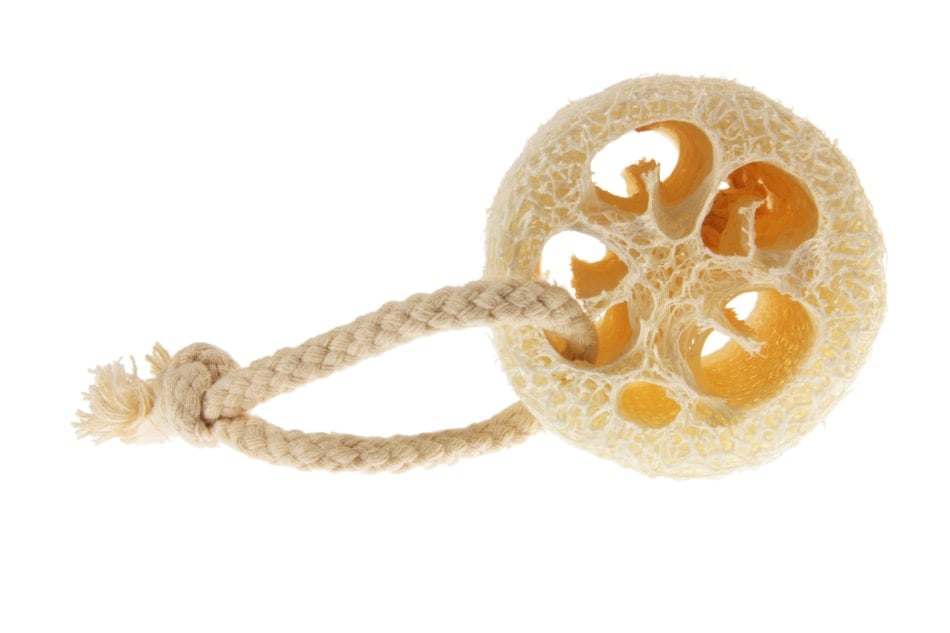 They're biodegradable so when you've used your sponge you can recycle it in the compost.
They make great garden hand-and-nail scrubbers.
They help prolong the life of hand soap when you place a cut slice under the soap in a dish.
They make an interesting textured paint "brush" for craft projects or walls.

Jean Grigsby is a writer, who lives on the banks of the Kennebec River in Chelsea, Maine. She enjoys working out, reading, and running her marketing and public relations business, The Write Approach. Her article, Where Are All The Birds? appears in the 2021 Farmers' Almanac.