Dreaming of A White Thanksgiving? Historic Turkey Day Storms
Many people dream of a white Christmas but sometimes snow comes early. Check out these historic Thanksgiving storms that created havoc on this late November holiday.
While most of us dream of a White Christmas, very few are dreaming of a snowy Thanksgiving. But here are a few storms that definitely made Thanksgiving one for the record books! Check out these memorable Thanksgiving weather events of the past.
The Portland Gale of 1898
One of the most devastating maritime disasters in New England's history took place on the night of November 26, 1898. That evening, around 200 passengers boarded the opulent steamship, the SS Portland, for an overnight journey from Boston, Massachusetts to Portland, Maine to celebrate Thanksgiving.
As the Portland prepared to embark, a powerful storm from the south merged with another storm from the Great Lakes. This convergence created a "hundred-year storm" with hurricane-force winds and a foot of snow. By sunrise, the Portland and an estimated 150 other ships had sunk to the depths of the sea, tragically resulting in over 500 fatalities.
The Great Appalachian Storm of 1950 . . .
The autumn storm in 1950, which began just before Thanksgiving, initially appeared as a seemingly "normal" weather event but took a deadly turn. It brought significant winds and heavy rains east of the Appalachian Mountains and blizzard conditions to the western slopes of the mountain chain. Cleveland, Ohio, and areas of West Virginia experienced more than 2 feet of snow in merely three days. This storm also set record low temperatures in Florida at 24 degrees, Georgia at 3 degrees, and impacted other areas as well.
. . . And The Blizzard Bowl of 1950
During this intense storm, Ohio endured a record-breaking amount of snow. Almost the entire state experienced 10 inches, while some areas received up to 30 inches. Accompanied by 40 mph winds, everyone was forced to stay indoors and wait it out. However, on Saturday, the renowned "Blizzard Bowl" took place in Columbus. Ohio State competed against Michigan before 50,000 resilient fans who braved the 35 mph winds and a chilling temperature of merely 5 degrees Fahrenheit. Michigan triumphed with a 9-3 victory, achieving 27 total yards without scoring a single first down.
Chicago's White Thanksgiving of 1975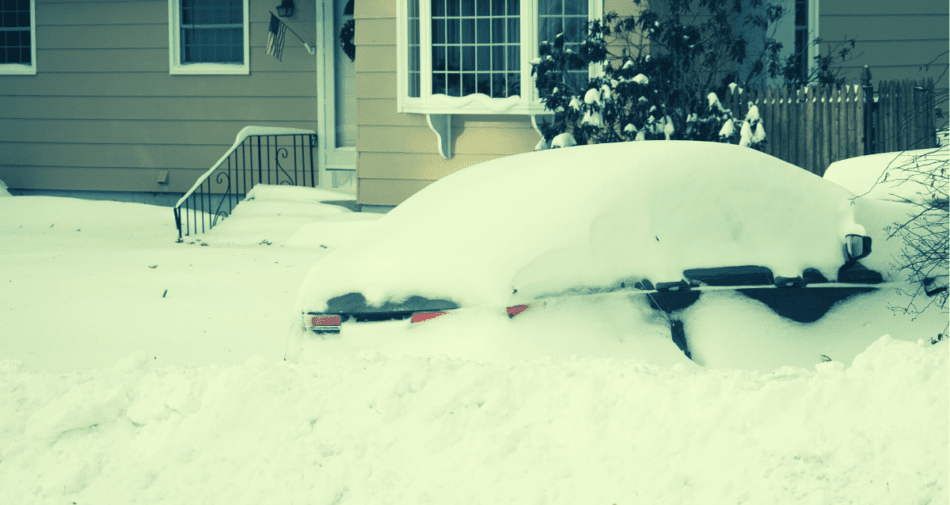 Chicago is known for its extreme weather, particularly its cold, wintry conditions, but the Thanksgiving storm of 1975 stands out in the record books. The snow began falling on the Wednesday before Thanksgiving and, by Thursday morning, accumulated to over 8 inches at Midway Airport. The storm significantly disrupted holiday travel. In 2004, Chicago experienced snowfall just in time for Thanksgiving once again, receiving about 4.3 inches, which caused considerable travel difficulties.
This holiday storm was one of the biggest Thanksgiving storms to ever hit a major city. Twenty inches of snow fell that Thanksgiving holiday which, even though Denver is no stranger to winter weather, caught many people off guard.
New York City's White Thanksgiving 1989
The parade marched on but a few floats couldn't withstand the almost four inches of snow that fell on New York City on Thanksgiving Thursday, 1989 (11/23/89). This storm broke records, as it was the first Thanksgiving Day snowstorm since 1938. Snow also fell from Virginia up into New England that Thanksgiving holiday causing some football games to be canceled and tough holiday travel.
Lake Effect "Snowvember" Storm 2014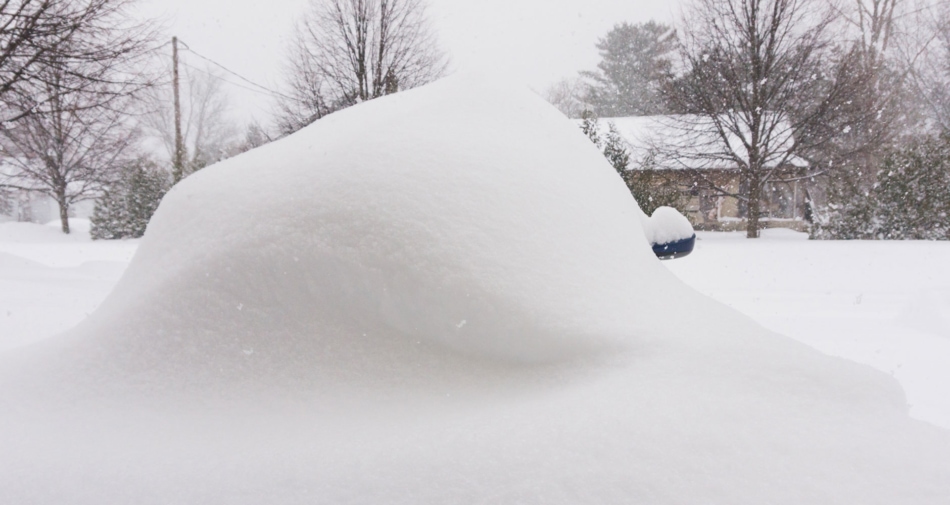 Residents in parts of western New York got clobbered with a ferocious snowstorm the week before Thanksgiving. The magnitude of it was quite a surprise to many who, while most likely used to large amounts of snowfall in that region, probably weren't prepared for the 5 feet that fell on Tuesday, November 18, followed by another 2 feet around the eastern Lake Erie and Lake Ontario regions on Thursday, November 20th. While not quite a Thanksgiving storm, it did disrupt travel for those trying to visit relatives for the holiday.
2019 Bomb Cyclone
On the Tuesday before Thanksgiving in 2019, a west coast storm system brought heavy rains and winds to southern Oregon and northern California. By Wednesday (Thanksgiving eve), this system turned in a full-fledged bomb cyclone. This storm brought hurricane-strength winds to Seattle and never-ending rains to southern California, which flooded roads and caused very dangerous travel.
The mountains got snow and a lot of it from this system which again resulted in some very hazardous travel during the holiday week.
Find out what we're predicting for your Thanksgiving weather here!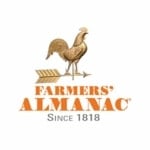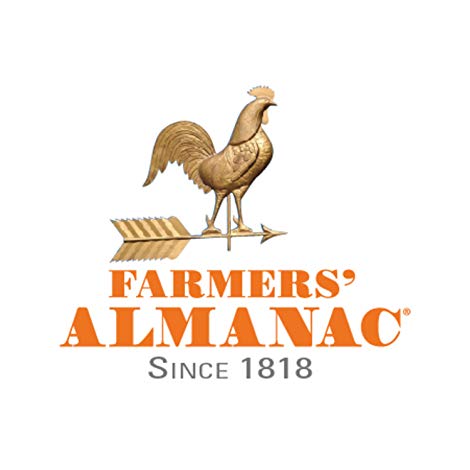 This article was published by the staff at Farmers' Almanac. Do you have a question or an idea for an article? Contact us!