Mosquito-Repelling Plants: Fact or Fiction?
Mosquito plant? Lemongrass? Do these plants and others really repel mosquitoes? If you bought some for your backyard, there's good news and bad news...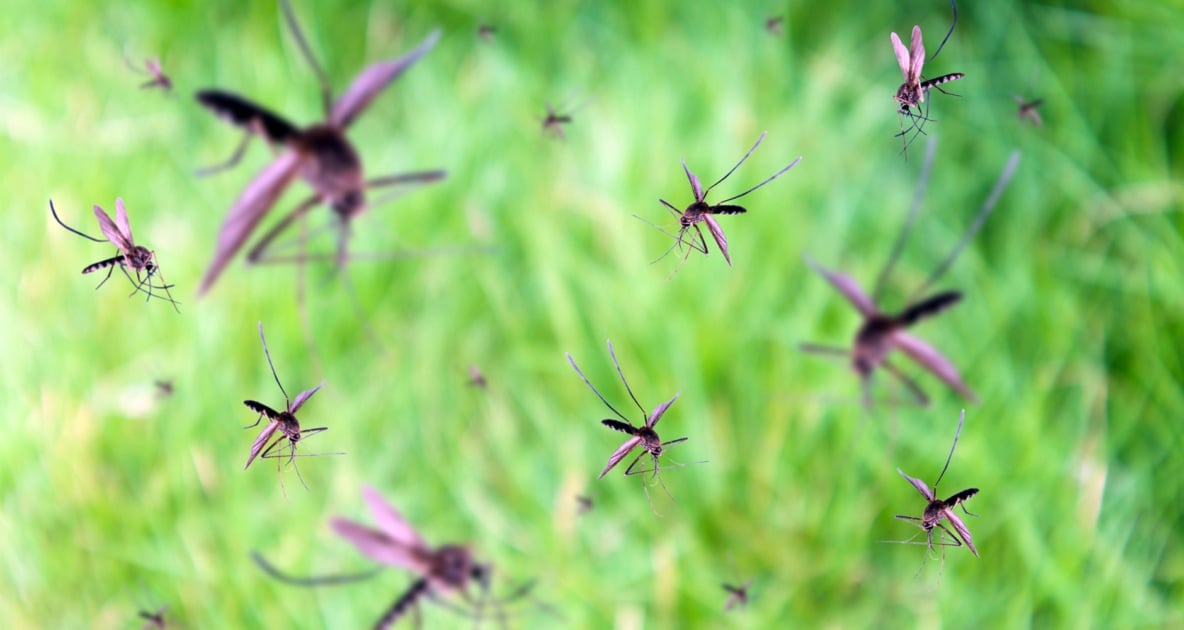 Summer means bloodthirsty mosquitos will soon be ruining our backyard festivities and outdoor adventures. More and more people are turning to natural botanicals to repel pests rather than toxic chemical sprays like DEET. Fragrant, leafy mosquito-repelling botanicals are very popular and people are planting them on their property in an effort to create bug-free back yards. But are the claims true? Do these plants work at repelling mosquitos? There's good news and bad news.
Lemongrass
Lemongrass (Cymbopogon), a tall grassy tropical plant that's considered to be the "real" source of citronella (used in bug-repelling candles and sprays, as well as in cleaning products), won't repel mosquitos sitting in your flower beds or in a pot. Again, the leaves must be crushed to release the mosquito-repelling oils.
Mosquito Plant
Mosquito Plant (citrosa geraniums or Pelargonium citrosum) is an attractive tropical plant with lacy green foliage and beautiful flowers and a member of the geranium family. It is prized for its citrus aroma that comes from the oils in the foliage. But simply placing a Mosquito Plant on your patio won't stop mosquitoes from biting. In fact, according to the American Botanical Council, while these plants have been engineered to produce citronella oil, they only contain trace amounts—not enough for any real lasting pest control. They're certainly beautiful plants to grow in the back yard, but if you're planting them because of the promise of fewer bugs flying around your yard, you might want to reconsider.
Fortunately, it's not all doom and gloom. If you happened to purchase one of these plants in hopes of getting some bug-repelling benefits, studies do show that the oils from the crushed leaves of these plants are somewhat effective at repelling mosquitos, even if at only a fraction of the effectiveness of DEET. But they're not very long-lasting—only for about 30 minutes.
Unsung Heroes
Two other plants that don't get nearly the amount of repellent recognition and actually work better than Mosquito Plant and citronella are as follows:
Lemon Thyme or "Creeping Lemon Thyme" (Thymus X citriodorus), a perennial, seemed to do better than either lemongrass or Mosquito Plant at repelling mosquitos, studies show.
Lemon Balm (Melissa officinalis) contains more citronella—as much as 400 times more—than the Mosquito Plant. And it turns out both lemon thyme and lemon balm are less expensive and easier to grow.
These leaves of both these plants also need to be crushed to release the oils.
DIY Methods
If you want to test the mosquito-repelling properties of any of the plants mentioned above, simply crush the leaves and rub the oils directly onto your bare arms and legs (but test a small area of your skin first to check for sensitivity). Reapply as needed.
Or try this DIY spray repellent: Harvest and crush the plant 's leaves and soak it in three parts vodka per one part of plant material. Bottle it up and let it sit out of direct sunlight for a few weeks before using. Spray on the skin (test a small area first) before heading outdoors.
Are They Safe for Pets?
The ASPCA warns that all members of the geranium family, Pelargonium, are unsafe for pets. They contain the active toxins geraniol and linalool. Contact with the Mosquito Plant can cause skin irritation, so don't rub the leaves of this plant on Rover. Ingestion can cause diarrhea and other unpleasant side effects. Keep the Mosquito Plant and other geraniums away from your pets.
Lemongrass has a catnip-like effect on most cats but should not be ingested by cats or dogs. We recommend you check with your vet.
With contributions from freelance writer, Deborah Tukua