Fight Weeds Naturally by Mulching
Mulching is a great natural way to fight weeds without harsh chemicals. Check out these methods and tips for a weed-free garden!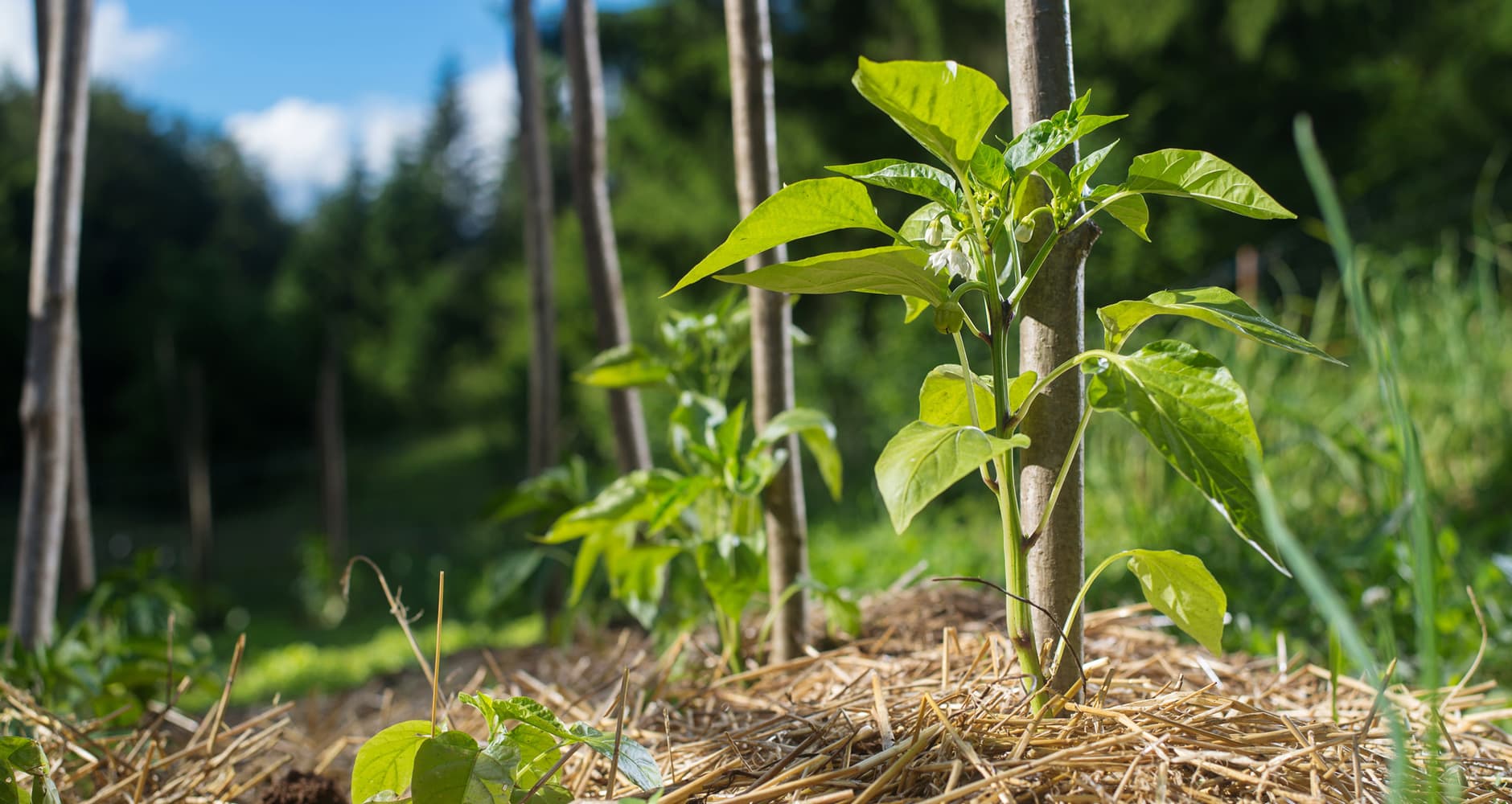 What is a weed, really, but a plant that we don't want around, just that moment? Our perspective on weeds is to hate them, and consequently, our approach is to fight and control them, to cultivate and spray, which often is a reactive and unsuccessful approach. If you can learn to adopt a different perspective on weeds, though, you'll find there are more proactive ways to handle them. And mulching is a great way to keep ahead of weeds without harsh chemicals.
The Basics
One of the first steps any gardener should take to reduce the number of weeds in their garden is to mulch. Mulching is not only a great way to prevent certain plants from growing in your garden, but it can also be a great soil amendment, adding nutrients to your soil over time and keeping your cultivars cool and moist.
There are a variety of materials that can make up your garden mulch. The following are widely used:
Pine needle and leaf mulches
Hay or straw mulches
Wood chips
Black plastic sheets or other synthetic mulches
Newspaper and cardboard
Everyone has an opinion on which mulches work best and which ones they like and why. It is something that each gardener has to discover on his or her own.
Leaves are popular because they are free and easy to get. The best way to use leaves is to shred them first with a mower or leaf shredder. Mulches that are porous enough to permit the penetration of air and water to the soil better promote plant health and increase nutrient density in soil. If you can't shred them, though, they will still work whole. To really suppress the weeds, you will want to lay the leaves down very thick — at least 2"-3". No matter how thick you lay them, some weeds will almost always get through.
Sheet Mulching
A great mulch combination is to first lay cardboard down and then leaves on top. You can add a layer of compost above the cardboard and then put the leaves on top for an extra nutrient kick. This process is called sheet mulching, and it does a much better job than just leaves alone.
When using cardboard, make sure to remove all tape and plastic materials and strive for ink-free cardboard when possible. Over time, as the sheet mulch begins to break down, plants will grow through, but it will continue to provide a great weed block for at least a full season. Try to use just the leaves right around the plant base to make sure they get enough air and water. You will be amazed at how little competition your cultivars have with other plants when you sheet mulch.
Living Mulch
Another great way to mulch is to use a "living mulch" or "green manure." This technique is also called "undersowing." The concept behind this process is to plant one kind of plant around your already-established vegetables to prevent weeds from growing.
Some common green manures used are clover, alfalfa, and vetch. This is because these plants are legumes, which are nitrogen fixers with soil-enhancing qualities. They serve both to protect and enhance your soil.
Around the time your principal crops, such as tomatoes, eggplants, broccoli, and squash, are established, sprinkle the legume seeds around the soil under the established crop and rake them in shallowly with your hand or a small tool. The little seedlings will begin to sprout, forming a lush green carpet underneath your plants. The living mulch is rooted shallowly enough that it won't compete with your vegetables. When your cultivars are done for the season and you have pulled them out you will have an already planted cover crop for the winter.
Once the following spring comes, you will want to turn the green manure over into your soil about a month before you plan to plant to give it enough time to break down. Once your seedlings are planted and established, you can start the process all over again.
Sherie Blumenthal is a Food Access Coordinator with Lots to Gardens, an urban gardening and community nutrition initiative sponsored by St. Mary's Health System in Lewiston, Maine.