5 Snowiest Places in the U.S.
Wondering which locations in the U.S. see the most fluffy white stuff each year? We've got the list of the snowiest places here!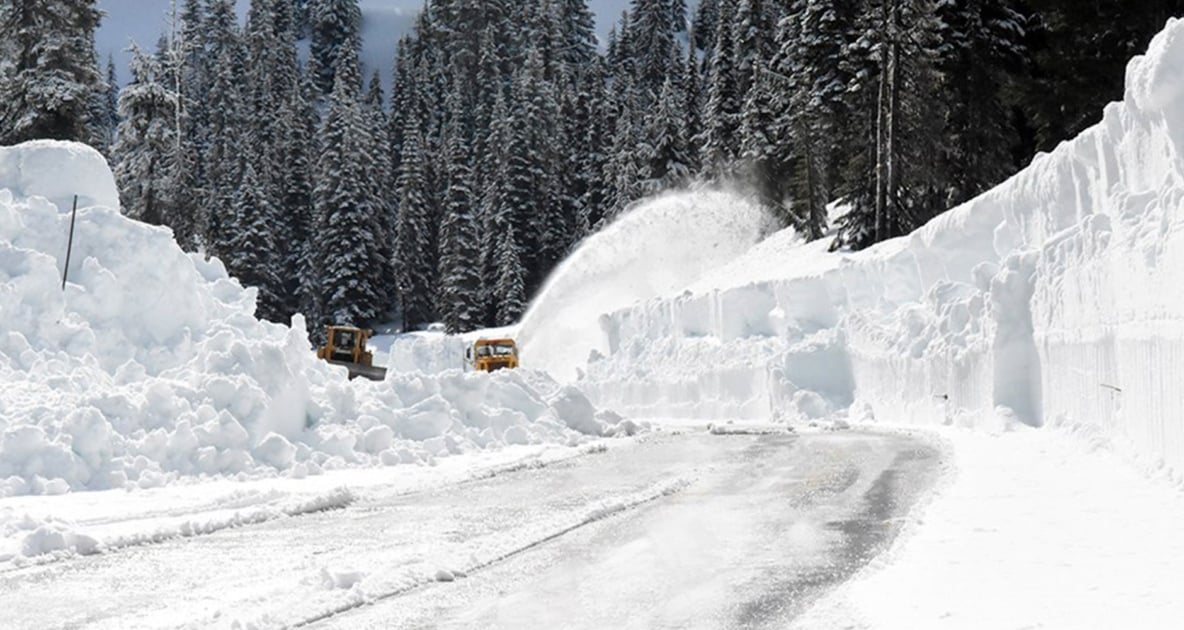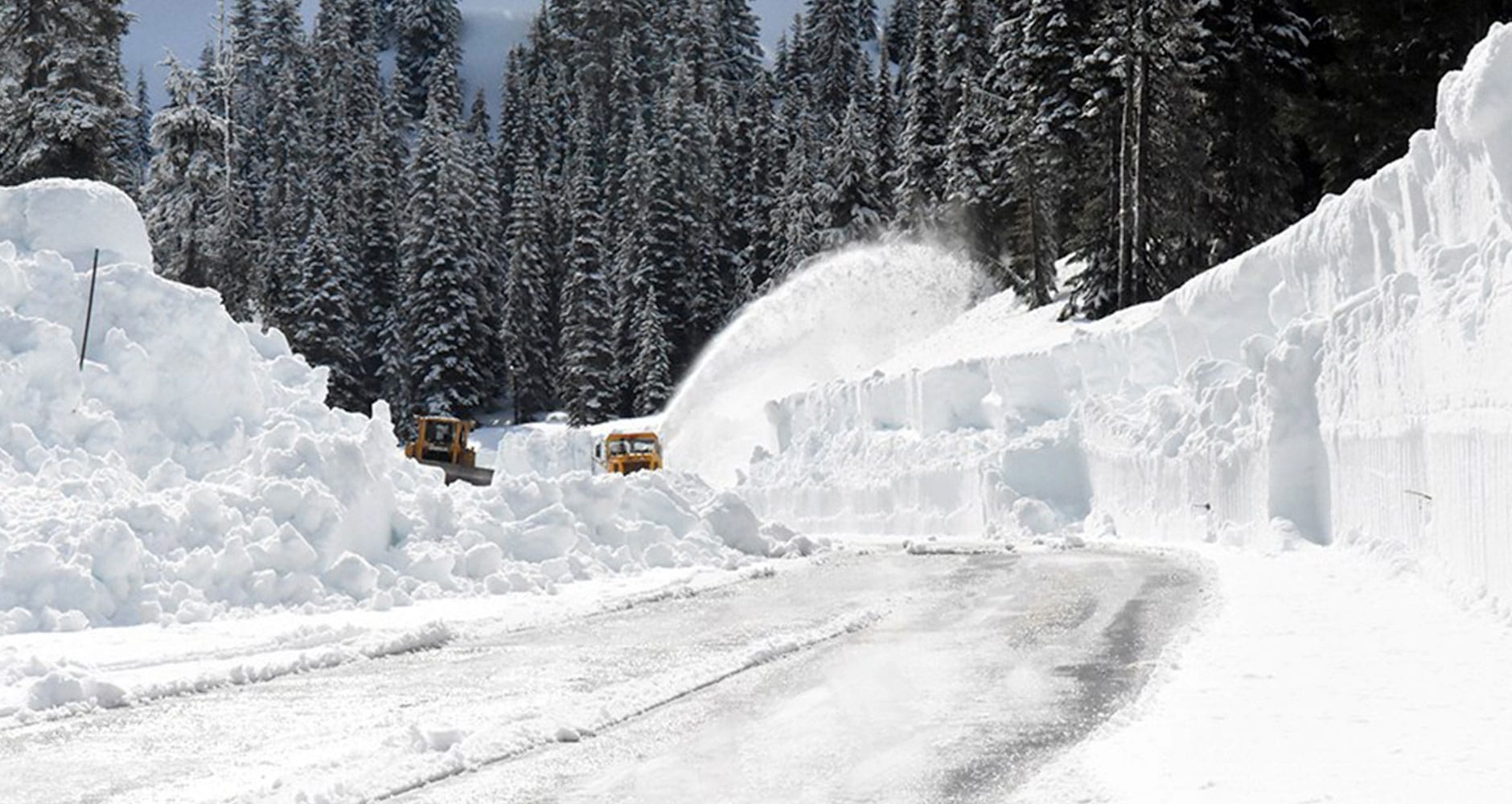 Now that we've released our winter forecast, there's a lot of talk about snow: how much is too much, who gets it the worst, who gets the short end of the snowy stick each winter. We have readers who write to us from Cleveland, Ohio, which sees an average of 68.5 inches of snow per year. And Syracuse, New York, which topped our list as one of the Nation's worst weather cities, also tops the list of snowy cities, with an average of 126.3 inches per year. But no matter how snowy those cities are, there are places around the United States that makes this kind of snowfall look like a dusting. Check out this list:
Snowiest Places in the U.S.
5. Mount Washington, New Hampshire
With an average annual snowfall of approximately 282 inches per season, Mount Washington doesn't get as much snow like some places in Alaska or the Western United States, but it is one of the snowiest spots in the Eastern United States. However, it isn't just the snow that makes this mountain remarkable. Mount Washington is also one of the windiest places in the world.
On April 12, 1934, the world's fastest wind speed of 231 miles per hour was recorded at the Mount Washington Observatory. That record stood until instruments recorded 253 MPH winds on Barrow Island, Australia in 1996. Between the fierce winds and heavy snow, the ravines around Mount Washington can develop some absolutely enormous snowdrifts — sometimes over 80 feet tall!
Be sure to read more on the Mount Washington Observatory.
4. Valdez, Alaska
Valdez, with 326.3 inches of snow per year, is the second snowiest spot in the United States. This city is caught between two weather phenomena — cold air that funnels in from Alaska's snowfields and glaciers and moist air that comes from the Gulf of Alaska. Because of this, Valdez routinely sees massive snowstorms. In 1990, meteorologists recorded more than eight feet of snow on the ground not once but twice. Even though Valdez is one of America's snowiest towns, it isn't the snowiest place in the United States. Drive 30 minutes east of Valdez to Thompson Pass, and you'll find one of the snowiest places on the planet. Thompson Pass gets 551.5 inches of snow per year and in the winter of 1952 to 1953, this region received 974 inches (just over 81 feet) of snow.
3. Alta, Utah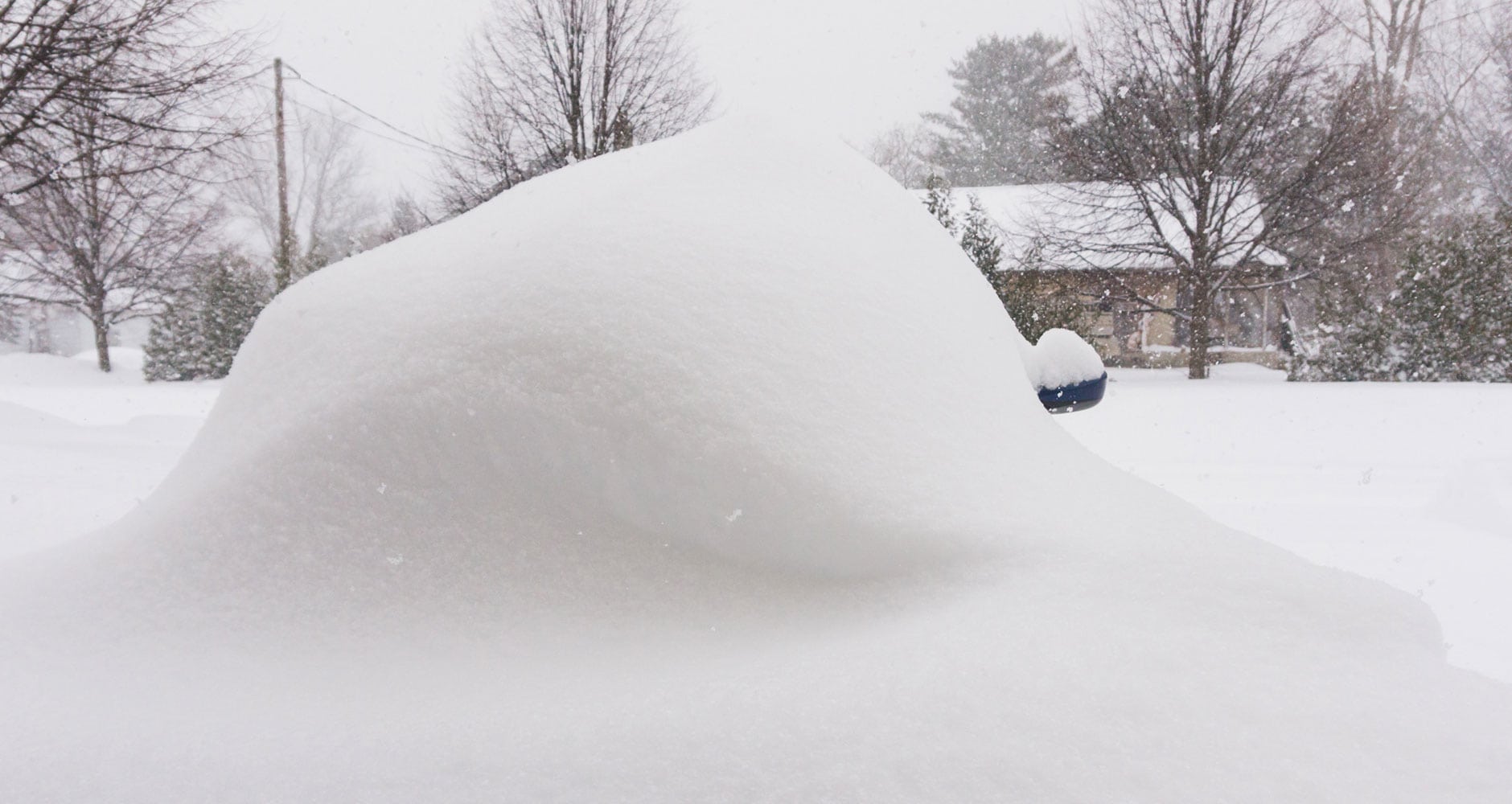 Even though this village has a population of fewer than 400 people, it manages to set quite a few records. At an altitude of 8,950 feet, Alta is not only the snowiest town in the United States but also one of the highest. This village — and the nearby Alta Ski Area — receives 583 inches of snow per year. That snow sticks around, too. Over the winter, the snow accumulation can reach nearly eight feet, and by May, even though things are starting to warm up, there is almost always at least five feet of snow still on the ground. The last of Alta's snow usually melts by the Fourth of July.
2. Mount Baker, Washington
The Cascades in Washington are notorious for the amount of snow that they receive each year, and Mount Baker is no exception. This mountain receives 641 inches of snow per year, which is one of the highest average annual snowfalls recorded anywhere in the world. This mountain also holds the United States record for the most snowfall measured in one winter. During the winter of 1998 to 1999, Mount Baker received an incredible 1,140 inches (95 feet) of snow.
1. Paradise Ranger Station, Mount Rainier, Washington
When it comes to seasonal averages, Mount Rainier has the most snowfall in the United States — 671 inches, or nearly 56 feet, per year. This mountain is also part of the Washington Cascades, and it is second only to Mount Baker for the record of highest annual snowfall in the United States. During the winter of 1971 to 1972, the Paradise Ranger Station recorded 1,122 inches (93.5 feet) of snow. For so many of us, a foot or two of snow is a pretty amazing winter weather spectacle — at least until it's time to shovel the driveway! But for the places listed above, a foot or two of snow is just the tip of the iceberg.
What's your favorite snowy spot?

Amber Kanuckel is a freelance writer from rural Ohio who loves all things outdoors. She specializes in home, garden, environmental, and green living topics.