Successful Review of Winter Weather 2021-2022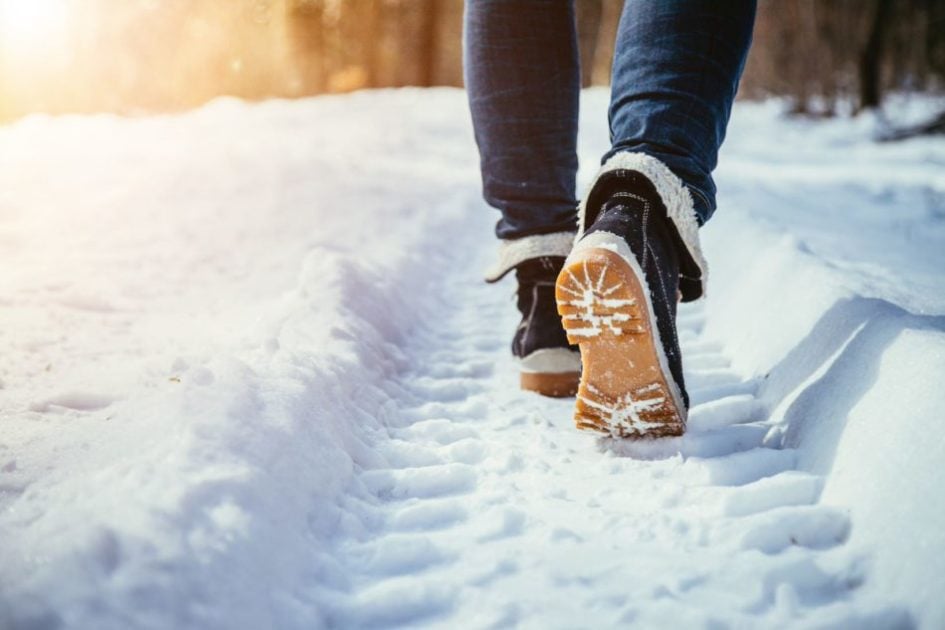 Our Long Range forecasts fared well.
The Farmers' Almanac predicted winter weather 2021-2022 to be a "frosty flip flop winter" and that's what we got!
We also warned our readers of a few big, unusual storms that would come to pass: An early-season nor'easter at the end of October and a late-season blizzard during the final week of April (for parts of Montana, Wyoming, and the Dakotas).
Some may have wondered if we stuck our necks out a little too far by making these predictions. After all, who would call for a blizzard just days before the start of May?
Well . . . we did! (Two years in advance, mind you.)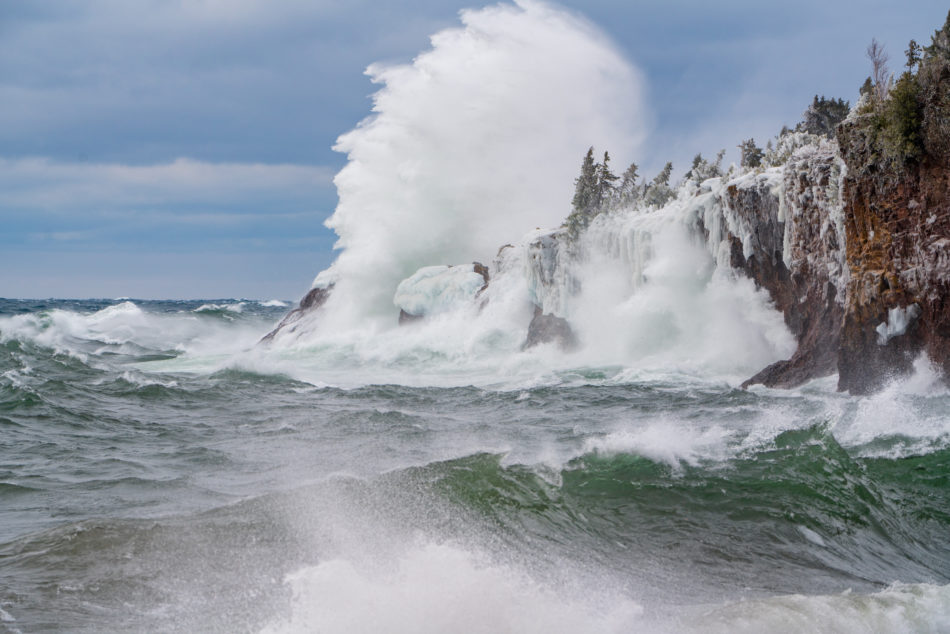 frosty Flip Flop Winter – A closer look
December 2021? More like March
For winter enthusiasts and snow-lovers, December 2021 was one to forget. Snow was almost non-existent nationwide and the temperatures were not "frightful." They were actually downright warm!
Many readers wrote in to the Farmers' Almanac with concern that this warm, dry first month of the winter season would be a sign of things to come. Was December going to be followed by January or "June-uary?" Or would the temperatures flop downward?
January and February 2022
In January and February, the other shoe fell, and thoughts of an early spring flopped. Truth be told, these two months were certainly more wintery than anything we saw in December, and pretty much vindicated our regional forecasts of "Chilled to the Bone," "Numb's the Word," and "Just Shovelin' Along."
Winter Weather 2021-2022 specifics
Almost Warm Enough to Wear Flip-Flops
December 2021 was the warmest in the 127-year-history of weather records, averaging 6.7 degrees more than usual. Only the Far West saw anything close to average temperatures.
Boots Needed Here
Flip flop meant fluctuations in temperatures but also sharp contrasts in weather conditions. For instance, nearly 18 feet of snow fell at the UC Berkeley Central Sierra Snow Lab in California during December, breaking the record for the most snow received in December and the third-snowiest month on record at this location.
Waiting is the Hardest Part
Flip over to Denver and Chicago, where records were set for seeing their latest first snow of the new winter season: December 10 for the "Mile-High City" and December 28 for the "Windy City."
Extreme Weather
December 2021 will also be remembered as one of this nation's worst natural disasters. On the days spanning December 10-11, severe weather produced at least 60 tornadoes across the mid-Mississippi Valley and Southeast. With at least 90 fatalities, it was the deadliest December tornado outbreak on record.
Flipping the Switch
January was truly a wintry month over the central and eastern US. Below-normal temperatures were prevalent from eastern portions of the northern Great Plains, across the Great Lakes, the Tennessee and Ohio River valleys, and the Mid-Atlantic and Northeast US. Above-average precipitation was noted from the Tennessee Valley to the Mid-Atlantic Coast. Near-record snowfall was reported across portions of Colorado and Kansas on January 25, with up to 27 inches of snow reported at Mt. Sunflower, Kansas.
Arctic air plunged deep into Florida in late January. A snowstorm on January 16-17 (which we predicted) brought 6 to 12 inches of snow from the southern Appalachians to Maine. Parts of New York received 18 to 24 inches. On January 20-21, an ice storm adversely affected the coastline of the Carolinas. Finally, a powerful nor'easter dumped 1 to 2 feet of snow across the Mid-Atlantic and Northeast on January 28-30.
In February, below-normal temperatures prevailed over the central and southern Rockies and the Southern Plains, and wetter-than-normal conditions appeared for the Midwest and Ohio Valley, northeast into Pennsylvania, New York, and Massachusetts. A massive winter storm stretched from Texas to Maine during the first week of February, bringing freezing rain, ice, snow, and bitter cold temperatures. Ice and snow fell from the Northern Plains to the Midwest on Feb.22nd and shut down interstate travel across portions of Minnesota and North Dakota. And on February 23-24, sleet, freezing rain, and freezing drizzle impacted a broad region from Arizona to Texas and Missouri.
Meanwhile, over the Pacific Northwest, a powerful storm from the Pacific that occurred on February 27-28 triggered heavy rains, flooding, and avalanche concerns for parts or Oregon and Washington.
Overall, the winter (December-February) average temperature for the contiguous US was 34.8 degrees, 2.5 degrees above average—ranking in the warmest third of 127 years of winter records!
But, in fairness, we should point out that the incredibly warm December was the primary reason for this anomaly. Taking only January and February into account, the winter would have ended up less than .5 degrees above normal.
The winter precipitation total for the contiguous US was 5.76 inches, 1.03 inches below average, and this winter ranked as the 12th-driest winter in the 127-year period of record.
2021-2022 winter Drought
Winter weather 2021-2022 had a very wet December (in some cases an historically wet December) for many areas in the West, a very dry pattern set in at the start of 2022, mainly from southern Oregon southward. Generally speaking, at of the end of March 2022, most places west of the Mississippi were experiencing some level of drought, with portions of Oregon, Nevada, New Mexico, Kansas, Oklahoma, and Texas experiencing "exceptional" drought conditions.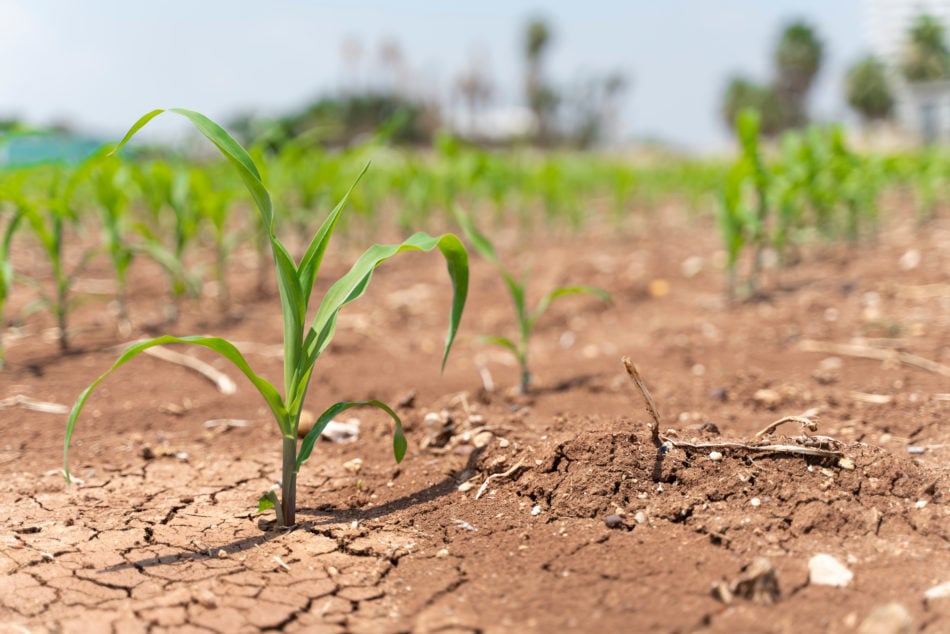 In California, many places experienced record dryness since the start of 2022, which drove some reservoirs to record low levels; water availability became a real concern, as water allocation was likely to be either much-reduced or even non-existent for many farmers in California's Central Valley (according to a report by the US Bureau of Reclamation). December through February is considered to be the rainy season over the Southwest, but as we were moving into spring, Lake Powell, the second-largest reservoir in the US, was nearing its lowest water level since it was filled more than 50 years ago.
More than 61% of the contiguous US was in some classification of drought. This represents the largest portion of the country in a state of drought since 2012, the year when the continental US saw an all-time record of 65% during September. Overall, the flip-flop winter moniker certainly fit, with many ups and downs on the thermometer.
How about Canada?
See Review of Canadian Winter 2021-2022
Had enough of flip flop winter weather 2021-2022?
See what we're predicting for winter 2022-2023!

Caleb Weatherbee is the official forecaster for the Farmers' Almanac. His name is actually a pseudonym that has been passed down through generations of Almanac prognosticators and has been used to conceal the true identity of the men and women behind our predictions.