The Buzz on Bees, Wasps, and Yellowjackets
Late summer and early fall are when these stinging insects become even more of a nuisance than in the dead of summer. These tips can help you stay safe.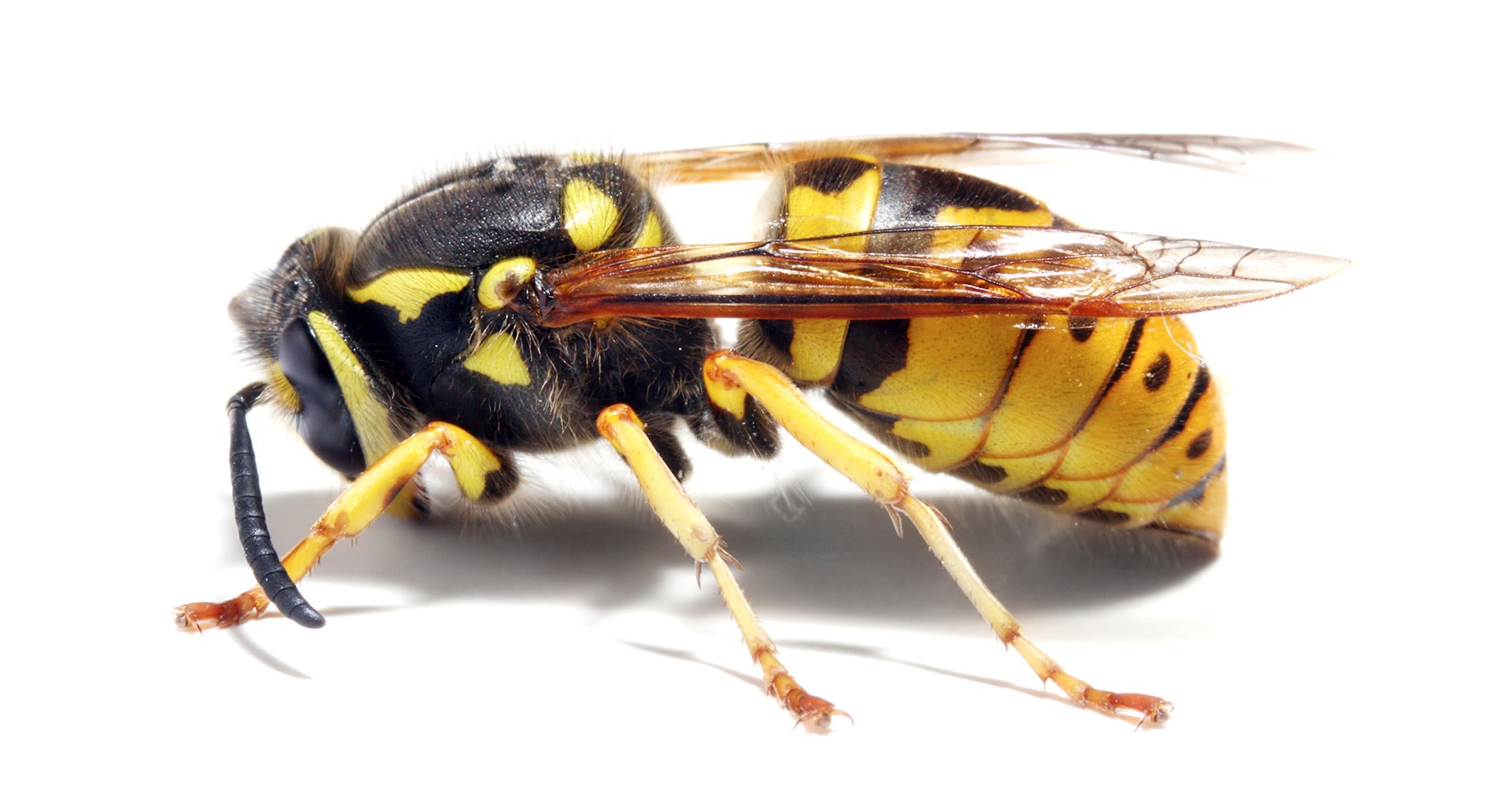 During the late summer and early fall, bees and wasps can become even more of a nuisance than in the dead of summer. The air is getting colder, which means these stinging insects are looking for their last meals before the cold of winter sets in. Honeybees are foraging for nectar from the last flowers of the season before confining themselves to their hive for the long winter ahead, while wasps — including yellow jackets and hornets — are out scavenging for anything they can get.
Bees, Wasps, Yellowjackets – Which is which?
Honeybees: While it is common to refer to all stinging insects as "bees," it's important to note the distinction. Honeybees are gold to orange in color and have stout fuzzy bodies. Though they will sting if threatened, they are rarely aggressive.
Wasps: Wasps are smoother and narrower than bees, and much more prone to sting without warning. While wasps come in a range of colors, many of the most common species are black and yellow, which leads to much of the confusion between wasps and bees. Paper wasps have thin bodies and orange antennae.
Yellowjackets: Among the most likely pests to disrupt late summer picnics is the yellowjacket, an aggressive wasp that is attracted to a wide range of foods, including sweets and rich sources of protein, such as hamburgers and hot dogs. They have wider bodies and black antennae. See images below.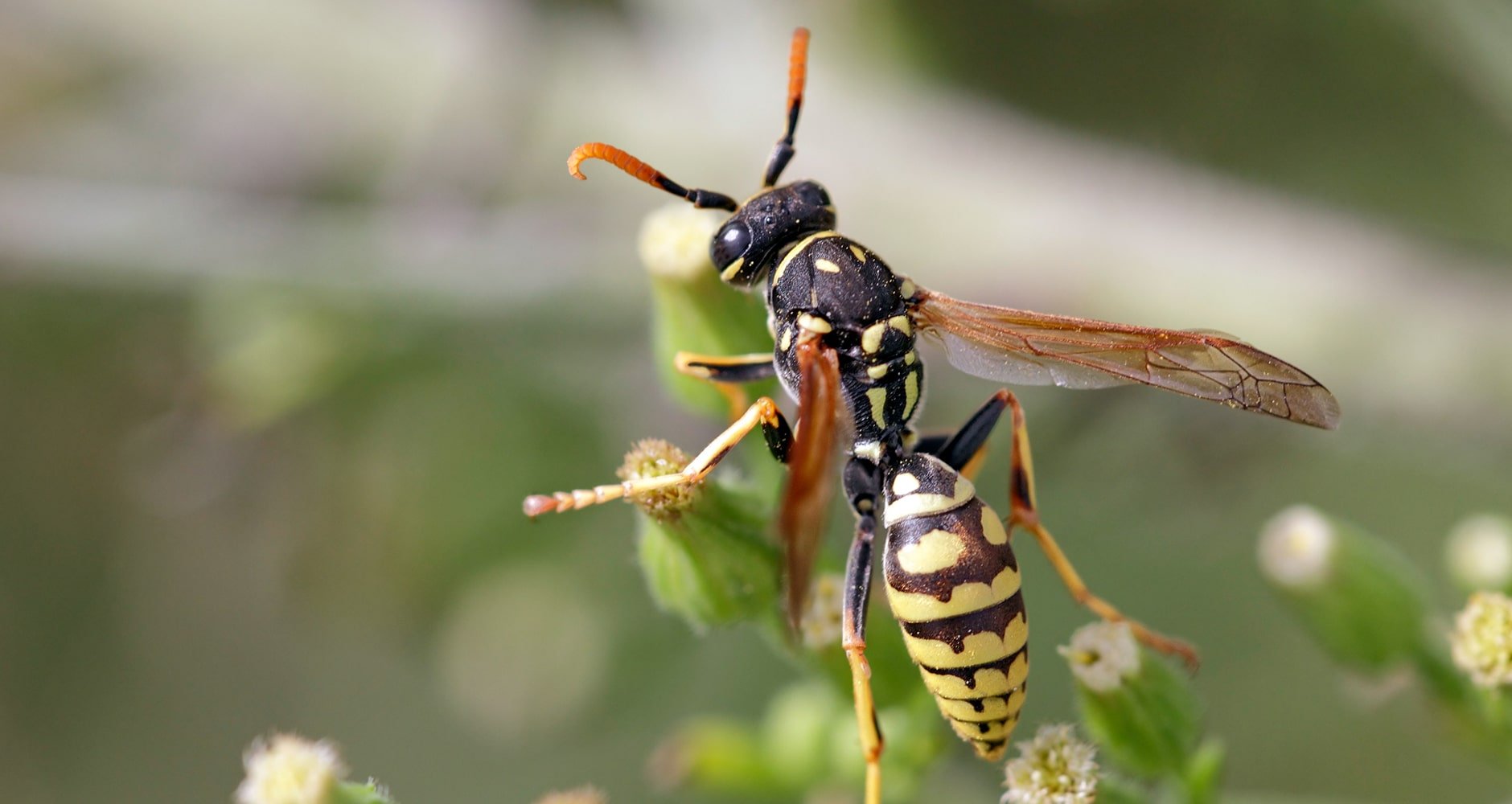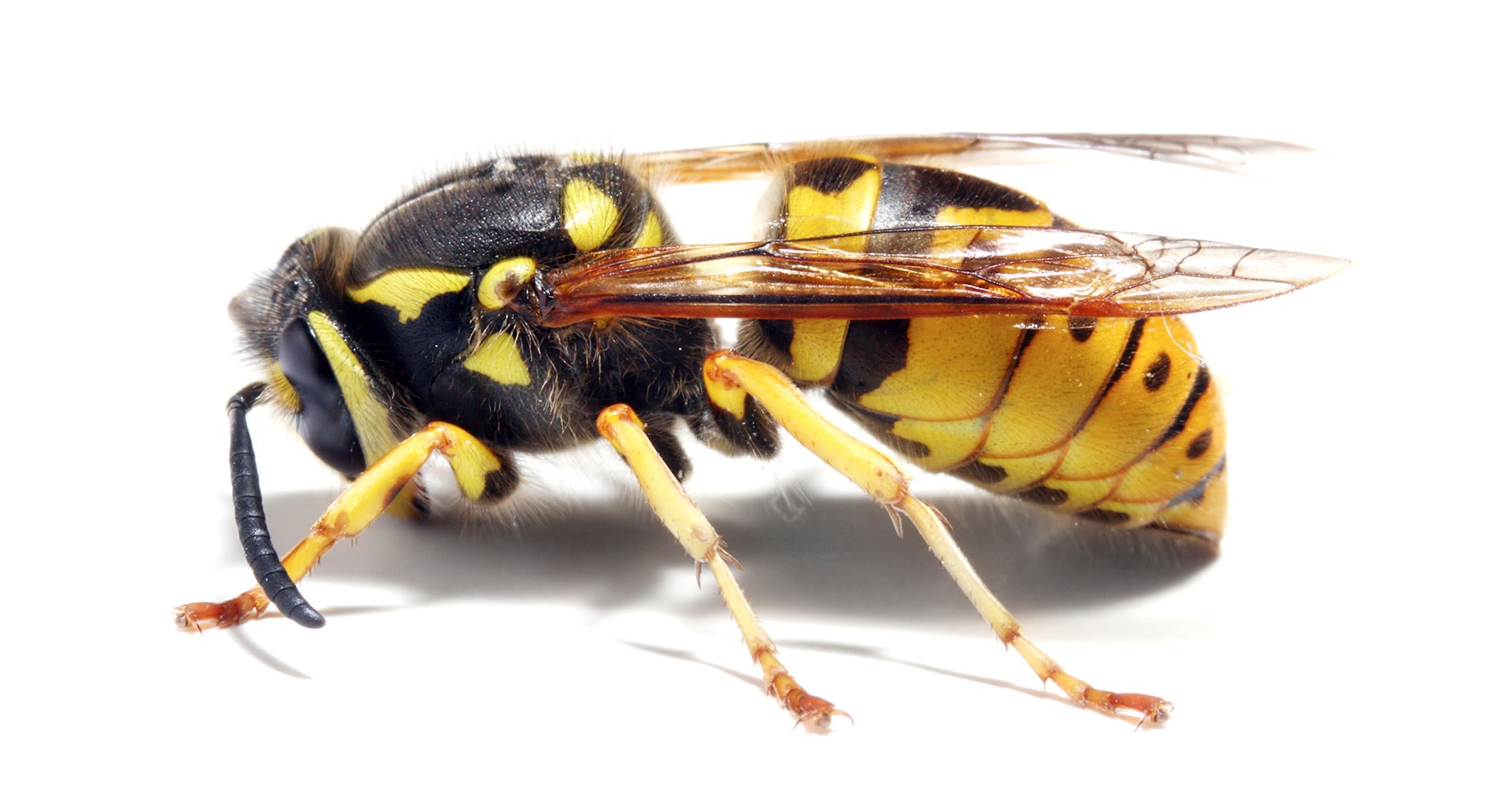 How To Deal With Bees and Wasps
Prevention is key.
The best way to manage wasps is to avoid attracting them in the first place. Instead of leaving food and drinks out for long periods of time during a picnic, only bring it out when people are ready to eat. When you've finished eating, put away any leftover food and place trash into a receptacle with a tight-fitting lid. Cover unfinished drinks with a lid or a piece of plastic wrap or aluminum foil. If this isn't possible, always carefully check cups and cans for bees or wasps before drinking from them. If a wasp flies onto your food, wait for it to fly away or carefully brush it away. Remember, wasps may sting with little or no provocation and, unlike honeybees, which leave behind their stingers and die when they sting someone, a single wasp can sting repeatedly.
If you find a nest of bees or wasps on your property.
If you discover an unwanted hive of honeybees in your home or yard, call a local beekeeper to remove them. The North American honeybee is an endangered species and is beneficial to people, not only because it produces honey and beeswax, but also because it pollinates food crops. Without honeybees, we couldn't grow fruit or vegetables. A knowledgeable beekeeper can safely remove the bees and create a new home for them where they won't cause problems.
You may need to call a professional.
If you find a wasp nest on or near enough to your home to pose a danger, we also recommend you call a professional to remove the next. If this is not an option, you can purchase a commercial wasp and hornet spray from your local grocery or hardware store to eradicate them. Wait until nighttime, when wasps are less active, to apply the spray, and follow the directions on the can. If you continue to see live wasps in the area, reapply every three days until they are gone.
Natural pest control.
If you are opposed to using chemical pesticides, you can try a more organic method of pest control. If you discover the nest in late summer or fall, remember that worker wasps do not live through the winter and never reuse an old nest. A few good frosts will kill the colony. Depending on where the nest is located, and how close it is to winter, it may make sense just to wait the wasps out. Then, next spring, you can safely remove the old nest without fear of being stung.
Regardless of how you decide to remove the wasps, check with your doctor first to make sure that you aren't allergic. Otherwise, a single sting can be life-threatening!

Jaime McLeod is a longtime journalist who has written for a wide variety of newspapers, magazines, and websites, including MTV.com. She enjoys the outdoors, growing and eating organic food, and is interested in all aspects of natural wellness.