Thunder, Lightning… and SNOW?
Thunder and lightning during a snowstorm? Thundersnow is a real thing, and may be coming to your neighborhood soon!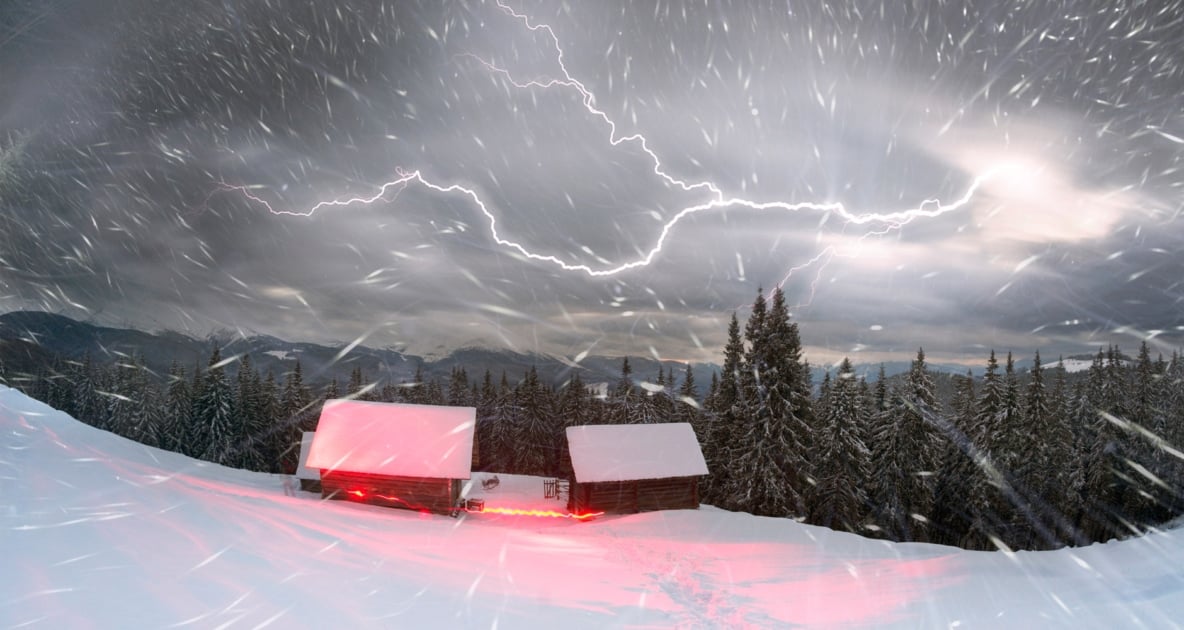 Spring and summer thundershowers are common in most parts of North America. But what about thunderstorms in the winter time? Winter thunderstorms, also known as "thundersnow," are a somewhat rare type of thunderstorm during which snow, rather than rain, falls as the primary form of precipitation.
What Is Thundersnow?
Thunderstorms occur when an air mass becomes so unstable that it overturns violently. This usually happens when drastically different temperatures meet, such as when the air closer to the ground is unusually warm and humid and the air above it is unusually cool. Because the lower layers of air are colder — and have a lower dew point — in the wintertime, these kinds of atmospheric clashes are very unusual during colder months. Still, thundersnow does happen.
Thundersnows are most common in the Great Lakes region, when cold air blows across the relatively mild water of the Great Lakes, forcing the air upwards rapidly enough that the instability causes lightning and thunder in conjunction with heavy snow. This same effect can happen along the East Coast, when an icy cold Nor'easter moves in to a region on the heels of a warmer front.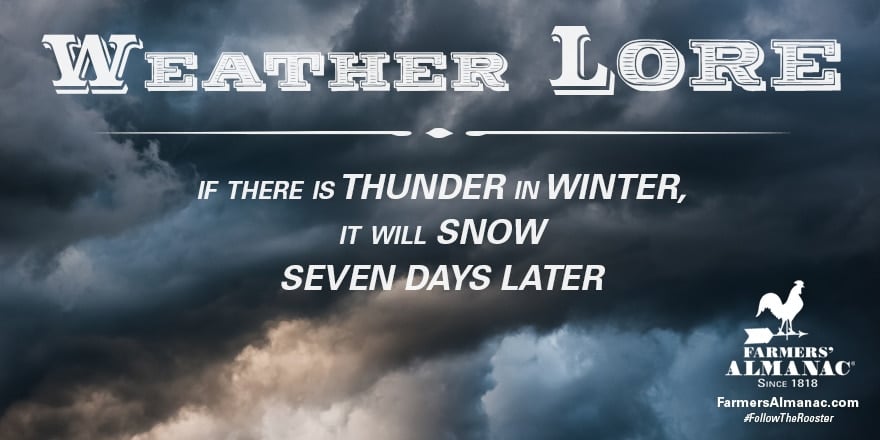 Thunder has accompanied some of the most memorable snow storms of the last several years. A Christmas Eve snowstorm that hit parts of the Middle Atlantic and New England in 1966 was accompanied by so much lightning and thunder that weather historian David Ludlum referred to it as the "Donner and Blitzen Snowstorm."
Thundersnows were also observed during the Blizzard of February 1978 (over New England) and the Blizzard of 1996 (over the Northeast US).
And of course, who can forget the Weather Channel's Jim Cantore and his enthusiastic encounter with 5 thunderstsnows in a row? Please see the video below:
Join The Discussion
Have you ever seen thunder in a snow storm?
Share your.experience in the comments below!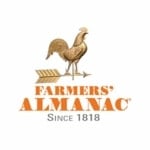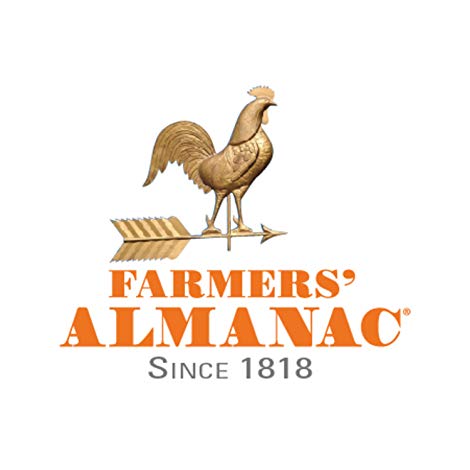 This article was published by the staff at Farmers' Almanac. Do you have a question or an idea for an article? Contact us!