12 Reasons To Switch To Castile Soap, The "Magic Soap."
Looking for one soap that does it all? Castile soap may be your answer. See why this may be your new go-to soap!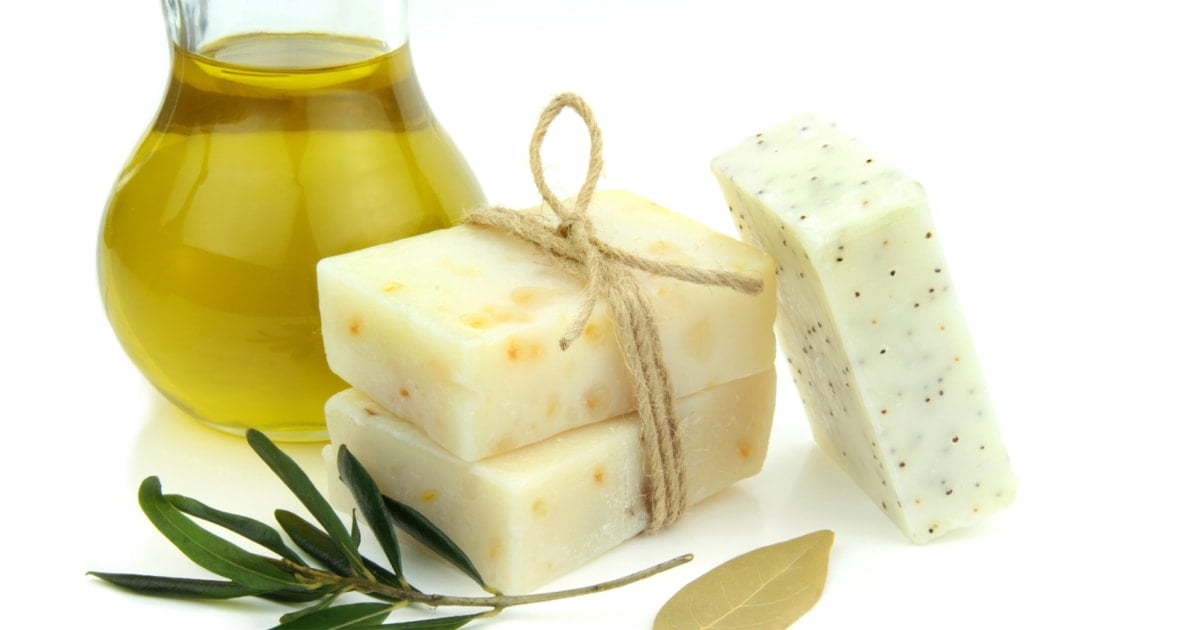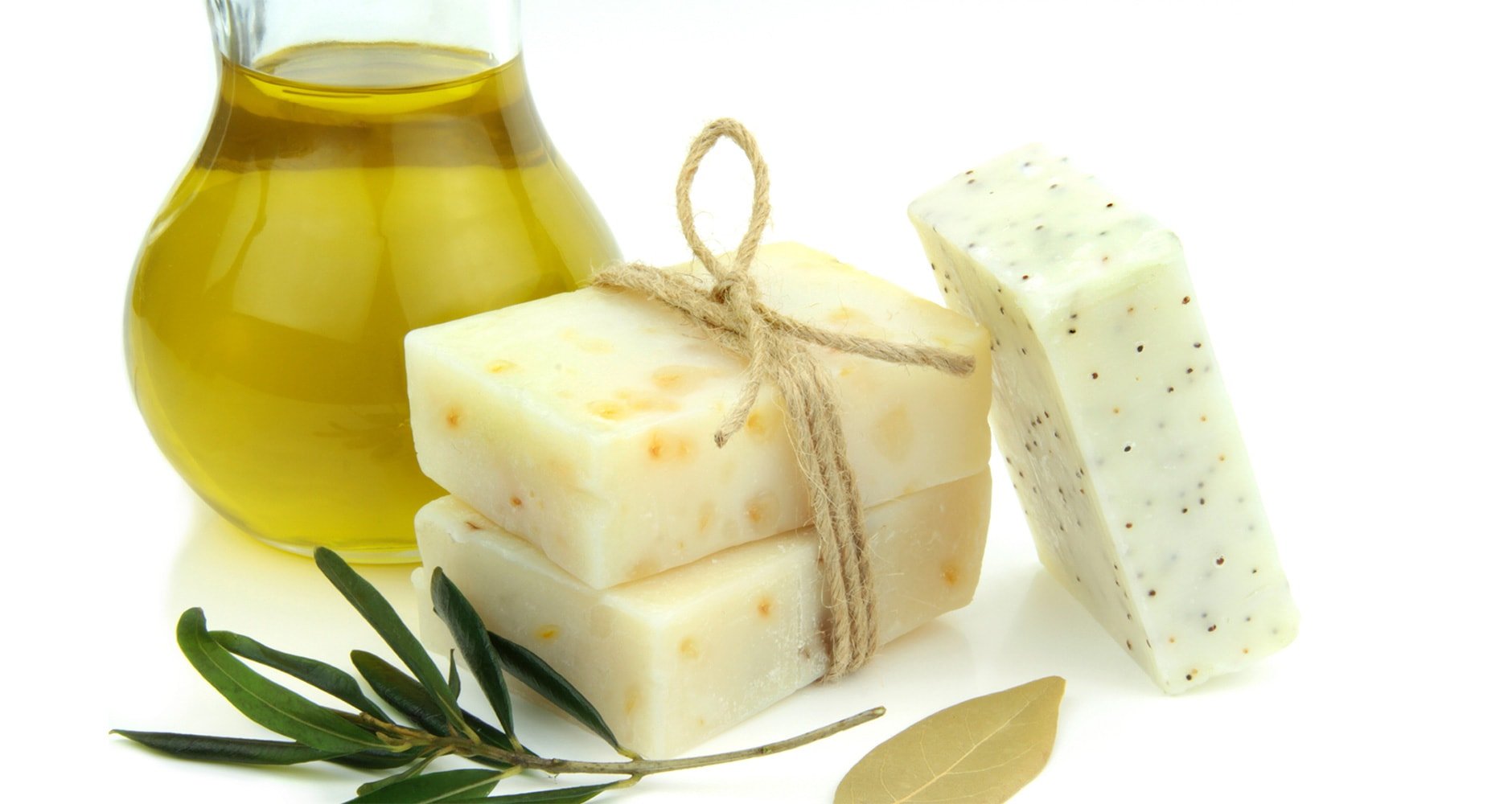 Often referred to as "magic soap," Castile soap is a great multi-purpose, all-natural, chemical-free, vegetable-based soap that's free of animal fats and synthetic ingredients. This non-toxic, biodegradable soap is available in bar or liquid form and is about to be your new go-to soap.
What Is Castile Soap?
Dating back to the 12th century, Castile soap originated from the Castile region of Spain, hence the name. It was traditionally made from pure olive oil, which the region was known for. Today, the soap can also be made from coconut, hemp, avocado, almond, walnut, and many other plant-based oils, but never any animal products. This makes the soap earth-friendly, biodegradable, and void of any harmful chemicals.
In Europe, Castile soap is very popular, however, we're seeing an uptick in demand here in the US. Castile soap can be purchased at health food stores, online (for those who like to buy in bulk), and many local supermarkets have started to carry this super soap. It is available in bars, flakes, or liquid form, with liquid being the most popular due to the ease of mixing and measuring. The most common brand found in stores is Dr. Bronners, which comes in many natural scents, including peppermint, lemon, orange, and lavender.
Don't be scared off by the price tag of Castile soap. Its high concentration allows a little to go a long way, making it quite affordable.
12 Amazing Uses For Castile Soap:
1. All-Purpose Household Cleaner
Use Castile soap to clean regular household surfaces. Mix with water in a spray bottle and spray on surfaces such as kitchen countertops, bathroom tubs, tile floors, and the bathroom sink. For light cleaning mix 1/4 cup of Castile soap into a quart of water. For heavy-duty grease-dissolving jobs use 1:1 or full strength to get the job done.
2. Makes A Great Hand Soap
Add a squirt of Castile soap to a pump dispenser and fill the rest with water. For added scent and antibacterial properties try adding a dozen drops of essential oils such as cinnamon, lemon, lavender, tea tree, orange, or oregano. The addition of fractionated coconut oil, or "liquid coconut oil," will help keep your hands smooth.
3. Dish Soap
Mix 1/2 cup Castile soap with 1/2 cup water in a squeeze bottle. Shake, and you have a high-powered dish soap.
4. Powerful Laundry Detergent
Castile soap is a gentle alternative for washing your clothes. It even works well for baby clothes and cloth diapers. For top-loaders use 1/4 cup per wash and 1/8 cup for front loaders. Adding a dash of baking soda is also helpful for extra cleaning power.
5. Face Wash
Castile soap works well as a facial cleanser. Add your favorite Castile soap with distilled water in a 1:4 ratio in a foaming soap bottle.
6. Shaving Cream
Apply directly to skin or dilute with water to use as a shaving lubricant.
7. Foot Soak
Place 1 tablespoon of Castile soap to your warm foot bath and let them soak. Peppermint is great for cracked heels, while tea tree oil helps treat fungal infections.
8. Floor Cleaner
Castile soap is a great alternative cleaner to mop your floors with and is even safe for your hardwood. Mix 1/2 cup of Castile soap with three gallons of warm water in a bucket and use your usual floor mop. To clean your carpets: blend 1/4 cup of Castile soap with 1 cup water until it creates a stiff foam. Slather on carpet spills for an eco-friendly and non-toxic carpet cleaner. Try a variety with a scent, like lemon or orange, to give your whole house a fresh smell.
9. Toilet Bowl Cleaner
This "magic soap" is tough enough for the dirtiest of jobs. Squirt a few drops into your toilet, let it sit for a few minutes, and then scrub it clean.
10. Fruit and Veggie Wash
Add a few drops of liquid Castile soap into a bowl or sink full of water. Let your fruits or veggies soak in the soap mixture for a few minutes and then scrub/rinse them off. Alternatively, add this mixture to a squirt bottle to keep on hand for a quick clean of veggies.
11. Dog Shampoo
If you can wash yourself with it, why not wash your four-legged family member with it as well? Mix with water 2:1 or use it undiluted from the bottle and lather up your furry friend.
12. Pest Spray
Use Castile soap to keep pests away from indoor and outdoor plants. Add 1 tablespoon of Castile soap to 1 gallon of water and spray on plants to keep them safe from pesky insects. Castile soap is also effective at keeping away ants. Like diatomaceous earth, Castile soap dissolves the waxy coating on the outside of the ant. Simply spray the soap and water mix along cracks or where you notice ants entering your home.
Note: Never mix Castile soap with lemon juice or vinegar to clean. It can leave a white residue on surfaces. Additionally, it is not safe for color-treated hair.

Natalie LaVolpe is a freelance writer and former special education teacher. She is dedicated to healthy living through body and mind. She currently resides on Long Island, New York, with her husband, children, and dog.