9 April Weather Lore Sayings
Spring is a crazy time for weather, especially April! Check out some of these April weather lore sayings. How many of these do you know?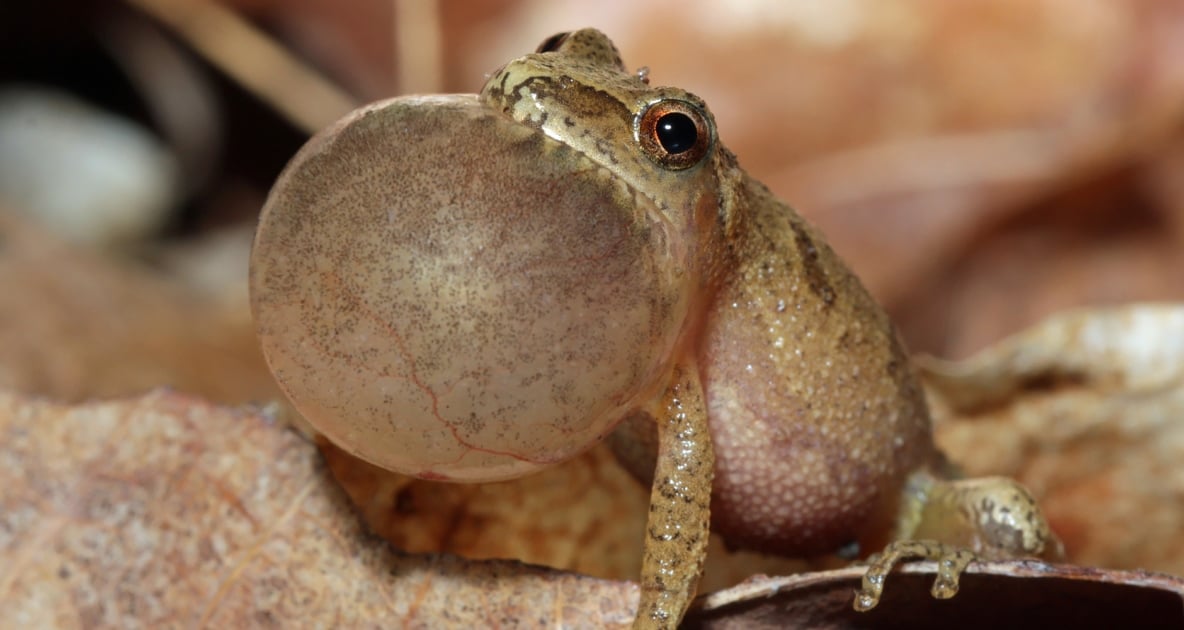 To celebrate this season's crazy weather, here are some April weather lore sayings you may not have heard before (and one you most definitely have!):
9 April Weather Lore Sayings You May Not Know
1. If it thunders on All Fool's Day, it brings good crops of corn and hay.
2. A cold May and a windy April, a full barn.
3. The louder the frog, the more the rain.
4. If the oak is out before the ash then we are in for a splash,
But if the ash is out before the oak we are in for a soak.
5. March'll search ye, April try ye; May'll tell, whether live or die ye.
6. Rain before seven, fine before eleven.
7. Sounds traveling far and wide; a rainy day will betide.
8. A cow with its tail to the west, makes weather the best; a cow with its tail to the east, makes weather the least.
9. A cold and moist April fills the cellar and fattens the cow.
And then the one we all know:
April Showers Bring May Flowers.
Check out more Farmers' Almanac weather lore here.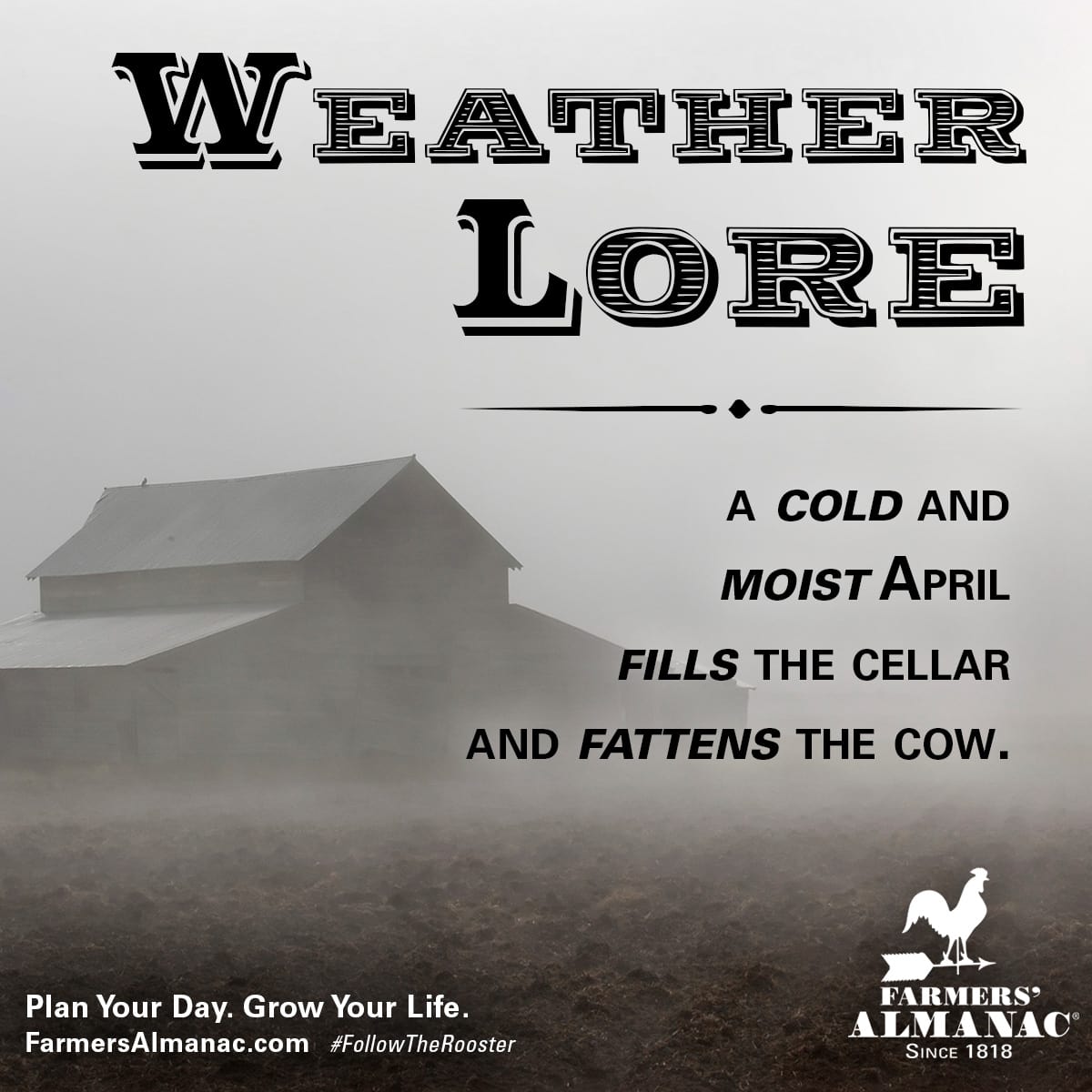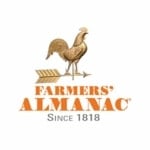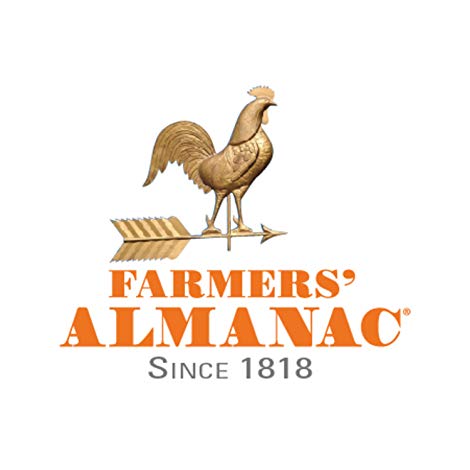 Keep Exploring