Create A Dazzling Charcuterie Board for the Holidays!
Loaded with meats, cheese, nuts, fruit, crackers, and spreads, charcuterie is a feast for the eyes as well as the palate! Here's how to assemble the ultimate grazing table.
Forget boring cheese and crackers, impress your guests by serving up an epic charcuterie board (pronounced shar-koo-tah-ree, although the French pronunciation is "shar-coo-tree") at your next holiday gathering. It combines delicious meats, assorted cheeses, olives, spreads, crackers, nuts, mustards, and more. The presentation is a feast for the eyes as well as the palate.
What is Charcuterie?
Charcuterie is "the art of preparing and assembling cured meats and other meat products." The word originated in France, and it translates literally to "pork butcher shop." Today's charcuterie, however, is more than just pork products; it includes all types of delectable finger foods—an assortment of meats paired with different accompaniments, such as toast, fruit, cheese, and sauces presented beautifully on a large board or platter.
The perfect charcuterie board offers a little bit of everything and has a good balance of flavors and textures, with items that contrast and complement each other. Here are a few guidelines from the experts:
Pair a chewy salami with a smooth pate.
Offer crunch with toasts and nuts.
Complement spicy sausages with sweet fruits and fruit spreads, like fig preserves.
Contrast cold cheeses, fruits, or meats with warm sausage or cheese (think baked Brie!).
Offer only one smoked meat option per tray because smoke has a strong flavor.
But there is no right or wrong way to create your own charcuterie board. The sky is the limit!
What You Will Need:
Sliced cured meats (such as prosciutto, salami, capicola ham)
Assorted cheeses (such as Brie, Stilton, cheddar, Havarti) – cut some in chunks, leave others in slabs
Assorted olives, peppers, and pickles*
Nuts—even candied nuts are fantastic on a charcuterie
Dried fruits
Fresh fruits*
Pate (if desired)
Crackers and/or baguette bread slices
Jelly or jam
Bowls of olive oil with dipping spices
A large food-safe cutting board, marble slab, or decorative platter (if it's not food safe, top with parchment paper)
*Use fruits and veggies that are in season, If you can find fresh figs, you'll want to add them to your board! You can also add pickles, pickled beets, or pickled watermelon rind that you preserved this season.
Assemble Your Board
Depending on how large your board is, or how many people you are feeding, start by arranging a few shallow bowls (which will be used for olives and spreads/dipping sauces), and build around them. Or start with one bowl in the center (for olives) and "decorate" around it.
Fill in all the holes with slices and blocks of cheeses of different flavors, sliced meats, and dried fruits. Then add some fresh fruit, such as grapes, fresh pears, or apple slices. Arrange them in contrasting colors and sizes. Alternate rows of crostini with rows of crackers. Get creative! Think of the board as your canvas!
Finishing Touches
Finally, add some theme decorations to your board! If you are making Christmas charcuterie, add sprigs of rosemary, and scatter whole, fresh cranberries for a pop of color. For Valentine's Day, sprinkle the board with wrapped heart-shaped chocolates and conversation hearts. Use your imagination!
On A Budget?
While these platters can get expensive, a nice charcuterie board doesn't have to break the bank. It can be achieved using domestic ham and cheeses; many of the accompanying items can be found right in your fridge (pickles, mustards), and pantry (nuts of any kind, crackers). Get creative in your arrangements—a colorful presentation will never give away the fact that you're on a budget!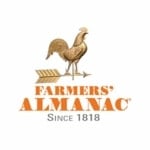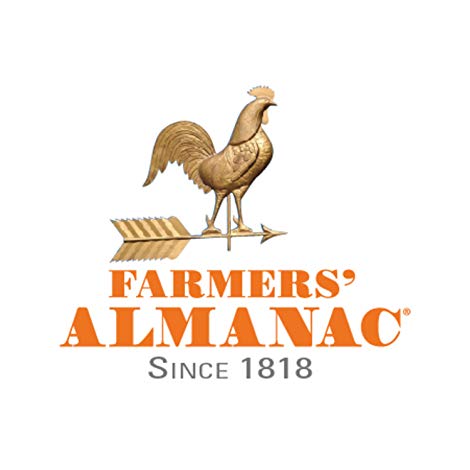 This article was published by the staff at Farmers' Almanac. Do you have a question or an idea for an article? Contact us!
Keep Exploring