Don't Toss Those Corncobs: Make Corncob Jelly – Only 3 Ingredients!
When summer gives you corn, use the corncobs to make jelly! It may sound strange, but it's honey-sweet and delicious! Try this easy recipe.
As you probably know, Farmers' Almanac has many "waste-not, want-not" recipes, and here's another: after you're done with those ears of sweet corn, don't toss those cobs, make corncob jelly! Corncobs transform into a sweet, golden-colored jelly that's delicious on your morning toast, waffles, or with savory dishes such as pork chops or steak. While it may sound like a strange idea, this jelly dates back to the 1880s and is another wonderfully inventive way our ancestors used up scraps that would normally be discarded.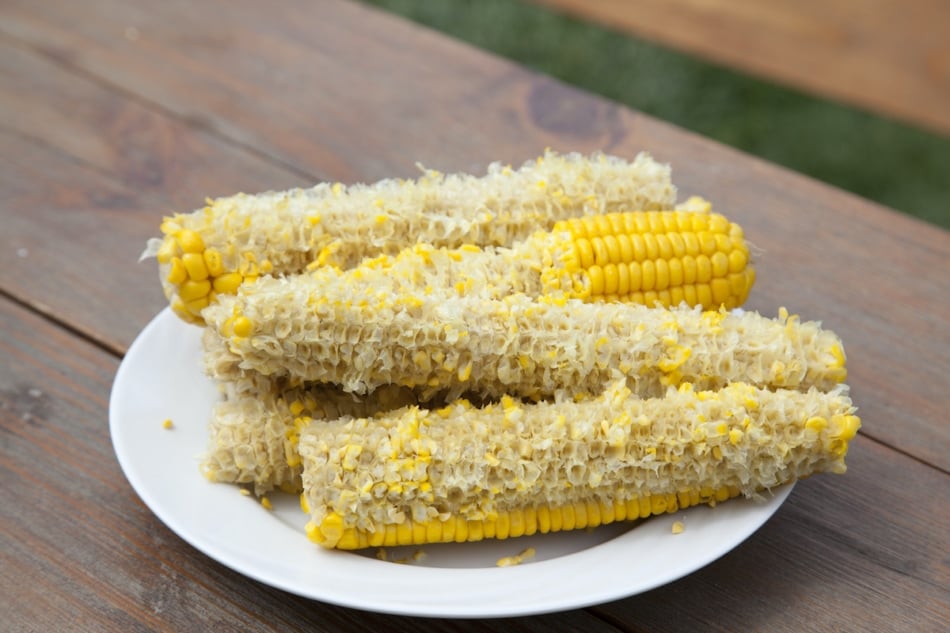 The jelly also makes a delicious substitute for honey or sugar, which is why it's also known as "corncob honey" or "mock honey" because of its sweetness and honey-like flavor. So go ahead and add it to your tea!
You don't have to use cobs that have been eaten clean, you can simply remove kernels with a knife and use them in other recipes (like this corn and black bean salad, for example); although the recipe's boiling stage will make them safe to use.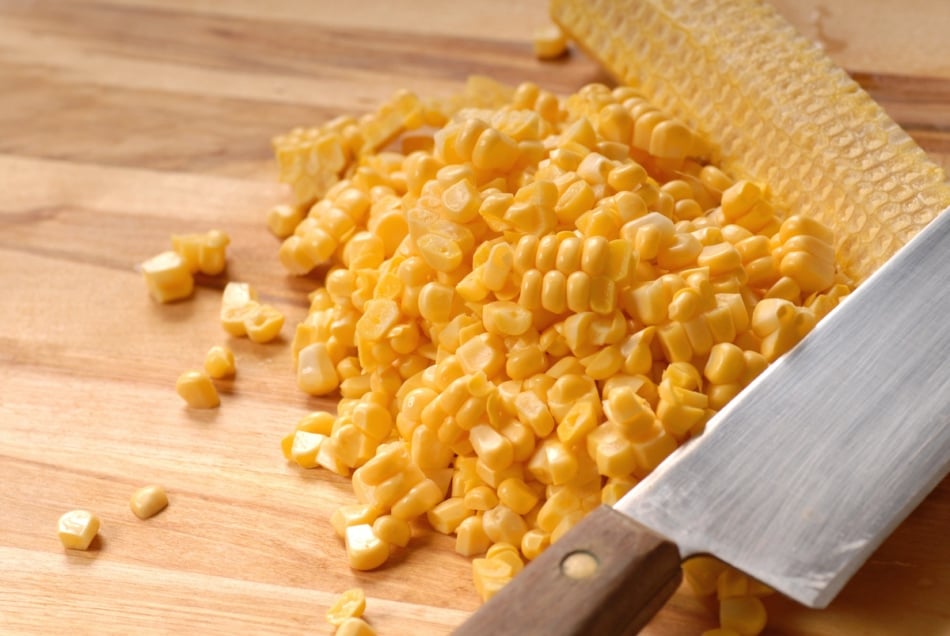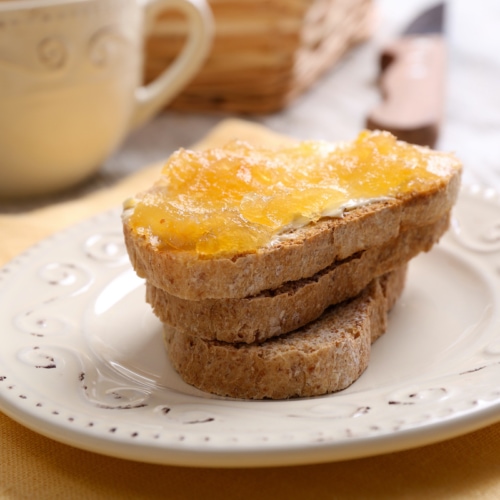 3-Ingredient Corncob Jelly Recipe
Ingredients
12 

corncobs

(kernels removed)*

1

package

fruit pectin (1¾ ounces)

4

cups

granulated sugar

Water
Instructions
Directions:

In a large stockpot add empty corncobs to 6-8 cups of water. Bring to a boil and boil for 10-15 minutes.

Remove corncobs and strain the liquid through a fine-mesh strainer into another container. Measure out 3½ cups of the reserved liquid back into the pot and stir in the powdered fruit pectin. Bring to boil.
After you remove the cobs from the stockpot, save them and dry them out in the sun to make fire starters!
Stir in sugar and bring back to a boil. Boil hard for 5 minutes, stirring constantly. Skim and discard any foam that forms at the top. You can add a drop or two of yellow food coloring if you wish to give your jelly a more yellow appearance.
Ladle the liquid into 5 to 6 pint-sized clean canning jars or jelly jars.
You can use the jelly right away, in which case simply let the jelly cool and store jars in the fridge for up to 2 weeks (give some to friends and family). If you plan on canning in a hot water bath, follow these canning instructions here. Properly canned jars of corncob jelly will keep in the pantry for up to 2 years.
*Note: If you don't have 12 corncobs all at once, you can freeze what you have until you have a sufficient number for making jelly.
Have you ever made corncob jelly? Tell us in the comments below!

Natalie LaVolpe is a freelance writer and former special education teacher. She is dedicated to healthy living through body and mind. She currently resides on Long Island, New York, with her husband, children, and dog.