Give The Gift of Homemade Lavender Products
Incorporate the luxurious scent of lavender to these spa-quality bath and beauty products that are easy to make, and make great gifts!
Lavender has been revered universally through the ages for its classic, herbal, floral scent and its beneficial beauty and healing properties. Its name is derived from the Latin verb, "to wash." Ancient Greeks and Romans scented their soaps and baths with lavender.
If you have a lavender plant growing in your herb garden or flowerbed (or simply purchase the dried buds), you can incorporate the scented leaves and flowers into luxurious handmade spa-quality bath and beauty products. Any of the following body care recipes would make great gifts!
Herbal Bath Powder and Deodorant
½ teaspoon cloves
1 teaspoon mint leaves
2 tablespoons fresh or dried lavender flowers
1 teaspoon myrrh, powdered
½ cup baking soda
½ cup cornstarch
Combine the first three ingredients and grind to a powder using a mortar and pestle or a coffee grinder. Add all to a jar with remaining powdery ingredients; seal and shake thoroughly to mix. Apply as you would any other bath powder.
Herbal Sachets
Perfume lingerie drawers and clothes storage containers with dried botanicals. You'll need thin, tightly woven muslin, 2 identical crocheted doilies, and thin satin or grosgrain ribbon to match. Cut two pieces of muslin the same size ad stitch it together on all sides, leaving a small opening.
Fill the muslin bag with a combination of any of these fragrant, dried herbs: rosemary, lavender, rose petals, lemon balm, lemon grass, or mint. Stitch the bag opening closed, tie with a ribbon, and give as gifts!
Lavender and Rice Relief Pillow
Sew two fingertip towels together, leaving a small opening. Fill ¾ full of uncooked white rice or wheat berries and lavender flowers to a ratio of 75% white rice or wheat berries and 25% lavender.
Stitch to close the opening. Heat in the microwave until warm, but not hot! Apply to the neck or shoulder. The warm rice releases heat to soothe tense or aching muscles. The calming fragrance of lavender soothes and promotes relaxation.
Lavender-Rosemary Skin Oil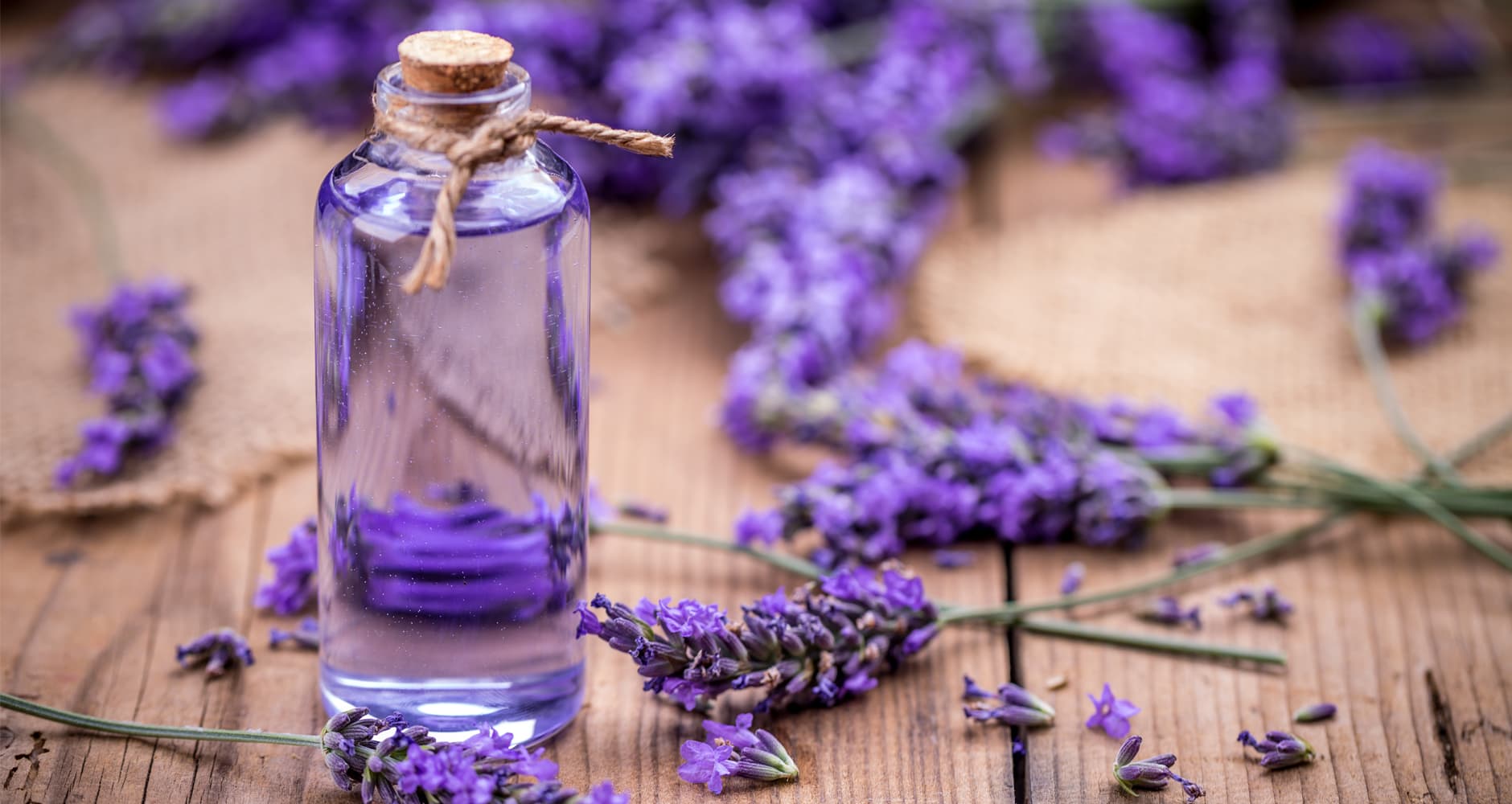 2 cups fresh or dried lavender flowers
7 – 2″ sprigs fresh rosemary
1, 2″ piece, dried, organic orange peel
1¼ cups jojoba oil or almond oil
This one takes a bit longer from start to finish because of the wait time of the oil mixture, so keep that in mind at gift-giving time.
To dry fresh, organic orange peel, place on a baking tray in a gas oven overnight, no heat. Or place fresh peels on a baking tray in the oven on low heat for an hour or so. Pound the lavender and rosemary herbs lightly in a mortar to release the aromas. If you don't have a mortar and pestle, add herbs to a large freezer storage bag. Roll a pastry rolling pin back and forth across the top. Pack the crushed herbs into a pint jar along with orange peel and pour in the oil. Cover the jar and shake well. Leave the jar in a sunny window for 2 weeks, shaking daily. Then strain into a clean jar and it's ready to use. Seal and store in the refrigerator, up to one year. You can purchase small bottles at any craft store. Decant, add labels and ribbons

Deborah Tukua is a natural living, healthy lifestyle writer and author of 7 non-fiction books, including Pearls of Garden Wisdom: Time-Saving Tips and Techniques from a Country Home, Pearls of Country Wisdom: Hints from a Small Town on Keeping Garden and Home, and Naturally Sweet Blender Treats. Tukua has been a writer for the Farmers' Almanac since 2004.