Make A Wildlife Tree Of Treats!
It doesn't have to be the holidays to trim a tree. Create festive, edible treats for your feathered and furry friends with these fun and easy ideas!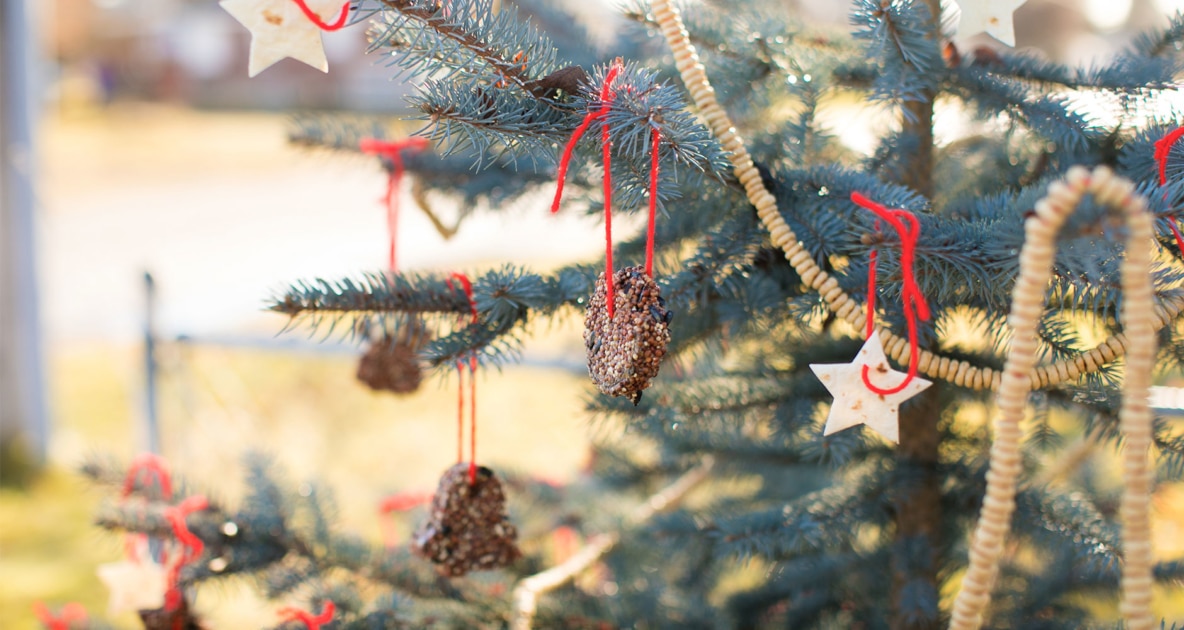 This season, make a treat tree for birds! A treat tree is a great way to view winter wildlife and provide them with the nutrition they need in the cold weather.
If you have a yard with a live evergreen tree invite friends over to help. If not, check with your town to see if you can decorate a tree in a local park, at the entrance to your subdivision, or plan an outing to the countryside.
Location, Location, Location
When searching out a location in the country, the best site to decorate a wildlife tree of treats is near the edge of a forest in an open field. This provides food for both field and forest creatures. The ground around the tree should be free of tall grasses for your safety and theirs.
Edible ornaments can be made a day or two in advance. Keep your edible ornaments in a cool, dry place until ready to hang outdoors. Never use wire hooks to hang edible ornaments for the safety of the animals. This project can get a little sticky and gooey, so if weather permits, make your ornaments outside. Cover your work area with a large tray or cloth.
Edible Ornament Ideas
Here are a few ideas for edible hanging ornaments for your tree of treats:
Popcorn Garland. Thread unseasoned popcorn onto a string or twine using a large needle to make edible popcorn garlands. (You could also add cranberries.)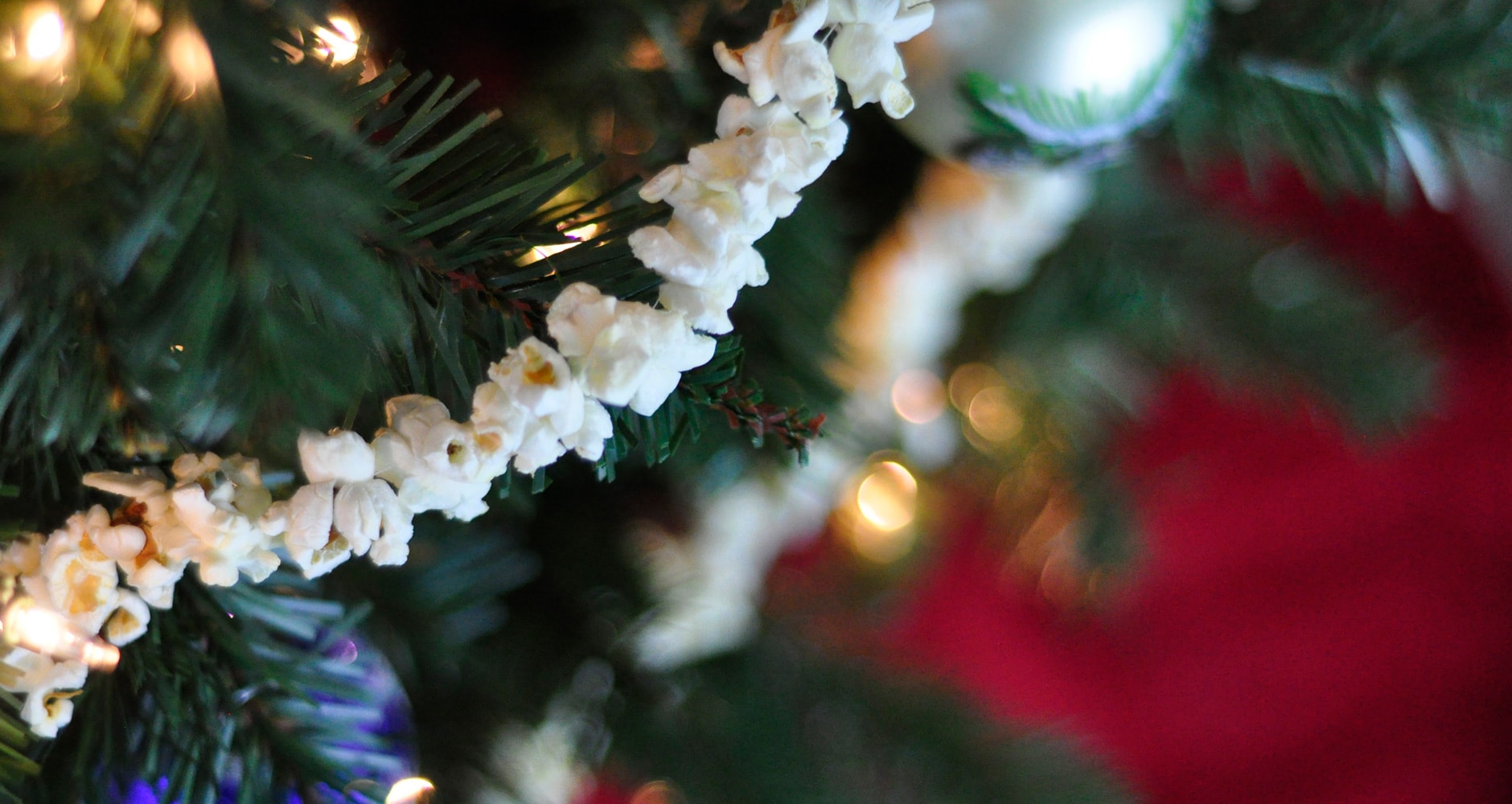 Molasses and Birdseed Garland. Dip long strands of twine or rope in a bowl of molasses and then into a tray containing birdseed for a partially edible garland.
Popcorn and birdseed balls can be tied to the tree with raffia.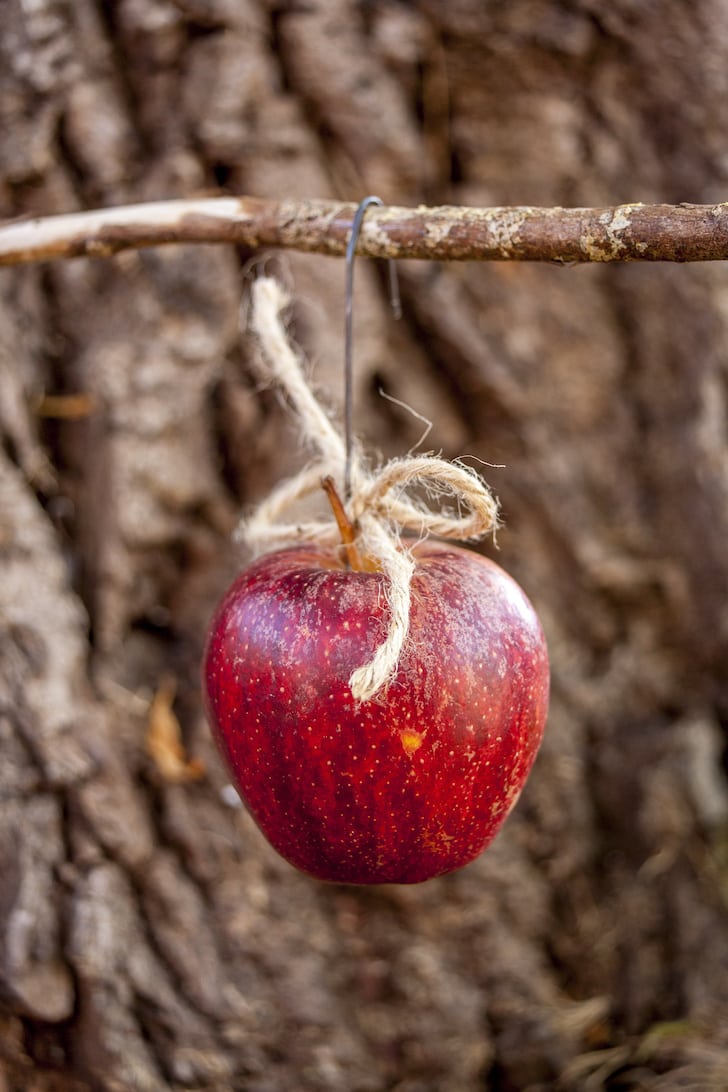 Fresh apples can be attached to the tree with a raffia tied to the fruit's stem, or cut thick slices and hang through the center.
Shaped Ornaments. Cut the cardboard into small triangles, circles or festive shapes using stencils. Punch a hole near the top and insert a loop of twine for hanging. Cover both sides of each cardboard ornament with a layer of peanut butter, molasses or honey. Sprinkle a mixture of pumpkin seeds, dried breadcrumbs, sunflower seeds, dried corn kernels, and birdseed onto the sticky base.
Cookie Cutter Bird Feeder Ornaments. Coat metal or plastic cookie cutters inside and out with peanut butter or molasses. Place birdseed mix onto a tray. Hold the cookie cutter over the tray and drop birdseed mix onto the coated ornament until completely covered. Loop a strand of twine through each cookie cutter and tie a knot at the top. Hang on the taller branches of any outdoor tree.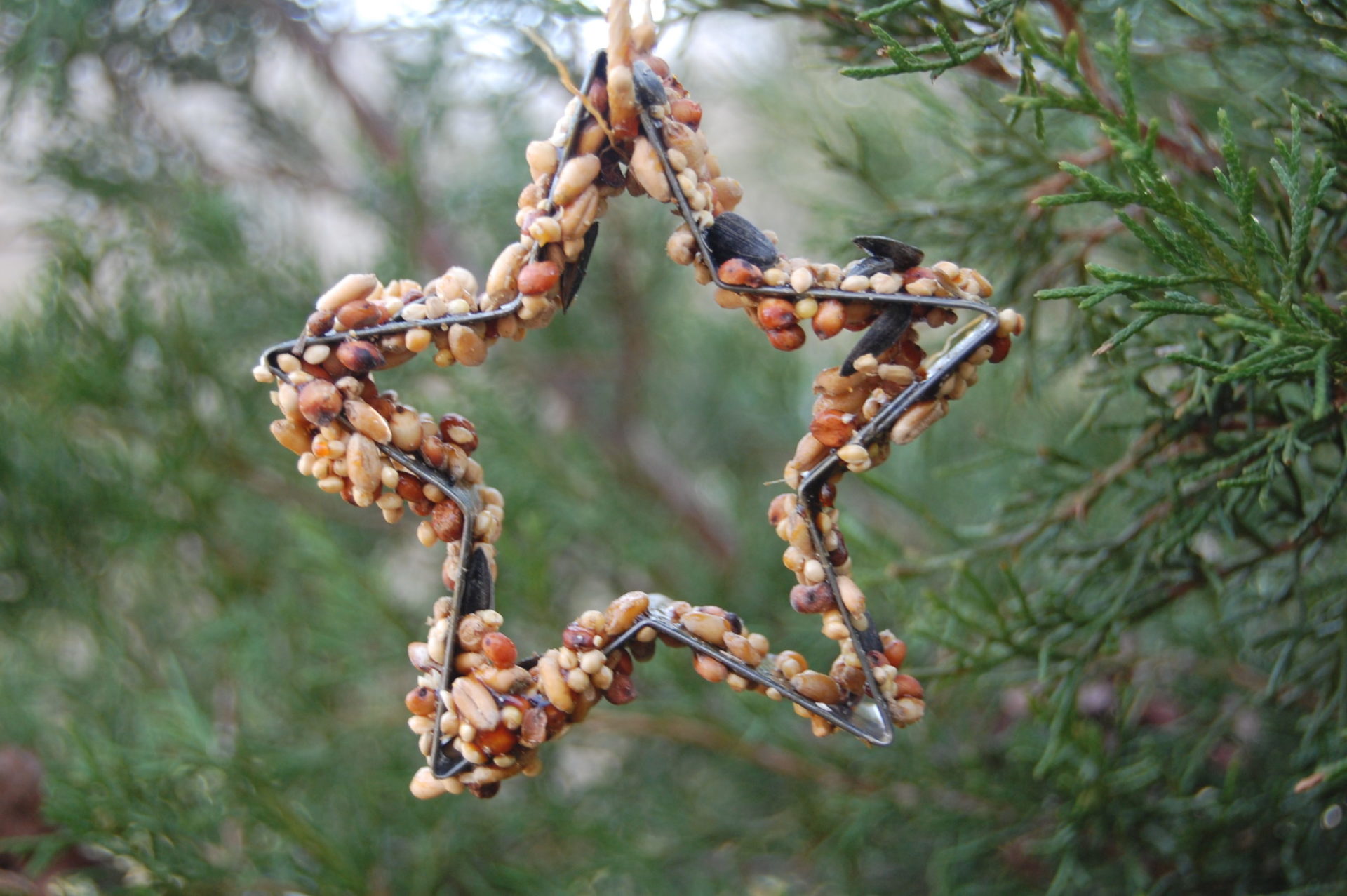 Don't forget the featherless creatures! To complete this fun project, sprinkle a ring of breadcrumbs and edible seeds or dried corn on the ground around the tree for other woodland animals to enjoy.
On decoration day, bring along a warm blanket and a thermos of your favorite hot beverage. Once the tree is decorated, take time to sit and admire your handiwork and the wild birds it attracts.

Deborah Tukua is a natural living, healthy lifestyle writer and author of 7 non-fiction books, including Pearls of Garden Wisdom: Time-Saving Tips and Techniques from a Country Home, Pearls of Country Wisdom: Hints from a Small Town on Keeping Garden and Home, and Naturally Sweet Blender Treats. Tukua has been a writer for the Farmers' Almanac since 2004.