Roasted Pumpkin, Carrot, and Turmeric Soup
With the chill in the autumn air, it's a perfect time for warm, hearty, nutritious soup. This pumpkin soup recipe is fall comfort food at its finest!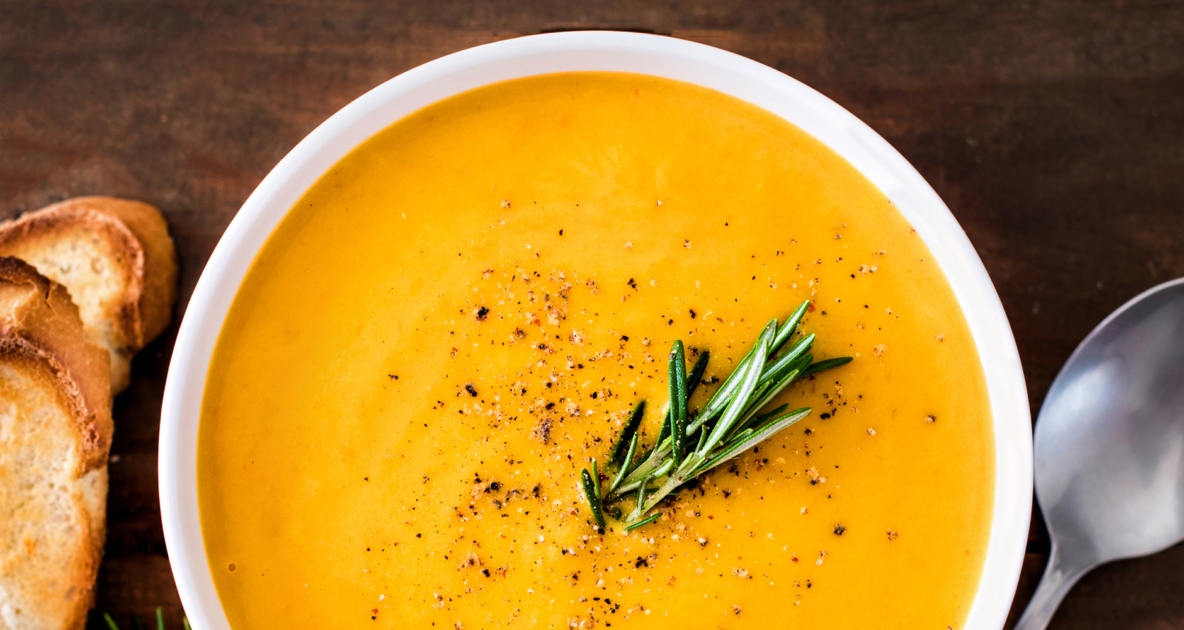 It's squash season! And with the chill in the autumn air, it also means it's soup season. What better way to warm you from the inside out than with this flavorful, nutritious pumpkin soup? This vegan recipe combines the creamy texture of pumpkin with sweet carrots and healthful spices like turmeric and ginger for immunity-boosting power. We think you'll agree—it's fall comfort food at its finest!
Roasted Pumpkin Soup with Carrot and Turmeric
For this recipe, use small sugar or pie pumpkins —the large ones traditionally used for carving Jack O'Lanterns are not as flavorful.
Roasted Pumpkin Soup with Carrot and Turmeric
Ingredients
5

cups

pumpkin, roasted*

2

tablespoons

olive oil

2

cups

carrots, peeled and chopped

1 ½

cups

onion, peeled and chopped

2

garlic cloves, minced

½

teaspoon

smoked paprika

1

teaspoon

ground turmeric

½

teaspoon

ground ginger

3

cups

vegetable broth
Instructions
Directions:

Roast the pumpkin* and allow it to cool. Scoop out small pieces of flesh from the rind and set aside.

In a large saucepan, warm the olive oil over medium heat. Add the carrots and onion and cook for 3 minutes. Add the garlic and spices and cook for another minute, stirring constantly. Add the vegetable broth and bring to a boil.

Reduce heat and simmer for 10 minutes. Add pumpkin chunks, and simmer for another 5 minutes. Remove from heat and purée soup with an immersion hand blender or use a regular blender, blending in batches—be careful with the hot ingredients!— and return to the pan. (If soup cools, you can warm it again over low heat). Yield: 4 servings.
*To roast the pumpkin for pumpkin soup: Preheat the oven to 400°F and line a baking sheet with parchment paper. Carefully cut the pumpkin in half lengthwise, then scoop out the seeds and pulp. (Save the seeds to roast for snacking!). Brush the cut sides of the pumpkin with 1 teaspoon vegetable oil, then position each half face-down on the baking sheet. Bake for 45 minutes to 1 hour, or until the flesh is tender.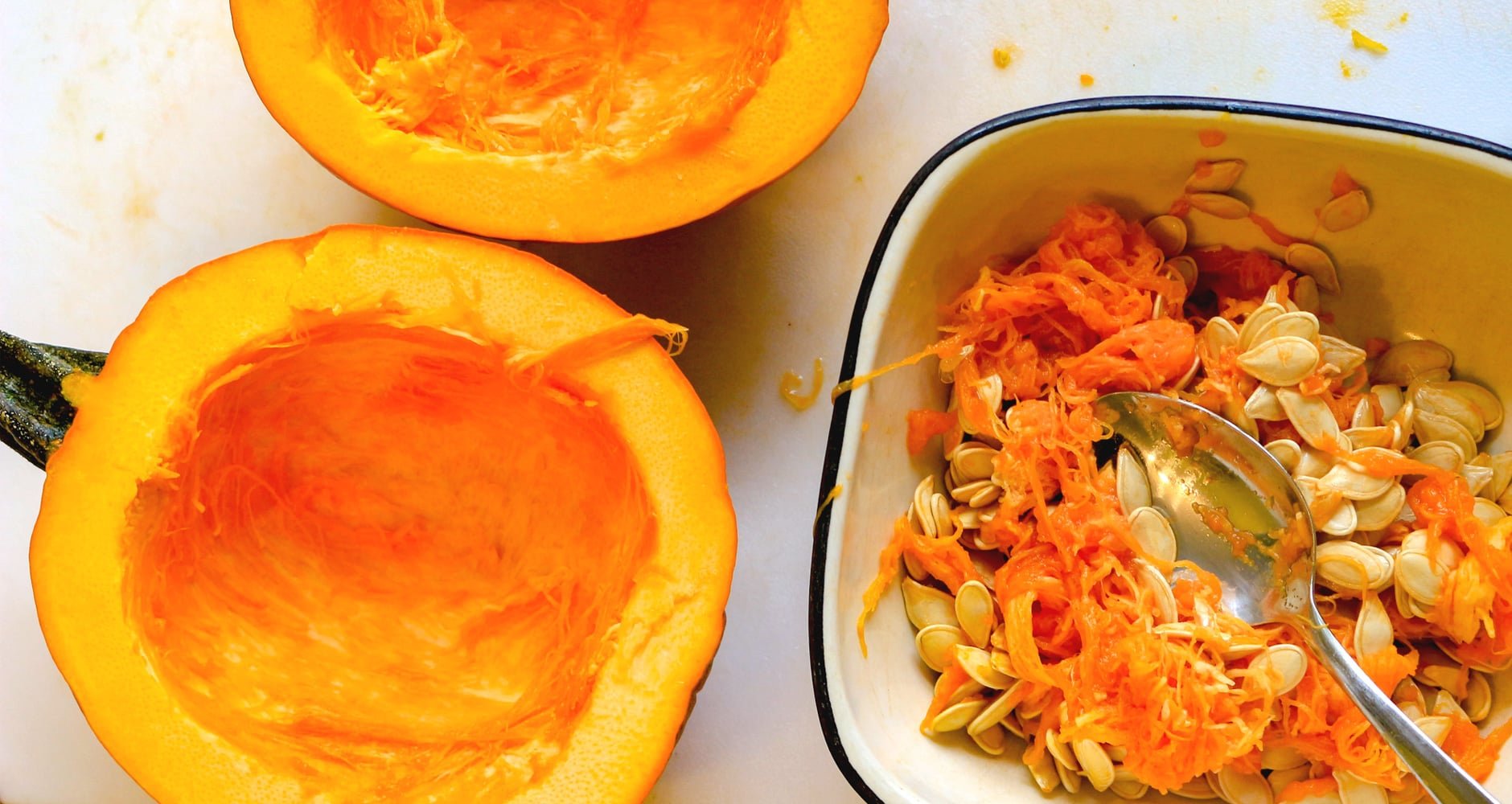 Sheryl Normandeau, BA, is a Master Gardener and writer from Calgary, Alberta, Canada. Her articles and short stories have appeared in several international publications. She is the co-author (with Janet Melrose) of the Guides for the Prairie Gardener series.
Keep Exploring