11:11 – Good Luck And History!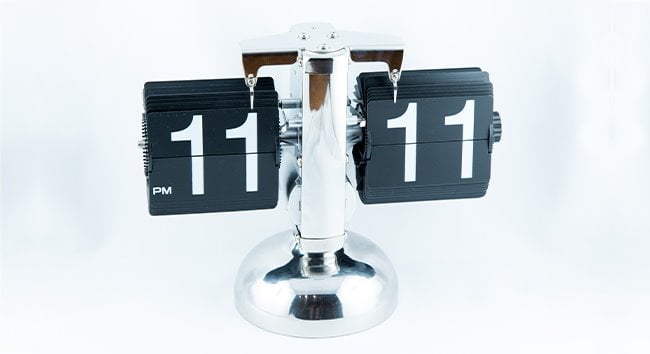 11/11 is widely recognized in the US and abroad as Veterans Day and Remembrance Day, respectively. But did you know that the time 11:11 (especially on 11/11) is believed to bring good luck? Learn all about the history, folklore, and mathematical significance of this special time and date below!
The following article is inspired by the huge popularity of palindrome dates, many of which occurred in February 2022. Scroll to the bottom of this page to see upcoming palindrome dates in 2023. Read on!
Why Is 11:11 Good Luck?
You have probably heard the famous saying, "Make a wish when the clock shows 11:11!" To some, this means more than a fun statement.
Making a wish at time 11:11 is thought to be a strong time to set a goal of what you want to manifest in the world.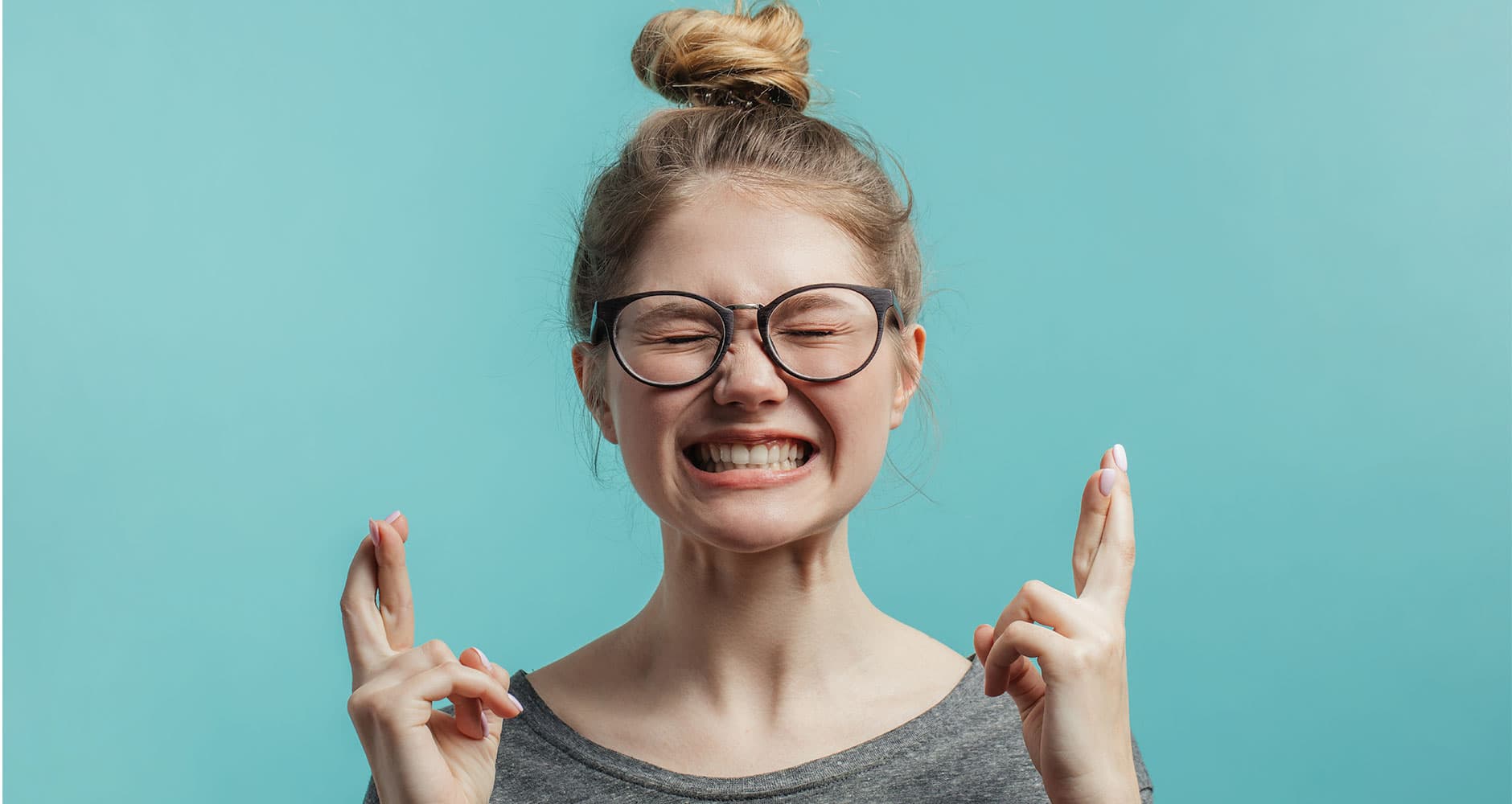 Numerologists believe that November 11 is the luckiest day of the year (day 11 in month 11) because of its full potential for wish-granting, especially when it is done at 11:11!
What Does 1111 symbolize?
According to some numerologists, November 11 expressed simply as 1111 is an angel number. Angel numbers are number sequences (usually made of three or four digits) that exhibit repetition such as 777, 2222, and/or patterns such as 234, 1212.
It is believed that these numbers communicate messages from your guardian angels and the spiritual universe that offer insight, wisdom, and directionality. (Read more about guardian angels and spirit guides.)
Some believe the "ones" in the angel number 1111 signify new beginnings. 1111 signals the start of a new journey or that you are already on the right path. When you see 1111 as a time, or on a license plate, a house number, a phone number, etc., angels are trying to convey a message to you. The angels are signaling that a good and positive change in your life is to occur soon and that you should have faith in this message and act for a happy outcome.
Additionally, some say that the energy vibration of 1111 indicates that angels are signaling you to work on your self-esteem. They want you to love yourself and focus on your own impulses and intuition.
Experiencing one of the two palindromic moments 11:11 am or 11:11 pm particularly on November 11 (11/11) is particularly powerful for bringing positive energy into your life that will bring joy and happiness.
11/11 In History
The importance of November 11 is well known as Veterans Day in the United States: a day we honor military veterans. November 11 is also observed as Remembrance Day in most countries. In Britain and the Commonwealth countries and in countries in Europe, it is common to observe two minutes of silence at eleven o'clock in the morning, the time and date of the World War I armistice in 1918.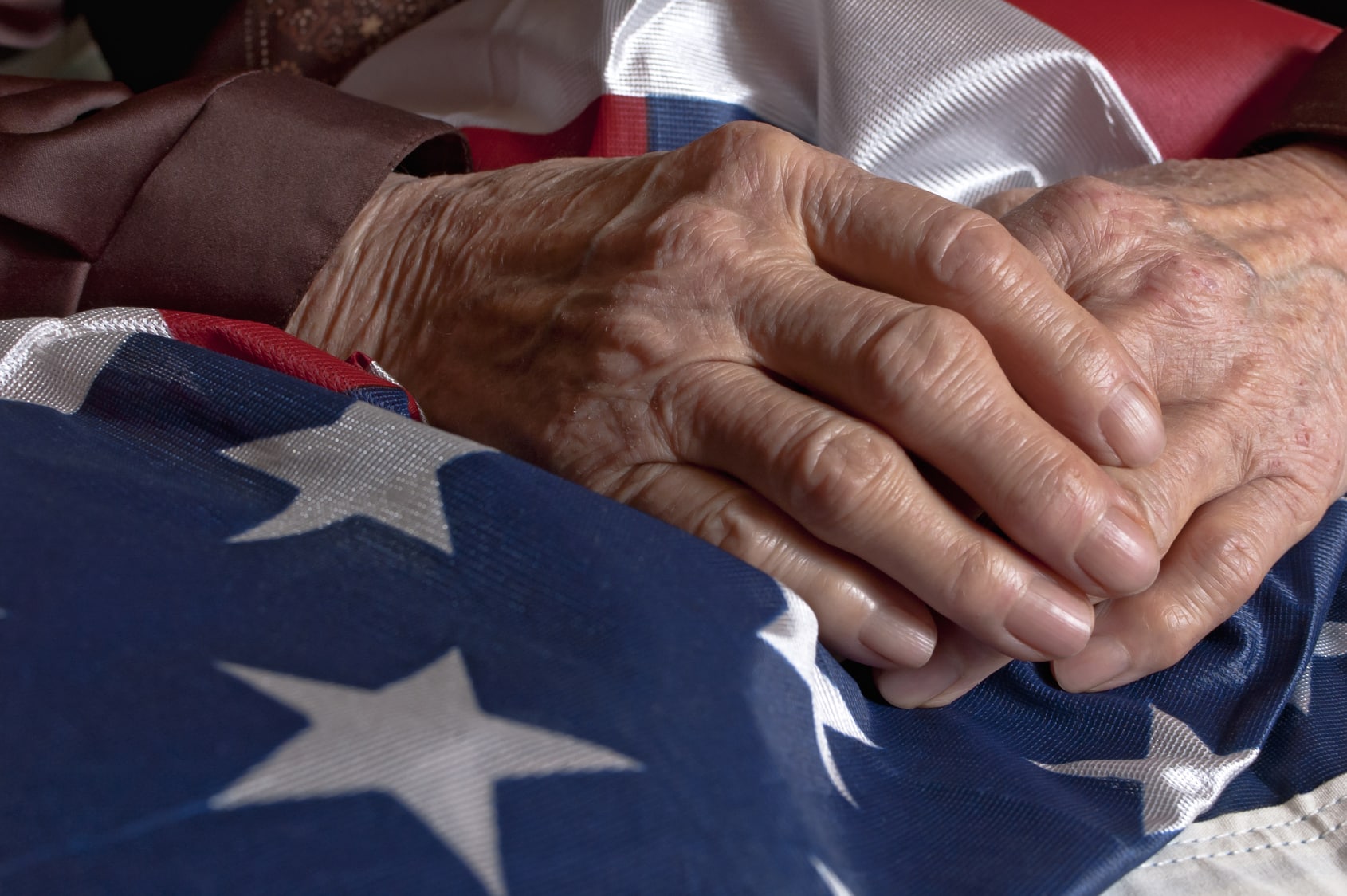 A Unique Date On The Calendar
In addition to the historical significance of this date, November 11 is one-of-a-kind date because it is the only one expressed with four of the same digits:11/11. There is no other such date, e.g., 22/22 is not a valid calendar date since the month number cannot exceed 12.
Other Notable Properties Of November 11
November 11 expressed as 11/11 is a repunit date number. Repunit numbers contain only the digit 1. Other repunit dates that occur in each year are 1/1, 1/11, and 11/1.
Every century, there is one year ending with 11 (e.g., 2011 in the Twenty-first century) when the full date number of November 11 can be expressed in short as 11/11/11. This date will occur again in 2111.
1/1/11, 1/11/11, 11/1/11, and 11/11/11 are ubiquitous palindrome dates that repeat once in every century in the year ending with 11. A ubiquitous palindrome date is a palindrome date that occurs on the same day of the calendar no matter which date format, day/month/year or month/day/year, is being used. 2022 had two ubiquitous palindrome dates that occurred on February 2 and February 22, expressed as 2/2/22 and 2/22/22. Ubiquitous palindrome dates occur approximately every 11 years. The next will occur in 2033, expressed as 3/3/33.
November 11 to occur this year on 11/11/22 is also interesting for another reason: 11+11=22. Next century's 11/11/22 will even be more special because 22 signifies the 22nd century.
Two hundred years later, in 2222, the full date number of November 11 expressed as 11/11/2222 will be very special since twice 1111 equals 2222.
Many couples arrange their weddings on dates like 11/11 because of its mathematical and spiritual uniqueness. Being married on 11/11 is so memorable and emits additional happiness.
Furthermore, the number of c-section births increase on 11/11 because most couples would like to have their child born on 11/11 that will bring luck, optimism, positive energy and happiness into their lives.
Upcoming Palindrome Dates in 2023
Most palindrome dates are not ubiquitous. For example, in 2023, there will be a palindrome date on March 20 expressed either in full as 3/20/2023, or in short as 3/20/23. However, no palindrome date will occur in the day/month/year date format on 20 March because neither 20/3/2023 or 20/3/23 is a palindrome date.
There will be 11 palindrome dates in the month of March 2023:
| | | |
| --- | --- | --- |
| 3/2/23 | 3/20/23 | 3/21/23 |
| 3/22/23 | 3/23/23 | 3/24/23 |
| 3/25/23 | 3/26/23 | 3/27/23 |
| 3/28/23 | 3/29/23 | |
These palindrome date numbers are expressed in short using only the rightmost two digits of the year number in the month/day/year date format. However, there will be only one palindrome date in the day/month/year date format: 3 February 2023, expressed in short as 3/2/23.
A Final Thought
We hope you will enjoy November 11 (Eleven eleven)! Don't forget to make a wish that day around 11:11am or 11:11pm or at both of these times.
Also, keep an eye to your surroundings all day long on 11/11 to see if you are lucky enough to encounter number "1111", wouldn't that be so much fun? If you do, please don't forget to make a wish at that moment!
Related articles
Palindrome Dates In The Calendar – February 2022
Join The Discussion!
Have you ever made a wish at 11:11?
What is one thing you learn from this article that you didn't know before?
Let us know in the comments below. We look forward to hearing from you!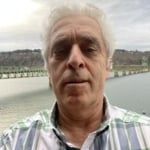 Dr. Aziz Inan is an electrical engineering professor at the University of Portland, Oregon. He has been studying palindrome calendar dates for more than a decade. Dr. Inan's work with numbers has been featured in The New York Times, USA Today, Los Angeles Times, and many other news sources: NPR, CNN, CBS News, NBC News, and ABC News. Dr. Inan has also contributed to Smithsonian Magazine, Scientific American, Stanford Magazine, and Caltech Magazine.