Snow Lore 101
Will it snow? Here are some signs from nature you may want to look for.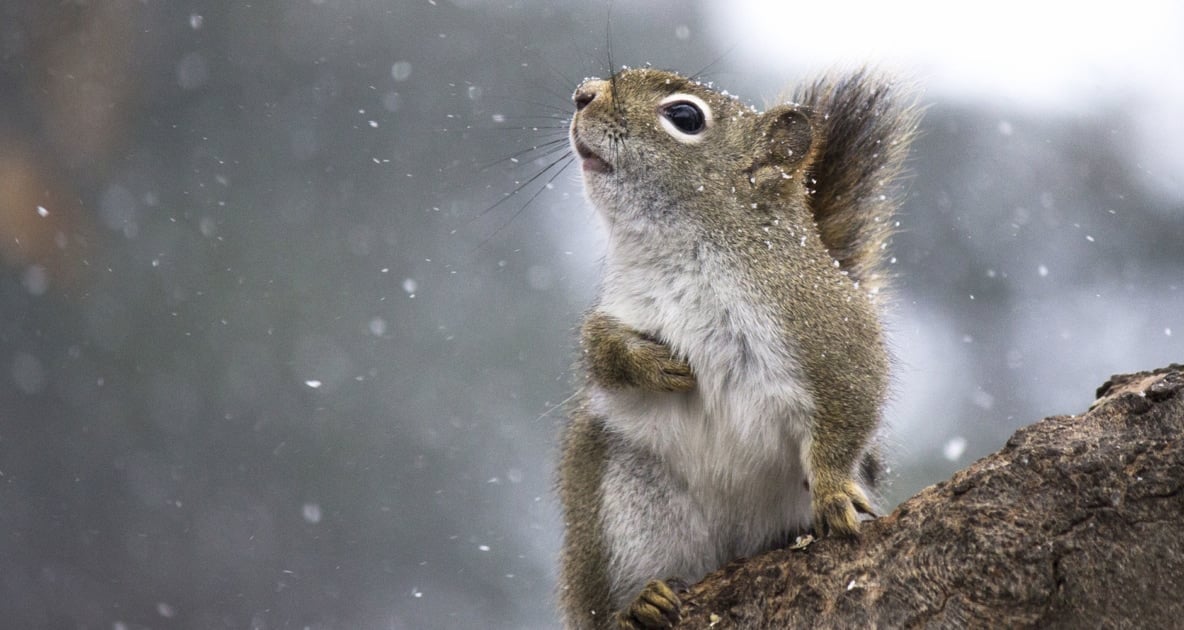 Weather folklore remains one of the most popular topics readers ask about, especially in the weeks and months leading up to winter each year when we share our 20 Signs of a Hard Winter. This fall, we received many messages and comments from readers sharing their predictions for the upcoming winter season. Based on the shape inside persimmon seeds, the width of the stripes of woolly bear caterpillars, or the thickness of farm animals' fur, would-be prognosticators come out of the woodwork every year to offer their pronouncements.
Over the years, we've listed many of the most widely known bits of weather folklore for predicting everything from a rainstorm to a hard winter. Now that winter is nearly upon us, though, the biggest question most people have is, "How much snow are we going to get?" With that in mind, here's a look at some folklore sayings that are specific to snow:
Snow Lore
As many days old as is the Moon on the first snow, there will be that many snowfalls by crop planting time.
If ant hills are high in July, winter will be snowy.
If the first week in August is unusually warm, the coming winter will be snowy and long.
For every fog in August, there will be a snowfall the following winter.
Squirrels gathering nuts in a flurry will cause snow to gather in a hurry.
As high as the weeds grow, so will the bank of snow.
A green Christmas = a white Easter.
If the first snowfall lands on unfrozen ground, winter will be mild.
If there is thunder in winter, it will snow seven days later.
See how high the hornet's nest, 'twill tell how high the snow will rest.
The higher muskrats' holes are on the riverbank, the higher the snow will be.
A halo 'round the moon means 'twill rain or snow soon.
The first snowfall comes six weeks after the last thunderstorm in September.
What are your favorite signs for predicting that a big snow is on the way?

Caleb Weatherbee is the official forecaster for the Farmers' Almanac. His name is actually a pseudonym that has been passed down through generations of Almanac prognosticators and has been used to conceal the true identity of the men and women behind our predictions.