What The Heck Is Colcannon?
These traditional Irish mashed potatoes combine cabbage or other greens with lots of melted butter and cream—it will become your new favorite side dish to serve any time of year!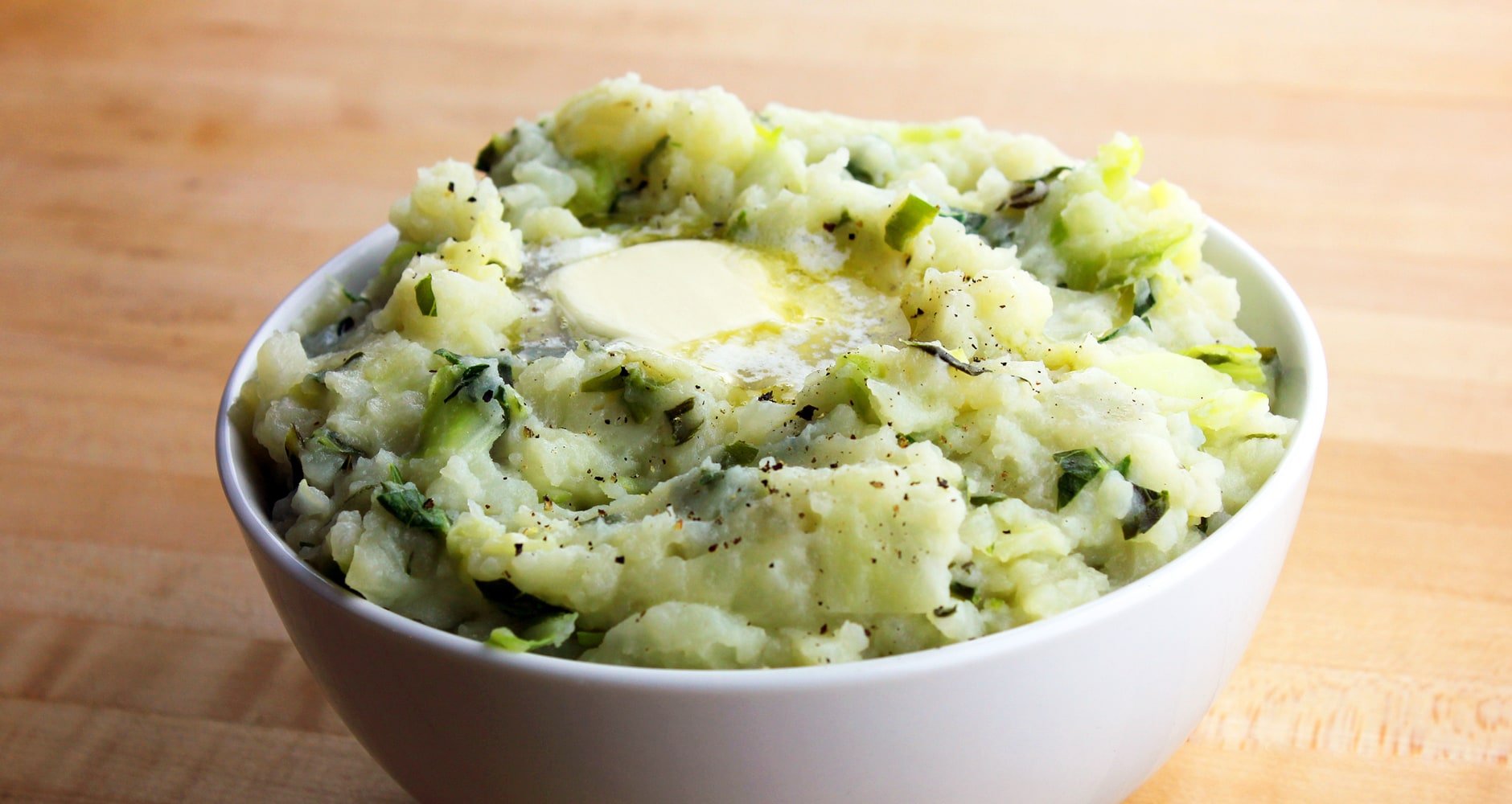 The Irish are masters of potato dishes, and colcannon is one of the best. Traditionally served for St. Patrick's Day, this tasty side dish can be served any day, and might become an instant family favorite. But what the heck is it?
The word "colcannon" derives from the Gaelic term cal ceannann, which means "white-headed cabbage." In Ireland, during the 17th and 18th centuries, potatoes, cabbage, and leeks were considered foods of the common man. So it makes perfect sense that one of the country's most popular dishes would combine these ingredients. It's not uncommon to find a colcannon recipe printed on the back of a bag of potatoes in Ireland.
There are many regional variations of the dish; some require adding bacon and some suggest boiling the greens with the potatoes. You can also enjoy your leftover colcannon for breakfast by cutting it into patties and frying it with your leftover corned beef.
Traditional Irish Colcannon
Irish Mashed Potatoes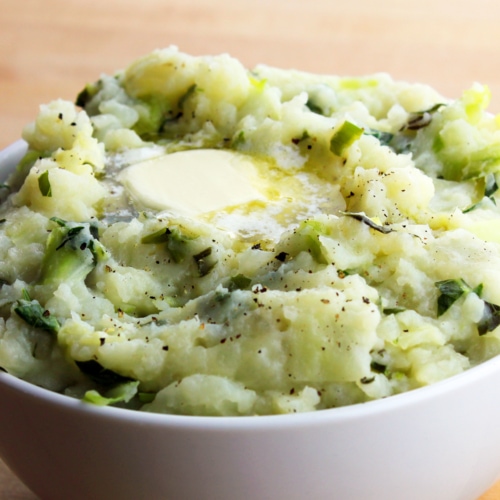 Traditional Irish Colcannon
Ingredients
2

pounds

Russet potatoes (roughly 4 large potatoes), scrubbed, peeled, and cut into chunks

4

tablespoons

unsalted butter (plus 2 tablespoons for serving)

3

cups

lightly-packed chopped green curly kale, cabbage, collards, or other leafy green

3

scallions, chopped (including the green parts – we're substituting scallions for leeks in this recipe).

1

cup

whole milk or heavy cream

Kosher salt

pepper to taste
Instructions
Add potatoes to a pot of cold, salted water. Cook until tender (about 15-20 minutes). Drain and return to the pot.

In a separate large skillet, cook the greens with butter, about 4-5 minutes until they are wilted. Add the scallions and cook another minute. Pour in the milk or cream, mix well, then add the potatoes. Reduce the heat to medium.

Use potato masher and hand mash the potatoes, mixing them up with the greens. Add salt and pepper to taste, and serve hot, with 2 tablespoons of butter in the center, which will melt.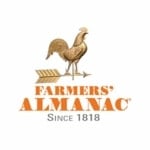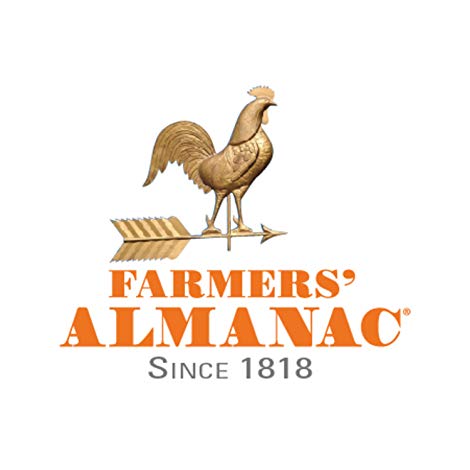 This article was published by the staff at Farmers' Almanac. Do you have a question or an idea for an article? Contact us!