What Is Diatomaceous Earth And How Does It Kill Bugs?
Got roaches? Fleas? Grab the diatomaceous earth! This white powder has no odor, is all-natural, and a must-have because bugs hate it! Find out why.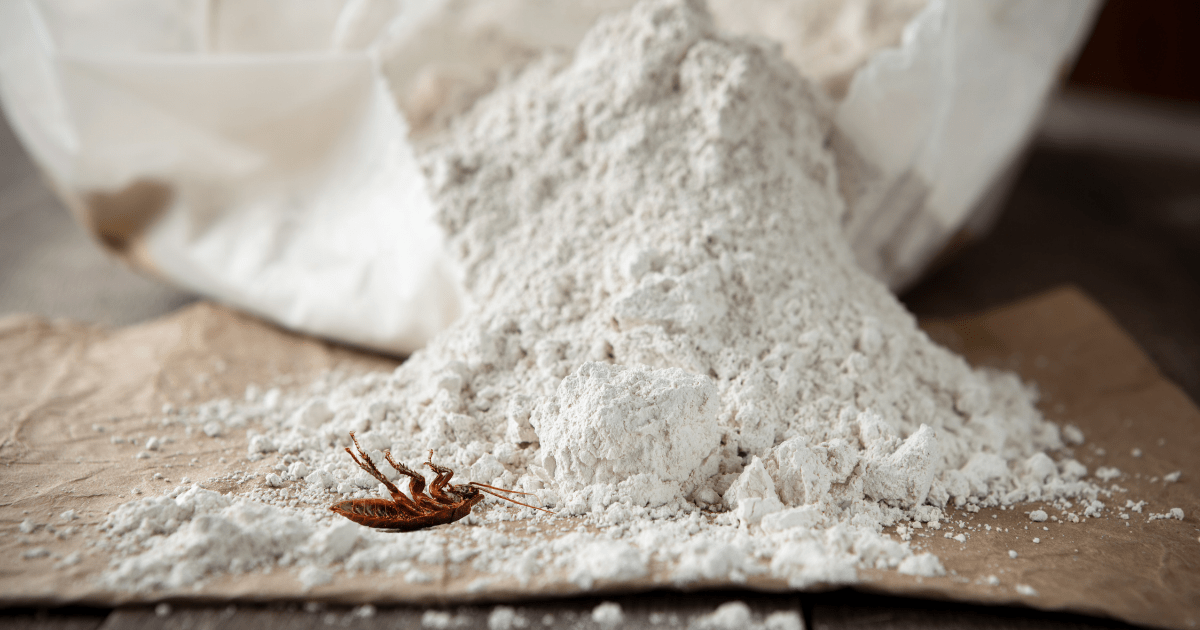 Diatomaceous earth (sometimes to referred to simply as DE) is one of those handy substances that has all kinds of uses around the home and garden. It is mainly used for pest control, it's effective at killing everything from fleas and roaches indoors to aphids and slugs outdoors.
What is Diatomaceous Earth?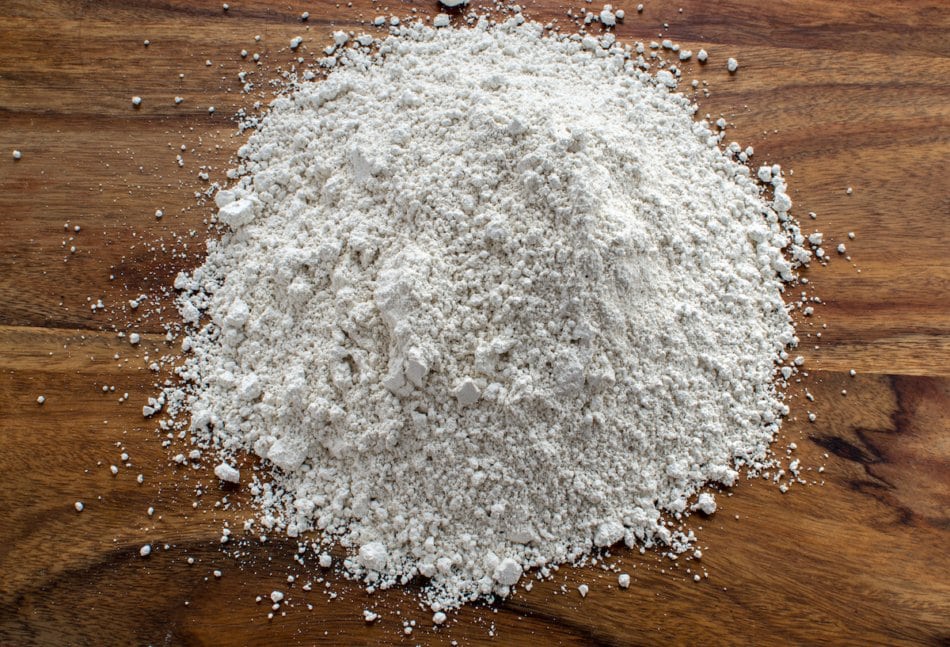 It's useful, but what the heck is it, exactly? The short answer is fossils! Diatomaceous earth (pronounced "dia-toMAY-shus" earth) is ground fossilized remains of a type of phytoplankton called diatoms, which have existed on earth for millions of years. Of course, to look at diatomaceous earth, it doesn't look like fossils — it is more of an off-white powder that looks similar to talc and has no odor. In order to see the fossilized diatoms, one must put DE under a microscope. If you are wondering what the fossilized diatoms look like, they generally come in two shapes. The long stick-shaped diatoms are called pennates, and the round, cylindrical diatoms are centric diatoms.
Important: Be sure to use diatomaceous earth marked "food grade."
How Does Diatomaceous Earth Work?
The reason why DE is recommended for killing bugs is pretty simple. The dust is scratchy, so when critters with exoskeletons (hard shells on the outside) are exposed to diatomaceous earth, it cuts through that protective layer, and the bugs eventually dehydrate and die. That scratchiness, caused by the microscopic edges of the fossilized diatoms, is also why DE irritates the skin and eyes. It is recommended that you wear a mask if you are applying it in large amounts.
How To Use Diatomaceous Earth To Treat Roaches
Courtesy of DiatomaceousEarth.com
Step 1: Give your home a thorough cleaning. Sweep, mop, put away food, and vacuum thoroughly. Maintaining cleanliness is usually the best defense against cockroaches.
Step 2: Dry up any damp areas to prepare for your diatomaceous earth application. Any kind of entrance for a cockroach should be sealed up with caulk.
Step 3: Apply DE anywhere you have seen cockroaches, including around the house along the foundation. Dust lightly, since cockroaches won't step on diatomaceous earth if the dusting is too heavy. Apply DE anywhere cockroaches can hide, enter your home, and where food is commonly dropped. Don't apply DE to any area that is consistently damp or wet, since wet diatomaceous earth will not kill insects.
Step 4: Leave DE applied as long as the cockroach infestation continues. Reapply if the DE gets washed away. Once the cockroaches are gone, you can vacuum up the diatomaceous earth but you can also leave it down as a preventative measure against future infestations.
How To Use Diatomaceous Earth To Treat Fleas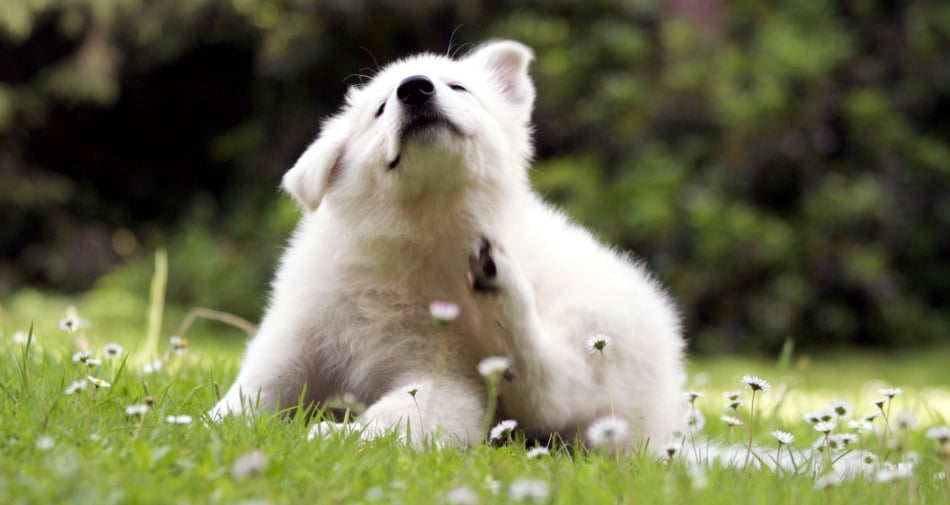 Diatomaceous earth has been used for years as an insecticide to control fleas.
Step 1: Be sure the areas you are treating are completely dry, and that the room is well ventilated and free of family or pets during the treatment process.
Step 2: Dust the affected areas (pet beds, blankets, surfaces of cat condos, etc.) with the diatomaceous earth using an applicator, or sock filled with the product.
Step 3: Let the DE penetrate the areas for an hour or more (if possible) then vacuum it up. Vacuum daily for maximum flea control. Treat small areas at a time as you will be vacuuming up the DE and you don't want to burn out your vacuum's motor. Shop vacuums work well.
While DE is considered non-toxic to humans and animals; it can be drying to skin, as well as irritate eyes and nasal passages. Please talk to your veterinarian about whether DE is right for treating your pet's skin and fur.
Using It In the Garden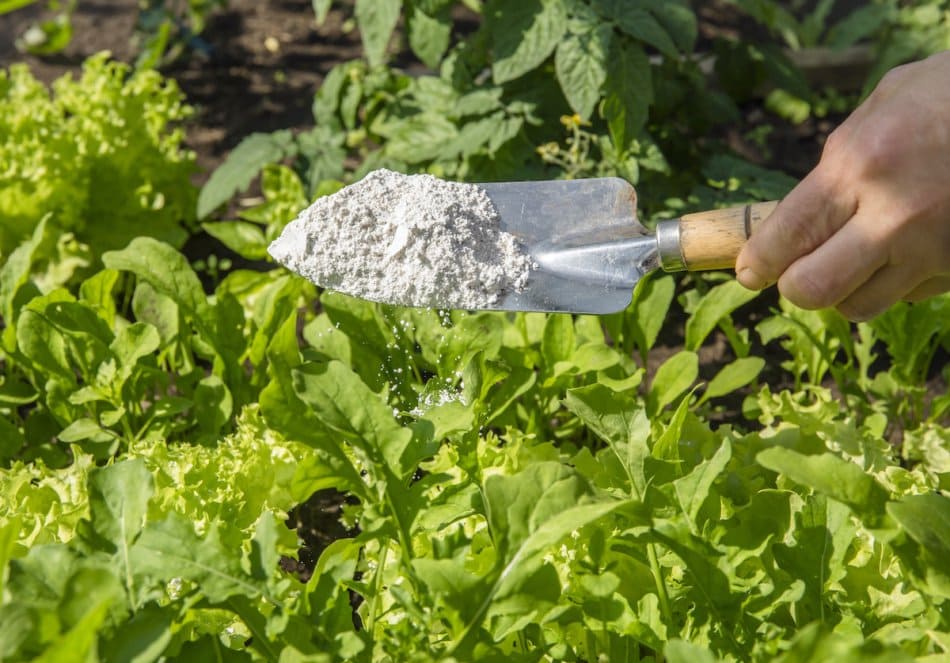 DE is also an effective organic pest control method in the garden for a wide range of garden pests, even those that don't have hard exoskeletons, like slugs and tomato hornworms. Sprinkle it at the base of plants, or use it to create a barrier they won't cross.
To protect against beetles you can dust the leaves of any plants that have visible signs of damage.
If it rains, you'll have to reapply.
Unfortunately, DE will kill all insects with exoskeletons, even the beneficial ones, so be extra cautious when applying and really focus on single plants that show signs of pest damage.
Is DE Safe?
Even though diatomaceous earth is a chemical-free alternative to bug sprays, it is a fine powder and can be irritating for those with asthma or any sort of lung issues. Use caution when applying.
We don't normally think of fossils as being useful to have around the house, even if they are interesting. In the case of diatomaceous earth, however, a small bag can work wonders on pest problems around the home and in your garden!

Amber Kanuckel is a freelance writer from rural Ohio who loves all things outdoors. She specializes in home, garden, environmental, and green living topics.