10 Hygge Practices You Need In Your Life Right Now
Feeling the chill and blues of the season? A dose of the Scandinavian practice of hygge may be in order. But what is it, and how do you pronounce it? We have the answers!
This time of year, the weather can be cold and grey, and the dark mornings and evenings may have you dreaming of warmer and brighter months. If you are feeling the chill and blues of the season, then a dose of hygge may be in order. But what is it, how do you pronounce it, and why is it so popular?
What The Heck is Hygge?
Hygge (pronounced "hoo-geh") is a Danish concept of taking pleasure in everyday things, simplifying life, and creating coziness in the home. It encourages you to savor the good moments and foster meaningful relationships while relaxing and indulging. The word derives from an old Norwegian term, hugga, meaning "to comfort" or "to console," and while there is no literal translation in English (the closest is "hug"), it's a mindset that has helped sustain the people of Denmark through long, chilly winters — Danes rank as one of the happiest people on the planet.
The concept has increased in popularity—there are several books that recently came out on the topic, with more reportedly to come. In fact, one of the Oxford Dictionary's finalists for 2016 Word of the Year was "hygge."
10 Hygge Rituals To Bring Into Your Life
1 . Lighting: Dim the lights and dig out the candles (opt for natural beeswax over scented ones). Proper lighting is an essential part of hygge. Soft, natural glows offer a warmer and more relaxing environment. No candles? Simply turn off "the big light" and opt for warm-toned lamps or fairy lights to heighten warmth and coziness.
2. Hygge Together: Hygge is best when shared in an intimate group of people. Studies show spending quality time with loved ones makes us the happiest. Gather with friends and family over a warm cup of coffee, serve a hot meal around the table, bring out the board games, or laugh until the wee hours of the morning. Laughter, conversation, and warmth of friendship are all part of hygge.
3. Cozy Furnishings: Break out the blankets and pillows to create hygge in your home, with an emphasis on things natural and soft, preferably made from natural materials like wool. Try creating a cozy nook with soft cushions and blankets where you can snuggle up with a good book. Hygge is all about homeyness, and by creating a space with pieces that make you happy, you've created hygge.
4. Be Comfortable: Think woolly socks, knit sweaters, and warm leggings. Natural fibers are a great way to feel warm and cozy during the brisk winter. Dig out your favorite warm and cozy garments and get ready to hygge!
5. Eat and Drink Well: Hygge is all also about indulging in the good things in life. For many of us that includes delicious, comforting and hearty food: delicious soup or a simple roast chicken. Keep foods simple and spend time with loved ones by cooking together. Hygge is about satisfying your taste buds and allowing yourself to enjoy things that make you happy. Cakes, pastries, and cookies are definitely hygge. Don't forget to serve up those hot drinks. Mugs of rich hot cocoa, tea, and coffee are all good for warming the soul.
6. Unplug: Hygge is all about living in the moment and embracing life. Turn off the cell phones and TV. Pick up a book, read the newspaper, share a conversation, listen (or create music), paint a picture, or play a game. It is easy to get lost in the digital world and neglect each other. Spend time with the people you love (or yourself) and don't let screens distract you from being present and in the moment.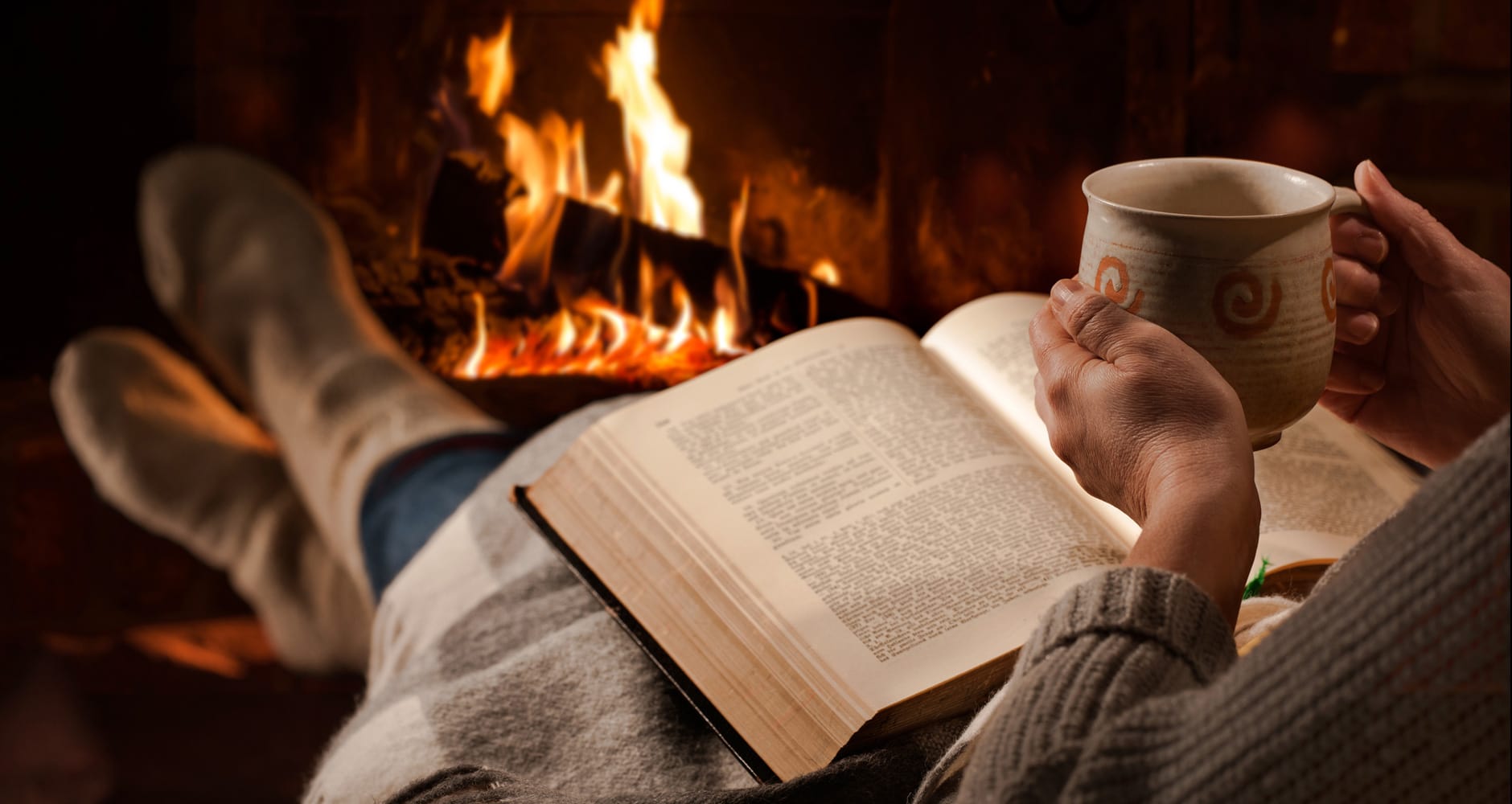 7. Connect with Nature: While much of hygge is about creating a warm and inviting space indoors, Danes embrace all seasons and getting outside. Hygge is about balance and creating a healthy life so exposure to nature is key. Spending time outdoors is not only refreshing but when engrossed in nature, we tend to be more present and relaxed. So wrap yourself up in a warm scarf, dive into your "wellies," and get outside (as long as you have a cup of hot cocoa and a roaring fire waiting for you when you return!)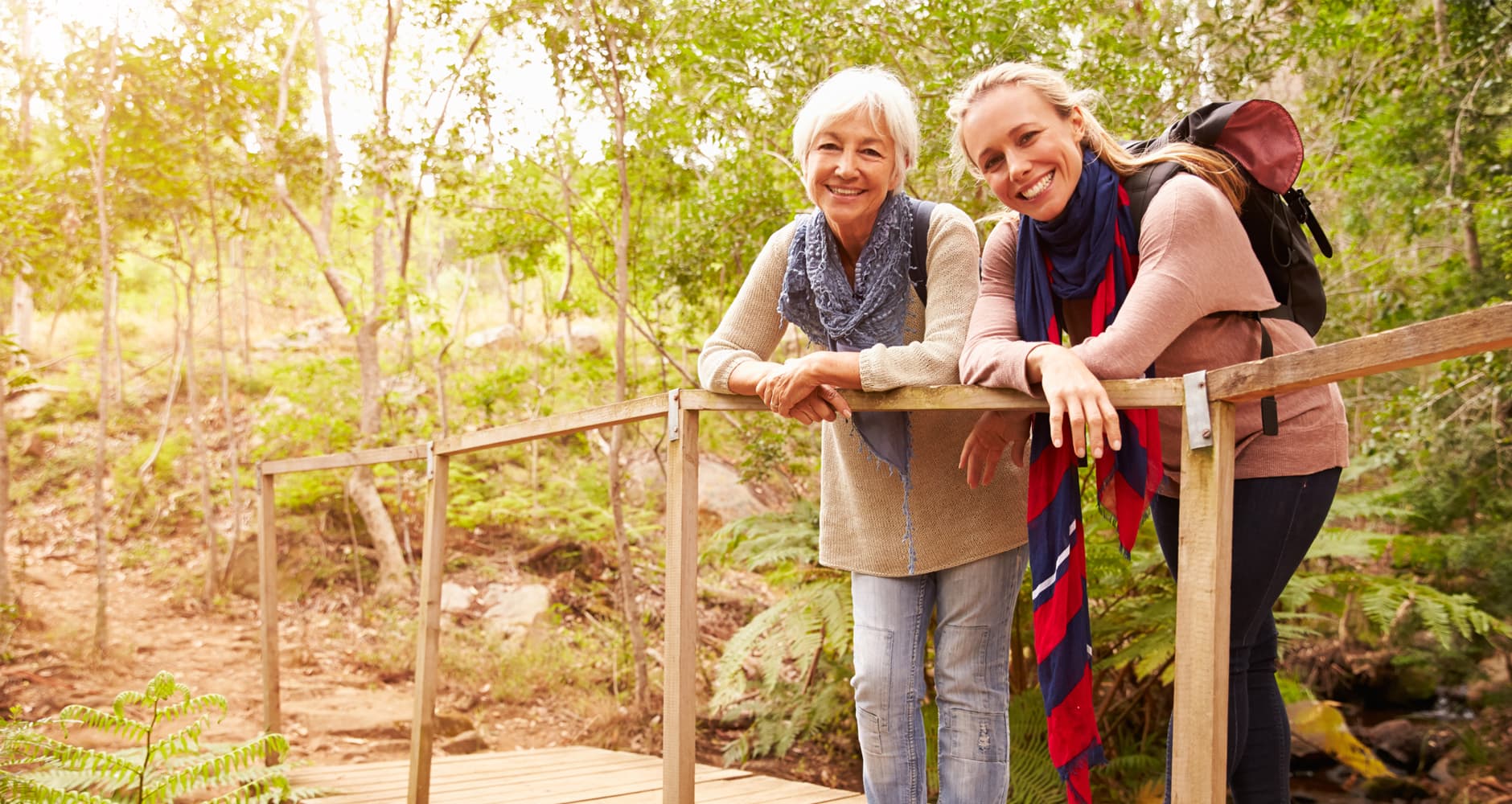 8. Bring Nature Indoors: There is no shortage of happiness in nature. Bringing the outdoors inside is a great way to feel connected to the outside while remaining snuggly inside. Willowy branches, bunches of fresh blooms, pinecones, and piles of wood are all reminders of our beautiful world outdoors. Feeling connected to nature, even reminders of it inside, help bring a sense of peace and comfort.
9. Make a Fire: Few things can evoke the feeling of coziness like a roaring fire while the temperatures plummet outside. It can draw people in like a trance while imprinting a sense of calm and peace. A proper hygge fire should use real wood (if possible).
10. Linger: Enjoying and savoring the moment is total hygge. Lingering after meals, savoring conversations, and slowing the pace of life. Pour a cup of coffee, light the candles, snuggle up under a blanket with a loved one, and slow time enough to soak it all in. Aim to achieve this nirvana with a sense of coziness, camaraderie, and contentment. Add a little hygge to your life this winter and embrace the beauties of the season.
While it may be tough to carve out time to indulge and get cozy by the fire, simply incorporating a few of these practices into your routine can be good for your health.

Natalie LaVolpe is a freelance writer and former special education teacher. She is dedicated to healthy living through body and mind. She currently resides on Long Island, New York, with her husband, children, and dog.