Which Home Heating Fuel is Best?
Should you heat your home with firewood, oil, natural gas, propane, wood pellets, or something else? Get the low-down on various fuel sources, and what each costs over a season of heating.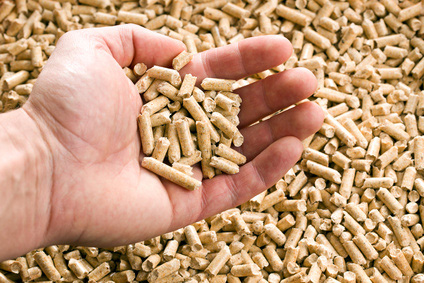 When a bitter cold forecast comes to fruition, homeowners are keenly aware of what it takes to keep the house warm. There is no boilerplate answer to choosing the best heating source. Factors such as climate, lifestyle, and budget all play a part in deciding the most practical system.
If you have a woodlot and live by the adage that burning wood warms you twice (once when you cut and stack and again when you burn it), then a woodstove is ideal. On the other hand, if you're on the prairie with few trees, a pellet stove may make more sense. You have to weigh the variables.
Fossil fuels have a polluting reputation of spewing unburned particulates into the air. In some parts of the country, there are stringent regulations on the type of stoves you can use, as well as when you can burn, which is problematic if you depend on it as a primary heat source.
Fortunately, many traditional fuel options, such as wood, coal, and oil, have been greatly improved with higher efficiency rates and advancements in air quality issues. It's worth taking a look at some you might have dismissed. Here is how several of the more popular options stack up …
Wood Heat
Installation Costs: Expect to pay between $1,500—$5,000 for a new stove, depending on the style and chimney requirements (whether you have an existing chimney or have to install a new one). Choosing an EPA-certified woodstove adds a few hundred dollars to the final bill, but it pays for itself in a short amount of time since it burns the wood more thoroughly.
Fuel Costs: Wood can be as cheap as the fuel and maintenance for your chainsaw if you have a cost-free source. If you're buying it, expect to spend $145—$225 per cord (a stack that is 4-ft. high, 4-ft. wide and 8-ft long) depending on your location and the type of wood. Most people use 4—6 cords per season.
Fuel Availability: What to burn is a matter of what grows around you. In the eastern part of the country, hardwoods such as oak and maple are the best options because they burn hot and clean. Other regions have more pine and larch, and while they're not ideal, they'll work. Regardless of the species, be sure to clean the chimney regularly to minimize creosote buildup.
Cleanliness: One of the greatest drawbacks of wood is the mess. When you haul in wood you're often bringing in bugs, as well as shedding a lot of bark and pieces. Cleaning the ash out of the bottom of the stove usually kicks up dust, as well.
Air Quality Issues: The EPA-certified stoves produce far less smoke than older models, and use a third less fuel. Less smoke means better burning.
Pellet Stoves
Installation Cost: New stoves cost $1,700— $3,500 installed. They can be vented through a wall and don't need a high-tech chimney. Pellet stoves rank high in efficiency because they burn a small amount of fuel as needed. This mini-inferno warms the air in the heat exchangers before blowing it into the house.
Fuel Costs: Price varies considerably based on location, but estimates for 2014 are $250—$309 per ton. Most homeowners who use pellet stoves as the main source of heat report using 2—4 tons of pellet fuel per year.
Fuel Availability: Pellets are made from recycled sawdust and resemble inch-long rabbit feed. Some even burn unprocessed corn and fruit pits, (cherry). They're usually packaged in 40-pound bags, found at pellet stove dealers, as well as home improvement stores.
Cleanliness: A ton of pellets come on a 4 x 4 pallet, take up half the space of a cord of wood, and can be stored in the garage, basement or anywhere. Since there's no dirty wood to haul inside, pellet stoves are much cleaner. Forty pounds of pellets produce only one cup of ash.
Air Quality Issues: Pellet stoves are one of the cleanest fuel burners with an efficiency rate of around 85% making them exempt from the EPA's smoke emission requirements.
Heating Oil Furnace
Installation Cost: You can pay between $2,500—$4,000 for a mid-efficiency furnace and twice that amount for the high-efficiency units.
Fuel Cost: Prices fluctuate according to many outside sources, include the value of the dollar on the world market, but full-service fuel delivery was roughly $3 per gallon in early 2014.
Fuel Availability: Popular in the Northeast, but it can be found in most regions. In very cold areas of the country, many homeowners mix a higher grade fuel, which is more expensive, with the standard #2 heating oil to reduce the chances of the oil gelling in the tank.
Cleanliness: Oil burners do produce soot, which is why it's imperative to have it professionally cleaned and serviced each year. This involves vacuuming the soot out of the burner, changing filters and adjusting electrodes to ensure it's operating at its best.
Air Quality Issues: According to the Energy Communications Council, heating oil burns nearly 95% cleaner than it did in 1970, and with new fuel blends, the industry is aiming for zero emissions. By July of 2012, all of New York must use a cleaner low sulfur fuel that will even further improve air quality and efficiency.
Propane Wall Furnaces
Installation Cost: Wall furnaces are an easy and relatively inexpensive way to add supplemental heat or warm up a cold spot in the house. They typically cost $1,000— $2,000 installed. They can be vented directly through the wall.
Fuel Costs: Liquid propane prices fluctuate throughout the year and are usually cheaper during the warm months. Estimate paying $2.75 per gallon.
Fuel Availability: Propane is available in most areas of the country, and is a viable fuel source for those who do not have natural gas close at hand. Homeowners install either a below ground or aboveground tank that is filled as needed.
Cleanliness: Propane wall furnaces are a reliable, low maintenance choice to take the chill off of a room or as a backup heat source. There's no mess and very little fussing.
Air Quality Issues: Propane creates no particulates, although you want to keep the exhaust vent away from open windows or doors to prevent the noxious gases from flowing back into the home.
Natural Gas
Installation Cost: Like propane, you can install a wall furnace for $1,000—$2,000. The larger, self-standing units that heat the entire house will cost between $2,000 and $3,500, depending on the efficiency level. The best ones are 96% efficient; they cost more to install but will make a dent in the monthly bills.
Fuel Costs: Costs are highly variable depending on your region. Transportation charges and taxes also play a significant part in determining your final bill. Costs per 100 cubic feet (ccf) vary between $.53 ccf—$.79 ccf in the Northeast, but the transportation costs could easily double the final payment amount.
Fuel Availability: Natural gas is a popular option in many parts of the country, but its availability depends on local utility companies and whether the infrastructure is in place.
Cleanliness: Like propane, there is no smoke or mess involved with natural gas.
Air Quality Issues: Natural gas furnaces must be vented to the outside because of carbon monoxide issues, but there is no smoke or other particulates.
Anthracite Coal Burners
Installation Cost: A new stoker stove will cost $2,000—$4,000, but it usually pays for itself within a few seasons. The hand-stoked models are less expensive, but you have to do the fire tending yourself. Like a pellet stove, it requires electricity to operate the internal workings and the fan to circulate the warm air, but once loaded you don't have to feed it for at least a day.
Fuel Costs: Anthracite coal is typically $200—$235 per ton delivered, although it can be purchased in bags at a slightly higher price. Most homeowners use 2—4 tons per year.
Fuel Availability: Anthracite coal is readily available in much of the East and Mid-Atlantic region, and is shipped as far west as Minnesota.
Cleanliness: You have to clean out the ash pan every few days depending on how much coal you're burning, and occasionally clear out the "chinks"–the bits of particles that aren't pure coal and that will clog the airflow. There is coal dust when you load it, but many people think it's far less messy than wood.
Air Quality Issues: Since anthracite thoroughly burns there are no particulates released into the air and no creosote in the chimney or vent.
Seasonal Heating Costs
While there are many variables when choosing the best heating source for you, an important consideration is what it will cost you to keep your home warm during the coldest months of the year. Here are estimates based on heating a 1200-sq.-ft. home from the months of October to March.
– Wood: Heating with wood may be practically free if you have your own source. If you have to buy it, estimate $580—$1,350 for 4—6 cords.
– Wood or corn pellets: Figure on between 3—5 tons for most homes, which calculates to $390—$1,000, depending on availability.
– Heating oil: The average homeowner will spend $2,400—$3,000 for 800— 1,000 gallons of oil for the season.
– Propane: Using 400—600 gallons, your seasonal cost would be $700—$1,650.
– Natural gas: Average household usage for natural gas is 72 ccf per month.
Since the cost of transportation and taxes varies so greatly heating your bill can range from $420—$720 per season. If you have other gas appliances, obviously your cost will be higher.
– Anthracite coal: Budget $400—$940 for 2—4 tons.
Keep Learning
How To Save Money On Your Heating Bill
11 Ways To Prepare Your Home For Winter
Join The Discussion
What kind of heat do you have in your home or apartment?
Have you seen a rise in fuel prices this season?
What are some tips and tricks that you use to save money on your heating bills?

Amy Grisak is a freelance writer, blogger, and photographer specializing in gardening, local food, and stories about her home state of Montana. She enjoys sharing her experiences with self-reliant living and outdoor recreation. Her article on the "hugelkultur" gardening technique appears in the 2021 Farmers' Almanac. You can follow her topics on her site, AmyGrisak.com.