Beet Red Velvet Cupcakes With Cream Cheese Frosting
Red velvet without artificial red dye? Genius! And no one will know they contain beets, so your secret is safe with us. Try this yummy recipe!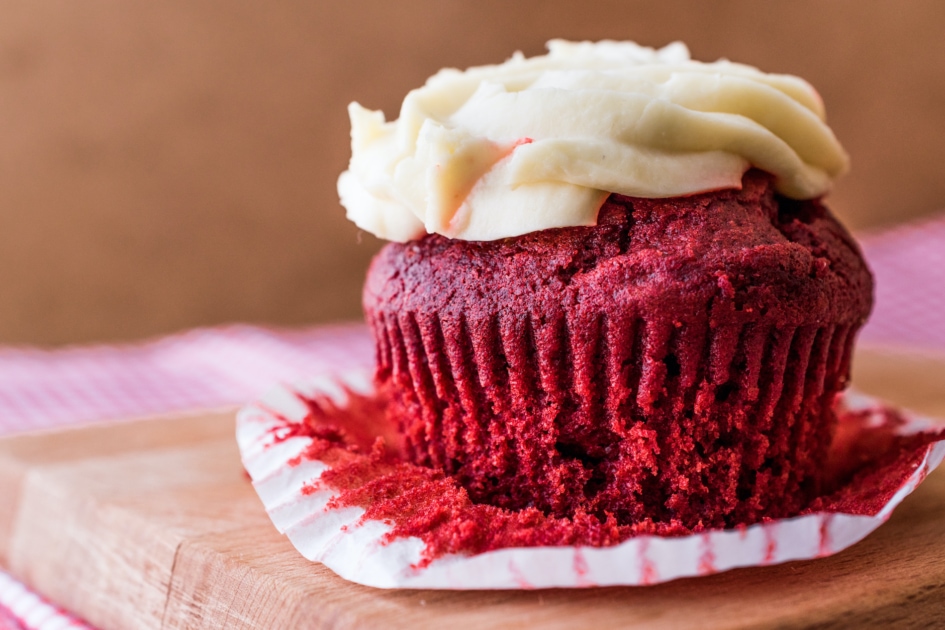 Red velvet without the artificial dye? This is it! Using garden or farmers' market beets to color these cupcakes makes a world of difference in moistness and flavor. And no one will know they contain beets, so your secret is safe with us!
Beet Red Velvet Cupcakes With Cream Cheese Frosting
Ingredients
10

oz

red beets, (scrubbed)

2

tbs

fresh lemon juice

3/4

cup

canola oil

3/4

cup

whole buttermilk

4

large eggs

2 ½

cups

all-purpose flour

2 ½

cups

granulated sugar

3

tbs

unsweetened cocoa

2

tsp

baking powder

1

tps

fine sea salt

1/2

tsp

baking soda

1

8 oz. package

softened cream cheese

1/4

cup

softened unsalted butter

1

16 oz package

powdered sugar

1

tsp

vanilla extract

1

cup

toasted pecans (optional)
Instructions
Wrap beets in parchment paper. Microwave on high until tender, 8-10 min.

Cool beets wrapped in paper until just warm to the touch.

Peel beets, and coarsely chop. Process chopped beets and lemon juice in a food processor until finely chopped, stopping to scrape down the sides of the bowl as necessary.

Add oil and buttermilk. Process until smooth.

Add eggs. Process until completely combined.

Whisk together flour, sugar, cocoa, baking powder, salt, and baking soda in a large bowl. Add beet mixture and whisk just until combined.

Line 2 (12-cup) muffin pans with baking liners.

Using an ice-cream scoop, a spoon, or a liquid measuring cup, fill liners two- thirds full with batter.

Bake in preheated oven until a toothpick inserted in center comes out clean, 15 to 18 minutes.

Cool in pans on wire racks 5 minutes. Remove from pans to racks, and cool completely.

Beat cream cheese and butter in the bowl of a stand mixer fitted with paddle attachment or with a handheld mixer on medium speed until very smooth.

Gradually add powdered sugar, beating on low speed until blended and light and fluffy.

Spread frosting on cupcakes with spatula, spoon, or ziplock freezer bag (cut 1 corner of bag to make small hole and pipe frosting on cupcakes).

Sprinkle with pecans, if desired.
Beet Tips
Choose beets that are small and firm with deep maroon coloring, unblemished skin, and bright green leaves with no sign of wilting.
To store beets, trim the greens 1-2 inches from the root as soon as you get them home. The leaves will sap the moisture from the beetroot.
Store the greens in a separate plastic bag and use them within two days. The root bulbs should also be bagged separately and can be stored in the refrigerator crisper drawer for 7 to 10 days. More ways to store your root veggies here!
Fresh cooked beets may also be frozen for up to ten months. Be sure to peel before freezing in airtight containers or plastic bags, leaving no air in the container.
Looking for more beet recipes? These can't be beat!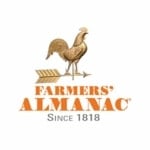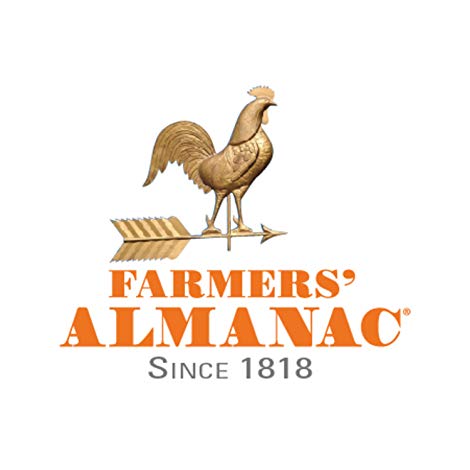 This article was published by the staff at Farmers' Almanac. Do you have a question or an idea for an article? Contact us!