Make Your Own Cough Drops
'Tis the season for colds and flu. If you're someone who likes to make your own natural remedies, this DIY recipe for cough drops is for you. No candy mold needed!
'Tis the season for colds and flu (sometimes it seems like 'tis always the season!) and sore, scratchy throats and coughing are making their way through households everywhere. Soothe and quiet coughs with these all-natural cough drops that taste delicious.
If you're someone who enjoys making your own natural remedies and likes to know the ingredients in the things your family consumes, this recipe is for you. Keep in mind that these are a bit time consuming and require some patience while cooking (if you've ever made candy you may be familiar with this fact), but the result is a tasty, all-natural lozenge that your whole family will love. The best part is no candy mold is needed!
The ginger in this recipe will give the drops a tiny bit of "heat"—if you don't like ginger, you can omit it. See variations below.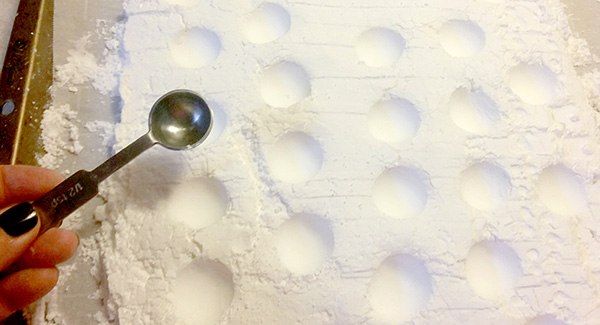 Honey Lemon Ginger Cough Drops
Ingredients
1

cup

organic honey (granulated sugar may be substituted)

1

lemon, sliced (preferably organic; if not, wash the residue off the exterior)

Fresh ginger root – a 2" piece, peeled, and cut into thin slices (preferably organic)

2

cups

water

cups

water

2

cups

water
Instructions
Directions:

In a large saucepan, place lemon and ginger slices in water and bring to a boil. Reduce heat and simmer, uncovered for 30 minutes.

While liquid is simmering, prepare your candy "molds" using the following method:

Cover a cookie sheet with parchment paper. Pour enough powdered sugar to create 1" thickness and smooth down with a frosting spreader or knife so the surface is smooth.

Next, using the back of a round teaspoon measure, make indentations in the sugar. Set aside. These indentations will be your candy molds.
Next, take the saucepan off the heat and strain solids out and reserve liquid to yield about 3/4 cup. Add liquid back to the saucepan and add the honey. Cook over medium heat, stirring frequently so the mixture doesn't boil up the sides. Your mixture is at the hard candy stage when the candy thermometer reaches 300º F. (NOTE: Honey scorches easily so do not be tempted to turn up the heat to speed the process).
If you don't have a candy thermometer, you can use the "ice water" method. To test if your candy is ready, drop a small bit of the mixture into a glass of ice water. The candy should form a hard ball. Take it out and test it. It should "crack" when bitten. If it's still too soft, keep cooking.
When your candy mixture is ready, take it off the heat and stir down the bubbles. Be careful, as this mixture is very hot and can burn skin. Carefully spoon the mixture into each of the powdered sugar molds (you'll need to work quickly) and let the candy harden completely at room temperature (do not refrigerate or freeze to speed up the process — they only take about 20 minutes to cool).
Dust drops completely in the sugar by swirling them around. Now they're ready to enjoy! If the drops get sticky, dust them with cornstarch.
Yields approximately 36 cough drops, depending on the size of your individual candy molds. Store in a zip lock plastic bag or pop in a candy dish.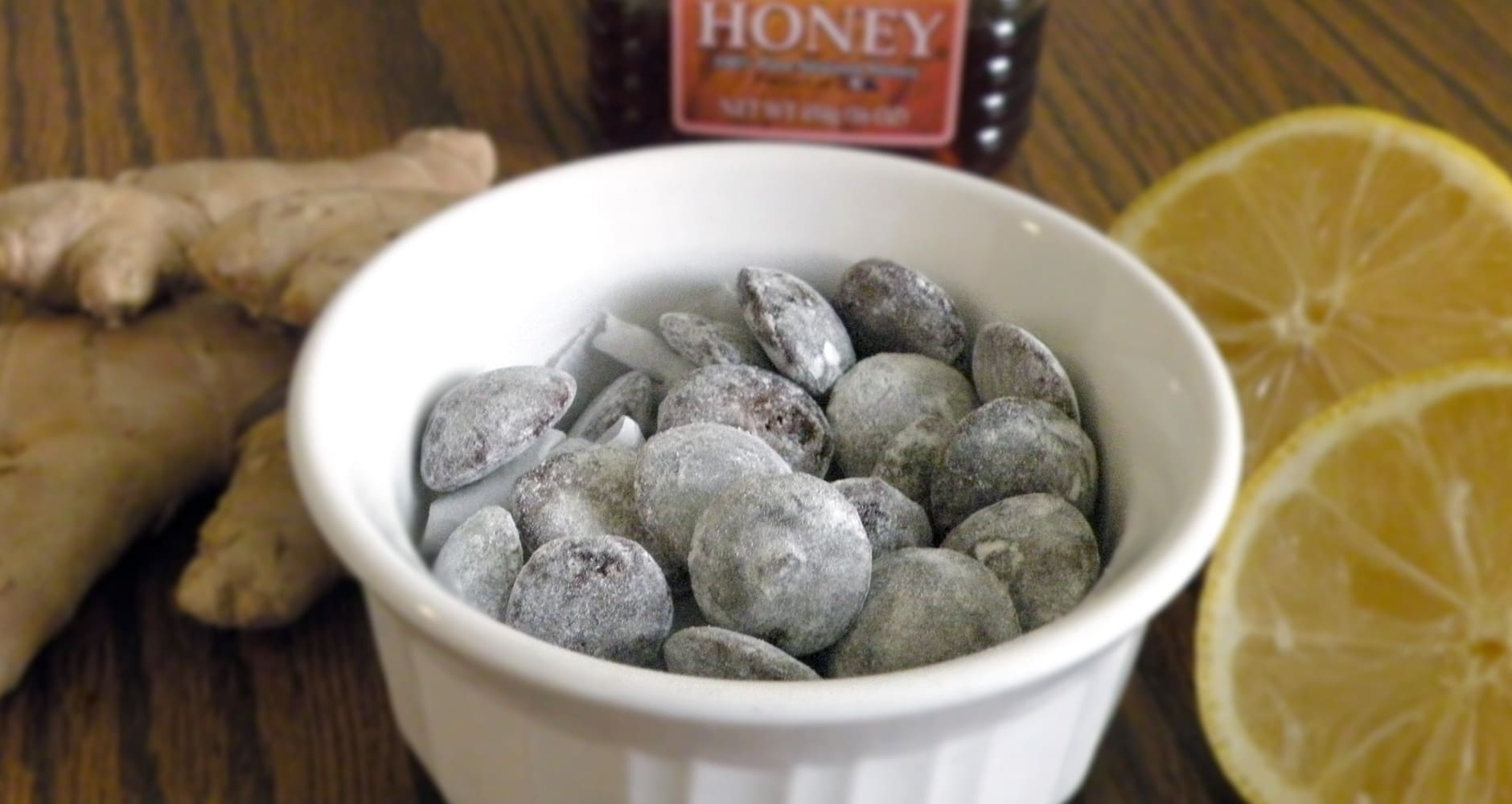 Variations:
You can substitute the lemon and ginger in this recipe with any other herbs you like. Make an herb tea by boiling 2 cups of water and add 2 teaspoons of dried herbs (use organic if possible) of your choice. Some ideas are slippery elm, cinnamon, clove, or chamomile. Simmer for 20 minutes and strain away any solids until you have 3/4 to 1 cup of herb-infused tea. Then follow the recipe above, at the point where you add the honey.
To safely clean your pot: Allow your pot to soak in hot tap water until sugar mixture is completely dissolved, then wash as usual.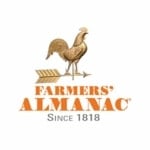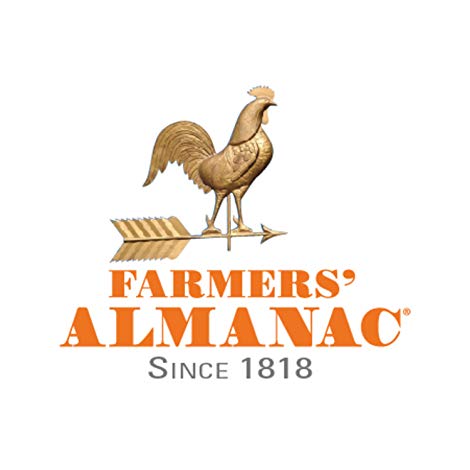 This article was published by the staff at Farmers' Almanac. Do you have a question or an idea for an article? Contact us!
Keep Exploring