When Will The Fireflies Light Up Your Back Yard?
Wondering when you'll see fireflies (or "lightning bugs") glow on these warm summer nights? Watch for this backyard clue!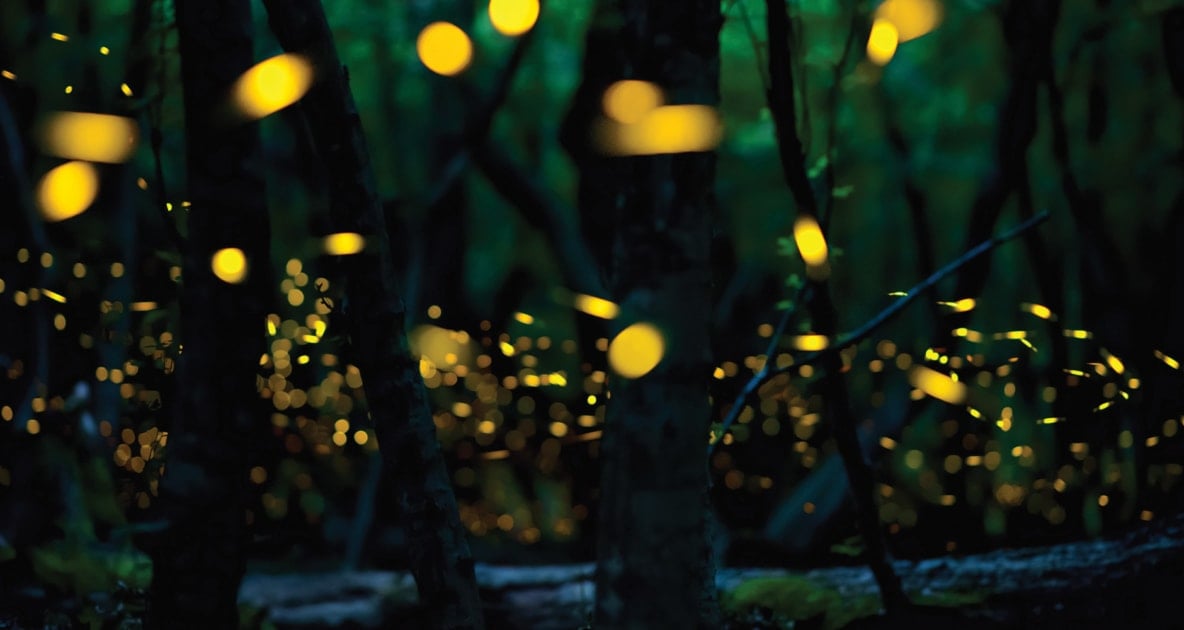 Watching fireflies (or "lightning bugs") is a pastime we all look forward to on summer nights. But when can you expect to see their subtle glow light up your backyard? Weather could give you a clue.
Yes, fireflies, which are actually a type of beetle, share a relationship with weather that goes deeper than the summer solstice. Their larvae live underground during winter, mature during spring, and then emerge in early summer anywhere from the third week in May to the third week in June. What dates you'll begin to see fireflies in your back yard is somewhat of a mystery, and changes from year to year. But scientists do know that air temperature and rainfall have something to do with it.
Muggy Bugs
Unlike people, fireflies love warm, humid weather. It helps them to survive. So in years when summer-like weather arrives before June does, fireflies tend to appear in lawns, gardens, and trees earlier than usual—sometimes as early as late spring. All the warmth from early summers and mild winters fools lightning bugs into thinking it's later in the season than it really is, and so they emerge sooner. Mild winters also mean a larger lightning bug population in your back yard, since the young will have had an easier time surviving the cold.
Wet springs also lead to earlier firefly flash displays—likely because firefly larvae feed on snails, slugs, and pill bugs which are brought out by rains. The damper the soil, the more plentiful these creepy-crawlers will be, and the more food young fireflies will have to carry them into adulthood. And it's the adult fireflies that flicker (mostly as a way to attract mates)!
While damp weather creates a wonderland for fireflies to thrive, they struggle in dry conditions. In the face of droughts and heatwaves, firefly eggs and larvae become stressed and often perish before they emerge. As a result, the enchanting effects of lightning bugs lighting up the night are delayed, their magical appearances postponed by heat stress.
Expect the Brightest Fireflies on the Warmest Nights
Weather not only plays a role in how soon you'll see lightning bug flashes but how many flashes too. On warm and humid evenings, lightning bugs can light up a field as if it were a Christmas tree! But on cooler nights when air temperatures take a dip into the 50s, don't be surprised if you wait a minute or longer to see a single flash. Why is this? Fireflies, like most insects, are cold-blooded (meaning they depend on heat from their surrounding environment to help them function), so their activity peaks when temperatures rise and slows when temperatures drop.
Or maybe you are planning to trek to the Great Smoky Mountains to view this year's synchronous firefly display (it's the largest population of synchronous fireflies in the Western Hemisphere, and begins May 30th ) Take a look at the video of this incredible event:
Have you seen fireflies yet in your backyard? Leave us a comment and "enlighten" us!
Check out these interesting facts about fireflies!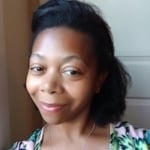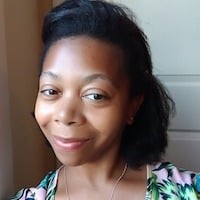 Tiffany Means is a freelance writer and a degreed meteorologist. She specializes in weather forecasting and enjoys making the subject of weather (and the science behind it) more relatable. She currently resides in the Blue Ridge Mountains of North Carolina.