14 Popular Foods Named After Real People
Is there a person behind your favorite food? We're dishing on these popular classics. Read on, but watch out—it may make you hungry!
Have you ever ordered a Cobb salad and wondered why it's called that? You may be surprised to know that some of your favorite foods started out as happy accidents made by some interesting people in history.
Here are 14 foods named after people and the stories about how they became world-renowned.
1. Granny Smith Apple
Ever bite into a crisp, tart Granny Smith apple and wonder, who was Granny Smith? Was she a real person? The origin of the Granny Smith Apple (Malus domestica) begins in Australia with a woman named Maria Ann "Granny" Smith. One day, Smith was cooking with French Crab Apples and threw the remains into a compost near a creek flowing behind her farmhouse. Over time, the pile sprouted a chance seedling and created apple trees that grew without human intervention. However, the apples that grew were not French crab apples. This mysterious cross-pollination in those wild conditions created a new apple tree that produced green and tart fruit. Granny Smith herself could not understand the true parentage of this new variety (it's suspected to have been the European Wild Apple). Smith tasted this new apple and loved the bright flavor and simplicity, so she decided to propagate the new apple trees herself.
Granny Smith passed away just a few years after her discovery, but her unique apples found a large following among local growers, and eventually gained national attention in Australia by 1890, and eventually the world.
2. Caesar Salad
The history of the Caesar Salad is a fun one that doesn't originate with Julius Caesar, but rather Caesar Cardini.
Caesar Cardini's family made the move from Italy to California in the early 20th century. Caesar grew up and started working in the restaurant business. However, during the height of prohibition in the United States, people working in the hospitality industry suffered. Caesar was smart though. After his brother noticed that a lot of Americans would cross the Mexican border for alcohol, he and Caesar moved their restaurant business to Tijuana.

On July 4th, 1924, Americans wanted to celebrate Independence Day with a few drinks during the height of prohibition, so they migrated across the border, packing the restaurants and bars. This mass influx caused food supplies to run low, so Caesar got creative. He found some items he had on hand; some garlic, eggs, Parmesan cheese, Romaine lettuce, olive oil, and a few other scraps he threw into the mix. With a little bit of finesse and salesmanship, customers loved the Caesar Salad, and the rest is history!
3. Cobb Salad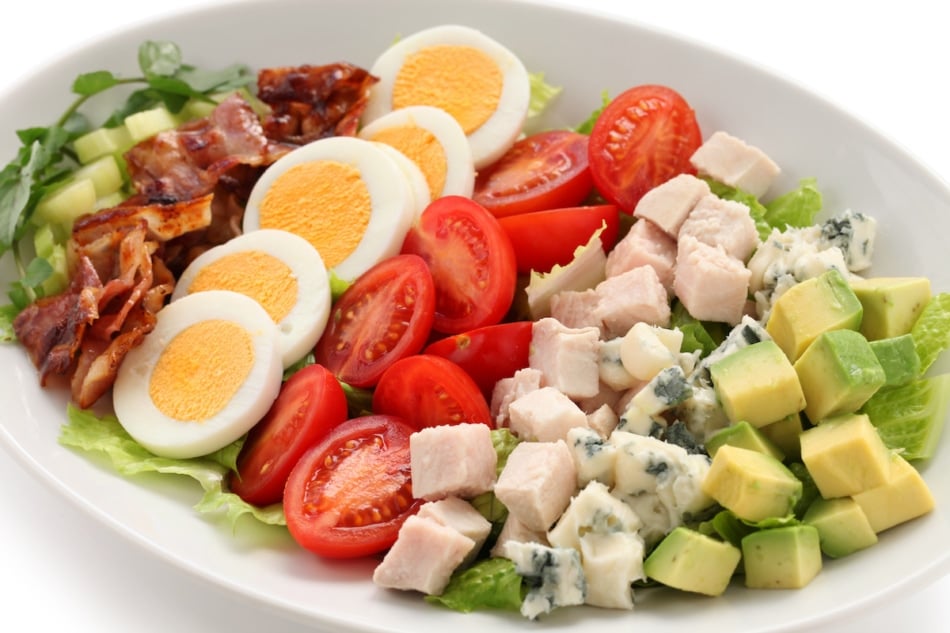 Another common myth, similar to the Caesar salad, is that the ubiquitous Cobb salad is named after the famous baseball player, Ty Cobb. Not so! The actual story of the Cobb salad starts in 1937 in Hollywood, California, at the Brown Derby Restaurant. Bob Cobb, the owner of the restaurant, was looking for something to eat, pulling out various items from the refrigerator, including lettuce, hard-boiled eggs, tomatoes, chives, cheese, and avocado. Bacon was being cooked in the restaurant, so he grabbed a few slices of it to add to his new concoction. With some resourcefulness, creativity, and late-night hunger of whatever food Cobb could add to his salad, the Cobb salad was officially born.
4. Graham Cracker
The cracker was invented by a Presbyterian pastor named Sylvester Graham who was part of the 19-century "Temperance Movement." This cracker contained flour and a variety of spices and was introduced as part of his radical vegetarian diet. But why was this diet so radical? Graham believed that minimizing pleasure and stimulation of all kinds, combined with a strict vegetarian diet was how God intended people to live and that following this law would keep people healthy and away from sin. His followers were called Grahamites, and breads and crackers made with graham flour were created for them.
5. Peach Melba
In 1892, operatic singer Nellie Melba performed at Lohengrin in London. To celebrate the occasion, French chef Auguste Escoffer, who was working at the Savy Hotel at the time, created an original dessert for the performer. This dessert consisted of fresh peaches, raspberry sauce, and vanilla ice cream, all served on a silver dish with an ice sculpture of a swan, which was featured at the opera. It was an elegant and specific dish made just for the performer. The original name of the dish was Peach With A Swan. A few years later, when Escoffer teamed up with Cesar Ritz—to create and open the Carlton Ritz Hotel—he changed the recipe slightly and christened it the Peach Melba.
6. Fettuccini Alfredo
Fettuccine all' Alfredo, a delicious and popular pasta dish made from butter, cream, and parmesan cheese, was supposedly invented by Alfredo di Lelio in 1914. According to accounts by his family, Alfredo di Lelio opened a restaurant in Rome. His wife had just given birth and had no appetite, so to encourage her to eat, Alfredo concocted a butter and Parmigiano-Reggiano masterpiece that she gobbled up. That was the start of a tasty pasta sauce that grew beyond Rome and into your kitchen.
Which pasta goes with which sauce? Tap here to find out.
7. Eggs Benedict
Next time you order up your "Eggs Benny," you'll have a fun story to tell at the brunch table. Actually, there are two versions of how this dish originated. One story says we owe thanks for this popular brunch item to a hungover Wall Street broker, Lemuel Benedict. In 1894, he ordered his invention at the Waldorf Hotel after having one too many drinks the night before. He wanted two poached eggs on top of buttered toast, crispy bacon, and topped with hollandaise sauce. The head chef, Oscar Tschirky, loved this new creation and put it on the menu, though he added the signature Canadian bacon and English muffin.
Another tale says Eggs Benedict is the creation of chef Charles Ranhofer of Delmonico's Restaurant in Manhattan. It's said that he came up with the combination in the 1860s when one of his regular diners, Mrs. LeGrand Benedict, was bored with his menu and wanted something new. Eggs a la Benedict was published in his cookbook in 1894.
Here's how to make the perfect poached eggs!
8. Bananas Foster
Even if you've never tasted Bananas Foster, you'd be hard-pressed to find someone who doesn't love the very idea of this dessert: bananas swimming in a warm rum-infused caramel sauce and topped with vanilla ice cream. It's the stuff dreams are made of! So who thought of this delicious after-dinner treat, which is usually ignited before serving for a spectacular presentation? Legends abound that this dessert was created at Brennan's, a New Orleans restaurant, but it was actually introduced years earlier at another New Orleans gastronomical hotspot, Vieux Carré, owned by Owen Brennan. Since New Orleans was a major import city for bananas from South America, chef Paul Blangé worked with the Brennans to modify an old family dish, which included bananas. After experimenting with a few methods, they came up with what we know as Bananas Foster, named after Richard Foster, the chairman of the New Orleans Crime Commission, and friend of the Brennans.
9. Chicken á la King
The story of Chicken á la King might be the most versatile of origins out of all the foods. Mentions of a similar dish have appeared as far back as 1665, however, these notations are mostly without recipes and they are not similar to the modern Chicken à la King we know today.
One tale is that the dish was created in the 1890s by hotel cook William "Bill" King of the Bellevue Hotel in Philadelphia. A New York Tribune editorial in 1915 said the following at the time of King's death:
The name of William King is not listed among the great ones of the earth. No monuments will ever be erected to his memory, for he was only a cook. Yet what a cook! In him blazed the fire of genius which, at the white heat of inspiration, drove him one day, in the old Bellevue, in Philadelphia, to combine bits of chicken, mushrooms, truffles, red and green peppers and cream in that delight-some mixture which ever after has been known as "Chicken á la King."
10. Oysters Rockefeller
The name Rockefeller may sound familiar (especially to New Yorkers) so if you guessed that this tasty appetizer was named after one of the wealthy family members, you'd be correct. The dish was named after John D. Rockefeller, founder of Standard Oil Company and the wealthiest American at the time. The basics are oysters on the half-shell topped with a special green sauce (supposedly a nod to Rockefeller's wealth), bread crumbs, then baked or broiled. It was created in 1899 by New Orleans chef, Jules Alciatore. The original sauce recipe is a secret—and Alciatore wouldn't give up the recipe even on his death bed!
11. Dr. Pepper
Who doesn't love this Texas-based beverage? We owe a debt of gratitude to Charles Alderton, a young Waco, Texas pharmacist who, in 1885, noticed patrons to the pharmacy loved the sweet, candy-like smell of the fountain machine. He was determined to recreate that smell in the form of one beverage. Alderton developed his first version of the drink and customers at the time just called it a "Waco." The drink was given the name Dr. Pepper as a tribute to Dr. Charles Pepper, who was a friend of the drugstore where Alderton worked.
It's well known that this fizzy drink was created with 23 flavors (check the number 23 on the side of a Dr. Pepper can). However, the original recipe is a closely guarded secret. But fans of the beverage have made some intelligent guesses; including (in alphabetical order) amaretto, almond, blackberry, black licorice, caramel, carrot, clove, cherry, cola, ginger, juniper, lemon, molasses, nutmeg, orange, prune, plum, pepper, root beer, rum, raspberry, tomato (tomato?!), and vanilla.
Fun Fact: Dr. Pepper was presented at the Louisiana Purchase Exposition in 1885, putting Dr. Pepper on the market one year before Coca-Cola, making Dr. Pepper the oldest soda in the world that is still available for purchase to this day!
12. Dom Pérignon Campagne
While Dom Pérignon has a name associated with the modern world and all the wealth and fame associated with the brand, the actual Dom Pérignon was a Benedictine monk. From 1638 to 1715 Pérignon lived in Hautvillers in the Champagne region of France. While he spent 47 years of his life in the Abbey of Saint Pierre, he worked diligently on improving some of the oldest and most beneficial aspects of champagne-making. The monastery where he spent his adult life is now the property of Dom Perignon winery.
13. Béarnaise Sauce
Like a lot of the items on this list, Béarnaise Sauce was created by accidentally putting all the perfectly paired ingredients together. Considered the "Mother sauce" of all French dishes, Bearnaise is the emulsification of egg yolks and melted butter cut with vinegar and flavored with tarragon, shallots, and black pepper. Béarnaise Sauce is similar to another French sauce, Hollandaise, as both have the same melted butter and egg yolk base. The creation is credited to Chef Jean-Louis Françoise-Collinet of France. The connection is due to the fact that the restaurant where Francoise-Collinet worked was in the former residence of Henry IV of France, who was a gourmet himself and who hailed from Béarn, a town in Southwestern France. The sauce was named Béarnaise in Henry's honor.
14. Reuben Sandwich
This delicious deli sandwich has a fun history with a very American beginning. While it seems New York would be a natural place of origin for this sandwich, the legend that has stuck around is that this layered sandwich was created in … Nebraska!
Reuben Kulakofsky, a Jewish Lithuanian-born grocer residing in Omaha, asked for a sandwich made of corned beef and sauerkraut. This sandwich was something he took to his weekly poker game that was held at the Blackstone Hotel between 1920 through 1935. The participants of the poker game called themselves "the committee" and the group included the hotel's owner, Charles Schimmel. However, Schimmel's son, who worked in the kitchen, made the first official Reuben for him, adding Swiss cheese and thousand island dressing to his order, putting the whole thing on rye bread. That sandwich is now an American classic!
Keep Learning
Which sauce goes with which pasta? Read the article.
Here's how to make the perfect poached eggs!
Join The Discussion!
What is your favorite food item from our list?
Is there a food or drink named after a person that you've always wondered about?
Let us know in the comments below!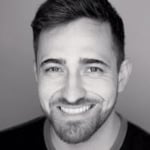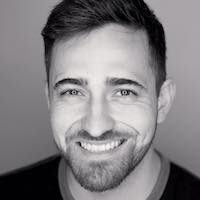 Larry Fleury is a writer and outdoor photographer who has a background in atmospheric science, marketing, astrophotography, creative writing, and all things outdoors. His photography has been featured by The Weather Channel, Midwest Living Magazine, and National Geographic Your Shot. Larry lives on the edge of the Ozark Mountain Range in Southeast Kansas, where he spends his free time fishing, camping, hunting, hiking, storm chasing, and playing guitar on the porch.