Persimmon Winter Forecast 2023-2024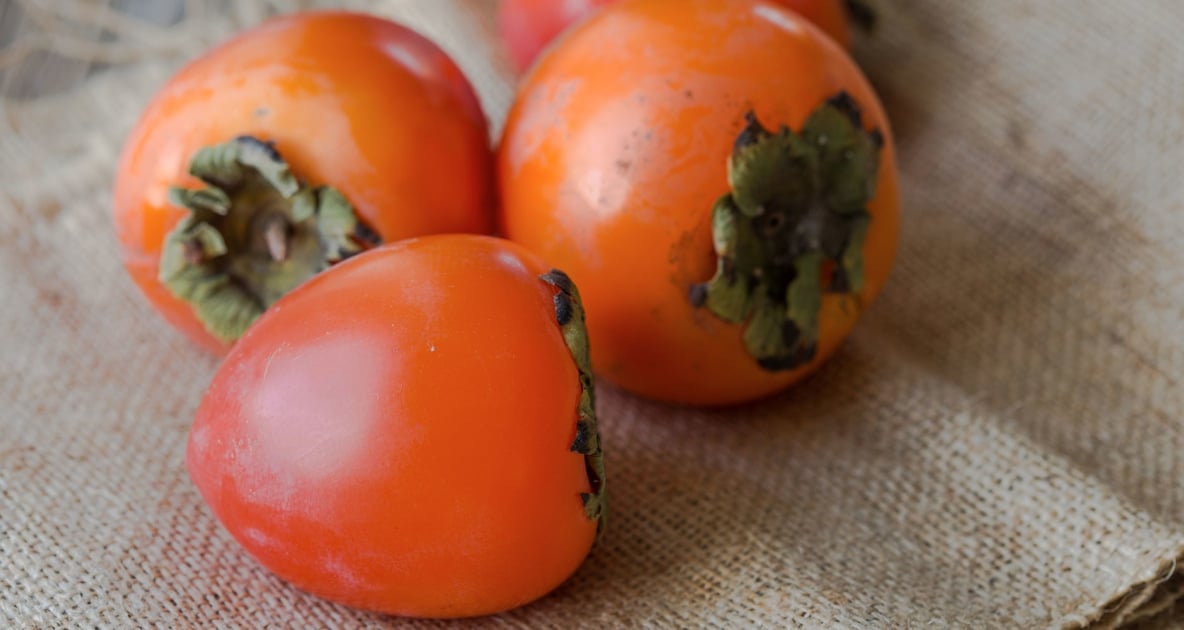 According to popular folklore, a persimmon can predict winter weather. How do you make a persimmon forecast? It's easy. Just split open seeds of a locally grown fruit and look at the pattern inside. Here's everything you need to know:
"Some people believe persimmon seeds can predict the severity of winter weather," says Farmers' Almanac Editor, Peter Geiger. "When cut into two pieces, the persimmon seed will display one of three symbols: A fork shape indicates a mild winter. A spoon shape stands for a shovel to dig out the snow.A knife shape means a cold icy winter (where wind will cut through you like a knife)." See our illustration with white shapes below: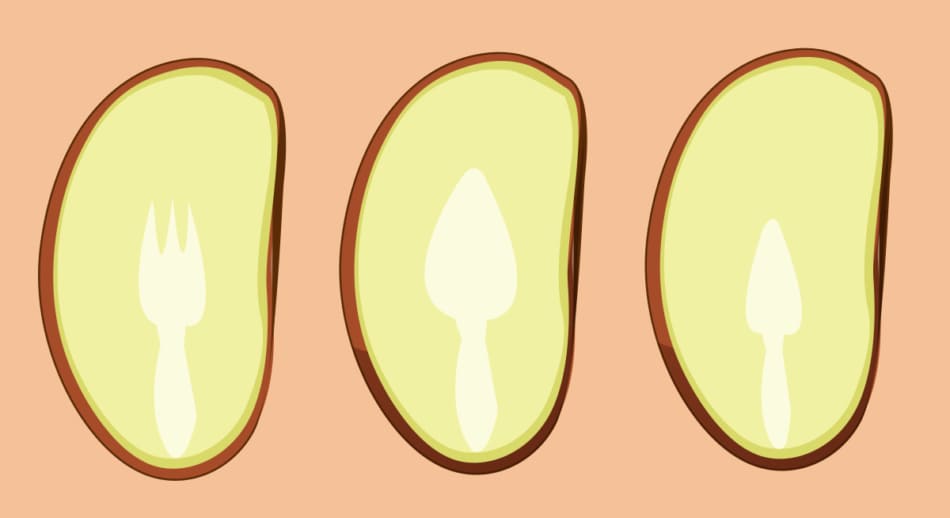 Every year, the Farmers' Almanac speaks with an expert to give readers an authentic prediction of the weather ahead. If you are wondering if we were right when we said "The BRRR Is Back!" read on to find out!
Related: Farmers' Almanac Extended Winter Weather Forecast
Persimmon Forecast 2023-2024
Melissa Bunker AKA "The Persimmon Lady" has been reading persimmons and making predictions for the Farmers' Almanac for the last few years. Bear in mind that her results are relative to North Carolina, where she is based. Her results are in!
According to this report, winter 2023-2024 will be very cold and bitter! Here is an image of what she found (with initials to mark "F" for fork, "S" for spoon and "K" for knife.)

Melissa says, "It looks like we're going to have a mild start but don't let that catch the readers off guard because what comes next is 2 knives [which means] bitter, ugly cold—possibly even ice events. We then get a small reprieve with fork-spoon-fork. Then another spoon-knife-spoon-knife to finish out the season. It's definitely going to be cold, cold, cold with some events for snow/ice lovers."
Folks, you heard it from the Persimmon Lady herself! Get ready … The BRRR is back!
How To Make A Persimmon Forecast
Choose persimmons from a local persimmon tree or farmers' market. Be sure that the persimmons come from local trees (in order for your forecast to be specific to your location). Cut open the ripe fruits until you have 10 seeds. (If they are too tough to open, you may soak them in warm water for about an hour first.) The first one you cut open will represent the first week of winter and the second one, the second week of winter (and so on). This is done at random. The final of the ten seeds represents the tenth week of winter.
Join The Discussion
Do you believe persimmons can forecast the weather?
Will you make a persimmon forecast this year? We hope you do!
Share your findings (and photos!) with your community here in the comments below.
Related
Extended Winter Weather Forecast 2023-24
Pine Cones, Hedge Apples, And Other Unusual Winter Forecasters
Woolly Bear Caterpillar Winter Forecaster