Tomato Varieties: Grow The Right Tomato For The Job!
Whether you like to cook, can, or simply snack, there's a perfect tomato for that! Grow the variety best suited for all your tomato cravings with these helpful tips.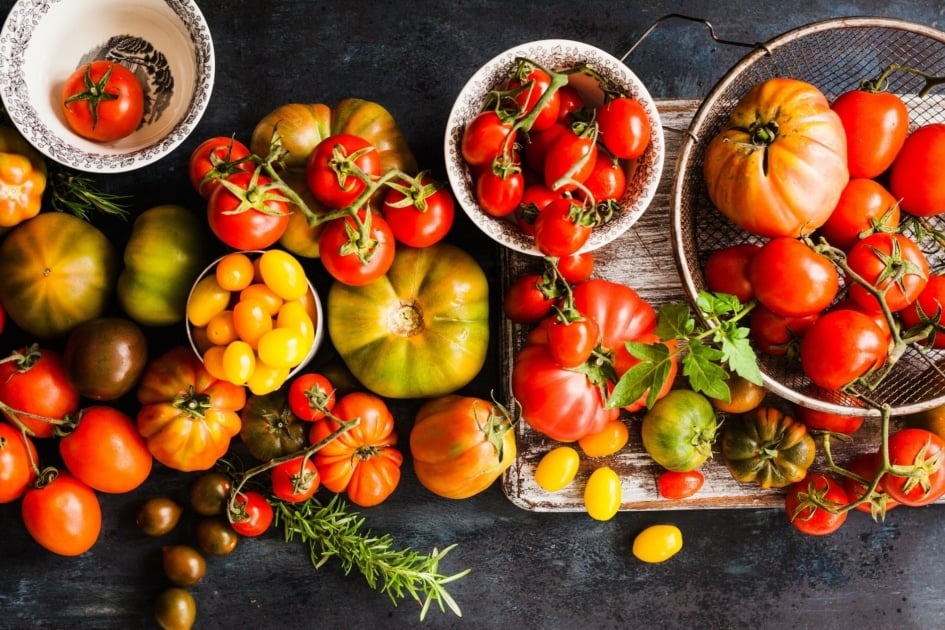 Whether you like to cook, can, or simply snack, there's a perfect tomato for that! Grow the variety best suited for all your tomato cravings with these helpful tips.
Tomatoes add a hefty dose of flavor to your dishes, as well as a vibrant pop of color. While botanically a fruit (specifically a berry), in the culinary world, tomatoes are often seen as a vegetable, packing in much desired antioxidants and vitamins. Tomatoes are the perfect addition to any table (or garden). While they are simple to grow, there are upwards of ten thousand different tomato varieties in cultivation throughout the world. Knowing which to grow for what can often be overwhelming.
Whether it is a big, juicy Beefsteak, a firm Roma, or a sweet kid-sized cherry, each tomato variety has a unique flavor profile and serves a different purpose in your kitchen. With so many varieties in rotation, you may be left asking yourself "what's the difference?" Knowing the characteristics and uses for each tomato will help you plan your garden with a bit more purpose and clarity.
7 Favorite Tomato Varieties
These thousands of varieties of tomatoes can be categorized into seven main groups. While there is often an overlap in tomato uses, most varieties work better for some than others. When choosing tomato varieties, pick them based on your future culinary plans.
1. Plum or Paste Tomatoes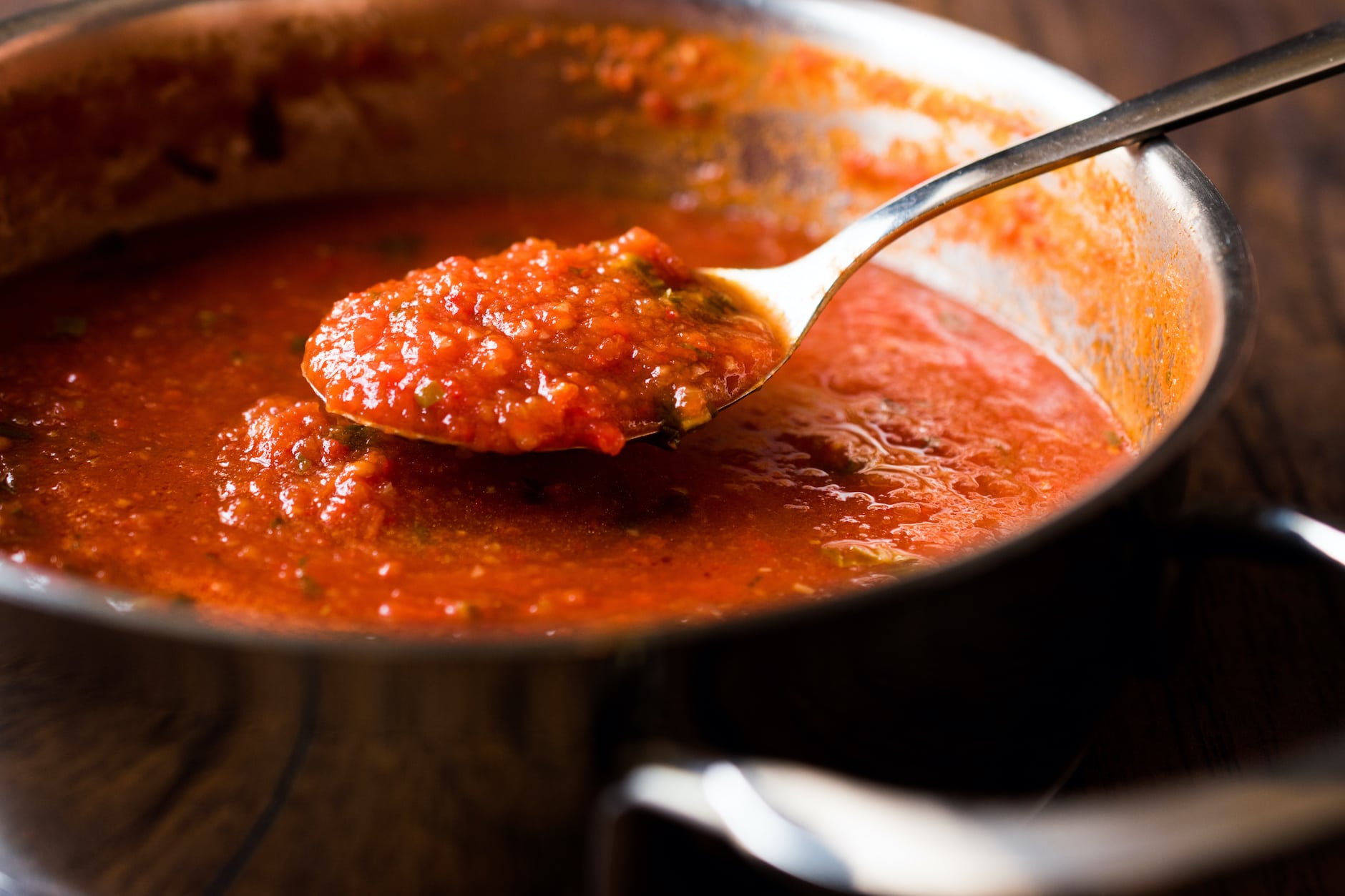 Full of tangy, fresh tomato flavor, these tomatoes' thick, meaty walls, smaller seed cavities, and little juice content make them ideal for pizza sauce, tomato paste, and stews. They are best utilized cooked and are bred with classic Italian recipes in mind. The drier flesh and higher pectin content of these tomatoes helps reduce cooking time as sauce thickens more naturally, so you'll retain more tomato flavor.
Plum Varieties to Try: Roma, Heinz 2653, Red Italian Pear, Amish Paste, Big Mama, Martino's, and San Marzano.
2. Beefsteak – The Mac Daddy of Tomatoes
Need a tomato slice that will nicely cover a single piece of bread? Meet the Beefsteak. These large tomatoes are the king of all tomatoes, with some varieties tipping the scale at over 2 pounds. Beefsteaks are meaty and juicy with a mild flavor, making them great in salsas. Their smooth, velvety texture and size also make them perfect for a tomato & mayo sandwich, BLT, or on top of burgers. With its advantageous slicing size and mild flavor, Beefsteaks are one of the most popular tomatoes in gardens, coming in an array of colors: vibrant reds, pinks, and even yellow, purple, and black hues. These tomatoes generally require a longer growing season and higher seasonal heat compared to their smaller counterparts. If you live in a cooler region with a short growing season, you may want to pass on adding these to your garden plans.
Beefsteak Varieties to Try: Pink-Fleshed Brandywine, Beefmaster, Mortgage Lifter, Cherokee Purple, Big Beef, and Black Krim.
3. Slicers (Cocktail Tomatoes) For Multi-Purpose Uses
"Slicers" are your common tomato. These tennis ball-sized tomatoes work great for slicing up for sandwiches, (hence the name "slicers"), but their uses do not stop there. These sweet and almost fruity tasting tomatoes are meaty and juicy, with few seeds, work well for tossing into salads. Their soft walls enable them to hold up well to heat, making them a good option for roasting, grilling, stuffing into your meats or vegetables, or making into delicate sauces.
Slicer Varieties To Try: Mountain Magic, Black Prince, Clementine, and Early Girl.
4. Green Tomatoes
Yes, all tomatoes start off green of course, but some tomato varieties are meant to stay green, even when fully ripe. Coming in many shapes and sizes, green tomatoes tend to be tart and tangy. While fried green tomatoes is a classic Southern recipe to utilize your green tomatoes, their unique flavor bodes well in other dishes as well. Great for juicing, salads, and sandwiches. Green tomatoes are also great to make salsa (salsa verde), hot sauce, chutneys, green tomato jam, and soups. While some green tomatoes are just unripe tomatoes, most fully ripened green tomatoes are generally heirloom varieties. Tomatoes that are green when fully ripe often have vertical stripes or other variations of coloring. They also have a nice, sweet taste, unlike unripened green tomatoes which feel solid and are more acidic and tart.
Green Tomato Varieties To Try: Green Zebras, German Greens, Evil Olive, and Green Giant, Brad's Atomic Grape.
5. Cherry Tomatoes – Bite-Sized Bliss
These small, snappy, bite-sized tomatoes are perfect for small hands and quick snacking. Cherry tomato plants generally produce an abundance of fruit and are great for eating right off the vine. With higher water content, cherry tomatoes notoriously squirt when you bite into them. Their candy-like sweetness helps to add freshness (and cuteness) to salads, veggie wraps, omelets, fresh pasta, and for grilling. Cherry tomatoes are also great for hollowing out and stuffing, or spreading on a pan and roasting. They add a wonderful pop of color to main courses.
Cherry Tomato Varieties To Try: Super Sweet 100, Black Cherry, Campari, Sungold, Sunrise Bumble Bee, and Yellow Pear.
6. Grape Tomatoes – Fun for Snacking!
Grape tomatoes are another bite-sized tomato variety, perfect for eating right off the vine. Oblong and shaped just like grapes, these tomatoes come in a variety of colors as well. Compared to their cherry tomato cousin, their skins are thicker and cover a meatier inside. They are also less sweet and not as juicy, making them less likely to squirt seeds down your shirt when you pop one in your mouth. They are less fragile than the cherry tomato, making them an even better option to pack in a bagged lunch to go. The thicker skins also serve well in main dishes. Roast them in the oven and then toss them into a pasta dish or topped on chicken or steak. These finger-friendly tomatoes also make a nice addition to charcuterie boards and other hors d'oeuvres. Grape tomatoes plants are compact and do well in pots, making them a good choice for novice gardeners or for those with limited gardening space.
Grape Tomato Varieties To Try: Juliet, Santa, Golden Sweet, Fantastico, San Marzano, Golden Sweet, Valentine, and Red Pearl.
7. Heirloom Tomatoes
Get back to your roots with a classic heirloom, or heritage, tomato. Heirloom tomatoes are varieties that have been passed down from generation to generation (bred true for at least 40-50 years). Whereas hybrid tomatoes have been cross-bred, heirloom seeds come from a single genetic line, making them the purebred in the tomato world. These colorful and often strangely-shaped, idiosyncratic tomatoes are open-pollinated (pollinated naturally, by birds, insects, or human hands), so beware if you plant two or more varieties close to one another, you might just end up with a new variety!
Heirloom tomatoes come in an array of shapes, shades, and colors. The yellow ones tend to be milder, the bright reds and the greens have a fresh, zesty punch, and the darker varieties (deep purple) lend a more savory-than-sweet bite. Unfortunately, calling a tomato an "heirloom" is not necessarily a regulated business, so to get the highest-quality seed or produce, buy them from a vendor you trust. You are more likely to get an organic, locally grown, and prime-quality plant at your local farmers market than you would at your supermarket.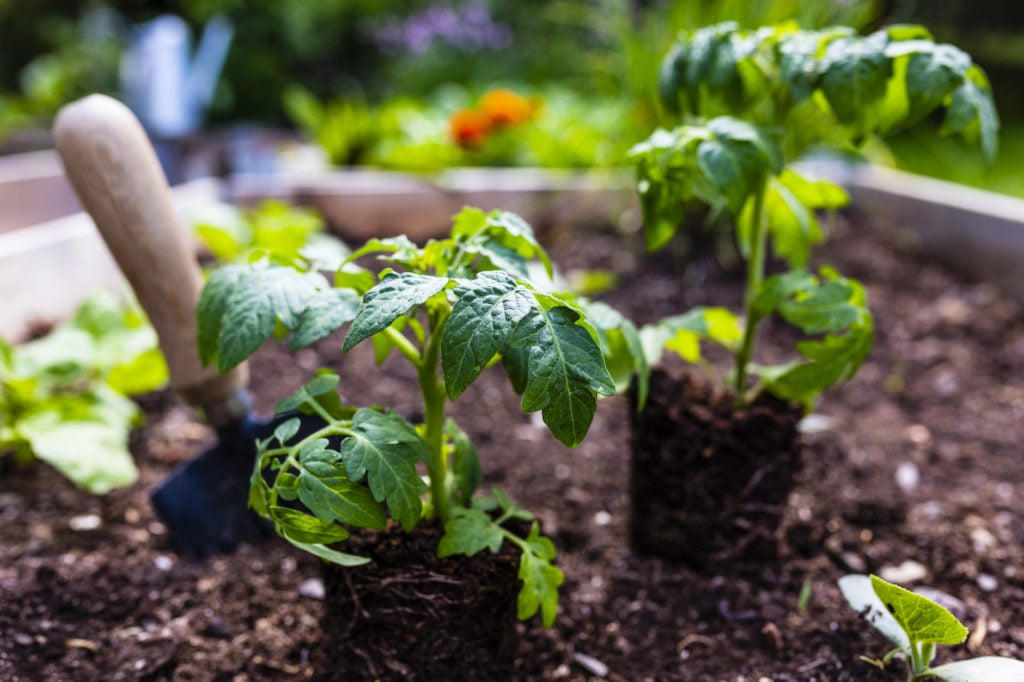 If you're buying transplants rather than starting from seed, you might initially be turned off by the price tag of an heirloom tomato plant as they tend to run a bit pricier than other varieties. But their flavor and juiciness are unmistakable and worth the extra you'll pay. Just keep in mind, they need to be handled carefully when transporting and storing as their outer-skins are soft and easily damaged— they are bred for taste and not for skin toughness. It is also best to eat them as soon as they are harvested, as they have a short shelf-life.
Heirloom tomatoes make a wonderful addition to sandwiches and salads. Your classic Caprese or tomato salad will look much more interesting when made with an assortment of heirlooms, displaying a palate of colors and flavors. They are delicious raw and drizzled with some olive oil, and also hold up well to grilling or roasting as a side dish. Heirloom tomatoes are meant to be shown off. Display their bold colors baked up in a tomato galette, tart, or topped on a pizza.
Tried-and True Heirloom Varieties To Try: Ferris wheel, Arkansas Traveler, Black Cherry, Black Russian, Brandywine, Cherokee Purple, Black Krim, Amish Paste, Kellogg's Breakfast, Big Rainbow, and Paul Robeson.
Know Your Tomato Colors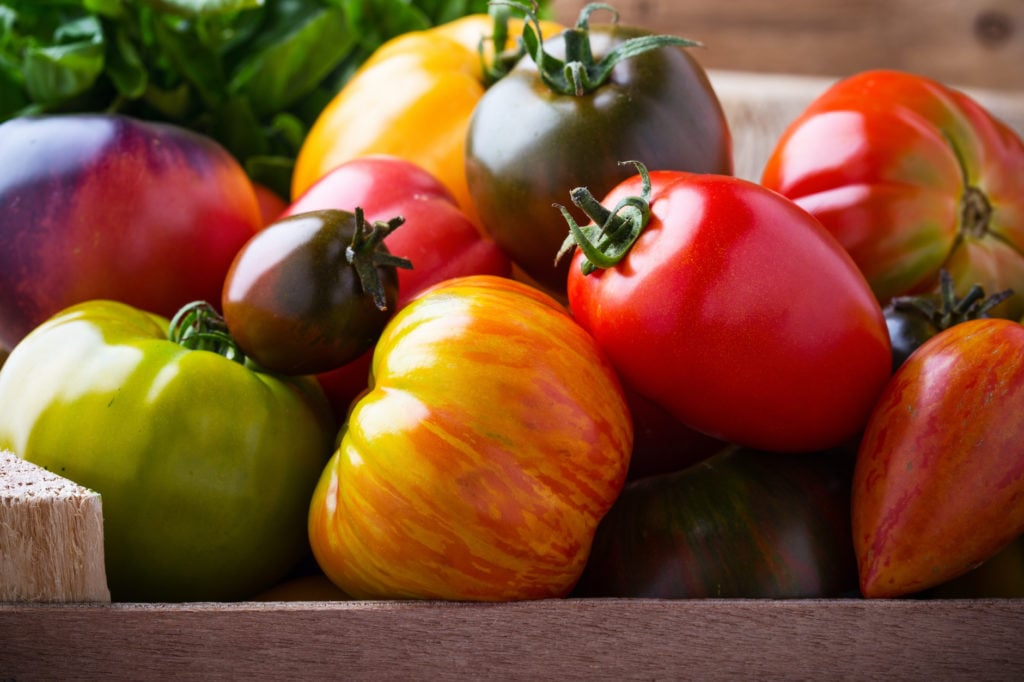 Tomatoes now come in all types of wacky and unusual shades, which makes growing them fun. A tomato's color can help to predict their flavor profile. If you're interested in giving these varieties a try, here's what you can expect:
Red and Pink: These are your most classic colored tomatoes, with a nice balance of acidity and sweetness.
Purple and Black: These colored tomatoes are often more maroon or purply, with an earthy and almost smoked sweetness to their flavor. They tend to be less acidic to their red counterparts. The color tends to turn drabber when cooked, so they are best used raw in salads or salsa.
Orange and Yellow: Mild, sweet, and low acidity, they are perfect for salads or rubbed with garlic, drizzled with olive oil, and sprinkled with salt.
Green Tomatoes: True green tomatoes (non unripened ones) are less acidic than reds, with a sweet-tart flavor. Good for tossing in salads or making fresh salsa.
White: Yes, there really are white tomatoes! They are more of a pale yellow or extremely light green hue, with a notably lower acidic level than reds. They are also the sweetest of all the colors. The low acid levels make them a poor color choice for cooking and are best served up simply raw.
Tomato Growing Tips and Helpful Links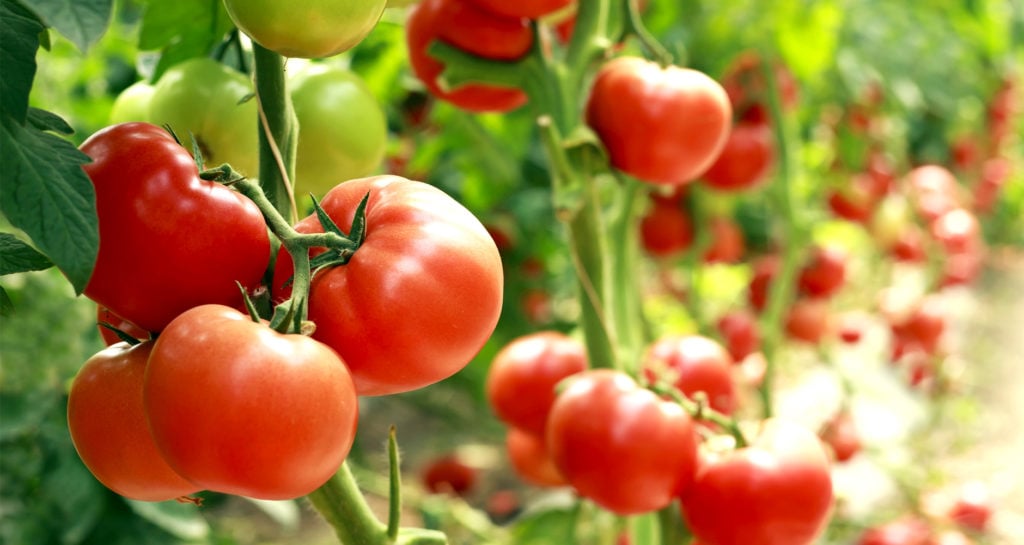 Of course, if you plan on growing tomatoes this year, you need to know a few tricks of the trade, and the best way to manage any problems you may be faced with during the growing season. Check out these helpful links:
And don't forget to check our Gardening/Planting by the Moon calendar!
Ready To Get Started?
Seed Starting 101 – We'll guide you through the process of starting your tomato seeds indoors.
Let us know which variety you'll be growing this year!

Natalie LaVolpe is a freelance writer and former special education teacher. She is dedicated to healthy living through body and mind. She currently resides on Long Island, New York, with her husband, children, and dog.