Water Witching: Fact or Fake?
Locating water underground using a stick? Is it pseudoscience or the real deal? Find out!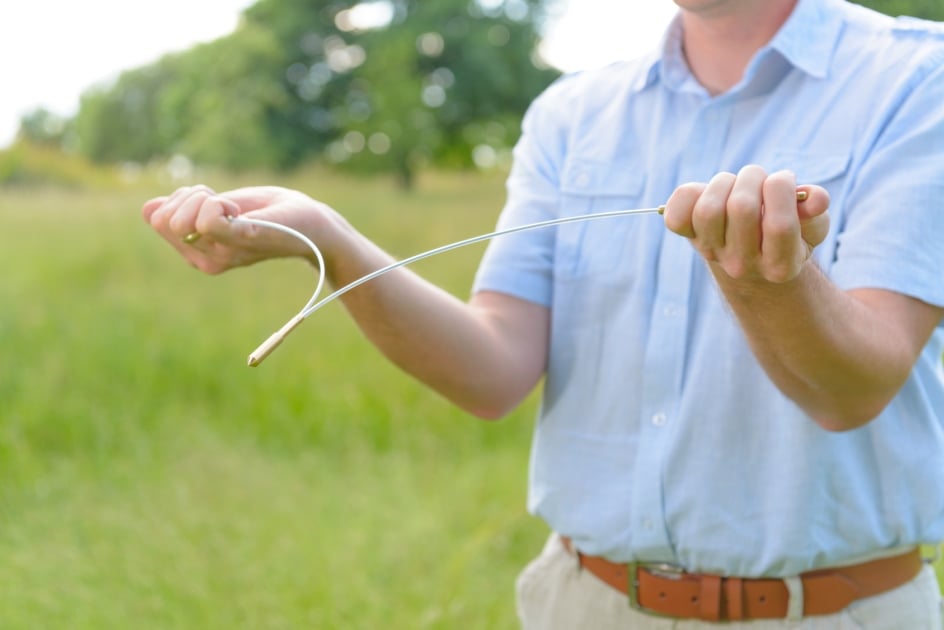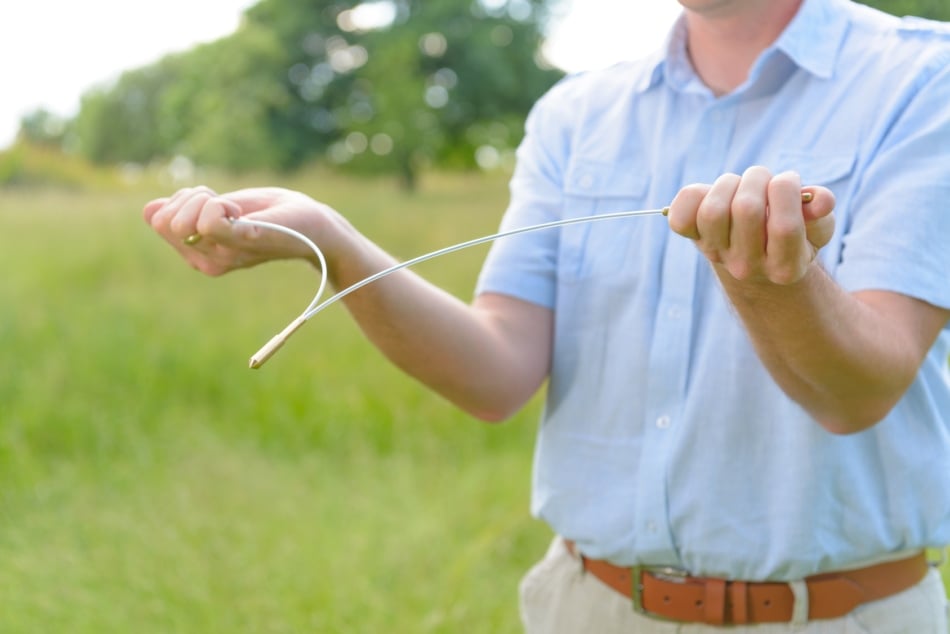 Some call it "the gift." Others refer to it as "dowsing," "doodlebugging," or "water witching"—the practice of locating water underground using a forked stick. Sounds simple, but does it work?
The History of Dowsing
According to the American Society of Dowsers, divining the location of water dates back many millennia. In the Tassili Caves of northern Africa, an 8,000-year-old cave painting depicts a man holding a forked stick, apparently using it to search for water. In fact, historical images that appear to represent dowsing appear all over the world—in the temples of Egyptian pharaohs, in ancient Chinese etchings and more.
Although most would say that dowsing is nothing more than a myth, there are quite a few people today who believe in this practice. In fact, when California was in the middle of their worst drought, they turned to local dowsers to uncover hidden sources of water. And, despite the skepticism, there are even a few scientists who think there's more here than meets the eye.
What Tool is Used?
While the majority of dowsers search for water, some practitioners use this technique to find all sorts of things: gold, bombs, or even the missing remote control to the TV. Dowsing tools include a variety of things, such as pendulums, car keys, wire rods, coat hangers and pliers.
The most popular dowsing tool, however, is the dowsing rod. It's a simple tool – nothing more than a forked branch cut from a live tree. You can use virtually any kind of tree, but Y-shaped sticks from willows, witch hazel, and various fruit and nut trees seem to be the most popular.
How to Dowse for Water
If you'd like to try dowsing for yourself, it's really quite simple. Cut a Y-shaped stick from a tree, making sure that all three sections of the Y are between 12 and 16 inches long. Your dowsing rod should also be relatively flat—no branches sticking out in odd directions.
Grab both ends of the Y in an underhanded grasp (so that the heels of your hands are facing towards the sky, as shown in the photo), and hold the dowsing rod horizontally so that it points in front of you. Keep your grasp somewhat loose and slowly walk around searching for water. Some say that it helps if you concentrate on finding water as you walk. As you approach a water source, you should feel your dowsing rod start to bend towards the ground. This is the tricky part; many experienced dowsers say that as you zero in on the water source, the dowsing rod will bend towards the earth quite sharply, which means you'll need to tighten your grasp on the rod so that you don't drop it.
Is Dowsing Real?
Most experts—other than dowsing experts, that is—classify this art to the realm of pseudoscience. Over the last century, several studies have shown that the average dowser is no better at predicting the location of water than anyone else.
However, there is one study, conducted by the German government in the 1990s, that perplexed the scientific community. During this study's 10-year research period, researchers paired up experienced geologists and dowsers, sending them to dry regions like Sri Lanka, Kenya, and Yemen. Scientists were surprised to find that many of the dowsers were spot-on. In Sri Lanka alone, drill teams drilled 691 wells under the supervision of dowsers and found water 96% of the time.
Now, skeptics would argue that the reason for this is simple: No matter where you drill, as long as you're willing to drill deep enough, you're bound to find water eventually. However, in this particular study, the dowsers were also asked to tell their drill teams at what depth they'd find the water and how much water they would find. The study's findings showed that the dowsers' predictions concerning depth and volume were accurate to within 10% to 20%.
No one knows why dowsing works—or if, indeed, it does work. Some researchers believe that humans can detect the presence of water by some trace amount of energy that it releases. Others believe that the talent is all in the dowsing rod. Still more say that this art is nothing more than a clever hoax.
Fortunately, no matter where you stand on the dowsing debate, this is one bit of ancient wisdom that you can easily put to the test!

Amber Kanuckel is a freelance writer from rural Ohio who loves all things outdoors. She specializes in home, garden, environmental, and green living topics.