What the Heck Is a Broccoflower?
Not quite broccoli, and not quite cauliflower, this unusual vegetable provides an exciting change of pace.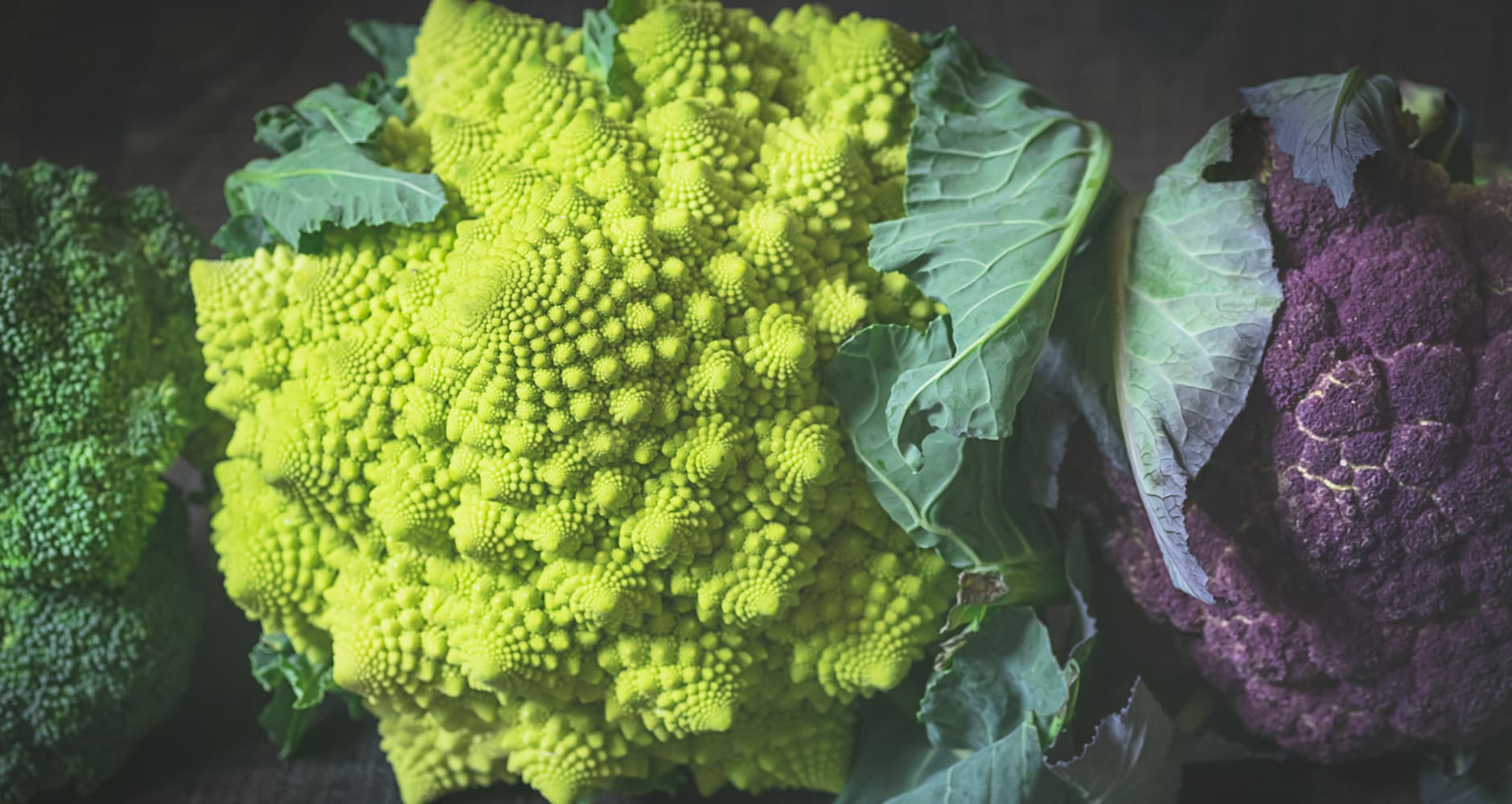 The term broccoflower is actually used to describe two different, though similar, vegetables. The name comes from a cross between broccoli and cauliflower, two vegetables that are actually so closely related that they can be easily cross-pollinated.
One type of broccoflower looks just like white cauliflower, but is lime-green in color. There are many different kinds of green cauliflower, and several are the result of the cross-pollination of broccoli and cauliflower.
What Is Romanesco Broccoli?
Another vegetable that often goes by this name is Romanesco broccoli, an unusual green vegetable that has a unique fractal pattern, resembling tiny pine trees, on its head.
Both types of broccoflower are generally milder, more tender, and slightly sweeter than either broccoli or caulifower. For those reasons, they are delicious raw, and make a great, conversation-starting addition to crudités platters.
Broccoflower can be substituted for cauliflower or broccoli in any recipe that calls for them. Beware of overcooking. Just like broccoli, it can become stringy and unpleasant when overcooked. Here are a few recipes to get you started.
Health Benefits of Broccoflower
Because broccoflower is a combo of two super healthy veggies, it's high in health benefits, too. In fact, it's full of all the nutrients and antioxidants that you expect from broccoli to boost wellness.
Lemon Dijon Broccoflower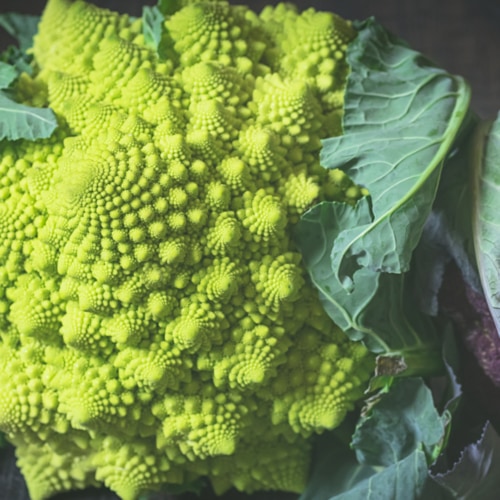 Lemon Dijon Broccoflower
Ingredients
1

head broccoflower

2-3

tablespoons

butter, melted

1

teaspoon

Dijon mustard

1 1/2

teaspoons

lemon juice

1/4

teaspoon

salt

1

teaspoon

sugar

2

tablespoons

shredded parmesan cheese
Instructions
Directions:

Wash broccoflower and chop into bite-sized pieces. Cook or steam about 7-9 minutes, until tender. Combine in a large bowl, melted butter, mustard, lemon juice, salt and sugar and mix.Place cooked, drained broccoflower into bowl with the sauce mixture, and toss to coat. Sprinkle with parmesan cheese, gently toss, and serve.
Curry Roasted Broccoflower
Curry Roasted Broccoflower
Ingredients
2

heads broccoflower

2

tablespoons

curry powder

1

teaspoon

garlic powder

1

teaspoon

garlic powder

1

tablespoon

olive oil Salt and pepper to taste
Instructions
Directions:

Preheat oven to 350 degrees. Wash broccoflower and chop in to small bite-size pieces. In a large mixing bowl, toss together with all other ingredients. Place broccoflower pieces on a cookie sheet and bake for up to 45 minutes, until tender.
Other Hybrid Fruits and Vegetables Worth Trying

Jaime McLeod is a longtime journalist who has written for a wide variety of newspapers, magazines, and websites, including MTV.com. She enjoys the outdoors, growing and eating organic food, and is interested in all aspects of natural wellness.