Winning Quinoa Recipes
These quinoa recipes knock it out of the park! Meet the 3 winning dishes from our 2019 contest and find out what the unique ingredient is for 2020!
If you're like most, you've heard of quinoa but you weren't quite sure what it was, how to cook with it, or how to pronounce it!
Quinoa (pronounced KEEN-wah) looks like a grain but is actually a seed. It's gluten-free, so it's ideal for people with wheat allergies, and it's light and fluffy—like rice or couscous.
When we asked for our readers' best quinoa recipes for our 2019 recipe contest, we were impressed with the submissions that rolled in—over 100—that utilized this unique and healthy ingredient in both savory and sweet ways. These 3 recipes knocked it out of the park! We think you'll enjoy them as much as we did.
2019 Winning Quinoa Recipes
1st Place – $250 WINNER
Superfood Hash with Quinoa, Sweet Potato, Kale, & Avocado
Superfood Hash with Quinoa, Sweet Potato, Kale, & Avocado
Ingredients
2

medium-sized

heads of garlic

2

medium

sweet potatoes, peeled and cubed

2

tablespoons

extra virgin olive oil, plus extra if needed

1

medium

onion, chopped

1

medium

red bell pepper, chopped

2

cloves

garlic, minced or pressed

5

ounces

kale leaves, chopped

¼

teaspoon

dried red chili flakes

(optional)

1

cup

cooked white quinoa

4

large

eggs

1

large

avocado, peeled and sliced
Instructions
Add the potatoes to a large pot of salted boiling water and simmer until tender. Drain and dry completely with paper towels.

Heat olive oil in a large skillet over medium heat.

Add the onion and bell pepper and saute in hot oil until vegetables are soft, about 6-8 minutes.

Add the garlic and cook for 1 more minute.

Add the cooked sweet potatoes, kale, vinegar, and chili flakes (if using) and stir to combine.

Season with salt and pepper.

Cover and cook for 5 minutes, stirring occasionally.

Add the quinoa and stir to combine.

Gently press hash down with a spatula and make four egg-sized wells in the hash with the back of a spoon. Crack eggs into the wells.
Shauna Havey
Roy, Utah
Chocolate Banana Quinoa Cake
Ingredients
2

ripe bananas

2

eggs

2

tablespoons

melted butter

1

teaspoon

vanilla extract

¼

cup

maple syrup

¼

cup

sugar

2

cups

cooked quinoa

1

cup

quinoa flakes

½

½

teaspoon salt

1

teaspoon

baking powder

4

coarsely

ounces dark chocolate, coarsely chopped

1

teaspoon

salted butter, softened
Instructions
Preheat oven to 350˚F. Line an 8-inch square pan with parchment and leave some hanging over the sides.

Place the bananas, eggs, melted butter, vanilla, syrup, and sugar into a food processor. Pulse until fully puréed.

Pour mixture into a large mixing bowl.

Add the quinoa, quinoa flakes, chia seeds, salt, and baking powder.

Gently fold mixture to combine, then pour into baking pan.

Bake just until the cake is firm through to the center (30 minutes). Remove and allow to fully cool. Lift cake from pan by the parchment and cut into squares.

Microwave the chocolate on defrost in 30-second increments, stirring in between, until fully melted.

Stir softened butter into the chocolate.

Pour mixture into a zip-top bag, snip a small hole in the corner and pipe chocolate onto each square in a crosshatch pattern.

Allow chocolate to set for 5-10 minutes before serving.
Colorful, Cheesy Quinoa Cups
Ingredients
Nonstick olive oil cooking spray

2

cups

water

1

cup

tricolor quinoa (or any other variety)

4

large

eggs

½

cup

part-skim ricotta cheese

2

tablespoons

all-purpose flour

½

teaspoon

baking powder

1-10

ounce package

frozen spinach, thawed, chopped, and squeezed dry

1/3

cup

crumbled feta cheese

3

tablespoons

sun-dried tomatoes, chopped

1/4

cup

fresh grated Parmesan cheese
Instructions
Coat a 12-cup nonstick muffin tin with the cooking spray.

In a medium saucepan, bring water to boil, and then stir in quinoa.

Cover with lid, lower heat, and simmer until quinoa is tender and all liquid is absorbed (about 15 minutes).

Remove from heat, fluff with a fork, and let stand 10 minutes to cool.

In a large bowl, whisk the egg, ricotta cheese, flour, and baking powder until blended.

Stir in quinoa, spinach, feta cheese, and sun-dried tomatoes until combined.

Divide into muffin cups and sprinkle tops with Parmesan cheese.

Bake until quinoa cups are a little golden on top and have risen. 
Congratulations to all our winners!
All three winning quinoa recipes appear in the 2020 Farmers' Almanac.
See what this year's unique ingredient is so you can submit your recipe!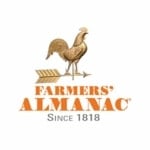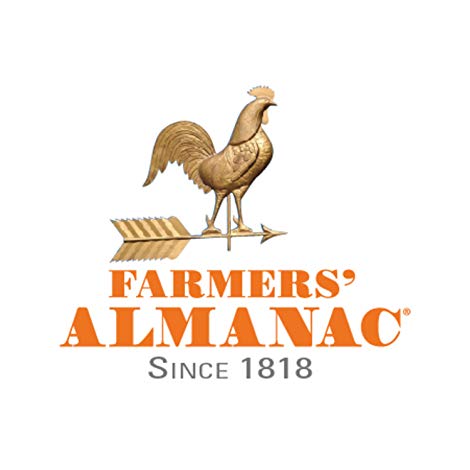 This article was published by the staff at Farmers' Almanac. Do you have a question or an idea for an article? Contact us!